The Fuji XQ1 delivers a raft of enthusiast specs inside a pocket-friendly body. Josie Reavely finds out if this is matched with a sound performance in her full review.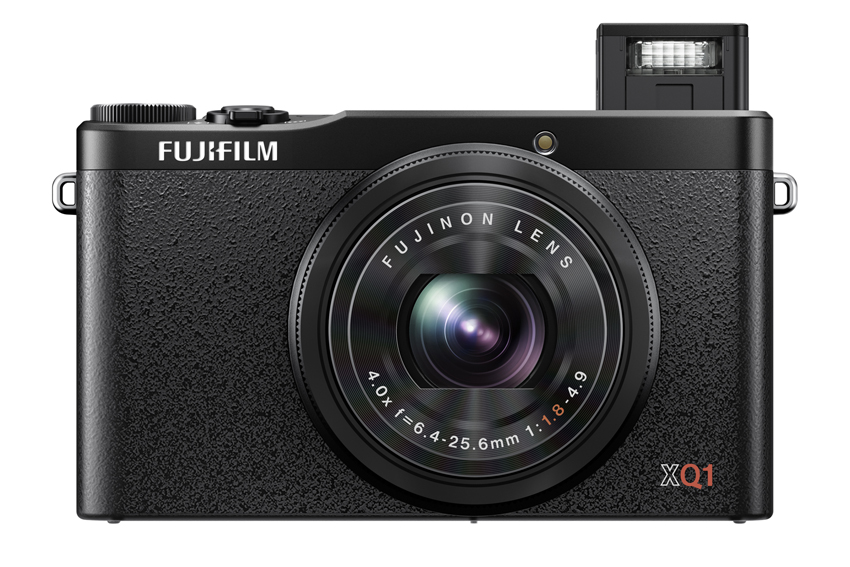 The latest high-performance compact from Fujifilm is aimed at advanced enthusiasts looking for professional results, all in a portable package. The Fuji XQ1 packs in plenty of impressive features in spite of its small size, such as a 12MP, 2/3-type X-Trans CMOS II sensor, a 4x optical zoom lens with image stabilisation and built-in Wi-Fi connectivity. There's also a full array of manual controls alongside Raw shooting and in-camera processing options, so it fights well against the specs of its peers. But does anything let it down?
Key features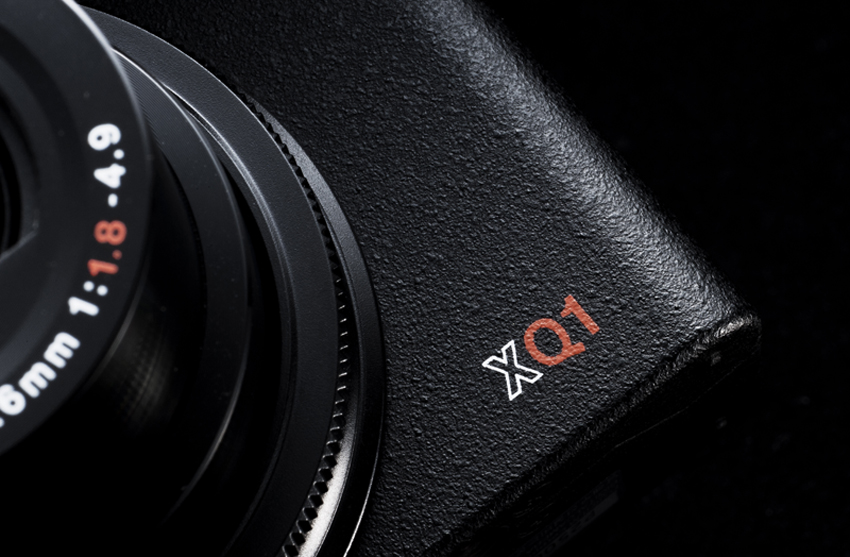 With competition in the enthusiast compact sector hotting up since the 20MP, 1-inch sensor-toting Sony RX100, Fujifilm has introduced the XQ1 in an effort to steal back some of the glory lost on the excellent but rather overshadowed XF1. Steering away from the quirkier design of the latter model, the Fuji XQ1 dons a more conventional shape and control layout, with a free-rotating lens control ring, black or silver metal outer shell and a standard zoom lever surrounding the shutter-release button in place of the XF1's more unusual mechanical zoom ring.
Delving into the newcomer's specifications, the XQ1 isn't short on features, toting a 12MP 2/3" X-Trans CMOS II sensor, a 4x optical zoom (25-100mm equivalent) f/1.8-4.9 lens with optical image stabilisation, Raw format support and full HD movie recording with stereo sound. Other notable features include built-in Wi-Fi and focus peaking for more accurate manual focusing.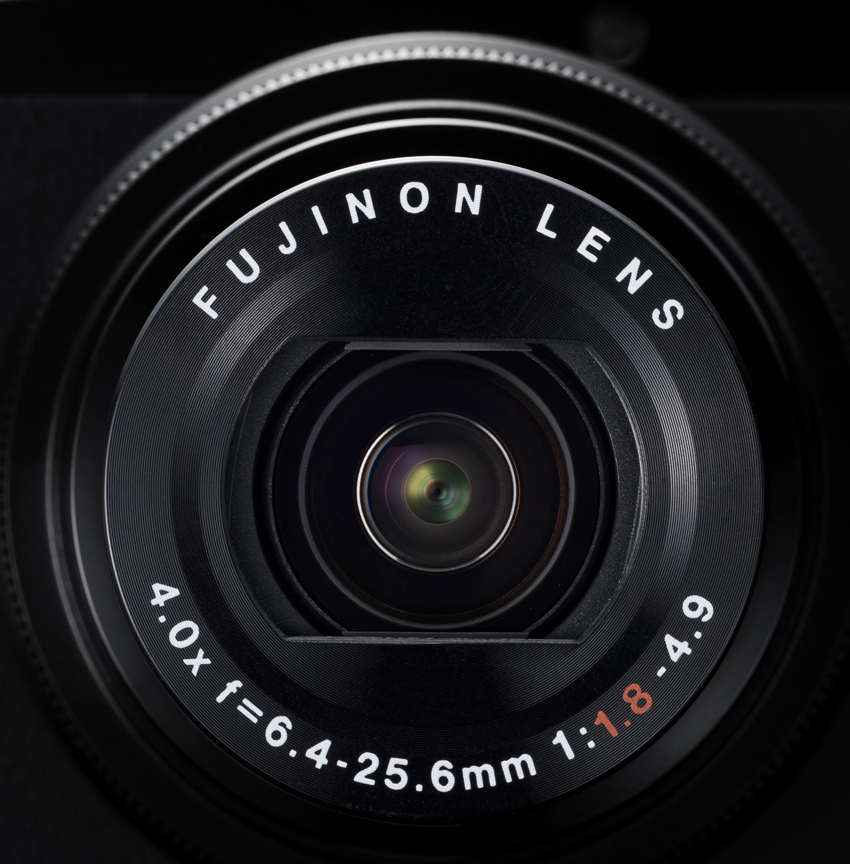 Looking a little closer at some highlights, there are a few features that have migrated from the older XF1, rather than being completely redeveloped. The 25-100mm (35mm equivalent) lens, for example, is the very same optic we've seen before, with its pleasingly fast maximum aperture of f/1.8, albeit with a less-impressive drop to f/4.9 on zooming. The 12MP CMOS sensor at the XQ1's heart, meanwhile, is borrowed from the Fuji X20, with the notable lack of an optical low-pass filter and the addition of the same innovative colour filter array suggesting that a higher level of detail should be possible than the somewhat underwhelming 12MP pixel count might otherwise suggest.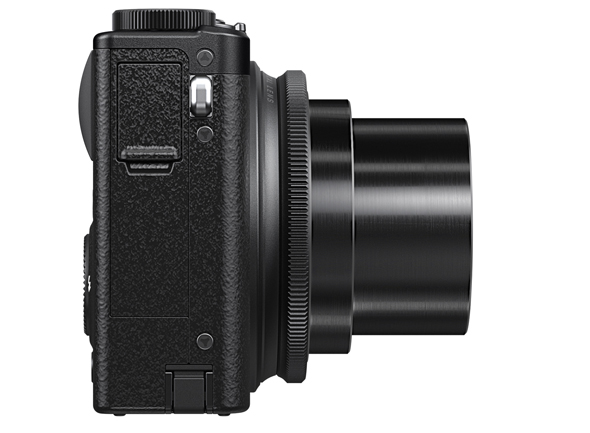 The new camera's fast hybrid AF system is also worth paying attention to. Fuji has designed the XQ1's sensor to incorporate phase-detection pixels, while 12fps continuous shooting adds further weight to the XQ1's suitability for capturing action. The camera's fast lens and comprehensive sensitivity range spanning ISO 100-12,800 helps the user to achieve fast shutter speeds for sharp shots even in low light (something that's also helped by the camera's optical image stabilisation system), while a pop-up flash also helps out when conditions get really gloomy.
For those with a creative streak, the XQ1 offers a range of in-camera Film Simulation modes and creative effects, along with Raw image processing and a 360-degree motion panorama mode.
Design and handling
The conventionally-styled, metal-bodied XQ1 is available in sleek silver or black finishes, with its lightly textured outer surface (black model only) and rubberised rear thumb grip helping to make up for the lack of front grip. The XQ1 is small and lightweight but feels reassuringly solid, with all of its key components and dials being exclusively engineered from metal rather than plastic.

The camera's petite dimensions make it easily pocketable, with the lens sitting flush behind its protective cover while powered down to retain a smooth silhouette. Also concealed from view is the XQ1's flash unit, which pops up from its hiding place when required and clicks back into place when not.
The previously mentioned all-metal lens control ring surrounds the lens barrel and rotates freely, allowing the user to adjust a range of settings such as zoom, ISO, exposure compensation, aperture and shutter speed. The controls it accesses can be determined by the photographer, helping to customise the way the camera handles to suit a style of working – an appealing feature for advanced users that want to streamline the shooting process.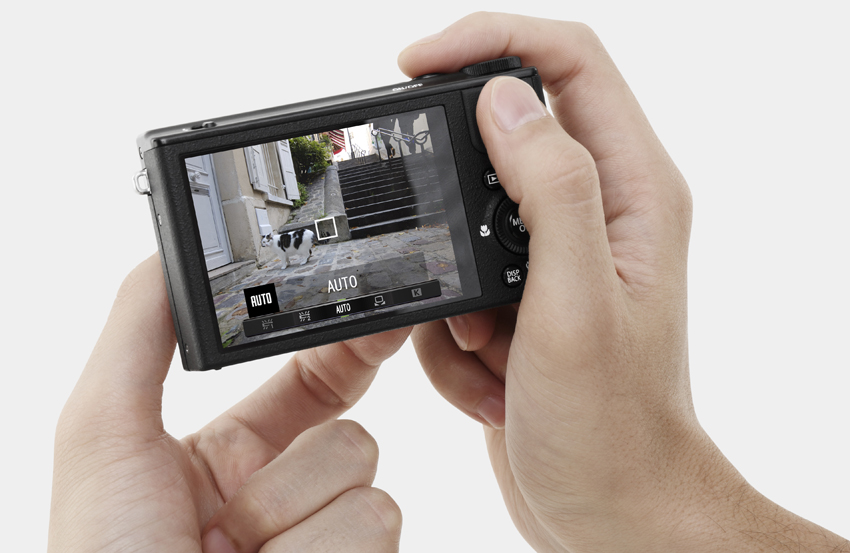 The top panel of the camera houses a well-stocked mode dial, as well as a button to activate the pop-up flash, a power button and the shutter release, with the latter being surrounded by a responsive spring-loaded zoom lever. The usual buttons around the back access playback and display options, with the E-Fn button bringing up an on-screen menu with shortcuts to key settings. The four-way d-pad gives additional fast access to macro, flash, exposure compensation and self-timer features, with a dedicated button also on hand for accessing the camera's HD movie mode.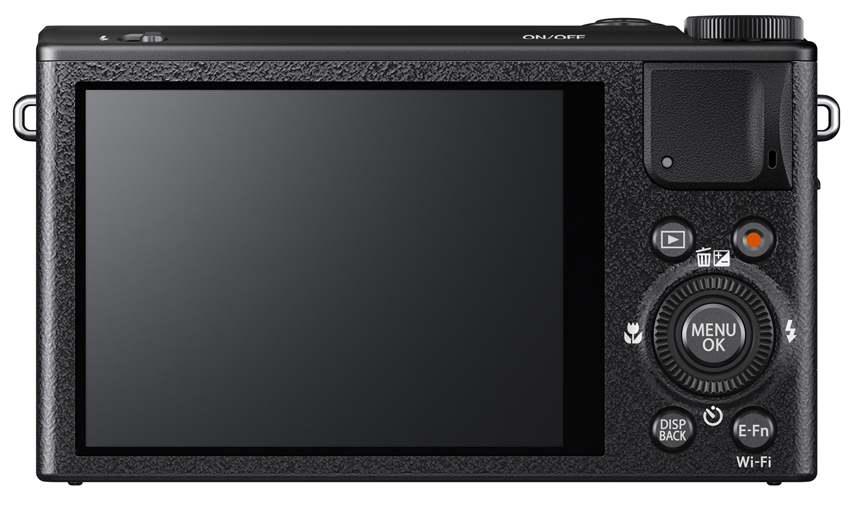 The main menu system is tabbed for easier navigation, and is well-laid out and easy to read on the XQ1's 920k-dot resolution 3in screen. Automatic brightness adjustment is another useful attribute that helps to maintain the screen's visibility when shooting in bright sunlight – a welcome feature in lieu of a viewfinder.
Performance
Intuitively positioned controls and a simply structured menu system go a long way towards making the Fuji XQ1 a very pleasurable camera to use, from the moment you start using it. Those favourable first impressions are upheld by its equally slick performance, thanks largely to that much-talked-about hybrid AF system. On paper, Fuji claims an AF speed of 0.06sec; while we can't verify this with total precision, you really do get split-second focusing with the XQ1 that, under most circumstances, feels practically instantaneous. Of course, there is some drop in performance once the light starts to dwindle, but the built-in AF assist lamp above the lens helps to keep things from slowing down too much.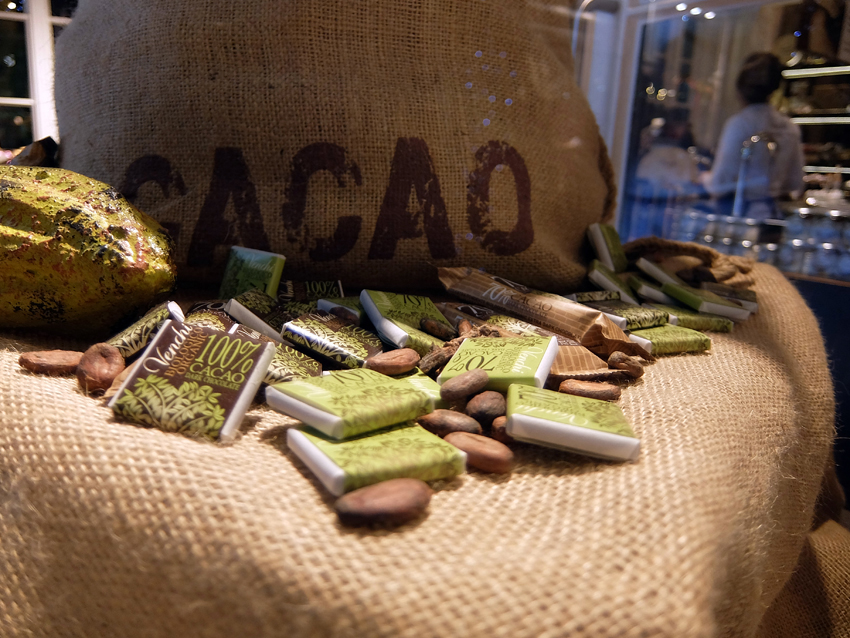 The camera's AF Tracking mode is also impressively accurate, finding a positive lock and holding it as the subject moves across the frame. Another nifty feature is the system's ability to recognise when the target is in motion, activating the tracking mode when working in any of the automatic shooting modes.
Continuing the theme of speed, the XQ1's fast start-up, AF-acquisition and shot-to-shot times all add to the overall impression of slickness that this little camera delivers. Write speeds are generally pretty fast, although performance does slow if you switch to recording Raw+Fine JPEG files, with data taking just over a second to be written to the card (this does depend on the card, however). If, however, you're just shooting JPEGs alone, you won't notice any delay between frames.
The camera's 12fps burst mode will record up to nine JPEGs in succession, although it's slightly disappointing that the AF Tracking mode doesn't remain active during this burst. Instead, it sticks to the point of focus from the initial frame for the duration of the burst, which makes it less suitable for capturing particularly unpredictable moving targets.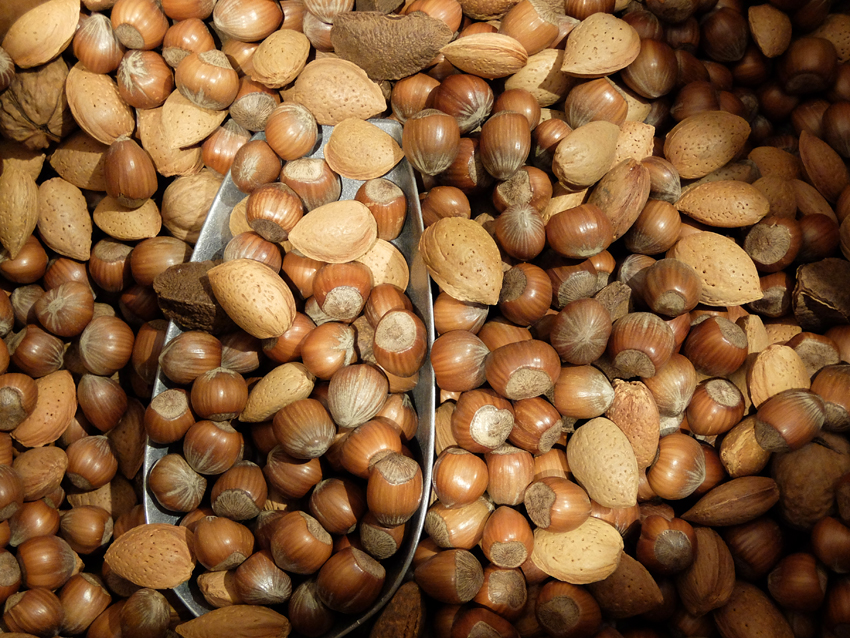 Manual focusing can be initiated via the main menu system, allowing the user to alter the focus using the control ring that surrounds the lens barrel. This way of working feels natural – particularly if you're used to shooting with a DSLR – and the magnified view on the rear LCD that automatically appears allows for accurate fine-tuning. Pleasingly, Fuji has included the focus-peaking feature that has proved popular in some rival cameras' manual focusing modes to assist the process further, with a white line appearing around the subject when contrast is highest.
Image Quality
Our overriding impression of the XQ1's capabilities when it comes to producing clean, detailed images is particularly favourable. The camera's larger-than-average, innovatively designed sensor produces images with bags of fine detail and little or no noise right the way up to ISO 800. ISO 1600 sees some loss of colour saturation and, while there is more noticeable noise at ISO 3200-6400, the latter two settings remain perfectly usable in an emergency. We'd suggest steering clear of the top ISO 12,800 setting however and, if you really want to make the most of the XQ1's capabilities, stick to shooting Raw files for the best image quality.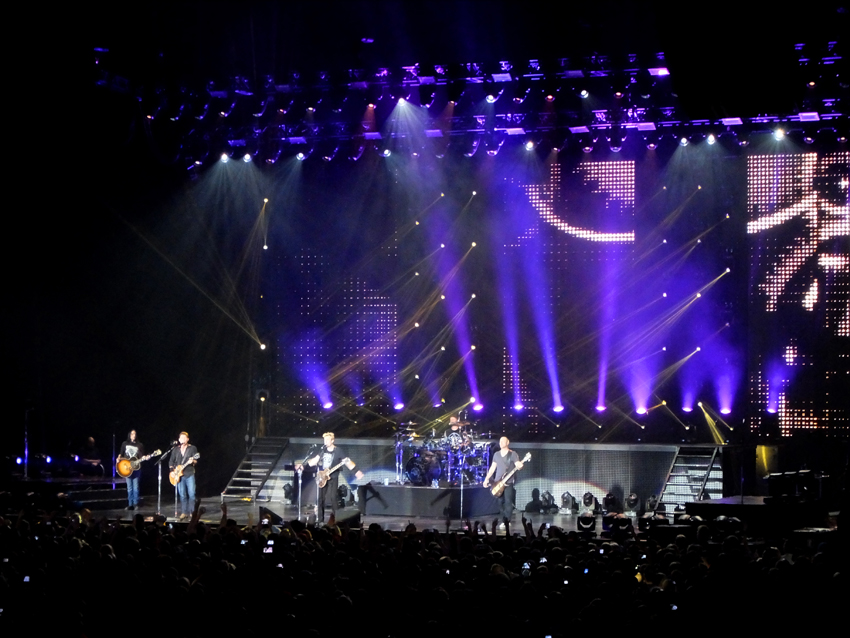 The XQ1's lens performs well overall, with little distortion and a good level of sharpness throughout much of its 4x optical zoom range. Its fast f/1.8 maximum aperture at 25mm is a particularly welcome feature, proving useful for low-light shooting as well as allowing for creative blurring of backgrounds. It's a shame, then, that the maximum aperture drops to f/4.9 at the telephoto end of its focal range, although it's still a touch faster than some rival's equivalent offerings.
A macro focusing distance of 3cm is good enough for taking frame-filling shots of reasonably small subjects, with that versatile sensor recording a pleasing level of detail. In high-contrast scenes there's some occasional chromatic aberration, although you can minimise its impact by shooting in Raw and cleaning up any affected frames post-shoot.
By default, dynamic range is reasonably wide, although there are settings that allow you to tweak the camera's performance here should you find yourself in particularly challenging conditions. Once again, shooting Raw files opens up the opportunities for maximising detail and dynamic range even further.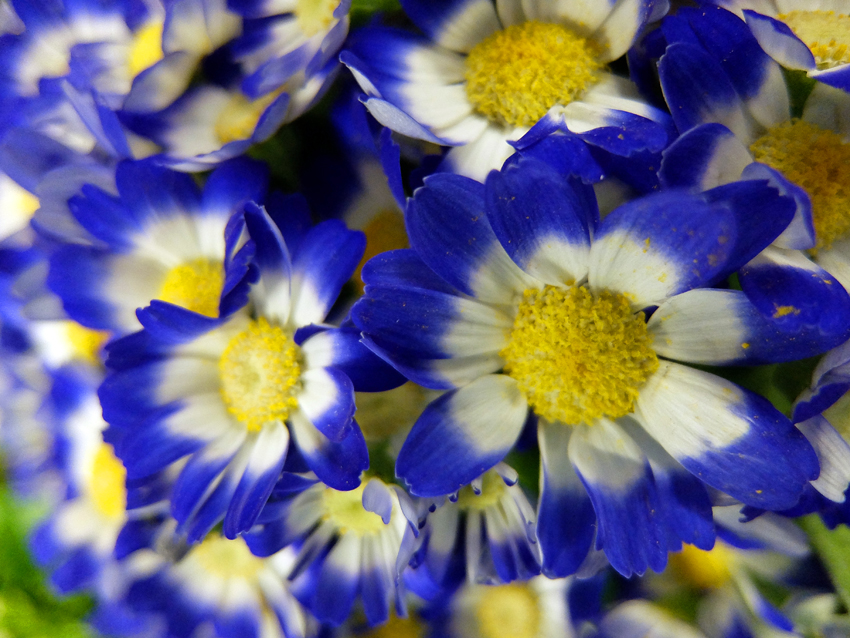 Full HD movies are generally accurately metered, with smooth motion and plenty of sharp detail, and the lens's optical image stabilisation does a decent job of cancelling out minor camera shake. Thanks to the stereo microphones built into the camera, sound is also very good. As well as 1080p filming at 60/30fps, there are various lower-resolution, slow-motion options available, and you can apply creative effects – including black-and-white shooting – if you want to do things a little differently. Advanced users also benefit from the choice of either continuous AF or manual focusing, plus there's an HDMI port to directly hook up the camera to an HDTV.
The Fuji XQ1's Film Simulation and Advanced Filters are further features worth noting; these allow for a quick, in-camera injection of creativity for Photoshop-shy enthusiasts. Each of the settings imbues your shots with a unique style that emulates the look and feel of various types of analogue film, with added extras like motion panorama capture strengthening the XQ1's adeptness as an everyday all-rounder.
Verdict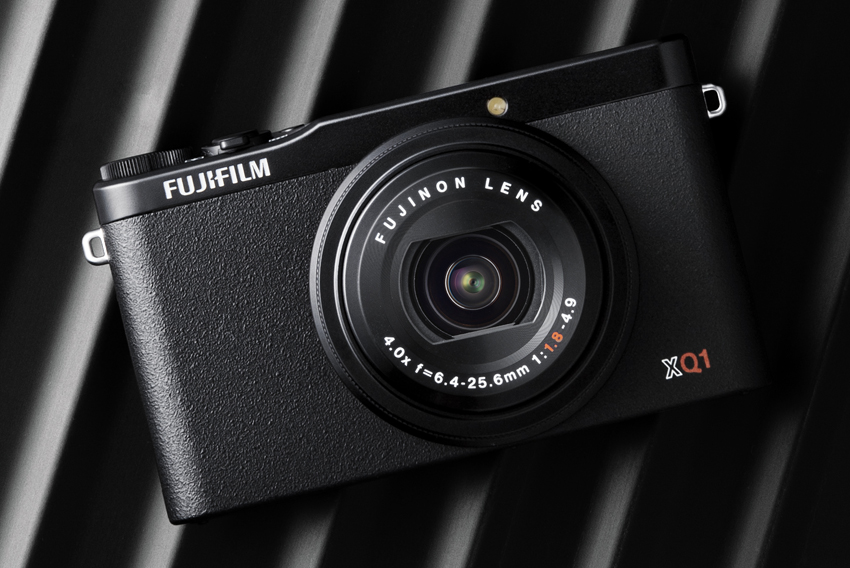 Great build quality, superb handling and impressive specs – all in a very neat, pocketable package – sums up the Fuji XQ1. Its unconventional 2/3-inch CMOS sensor, together with its lack of a low-pass filter, mean this little camera is a winner when it comes to image quality, delivering sharp, clean and faithfully coloured shots across much of its expansive sensitivity range.
Wi-Fi connectivity is also an added bonus, although there's room for improvement with its implementation, since you have to pair the XQ1 with a smartphone in order to take advantage of it. You'll need to install Fuji's own Camera App before you can transfer your stills and video to your smartphone or tablet, with the facility to add GPS data, edit and share your shots. Disappointingly, it's not possible to control the camera from your smart device, which is one area where the XQ1 falls short of some its rivals.
Still, the XQ1 impresses, not only thanks to its propensity to deliver great quality stills and full HD movies, but also when it comes to streamlining the process of capturing them in the first place. A well-thought out interface with intuitively positioned controls and handy shortcuts to key features keeps everything you're likely to need to alter at your fingertips, while the control ring which encircles the lens further broadens its versatility.
If you want a reliable, easy-to-use speed demon with a comprehensive range of features for a fair price, the Fuji XQ1 should be at the top of your shortlist.
Pros:
Excellent build quality
Great handling
Lightning-quick AF system
Large sensor for its size
Well-implemented manual focusing
Fast f/1.8 lens (at 25mm)
Good value for money
Cons:
Wi-Fi functionality could be improved
Some operational noise captured during video recording
Short battery life
Fuji XQ1: Key Specifications
Sensor: 2/3-inch X-Trans CMOS II, 12MP
ISO: 100-12,800
Processor: EXR Processor II
Video: Full HD 1920 x 1080 (60/30p), stereo sound
Autofocus: Single AF, continuous AF, MF
Metering system: Multi, Average, Spot
Shutter speeds: (Auto mode) 1/4 sec. to 1/3000 sec., (All other modes) 30 sec. to 1/4000 sec
Flash: 7.4m (at auto ISO)
Viewfinder: n/a
Display: 3-inch 920K-dot, TFT LCD
Burst mode: 12fps (max. approx. 9 frames)
Storage: SD/SDHC/SDXC, 66MB internal
Weight: 206g (inc. battery)
Dimensions: 100 x 59 x 33 mm
About the Author
Josie Reavely is a Hampshire-based technical journalist. You can view more of Josie's work on her website.
Related articles