Matt Higgs takes a look at Fuji's new 4K-shooting mid-level CSC, the Fujifilm X-T20…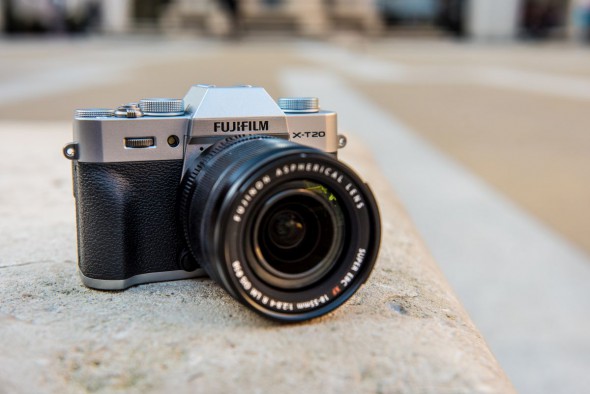 At a glance:
24.3MP X-Trans CMOS III APS-C Sensor
X Processor Pro processing engine
200-12,800 Native ISO range (100-51,200 expanded)
Ultra-fast AF speed of 0.06sec
4K (3840 x 2160) video at 30p
0.39-inch, 2.36million-dot OLED colour Viewfinder
3-inch, 1.04million-dot LCD
AF-C custom settings for moving subjects
Fujinon X-mount
350-shot battery life
Just as 2015's Fuji XT10 squeezed many of the Fuji XT1's features into a more compact and affordable package, Fuji's recently announced X-T20 is set to do the same for the brand's current flagship, the X-T2 in 2017.
Sporting the retro styling that's become synonymous with the X series, this device not only looks great, but promises highly capable performance, without breaking the bank. Let's dig a little deeper into its feature-set…
Sensor and processor
The Fuji XT20 is built around a 24.3MP APS-C-size X-Trans CMOS III inherited from the X-T2. This filterless sensor is paired with Fuji's X-Processor Pro, the combination designed to go toe-to-toe with rival mid-level mirrorless cameras and DSLR cameras, both in terms of the resolution and image quality produced.
The device we tested was running an old version of firmware, but judging from the images that we captured, final results are definitely going to please.
This camera's native ISO range goes from 200-12,800, one stop further than that offered by the X-T10, while its top burst rate with continuous focusing is now a speedy 14fps using the electronic shutter and 8fps with the mechanical one.
Other performance improvements mean the camera has a split-second start-up time of 0.4sec, a shutter time lag of 0.050sec and a shooting interval of just 0.25sec.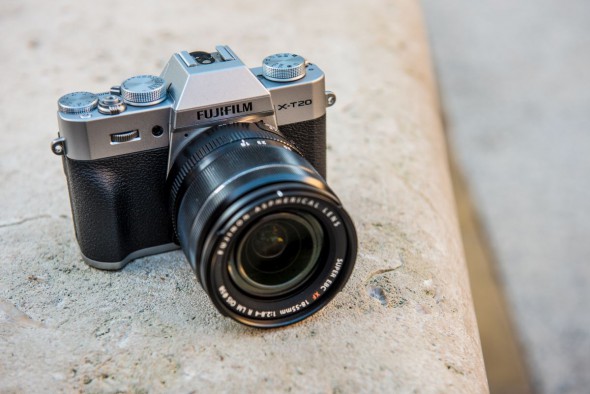 Autofocus
The X-T20's new hybrid autofocus system has 325 focus points that can be selected from, while automatic eye and face detection settings can be enabled if desired. The read speed of this system's Contrast AF, which covers approx. 85% of the entire frame, has been doubled compared to the previous model according to Fuji, while phase-detection AF now covers 40% of the imaging space. These changes mean a blisteringly quick and highly accurate performance in almost all shooting situations.
Using the same algorithm as the X-T2, the X-T20's continuous focusing is notably improved over the X-T10 , while thanks to its custom AF-C settings, users can choose from five tracking presets tailored for a wide-range of subjects. With digital split-image and focus peaking, manual focus is also made possible and intuitive.
While the X-T20 lacks the rear focus lever found on the X-Pro2 and X100F, its display does allow touch-focus during both stills and video shooting. This functionality will help to minimise the presence of camera shake, and avoid the sound of button presses in videos.
Video
One of the more surprising additions made to the X-T20 is that it can now shoot Ultra High Definition (UHD) 4K at 30fps and a bitrate of 100Mbps. This footage can be outputted through the X-T20's HDMI port or saved internally to an SD card. The camera can also record Full HD footage at 60fps, and features an input for an external microphone. It's worth noting that continuous 4K recording time is capped at 10mins, limiting its appeal to professional videographers, but for those more focused on stills, the capability to record high-quality clips when needed will be very welcome indeed.
Fuji's Film Simulation modes, long popular with photographers, can also be applied to these video recordings. For example, Classic Chrome can be selected for subdued colours and rich tones that provide a documentary-style aesthetic, or ACROS chosen to produce stunning monochrome footage with smooth gradation of tones.
EVF and LCD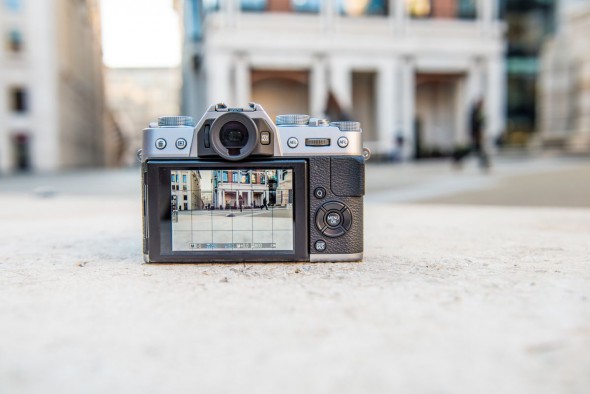 Like the X-T1, the X-T20 opts for a solely electronic viewfinder (EVF), rather than a hybrid option as found elsewhere in the X-series range. This EVF unit has a 2.36-million-dot resolution, an inbuilt eye-sensor and a display lag time of just 0.005sec. The upgraded 3-inch 1040K-dot touchscreen that's been paired with this finder has a 2-way tilt mechanism, making image capture at high and low angles, as well as waist-level shooting, much more comfortable for users.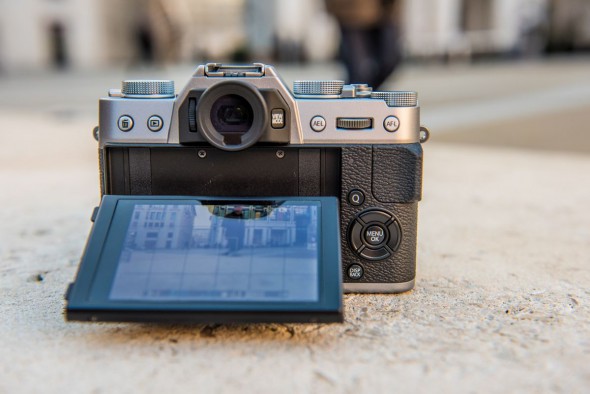 Handling
In terms of its ergonomics, the X-T20 is basically identical to the X-T10. A slightly raised grip on the camera's front and a thumb rest on its rear offer firm purchase, and the fact that it weighs less than 400g (including battery and memory card) makes it highly suitable for sustained use.
Overlooking the touchscreen that offers image navigation during file playback and focus selection during shooting, control of the device is similarly unchanged from the previous model. The only difference of note made to the X-T10, is that the recording button found on its top has now become a function button on the X-T20. Unlike the X100F announced at the same time, this camera does not adopt a shutter dial that also incorporates ISO selection.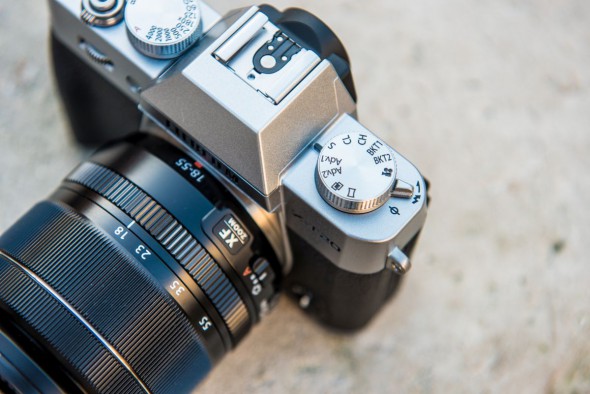 Simple to navigate, the X-T20's menu system combined with plenty of dedicated controls for its frame advance rate, shutter speed and exposure compensation, make using this device a breeze.
With its body measuring less than 12cm in length and 9cm in height, the X-T20 is much smaller than many DSLRs, but isn't easily pocketable with a lens attached. With milled aluminium dials and magnesium alloy top and bottom plates, it does however, feel solid and durable.
Other features
As is increasingly common on new mirrorless cameras and DSLR cameras, the X-T20 touts Wi-Fi for speedy file transfer to a smart device and remote shooting, this is ideal for those looking to share their creations quickly to social media. An inbuilt flash and hotshoe are built into the device, while it also carries a micro-USB port and a threaded input for a cable release. The camera's battery life from full charge is a reasonable 350 shots.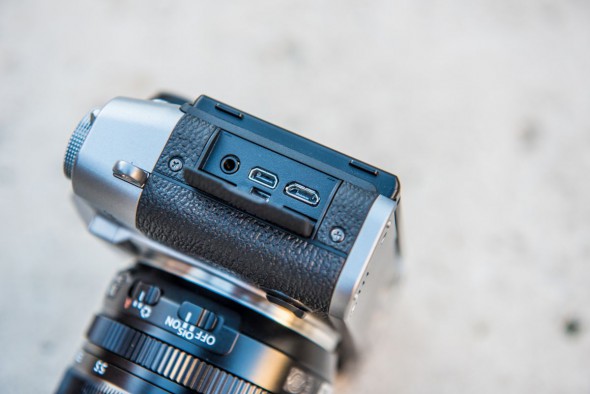 Verdict
The X-T10 was one of my favourite mid-level cameras of the last few years; it placed a well-performing sensor in a camera body that was far more refined than many of its similarly priced rivals. It was the perfect sidekick for a day exploring new locations.
Building on that success, the X-T20 maintains the same tasteful styling of its forebear, but overhauls its specifications. With a much larger resolution sensor, boosted autofocus performance, 4K shooting and a touchscreen, it's a highly competitive offering that will tick a lot of enthusiasts' boxes.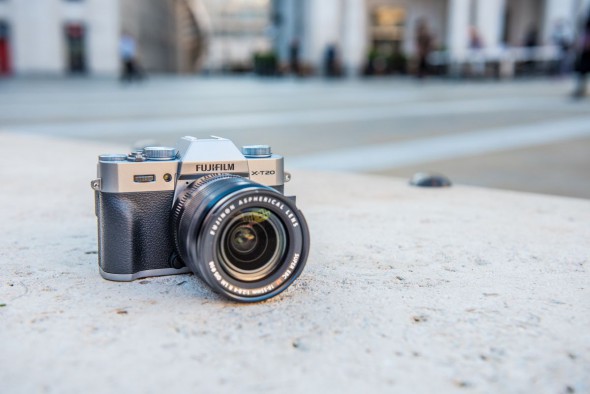 Related articles