Matt Higgs checks out the Fujifilm X100F, the latest model in the X100 series of large-sensor premium compacts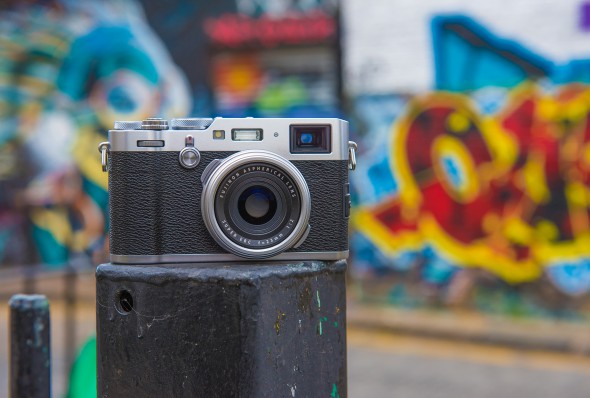 At a glance:
24.3MP X-Trans CMOS III APS-C Sensor
X Processor Pro processing engine
Fixed 35mm (full-frame equivalent) f/2 lens
200-12,800 Native ISO range (100-51,200 expanded)
8fps burst shooting with AF-C
Same AF Algorithm as the X-T2
Full HD video recording at 60fps
0.48-inch, 2.36million-dot Advanced Hybrid Viewfinder
3-inch, 1.04million-dot LCD
8-way AF thumbstick lever
Built-in ISO Dial
Built-in ND Filter
390-shot battery life with OVF / 270 shots with EVF (both in standard mode)
With its impressive image quality and elegant, retro-looking design, Fuji's X100 series of premium compacts has won fans throughout the photographic world, particularly among street and travel shooters. The brand has now pulled the covers off its latest model in the line, the X100F, a camera that replaces 2014's X100T and carries some serious new features....
X-Trans CMOS III sensor and X Processor PRO
At the core of this new camera is the X100 line's highest resolution sensor yet, a 24.3MP APS-C X-Trans CMOS III. This sensor is the same physical size and resolution as the X-Pro2's, and much larger than that found in most other compact offerings. With its highly random pixel array, moiré and false colours are reduced by it in images without the need for an optical low-pass filter, ensuring optimum sharpness.
Paired with this sensor is the same X Processor PRO as found in the X-Pro2, and if it performs similarly, users should expect this combination to produce lower noise and both tonal and colour reproduction improvements over the X100T. The final version of firmware wasn't in the camera we got to try out, but its results were looking very impressive indeed.
Despite its greater resolution, the X100F has also seen improvements made to its continuous shooting speed. While the X100T managed a top burst rate of 6fps with continuous autofocus, and 3fps with Live View, the X100F now maxes out at 8fps with continuous AF, and 5fps using Live View. This frame advance rate should be more than quick enough for the needs of its prospective users.
Lens and autofocus
The X100F features the same 23mm optic that has been found on all previous X100 models, which provides a 35mm full-frame equivalent focal length and a maximum aperture of f/2. This focal length is ideal for most day-to-day subjects, capturing natural-looking images without heavy distortion. The wide aperture makes it possible to produce stylishly shallow depths of field in photos, and to gather plenty of light in difficult shooting conditions. For more reach when it's needed, the camera offers both 50mm and 70mm digital teleconverters, while wide and telephoto conversion lenses are available to buy separately, providing the ability to shoot full-resolution images at 28mm and 50mm lengths.
Touting the same algorithm as the X-T2, the X100F's hybrid AF system provides faster focusing in its continuous mode than previous X100 cameras, as well as a wider phase-detection area which now covers 40% of the frame. The number of focusing points has also been dramatically expanded with this system, from 49 on previous models to 91.
AF focusing modes available on this device include single point, zone and wide/tracking, as well as a face/eye-detection option. Manual focusing is also possible, with digital split image and focus peaking highlights aiding its use. Like the X-T2 and the X-Pro2, the X100F has an 8-way focus lever on its rear, which makes it easy for the user to quickly alter the active focus point with the camera held at eye-level.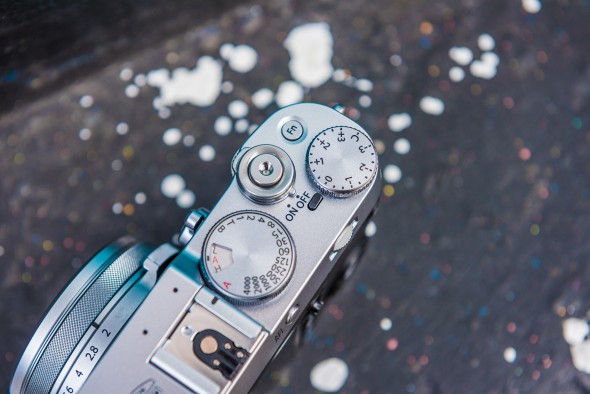 ISO range and handling
The camera's native ISO range has received a notable boost, now stretching from 200-12,800, and thanks to an extended setting a low of 100 and a high of 51,200 can be selected if needed. As found on the X-Pro2, ISO can be controlled via an ISO/shutter speed dial that's positioned on the top of the camera. Twist it normally, and you'll set the camera's shutter speed; lift and twist it, and you'll change the ISO level. Aperture is selected via a dedicated ring positioned at the base of the lens.
Other handling changes have also been made on this device – the control buttons that were previously found to the left of the X100T's screen have been shifted to its right, and some of the things they operate have been switched around slightly. There are now front and rear control dials, helping speed up handling and provide intuitive setting selection. In terms of size and weight, the device is going to seem very familiar to anyone who owned the X100T, with less than 30g being added to this new model. At 127 x 75 x 52mm, the X100F remains small enough to be carried in a larger coat pocket. The camera body's top and bottom plates are made of lightweight, strong and highly durable magnesium alloy, while the rest of it is clad in a textured leather-like finish.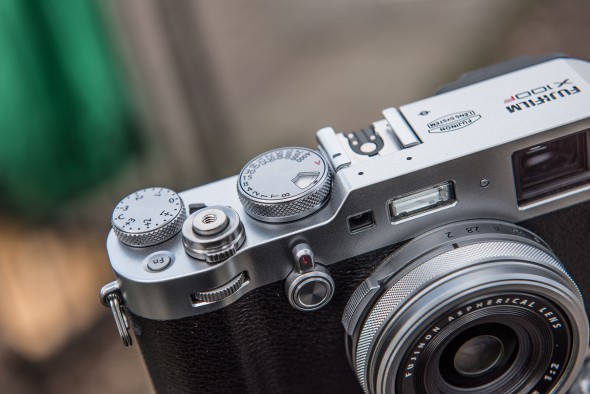 Film simulation and video
Fuji's film simulation modes have been among the most popular features found in previous generations of this camera, allowing users to process their JPEGs in several different styles. The X100F is no different, providing lots of options from which to choose, including the new ACROS monochrome mode. This particular simulation has what Fuji tout as the "world's finest grain", capturing detail in scenes and subjects with a lovely level of clarity.
The X100F is not just a capable stills camera though: it's also able to record to Full HD video at 60fps, and features both a HDMI output and microphone input.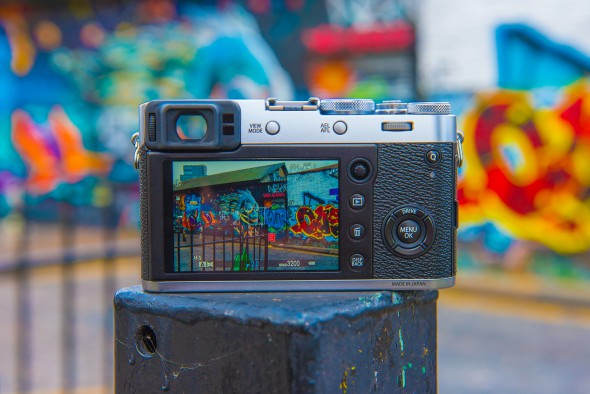 Viewfinder and rear display
Unchanged from the X100T are both the camera's Advanced Hybrid viewfinder and rear display. The 2.36-million-dot finder offers both optical and electronic viewing options and is bright and responsive. The 3-inch rear display carries a 1.04-million-dot resolution, but is neither a touch or tilt screen.
Now taking Fuji's NP-W126 S battery, the same battery found in many of the brand's compact system cameras, the X100F is capable of capturing 390 shots from fully charged using the optical viewfinder option, and 270 shots using the EVF (both in standard mode).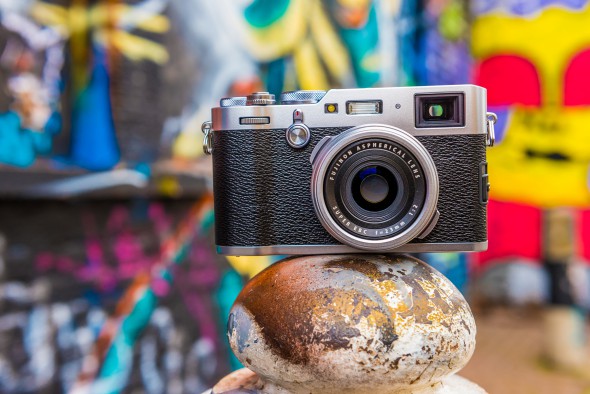 Verdict
Fuji themselves have described this camera as an X-Pro2 inside an X100 body, and there's certainly a lot of shared tech between the two devices. With improvements to key areas such as resolution, burst shooting and autofocus, there's a lot to tempt owners of previous X100 models to upgrade, as well as new buyers. Whether as a workhorse for street and travel photography, or perhaps a high performing alternative or backup to a DSLR or CSC, with its refined and stylish build, pleasing handling and solid operation, the X100F is sure to be a hit.
Related articles