With their fixed prime lenses, Fujifilm's X100 compacts might be overlooked by those shooting a wide range of subjects. David Cleland embraced the cameras and found out just how flexible they can be.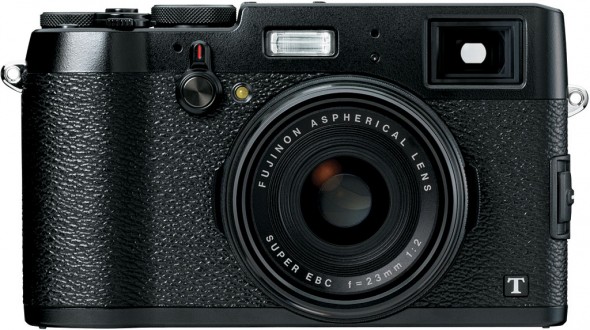 A number of years ago, one of my biggest frustrations with photography was the effort required to carry around my camera gear. I was constantly aware of the weight and size of my set-up, as well as the reaction I received when pulling out a large camera in public. There were family days out when I simply couldn't be bothered with the weight, hassle and responsibility of the gear, hence many photo opportunities were lost as a result.
I loved the DSLR but it only ever came out on specific photography trips. I was longing for a camera that offered the same image quality as my DSLR but was portable enough to carry around all day to grab photographic opportunities when they arose. In early 2011, I watched a video announcing the upcoming Fujifilm X100 and I was instantly smitten. I ordered my first X camera from Wex and have owned each revision of the X100 series since.
The models in the X100 series are exceptionally user-friendly, with much of the control being via physical dials on the top and front of the body; I rarely have to make any changes in the menu system. My current X series model of choice, the Fuji X100T, goes everywhere with me, and I have used it for every type of photography, from documenting everyday life through to landscape photography in Northern Ireland.
The series has really changed the way I approach photography. The process of capturing the image is almost thoughtless, which allows me to concentrate on composition. I purchased the official Fujifilm leather case that offers amazing protection for the camera, meaning I can carry the camera in my everyday bag knowing it is safe in the snug case.
Bringing the Fuji X100T out in public is met with a more relaxed reaction than my DSLR – in fact, the beauty of the camera design normally evokes a conversation around whether the camera is film or digital. In my experience, the intrigue created by this retro-looking camera turns to amazement when I then demonstrate the live Wi-Fi view.
There's a certain simplicity with the X100 series. It's one lens with a 35mm (full-frame equivalent) focal length, and it's silent, meaning you can click away without distraction. Most importantly, it's a really enjoyable way to capture images.
I approach the Fuji X100S and X100T models as point-and-shoots with the power of professional bodies. This deceptively vintage-looking camera hides some of the most cutting-edge technology around. The built-in ND filter, Film Simulation modes, hybrid optical/electronic viewfinder (has to be seen to be believed), Wi-Fi control and long-exposure noise reduction are just of a few of the seriously non-retro features the camera has to offer.
This technology combined with the small-form factor creates an exceptionally versatile image-capturing tool – and there's no better way of demonstrating this than by some examples from my everyday experiences.
Fuji X100T for documentary
I view the X100T as my documentary camera and for the last four years I have used it to document my family growing up, special events, trips to the coast, music festivals and Sunday walks in the hills. It goes everywhere.
This is the first photo I captured with the X100 on a family day out to Bangor, County Down in 2011.
Fuji X100T for landscapes
I love taking the X100T on hikes up the Mourne Mountains. It's an exceptionally light camera and you hardly notice it dangling around your neck as you clamber your way up the summit.
Although the camera isn't weather sealed, the aforementioned leather case offers amazing protection from the elements. On a recent visit to Hare's Gap (in the Mournes), I used the X100T's Panorama feature to capture this image.
The camera's Panoramic mode allows you to pan in an arc, with the camera rapidly capturing a series of JPEG images that it then automatically stitches together into a single file. The quality of the JPEG images from the Fujifilm cameras is amazing; a web view of the above image doesn't do it justice!
The X100 series also offers a Macro mode that allows you to get a little closer to the subject, and I find the bokeh created by the f/2 Fujinon lens to be stunning.
Fuji X100T for long-exposure photography
With the purchase of the X100 adaptor ring, the X100-series cameras are compatible with the Lee Seven5 filter system, and these travel with me along with a mini tripod in my everyday bag. During a family walk on the award-winning Castlerock beach in County Londonderry, we discovered Lawson's jetty – perfect for some long-exposure photography!
Fuji X100T for music photography
The X100 series is not going to be the obvious choice for music photography but I take it to every gig (including larger stadium gigs). The following photo of Def Leppard's Vivian Campbell was captured while my DSLR was buffering Raw images.
Fuji X100T for portraits
I love the X100T for candid portraits. Fans of the TV series Fortitude will recognise Lisburn-born actor Richard Dormer in the image below, which was captured backstage at the Belfast Big IF event. I gave myself the challenge of only taking one photo of each artist and found the X100S perfect for unobtrusive, behind-the-scenes images.
Fuji X100T on film sets
I have packed on the X100S and X100T when documenting film and movie productions and they're great cameras for behind-the-scenes work. People don't tense up when they see these little retro-style cameras coming out so you can generally capture behind-the-scenes action better. The resulting images are much more natural than those where subjects are asked to pose. The X100T is also silent, so you can snap away without affecting what's being recorded.
This image was captured on the set of Belfast artist Circuit21's video set.
Fuji X100T for reportage
I always have an X100S or X100T by my side, whether it's on a formal shoot or just on a family walk. I am certain that some of my favourite photos wouldn't exist if not for the portability of the X100-series cameras.
This landscape image was captured on a family walk over Slieve Croob in County Down in-between capturing panoramic shots.
X-Trans sensor and black and white
The following photo of the band Mojo Fury was captured in Raw and converted to black and white in Adobe Lightroom. The Raw files are amazing and the X-Trans sensor offers tremendous clarity and sharpness – ideal for black-and-white conversion. The X series also offers Film Simulation modes, although I still tend to shoot Raw and select the Film Simulation mode in Lightroom if I need it, Classic Chrome being a favourite.
The X100T's hybrid viewfinder, which combines optical and electronic finders, is a joy to use and offers a true-to-life view of how the final image will look. The viewfinder is also perfect in particularly bright situations, especially when viewing captured images.
The lens is true to the respected Fujinon standard and with the f/2 maximum aperture, it's great in low-light situations without flash. For general everyday walks I use Auto ISO with a maximum ISO of 3200; both cameras are exceptionally good at calculating the lowest ISO in each shooting environment.
Fuji X100T v X100S

I use both the Fuji X100S and X100T and although both cameras are very similar, the X100T sees the introduction of Wi-Fi, USB charging and the hybrid viewfinder. The viewfinder is like something out of a science-fiction movie and is simply a joy to use.
The Wi-Fi option is also very handy. I love being able to post my X100T images to Instagram while out and about, but I have also found the Wi-Fi remote control very useful to avoid casting an unwanted shadow on a scene. This allows you to see what the camera sees via your mobile device, with full control over ISO, aperture and other settings, including focusing, by simply tapping on the screen of the device. This mode captures JPEG images and I am genuinely surprised by how much I use it. Click here to see how it works.
Recommended Accessories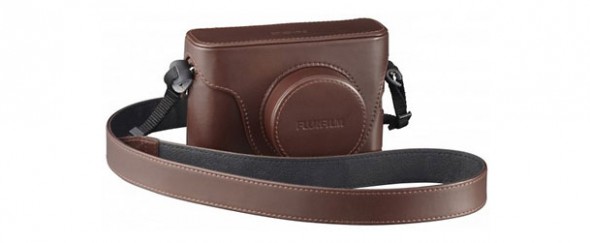 I have purchased very little for the camera other than the Fujifilm leather case, a cable release (for long exposure photography) and the Lee Filters X100 Seven5 adaptor ring.
If you are looking for an ultra-portable, ultra-versatile camera that is not only a joy to use but also delivers on image quality, the X100T is a good place to start. If photographers were only allowed to own one camera, then mine would be the Fuji X100T.
About the Author
David is a documentary and landscape photographer covering everything from dramatic long-exposure landscape photography through to live music. David is also an official Fujifilm X Photographer. You can see more of his work on his website or follow him on Twitter.
Related articles