A new classic, the Impossible I-1 instant film camera is a hit with celebs and influencers. But is it worth the hype?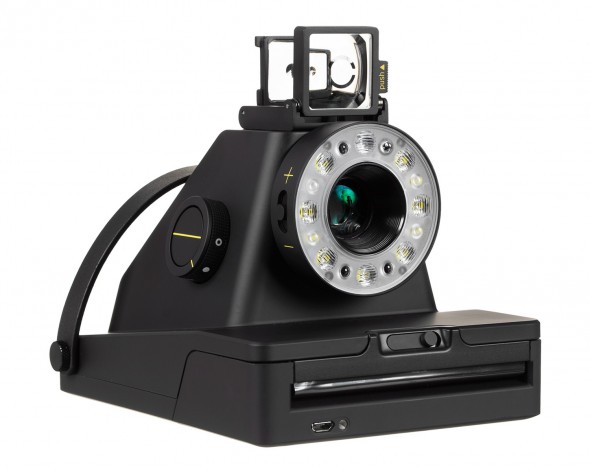 If Edwin Land had set about trying to invent the Polaroid camera of the future, circa 2016, it's likely he would have come up with something like the Impossible I-1. Instead that fine work was left to Impossible Project CEO Oskar Smolokowski and his team in actual 2016, and the results are… read on.
Design
Aesthetically classic but unmistakably contemporary at the same time, the Impossible I-1 attracts attention without blatantly seeking it. With its angular design and soft touch matt black finish, it's a camera that has clearly been designed and crafted to be appreciated by true instant film camera lovers. It comes with a neat screw-in leatherette hand strap and has a standard tripod thread in its base so you can attach a camera strap to it or use a tripod. Of course, I connected my I-1 to the Peak Design CapturePro and wore it on my belt (like a hero). It only weighs about 440g and measuring 110 (W) x 99 (H) x 145mm (L) it was comfortable worn on my hip or neck all day long.
Although the company has stayed true to its roots by making its first camera, the I-1, a film-only camera, it is by no means an old-fashioned device. Sporting an advanced ring flash that uses 8 focused LEDs for increased range and 4 diffused LEDs for softer lighting at close range, the I-1 is a versatile instant film camera that can produce attractive shots without relying too heavily on available light. The ring flash, which has +/- exposure control and a dedicated on/off switch, is better suited to portraiture than the typical flash solutions often found on rival instant film cameras.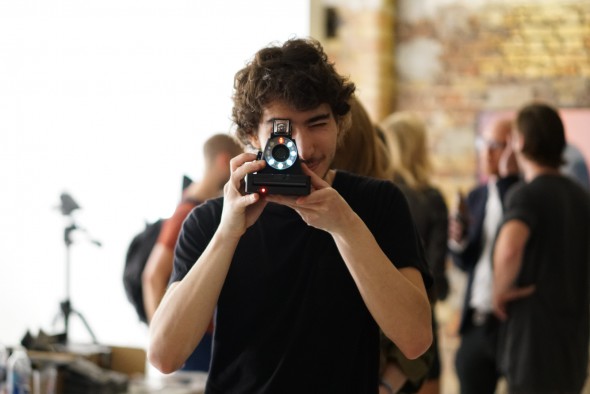 An advanced ring flash isn't the only mod-con though, the I-1 can be controlled by compatible iOS devices via Bluetooth to add a raft of additional functionality including remote or timed trigger, Manual shooting, double exposure, light/colour painting and noise trigger. Compatibility with Android devices is said to be currently under development and will likely appear sometime around the end of summer.
In use
You don't need Bluetooth to use the I-1, it's perfectly usable as a standalone camera. So no need to be put off if you don't have an iPhone. I was also pleased to see that the I-1 uses a microUSB input for charging, it's pretty standardised now and is the same as most of my android devices. It only took about 75 minutes to charge the camera's 500mAh lithium ion battery to full (it must be fully charged before first use).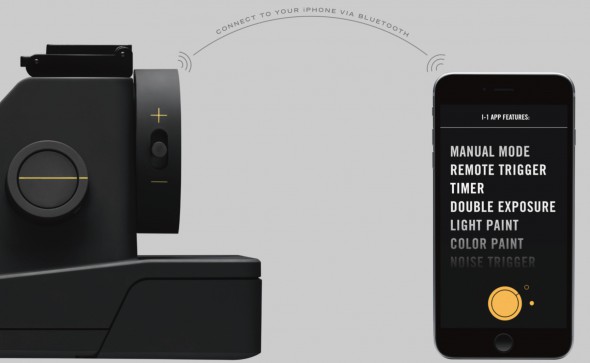 The camera uses Impossible I-Type film, the same type used by the company's Instant Lab, with each cartridge offering 8 individual frames. The system is easy to load and the ring flash has a nifty trick of lighting up to show you how many shots you have left when you turn it on. If you press the shutter down fully while the camera is turned off, the same set of LEDs in the ring give you a battery power indication.
It took me a few frames to get used to the camera's Infrared 5-zone autofocus, which led to a few blurry duds, but they're instant film shots, so they look "artsy". Once I nailed the focusing I was pleased with the results though. The film I had was 640 ASA (ISO), not the best for low-light situations, but it's a good middle ground in the absence of manual exposure control. The I-1 handled sunny days well, without overexposing shots, although it was tricky to avoid exposing the freshly captured photo to ambient light when trying to remove it from the camera's frog tongue photo shield. I ended up having to slip both the frog tongue with the photo still in the camera inside the empty cartridge box and then carefully remove it into there. It wasn't smooth, but it was mostly effective.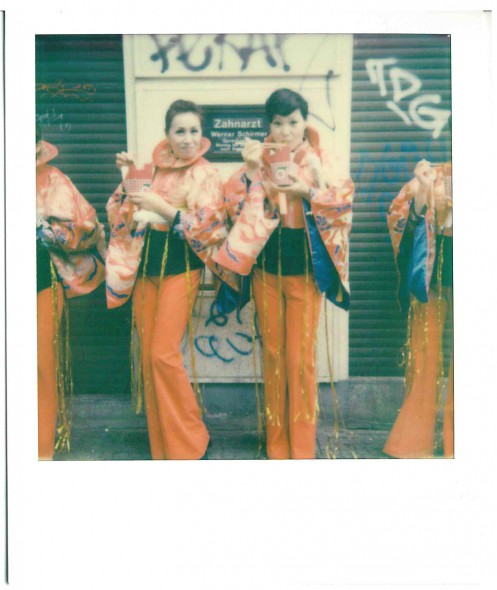 The issue, as it is with all instant film cameras, is that if you expose the film to light straight after it comes out you can sometimes end up with an image that looks too washed out. You can see in my samples where I got it right and not so much. One thing to note though, the images captured with the I-1 will begin to develop immediately, but they can take 20-30 minutes to develop fully. It's not ideal for impatient types, but if you're impatient you probably don't shoot much film so it'll take some getting used to. However, the wait is worth it.
One of the things I loved about taking shots and putting them straight into the box instead of looking at them immediately, is that over the course of a day I'd have a pocket full of images to recap over. The post-moment discovery was half the fun of taking the shots and the reactions of people you're with who were in the shots is a large part of the rest.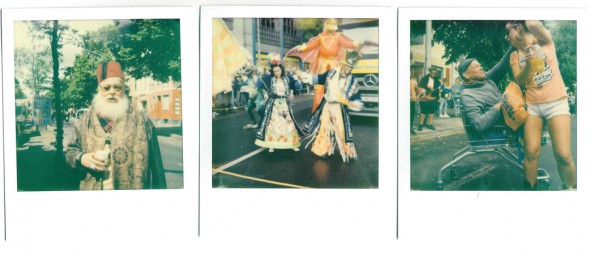 That's the beauty of instant film cameras, you may not be able to share the images straight to social media, but the act of using an instant film camera – especially one as attractive as the Impossible I-1 – is that it's a genuinely social experience. Using the I-1 attracted people, they were curious and would ask questions about it, and when asked to, they seemed more open to having their picture taken with it than any old digital camera.
It's a near universal fact that people intrinsically love holding physical photos (especially of themselves) and flicking through them, and because each frame is a one of one – at least until they're scanned – they feel more special.
Verdict
Sure, the moments I captured with the Impossible I-1 could have been sharper, with higher contrast and greater detail if I had shot them with one of my digital cameras, but they would be missing some vital and impossibly tangible ingredients.
If you can appreciate the magic of film and want a beautiful camera that offers some fantastic modern functionality that leaves the competition in its shadow, the truly unique Impossible I-1 is worth serious consideration. And if film and fun isn't your thing, the I-1 with its neat packaging that doubles as a display stand, makes a great gift.
Related articles