We sent Jimmy Cheng out to play with Lomography's tiny Minitar-1 32mm f/2.8 Art lens on the streets of London. A useful tool or a hipster gimmick? Find out in our Lomography 32mm f2.8 Minitar-1 Art Lens Review.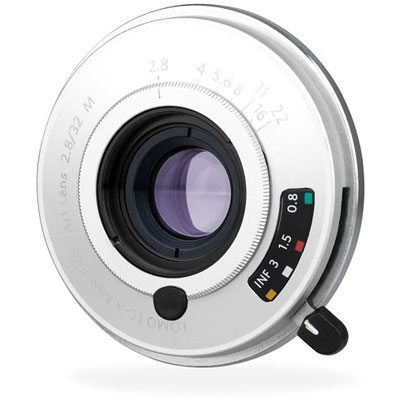 Following my previous lens review, the fabulous and quirky Russar+ ultra wide lens, here I am testing the equally interesting LC-A Minitar-1 Art lens from Lomography.
Before the review starts, some background. Any Lomographer would likely be familiar with the name 'Minitar', as it's the exact same lens that features in the cult LC-A camera series. I have never shot with the original LC-A or any of its siblings, but many of my colleagues have and they fell in love with it. They all said it was a pretty funky camera, capable of creating some interesting images.
Even though I am not a die-hard Lomographer, I do own and shoot with the popular medium format Diana and Lubitel 166+ TLR. Both are just as funky and quirky as you'd expect, especially the Lubitel, which incidentally is a VERY capable camera despite its rather toy-like plastic construction.
As a passionate professional photographer who likes to experiment, I couldn't pass up this unique opportunity to be one of the first UK photographers to test this Minitar-1 lens, on the latest digital Leica M body!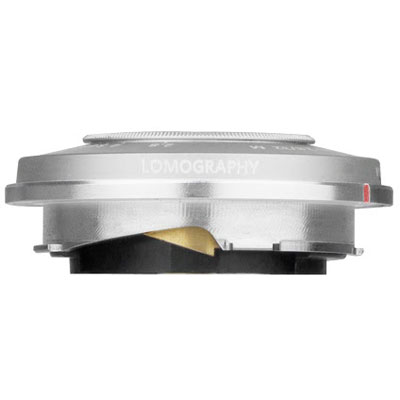 Why this lens?
Unlike the ultra-wide Russar+, the Minitar-1 carries a more standard focal length for street photography. At 32mm, it's wide enough to capture the scene, yet close enough to get the subjects. Great for freezing that important storied moment on the street! Combine this with the f/2.8 maximum aperture and I can introduce some subject separation too.
I am very fond of the 35mm focal length, especially for my environmental and wedding portrait work. I just love the way it draws images. So, being a 32mm, the Minitar-1 hit the right note for me straight away.
A great street tool needs to be discreet and the Minitar-1 perhaps is THE most discreet lens I have ever used. The pancake design made my already stealthy Leica M-P look practically invisible, and what a combination the two of them formed!
Construction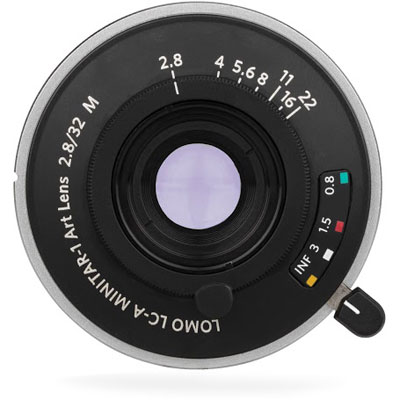 Unlike the Russar+, the Minitar-1, comes in either silver or black. Both versions are made with aluminium and brass, and the lens feels a bit like a large coin. In fact, it may even fit inside your wallet!
The miniature design, however, has one very weird drawback. The lens elements are all located in front of the aperture blades, which means that there's virtually no protection from the rear of the lens. This leaves it very vulnerable to dust when you're changing lenses.
The rather stiff aperture ring, at the front of the lens again, is clickless and made from metal, with a tiny plastic tap to aid turning. Its dome-like shape makes checking your aperture setting a much easier task than on the Russar+.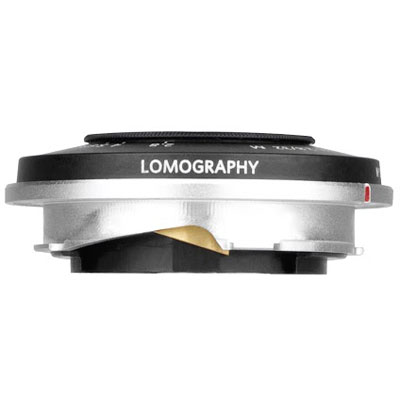 Strangely, the focusing tap has click-stops at two common hyper-focusing distances, 1.5m and 3.0m (again using a plastic tap). One of my main complaints about the lens is that this click-stop is rather intrusive, and focusing precisely around these two distances can be very difficult at times. I would actually like it to be stiffer and clickless, like the aperture ring.
One of the best features of this lens is that its internals are made from the more premium glass from Russia rather than China (the current Lomography LC-A+ camera comes in two versions, one with glass made from China and one from Russia, and you have to pay a premium for the latter).
Another great feature is that the lens is coupled, so it is directly compatible with any M-mount rangefinder cameras including any iterations of Leica M bodies, both film and digital, Konica Hexanon, Ricoh GXR with M-mount A12 unit, Epson R-D1 series and Zeiss Ikon rangefinder cameras. With an adapter, you can use it with any mirrorless system and DLSR cameras too!
In Use
When I first saw the Russar+, I was impressed by its compact size. But when I saw the Minitar-1, I was stunned. It's just super tiny. Comparing something like the Canon EF 35mm f/2 with the Minitar-1 feels like putting an elephant beside an ant. This is a miniature optical instrument!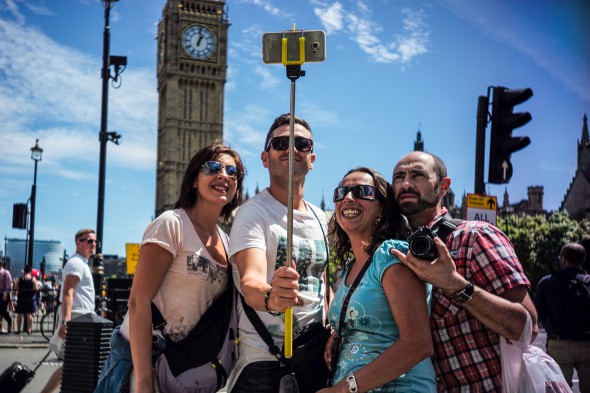 A simple lens demands simple operation, which the Minitar-1 provides. Both the aperture and focus settings are straightforward and direct. They're logically placed too, with the aperture rotating between nine and twelve o'clock, and the focus rotating between three and six o'clock.
The closest focusing distance is limited by the physical design of the rangefinder mechanism at 0.8m. It's rather limited by today's standards, but Lomography suggests a close-focusing adapter, which is available to purchase separately to work with other mirrorless systems.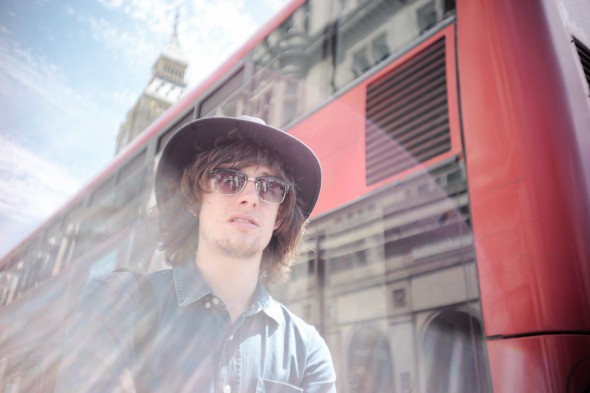 I may not be too enthusiastic about the focusing click-stop, but one positive is that it's a great way to force yourself to learn hyper-focusing or zone focusing techniques. These are old ways of focus trapping your subject, and are still very valid techniques in many ways. I even use them for my weddings! Because there's no motor or computer involved, snapping is instant and happens with no delay. The perfect way to freeze a moment.
The Minitar-1's tiny size and feather weight also means that your neck and back are sure to be fine after a long day of shooting!
Image Quality
Well, prints I've seen from the original LC-A cameras have always looked pretty sharp to me, but most LC-A prints I've seen are 6×4, which isn't large enough to inspect details anyway. So when I combined it with my digital M, the Minitar's true capability was revealed.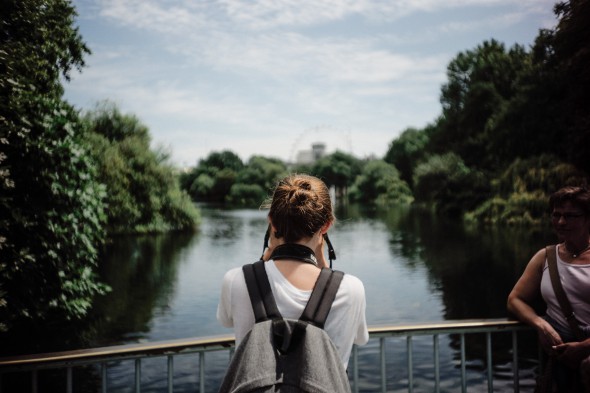 The Minitar-1 is a decent lens, no question, but it's similar to Russar+ in that it belongs to the film era. With the latest full-frame digital cameras approaching equivalent resolutions to traditional medium format film cameras, it's very easy to see that modern high resolution sensors out-resolve the details that Minitar-1 can capture. However, this little lens is still capable of producing very decent prints up to 7×5, and reasonable prints at 10×8.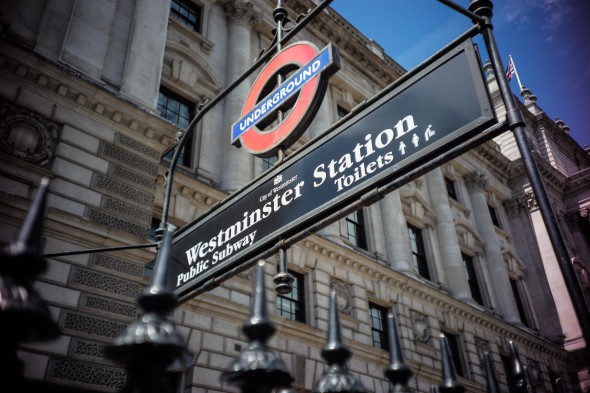 At f/2.8, the lens is pretty soft. The lens also suffers some pincushion distortion and a tiny amount of red shift on the extreme edges, though this can be easily corrected in post.
Once again, I hyper-focused all my shots you see here. Thanks to this technique, the Minitar's discreet appearance, and the true Lomo-style effects (vignettes and colour shift), my final set was pretty cool.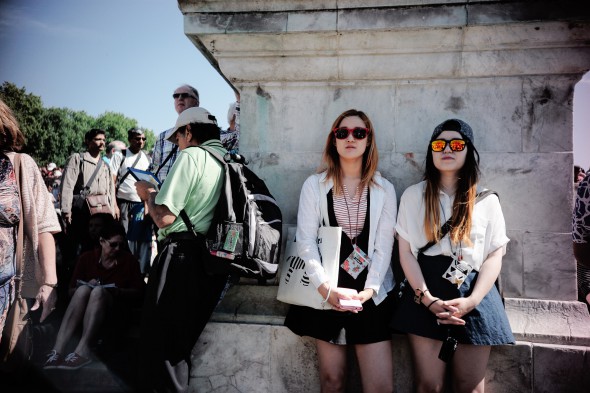 Conclusion
Despite its shortcomings, this lens can definitely create some special pictures. I was fortunate enough to cover the 75th War Memorial in front of Buckingham Palace in July, and the scorching sun really suited this lens' characteristics. With a focal length of 32mm I couldn't take any photos of the Queen, so instead I chose to document all the spectators. I found myself particularly drawn to people with sunglasses, so I made that into my theme of the day (as you may have noticed)!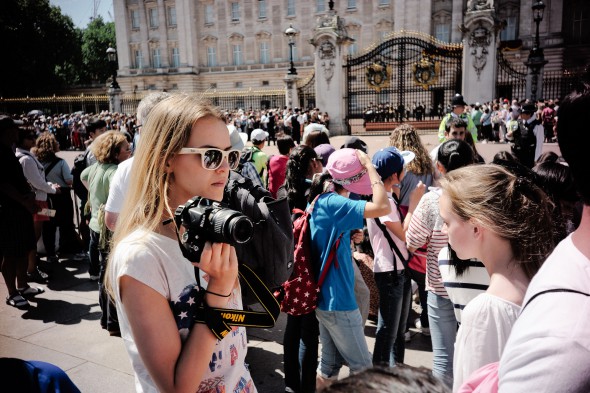 I set most of my shots at f/8 and hyper-focused, producing images that were sharp and punchy, with of course those lovely Lomo vignettes. I then walked towards the Big Ben for some tourist shots, where I used the lens to capture all the action before heading home.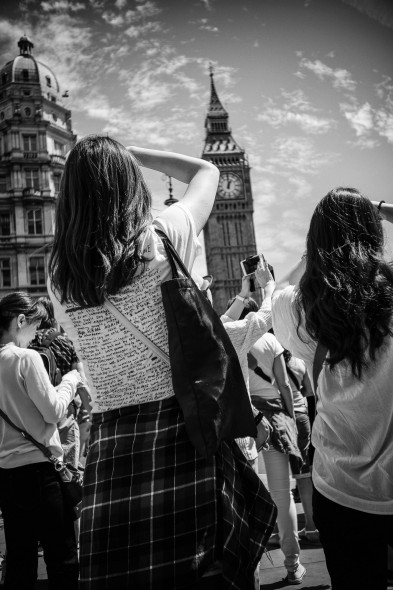 I photographed non-stop for almost six hours and I didn't once feel tired, thanks to the compact and lightweight setup. This alone is a very big bonus for those who love to walk everywhere and photograph everything on a daily basis. So I rate this lens very highly for travelling, and I would also use it for my street work due to its size and stealthy appearance.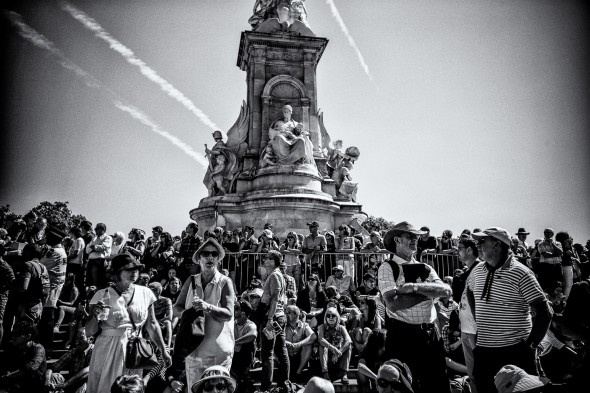 Sharpness is never my biggest concern when it comes to making images for my street and travel work but it's a definite MUST for wedding and commercial clients. Therefore I may be hesitant to use the Minitar-1 for those kinds of paid jobs. In addition, I need sharp speedy glass for tricky lighting conditions at churches or other demanding situations. The Minitar-1's maximum f/2.8 aperture just isn't quite fast enough for me.
Lomography lenses or cameras are never about ultimate print quality though, they're all about quality of life, and that the Minitar-1 delivers, with colours. I will take one please!
Pros
Ultra compact size
Super light weight
Rangefinder coupled, M ready
Discreet (especially in black)
Sharp when stopped down (though not for print enlargement)
Lovely Lomo colours and vignette
Funky vintage rendering
Cons
Build quality could be better
Exposed rear
Soft wide open at 2.8 aperture
Moderate pin cushion distortion
Click-stop focus makes precise adjustment difficult
Lomography 32mm f2.8 Minitar-1 Art Lens Specifications:
Focal length: 32mm
Apertures: f/2.8, f/4, f/5.6, f/8, f/11, f/16, f/22
Leica M-mount
Focusing distance: 0.8m-infinity
Filter thread: 22.5mm
Related articles