Can the Loupedeck photo editing console really speed up the editing process and enhance your creativity? Amy Moore finds out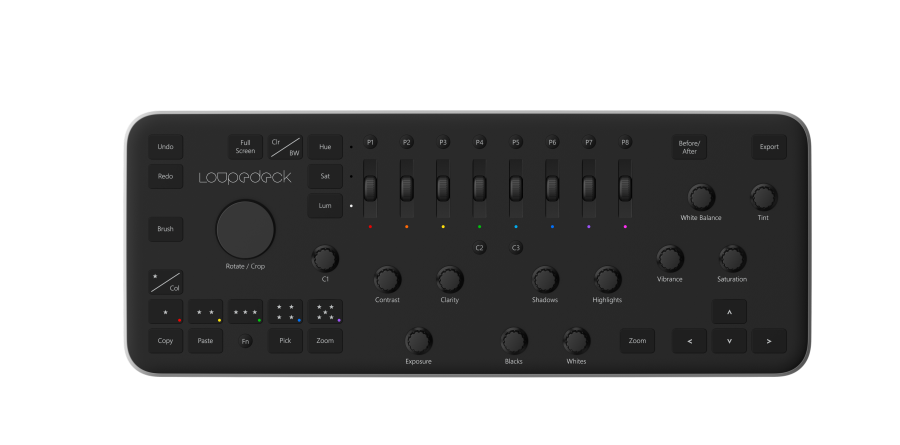 Find out more about the Loupedeck, HERE.
The Loupedeck has been built to streamline the editing process in Adobe Lightroom by providing an alternative control system to the traditional mouse and keyboard. Not only does the device give you more control when editing an image, but the ergonomic design allows you to make even fine adjustments without looking away from your monitor.
The Loupedeck is compatible with both Mac and PC. As a Mac user, I'm used to third party hardware being less than cooperative, but the Loupedeck proved incredibly easy to set up. I simply downloaded an app from the website, installed it and connected the console to a USB port. Everything was up and running almost instantly.
Most of the editing features are only live while in Lightroom's Develop Module and once there, I started editing with the console immediately. Using the Loupedeck to edit my first few images took some getting used to, but a small learning curve is to be expected. If you already know your way around Lightroom, you'll find yourself getting to grips with the console even quicker. Within 15 minutes my hands were automatically reaching for the desired controls, and after a couple of hours it was second nature.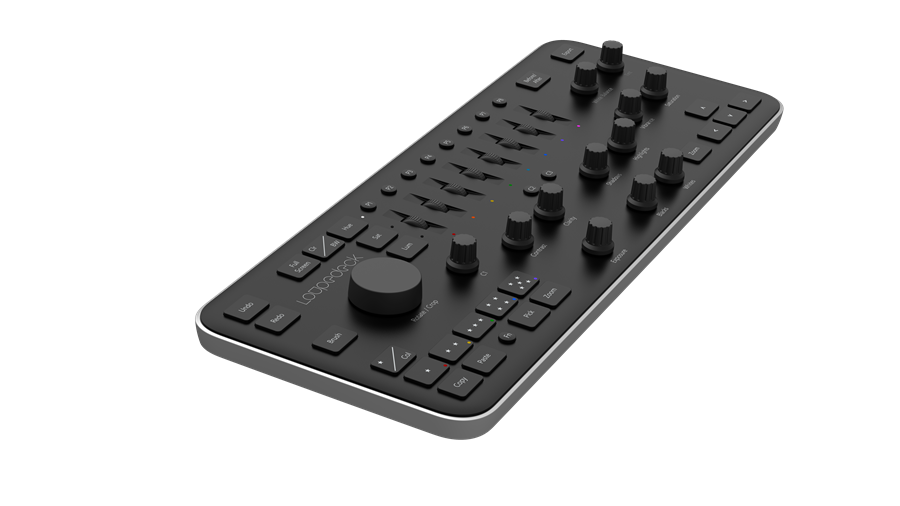 The console boasts an impressive range of buttons and dials for easy access to commonly used tools, and some can be customised to perform various functions. Main controls include: Exposure, Highlights, Shadows, Blacks, Whites, Contrast, Clarity, Saturation, Vibrance, White Balance and Tint. All of these tools are controlled using dials that also click (when pushed) to return the desired function back to its default setting.
The large dial on the left allows you rotate and crop your image. However, depending on the size and position of the crop, some may find this easier with a mouse. The Fn key is a fantastic addition, providing an easy way to access even more controls. The more I used the Loupedeck, the more I found the need to customise the controls for my personal style of editing. I soon got to know where my hands rested naturally and which controls I needed better access to – this is the time to start customising the controls to better suit your needs.
A clickable dial (C1) and two buttons (C2 and C3) are customisable controls. They can be assigned two functions each, when used in conjunction with the Fn key. This presents you with six custom functions. At the top of the console you'll find eight buttons registered to a selection of Lightroom's onboard presets. These can be changed to any Lightroom presets you choose, including your own custom presets.
You cannot access Lightroom's Tone Curve Panel through the console. However, if you are editing a set of images that all need a similar curve you can create a preset, register it to one of the preset buttons and fine tune from there. Within the Configuration menu you can access further settings, where you can increase the sensitivity of the dials to tailor the console to your editing style.
If you have multiple Lightroom users on one computer, you can share a single Loupedeck by saving your custom settings as profiles that you can then load during your next session. I found this particularly useful as my partner and I both edit on the same computer. What's more, I'm left-handed and he's right-handed, so we require totally different setups when using the console. The ability to quickly load our personalised profiles made editing much faster for the both of us.
Rating images is an important part of the editing process for me, especially as I'm very trigger happy! To the bottom left of the Loupedeck's control panel you'll find buttons that allow you to Pick (flag), or assign star ratings or colours to your images. You can do this while editing in the Develop Module, but you can also rate in the Library Module, which is especially handy when thinning the amount of images that make it to the editing stage. The same functions can already be accessed via keyboard shortcuts in Lightroom, but the button layout on the Loupedeck – navigation keys to one side and rating keys to the other – proves both natural and comfortable, and is of particular benefit when working with a large batch of images.

The Hue, Saturation and Luminosity buttons allow you to alter the desired setting via eight colour selection wheels. From here you can use each tool efficiently, focusing all of your attention on the image itself (aware of the finest of changes). I found the selection wheels much more intuitive than a mouse, making it easier to be creative and achieve the look I was after. The Loupedeck also includes dedicated Undo and Redo buttons, as well as a button for toggling between black and white, and colour, and switching full-screen mode on/off. There's even an export button, so editing large batches of images is both fast and easy.
The Loupedeck's build quality is impressive, especially for the price. The console is light, but well-built, and all of the selection wheels and dials move smoothly. The clean design makes it easy to work with and stylish to have on the shelf. One thing to watch out for is that the rectangular buttons are not particularly sensitive at the edges; you'll need to press them in the middle to guarantee a response.
The Loupedeck is a superb companion to Lightroom. Not only does it help to speed up the editing process, but it also allows you to really focus on some of the subtle changes that are easily missed when editing with a mouse and keyboard. The Loupedeck allows you to become more immersed within the editing process, and I found I enjoyed myself a lot more when using it.

System Requirements:
- Adobe Lightroom 6, Adobe Lightroom Classic CC
- Windows 10, Windows 8.1, Windows 7
- Mac OS 10.13, Mac OS 10.12, Mac OS 10.11, Mac OS 10.10
- Internet connection needed for Loupedeck software download
- USB 2.0 A
About the Author
Amy Moore is Wex Photo Video's Content Marketing Manager. She enjoys numerous types of photography, especially landscapes and meteorological photography. Check out her instagram here!
Related articles