Can this bundle of image-editing apps for Mac really take on Adobe and Nik? Geoff Harris sees how it shapes up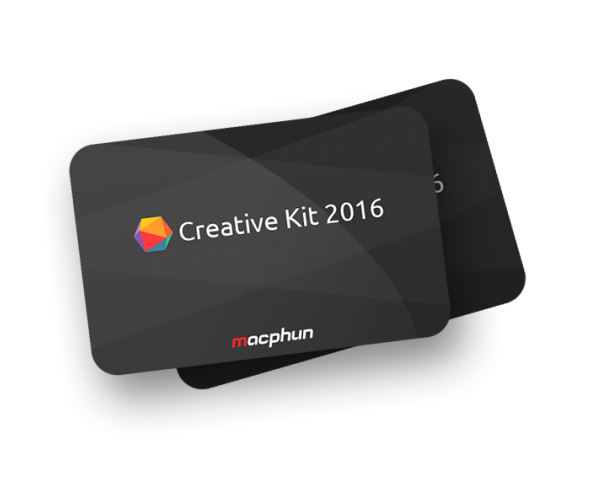 It's turning into a good year for image editing. Not only has Google made its superb Nik collection freely available for download, but MacPhun has gone ahead and combined its well-regarded editing apps into one reasonably priced package, called Creative Kit 2016.
If you're not familiar with the name, MacPhun specialises in photo editing software for the Mac – did you see what they did with the name there? Windows users, alas, will have to look elsewhere, which seems a bit unfair in 2016, but them's the breaks.
MacPhun has released several packages of editing apps, from a Starter's Edition to Pro Kit Premium, but we're going to be looking at Creative Kit (CK) 2016, likely to be the most popular iteration.
CK basically consists of six apps. FX Photo Studio is a general editing tool with the emphasis on special effects; Snapheal enables you to remove unwanted objects in images; Focus is all about recreating focus effects such as background blur or tilt and shift; Noiseless is a noise removal app; Tonality is chiefly designed for black and white conversion; Intensify is a souped-up contrast adjuster for more eye-catching images.
Let's briefly look at each app in the package, before considering whether CK is worth the cash in this age of the keenly priced Adobe Creative Cloud for Photographers and the entirely gratis Nik collection.
FX Photo Studio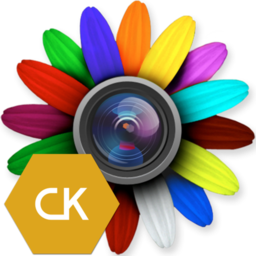 There are two main ways of working with the apps in CK. A wide range of one-click presets are provided for instant tweaks, or you can carefully edit each image individually. Once you apply a preset you can also fine-tune it, which makes for a very intuitive way of working.
At first glance FX Photo Studio looks a bit heavy handed and garish, like many other cheap editing programs and apps out there, but it's worth persevering with. It's best to regard the presets here as a starting point, so don't be put off by the initial results on some of the presets. That said, I can't ever imagine using Blue Lense or Ancona in a million years.
Tonality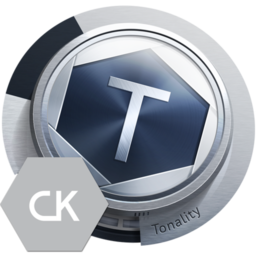 When it comes to mono or duotone conversions, Tonality is pretty good. Again, a first pass of the presets can generate some rather crude results, so careful adjustment is necessary.
I found Crisp to be good general preset, and I could happily ignore many of the others. Crisp is great for bringing out tone and detail, and as with Silver Efex Pro, you can carefully adjust Structure for great results.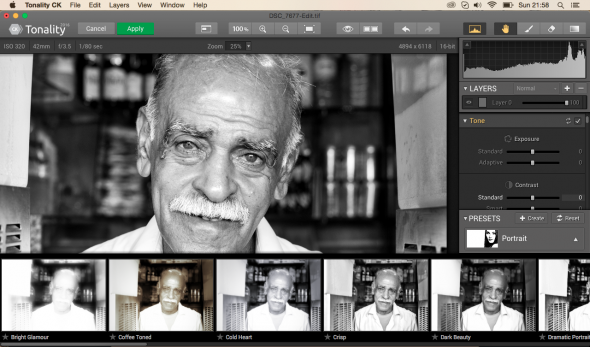 That said, Tonality lacks the intuitive Structure control point system of the Nik software, so Tonality, while very good, isn't quite up to the standard of Nik yet.
Snapheal
Now this is great. While Photoshop has made it a lot easier to remove unwanted objects from images or carry out other healing duties, the Lightroom tools can be exasperating for less experienced users, so Snapheal puts Adobe to shame here.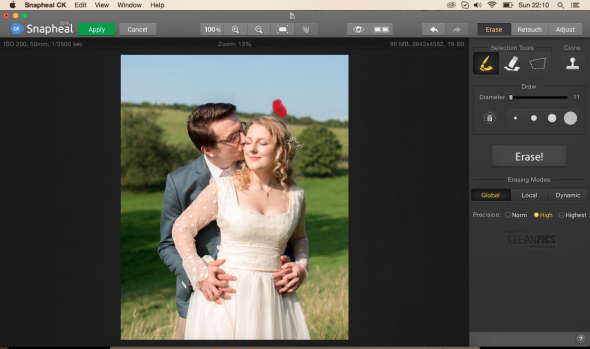 Simply paint or draw around the object you need removed and click once to remove – it's as simple as that, with no silly arrows or sampling involved. For more complex removal jobs you will need to dive deeper into the image with the tools provided, but otherwise, healing is a one click process.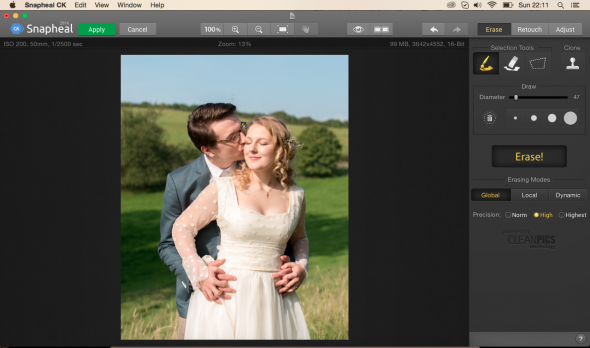 Focus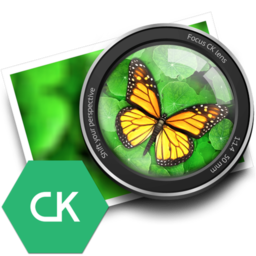 MacPhun has made a brave stab at recreating bokeh (background blur) and other cool focus effects with this tool, but it's a bit like the curate's egg – good in parts.
The background blur/bokeh tools are ok to an extent but never look as convincing as getting it right in camera with a wide aperture or long lens, and you often end up with a synthetic and over-processed look. The Focus tools recall the Radial Filter interface in Lightroom but don't feel as intuitive. If you really do need to reduce the depth of field in an image, Focus is still worth a try, however. The Tilt and Shift tools also try their best, but struggle to recreate the effects of a genuine T & S lens convincingly.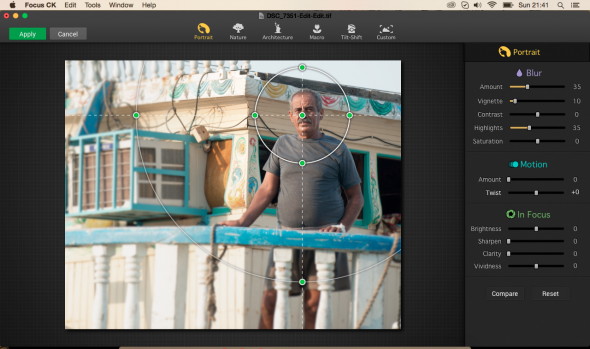 Noiseless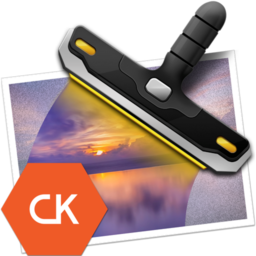 Along with Tonality, this is the best part of the package. It makes noise removal straightforward and intuitive. A nifty split screen function enables you to quickly see the effects of the noise reduction on your image, ensuring you don't go too far with cutting colour noise and end up with that ugly 'waxwork' effect on portraits, for example.
Again, there's a host of options under the Adjust tab to fine-tune the noise-removal and general editing process. While Noiseless is not doing anything particularly different from the noise reduction sliders in Lightroom, it feels much less hit and miss.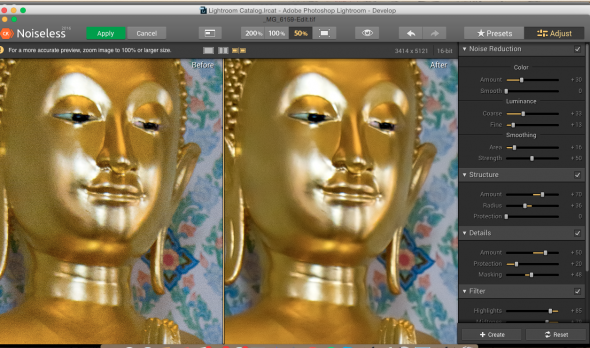 Intensify
In some ways, this feels a bit surplus to requirements as it takes the clarity adjustment found in most image editing programs and adds a lot of presets and bells and whistles. It's also slightly odd that the presets are listed down the right hand side rather than underneath.
As with FX Photo Studio, though, it's worth persevering with. There's a veritable arsenal of presets and tweaks so the chances are at least one will help to enhance an image after some careful adjustment. This is the golden rule of MacPhun – presets are usually a starting point rather than the final destination.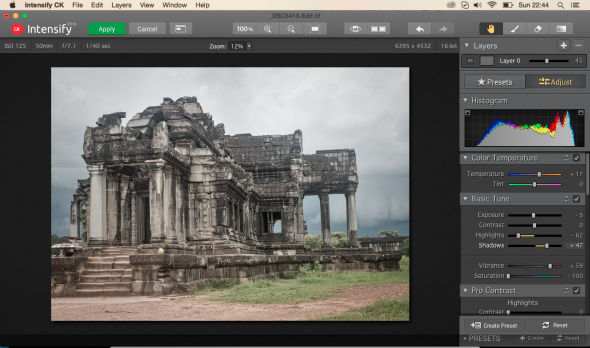 So, should I buy it?
MacPhun must be cursing Google's decision to give the Nik collection away, as this is a very, very close rival. However good MacPhun is – and it's very good in parts – it now has to justify its cost against the Nik freebies. Moreover, Silver Efex Pro remains the gold standard for black and white conversion outside the Adobe ecosystem, and while MacPhun's Tonality comes close, there's no cigar.
That said, there is still a lot here to justify the money. Snapheal and Noiseless are outstanding, and we can be assured that MacPhun will keep updating its tools while it's not clear whether Google will take Nik any further.
To sum up, MacPhun's Creative Kit is generally very impressive, so why not have the best of both worlds – run it alongside the cream of the free Nik collection, notably Silver Efex Pro, and you'll get a wonderfully comprehensive toolbox of Lightroom and Photoshop plug-ins on your Mac.
N.B.: MacPhun can be run as a stand-alone program too and the company has recently extended the scope of the package with some free eBooks, extra presets and other goodies in the XXL package.
£110, macphun.com
About the Author
Geoff is an experienced photography journalist and recently stepped down as editor of Digital Camera, the UK's best-selling photography magazine. He now writes for a range of publications. Geoff is a keen travel and portrait photographer, and a Licentiate of the Royal Photographic Society.
Related articles