Jimmy Cheng investigates a serious black and white plugin for serious photographers. Is it worth a place in his workflow? Find out in his full Tonality Pro review…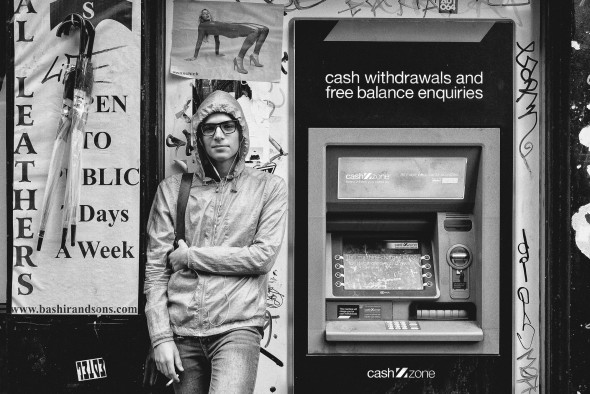 I am a big, big fan of black and white photography, in both digital and traditional film, especially for my street and travel photography work. So it comes as no surprise that I pay extra attention when it comes to digital black and white conversion.
Modern digital black and white photography isn't just about desaturating your colourful original image file – a good black and white photo is a combination of context, texture and tonality. Context is by far most important, as your photograph needs to mean something or tell a story. Texture is what adds that substance to the viewer's enjoyment of the shot, and the tonality is what gives that image the punch it needs to push the subject out from the rest of the stuff within the frame. The latter is, to me, what makes a good photo great!
The lack of colour distraction means that a great mono photo needs the proper 'black' and 'white' to create the separations and to craft the layers of shadows. Therefore, creating an awesome digital mono picture does require skills and patience.
Before the days of plugins and presets, I used to spend lots of time on Photoshop to get something meaningful out of digital black and white photography. It was so much hassle that I often reverted to film and scanned my negatives instead.
These days, I much prefer to use my favourite black and white conversion plugin, Silver Efex Pro, which is available for both PC and Mac. I often refer to it as the gold standard when it comes to black and white conversion. Not only is it simple to use, its built-in film emulation presets allow me to recreate some of my favourite black and white films of all time, like the Ilford HP5 and Kodak T-Max 400.
When Wex asked me to review a brand new black and white converter, I couldn't resist seeing if it would live up to my expectations as a heavy digital black and white user.
Before I start talking about Macphun's Tonality Pro, I should say I've tried many other black and white converter plugins such as Analogue Efex Pro, VSCO film emulation, Perfect B&W from Perfect Photo Suite, DxO film pack and even the built-in black and white presets in Lightroom, and none of them satisfy my needs for my work.
Therefore, Tonality Pro had a lot to prove and to live up to. For the purpose of this review, I will reference Silver Efex Pro as my base.
Getting started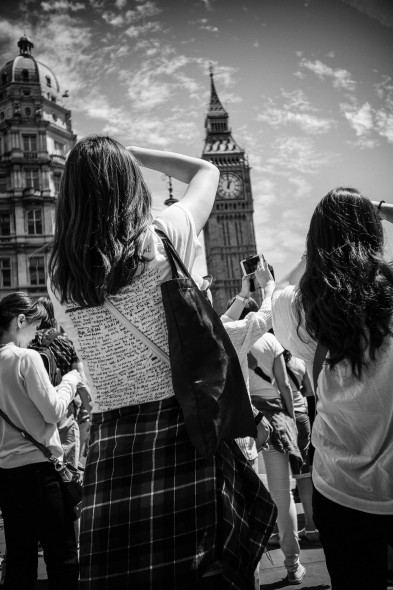 First, installing Tonality Pro on my Mac (running Yosemite) is straightforward. There's no hassle and everything is done within a minute or so. Similar to other plugin software, it automatically detects other photography editors and will install the appropriate plugin for each if it's compatible (namely Photoshop, Aperture and Lightroom). It runs as standalone software too!
My preference for using this kind of converter is to run it as a plugin within Adobe Lightroom CC so it doesn't disrupt my RAW workflow. Starting the software up is as simple as choosing the appropriate drop-down menu and select Tonality Pro.
When Tonality Pro is loaded up, I notice how much the interface looks like a trimmed-down version of the Lightroom development module, with all the essential controls on the right and effect preview (a little like filmstrip on Lightroom) at the bottom. So if you are familiar with the Adobe layout, you will not need much time to re-educate yourself around the new interface.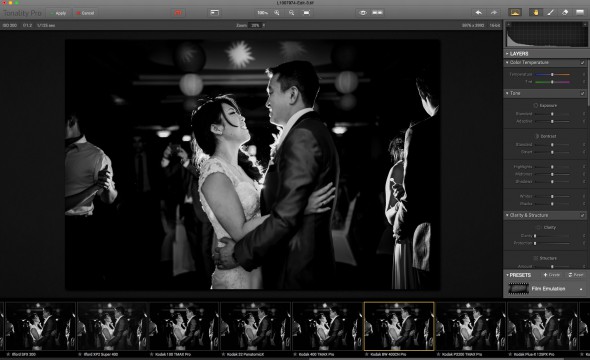 The Tonality Pro interface
In use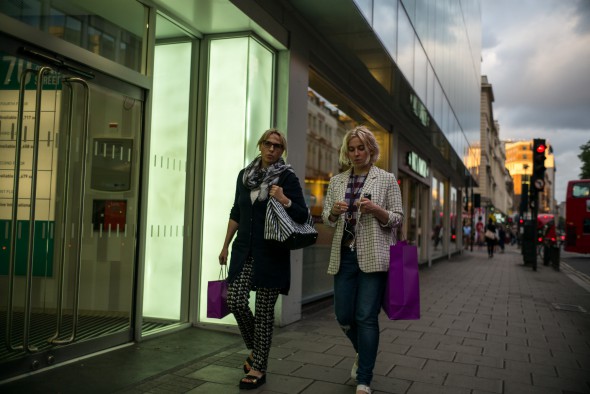 Here's the original colour version of an image I processed for this review. Scroll down to see my results.
Tonality Pro is a very powerful effect applier – the number of parameters the user can adjust is quite amazing. Put simply, it can almost be the mono-version of Adobe Lightroom. So this should help create the perfect black and white image, right?
There are tons of different effects within Tonality Pro's built-in presets, from simple desaturation to HDR and film simulations. The latter is by far the most important to me personally. As a traditionalist when it comes to black and white, I much prefer the looks you can get from film, perhaps because I still shoot film at times. So my opinions here will largely be comparing Tonality Pro's capacity to create a film-looking image to my favourite plugin, Silver Efex Pro.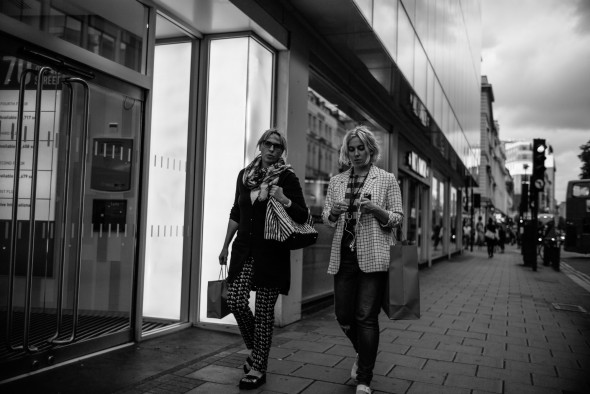 Image loaded into Tonality Pro with no adjustment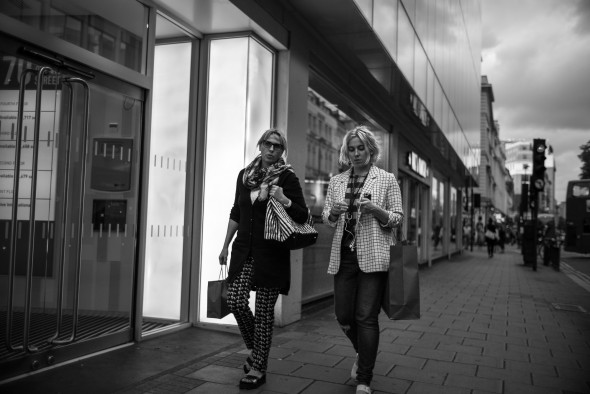 Image processed using Macphun Tonality Pro
At first glance, the images coming from Tonality using its own film simulation presets look pretty impressive, with a good range of tones, highlights and shadows. It does look a little like film. However, I do think the 'darks' are a little too heavy handed, and I often have to tone down the master slider at the effect selection panel at the bottom. Also the grain is a little too fine for my liking, especially for a 35mm format file. Compared to Silver Efex Pro, it's a little too clean. I mentioned about texture earlier and I do love film grain for my street and travel photography. A landscape photographer may disagree, but I think grain gives me that edge on my work for sure. Having said that, you can adjust the grain levels and properties separately within one of its control panels.
There are also delicate functions, like brushes and gradient tools, which are very effective and powerful. The brush in particular is a very precise tool to create that ultimate look. And yet, I found it a little cumbersome. Yes, you may be able to paint-in or paint-out but in order to create a simple dodge and burn, I need to create layers.
Tonality's logic is very similar to that of Lightroom or Photoshop. Layers are stacked up to create the look. So if I want to perfect a film-based effect, including simple dodge and burn, I first need to choose a base film look from the film simulation presets. Then by adding a new layer, I do the dodge, then another layer for burn, and so on. Not only is this time consuming but it also lacks the flexibility of a simple and multiple local adjustments like Lightroom brushes.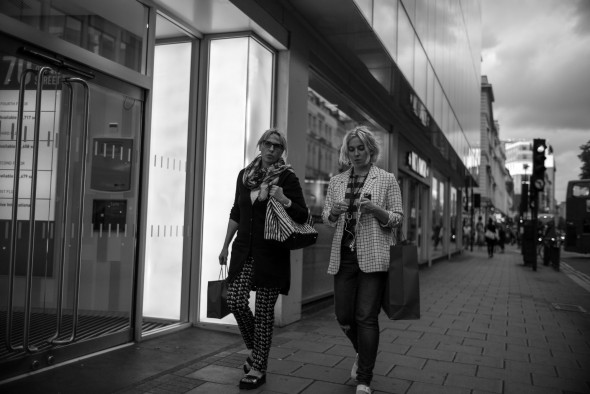 Image loaded into Silver Efex Pro with no adjustment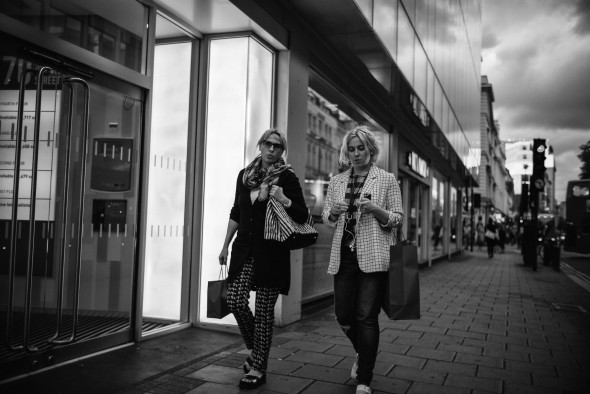 Image fully processed using Silver Efex Pro
Silver Efex Pro on the other hand, has a very unique local adjust 'point' with sliders for the main three elements of black and white: structure, brightness and contrast, together with a slider to control the radius of the effect. This is set on top of the master file and can be turned on or off and even stacked! This is very simple and very direct. I can virtually get my files how I want them within minutes! This is perhaps because Silver Efex Pro was conceived with the black and white darkroom in mind.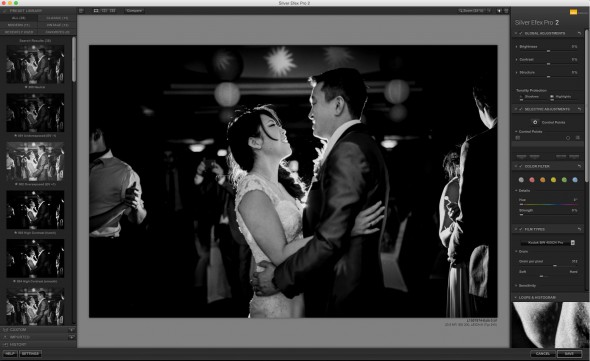 The Silver Efex Pro interface
Having said that, the Adobe-like simple adjustment sliders and layers in Tonality Pro mean you can explore your creativity and stack different effects on top of each other. This combined with blending mode, means there is virtually no limit on end effects. This can be a powerful tool if you want to spend time in doing a sublime monochrome conversion and to create a stunning black and white image in print.
This is probably the downside of such program, at least to me. My normal workflow usually consist of tens or hundreds of photos at once, I need something that can get me there quick and back, yet producing some gorgeous film-like black and white images. I don't usually spend more than a few minutes on each conversion. However, even with the ease of use from Tonality Pro, it takes time to massage a file into exactly what I want. I much prefer the simpler global and local adjustment approach from Silver Efex Pro.
Conclusion
All this of course means that Tonality is a very complex yet powerful monochrome converter, and a demanding one. Of course there are plenty of standard presets included so it should satisfy the majority of the users out there. But for the die-hard black and white professionals, I don't think it's that clear cut, and the decision between Tonality Pro and Silver Efex Pro will depend on your professional photographic needs. Both create beautiful black and white files for sure!
Tonality Pro can be a very powerful black and white image converter. However, the potential amount of work needed to get the perfect result involves substantial time and effort. To me, Tonality Pro is like Adobe's Lightroom, but for black and white image files only. Modern plugins have becoming more and more complicated, and what I and many professionals really want is something that gives us the results we're after in the shortest amount of time.
I'm not suggesting that Tonality Pro fails to meet my expectations. No! It's great software. It's just that it's too similar to Lightroom or Photoshop, only with the black and white restriction. For those who are already in tune with Adobe software, you may also find that Tonality Pro to be a little heavy handed. Yet, I think it's still a great addition for those who wish to spend time to create a black and white masterpiece. A little like for a painter, patience is needed to fully utilise this awesome software. But for a time-conscious professional like me, I don't want the extra editing time on top of my Lightroom/Photoshop workflow.
Pros:
Adobe-like interface, easy to follow
Layer capability means unlimited creative potential
Plenty of controls and adjustments
Lots of presets, from traditional film simulations to funky HDR effects
Gradient and brush tools
Cons:
Effect can be a little heavy handed
Too many controls for a black and white converter
Not the simplest way to do some local adjustments like simple dodge and burns
Can take time to create a very specific effect
Related articles