The Nikon D610 is a minor refresh of an already popular camera, so what has Nikon done to improve that model? Josie Reavely finds out in her Nikon D610 review.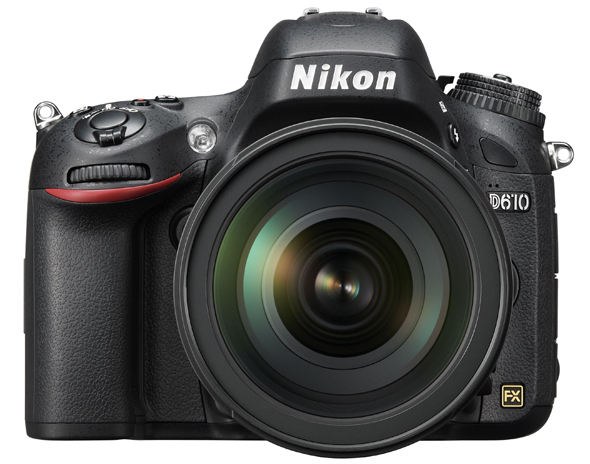 Just over a year after launching the acclaimed 24.3MP D600, Nikon has released its full-frame replacement, the Nikon D610. The result of an unusually quick turnaround in this area of the digital camera market is a subtly enhanced successor, with a new shutter mechanism that's designed to overcome reported issues of dust generated by the D600's shutter. Other changes include a tweaked auto white balance system, a faster maximum frame rate, Quiet Continuous shooting mode and a lower launch price than the D600.
Key features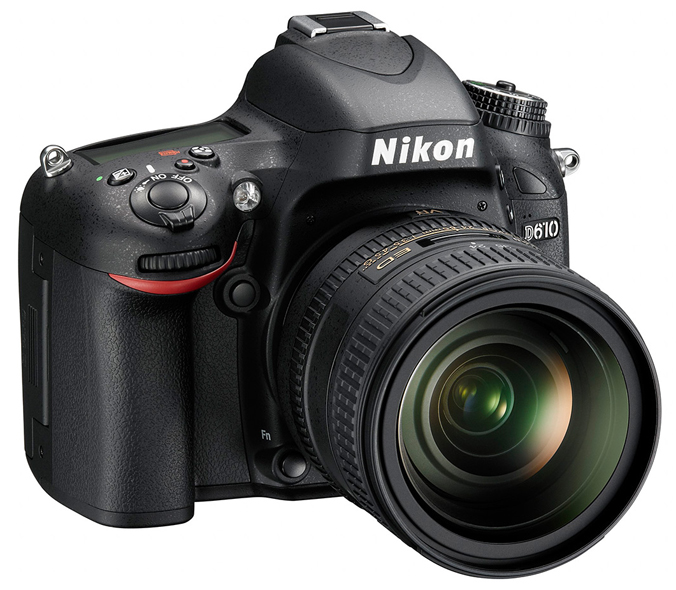 As can be seen from the above list, there are only a handful of differences between the new D610 and its predecessor. Speed fiends will benefit from a slightly faster 6fps continuous shooting speed – compared to the D600's 5.5fps – and there's a new 3fps Quiet Continuous mode that should allow users to capture the action with a greater level of stealth, which may find itself useful for wildlife photography among other things. The updated auto white balance system also sees an improvement in colour accuracy, particularly when it comes to shooting under artificial lighting and when recording skin tones.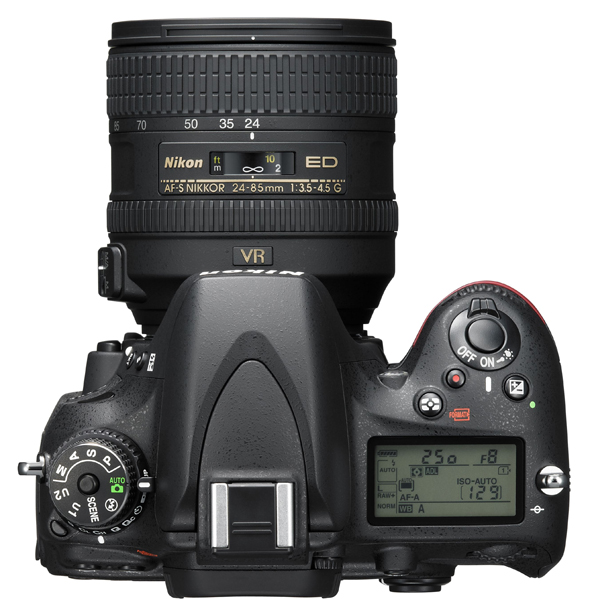 The D600 was a superbly engineered DSLR – something we've come to expect from the company by now – with a robust yet relatively lightweight body and a sensor/processor combination that produced high-quality images. As such, we can see why Nikon may have chosen to carry so many of the older model's features over to the D610's design, while thankfully addressing one of the biggest bugbears that the D600 is now sadly most likely to be associated with: the unfortunate propensity towards collecting dust and/or oil on its sensor. So has this has been remedied by the incorporation of the new shutter mechanism in the D610? Early testing suggesting that the issue is indeed no more.
This aside, the D610's largely inherited feature-set compares favourably to its similarly-priced peers, with its 24.3MP FX-format (full-frame) CMOS sensor promising the same impressive results that we saw from the D600. There's also a 10.5MP cropped option when DX-format lenses are used, while the comprehensive sensitivity range which stretches from ISO 100-6400 (expandable to include ISO 50-25,600) also upholds Nikon's reputation for excellent flexibility in low light.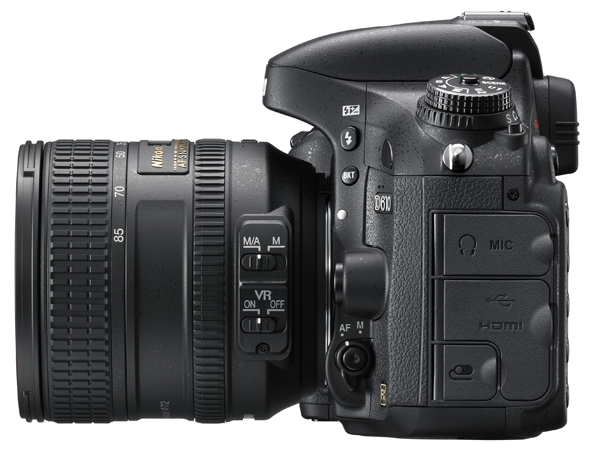 The newcomer's 39-point AF system remains identical to the D600's, with 9 cross-type AF points promising the same level of accuracy, while additional headline features such as built-in wireless flash control and dual memory card slots add further strength to the D610's specifications. The excellent 3.2-inch LCD screen makes a welcome reappearance too, with its 921k-dot resolution ensuring a clean, crisp and detailed display when shooting in either the Live View or Movie mode, as well as when simply reviewing captured images.
Design and handling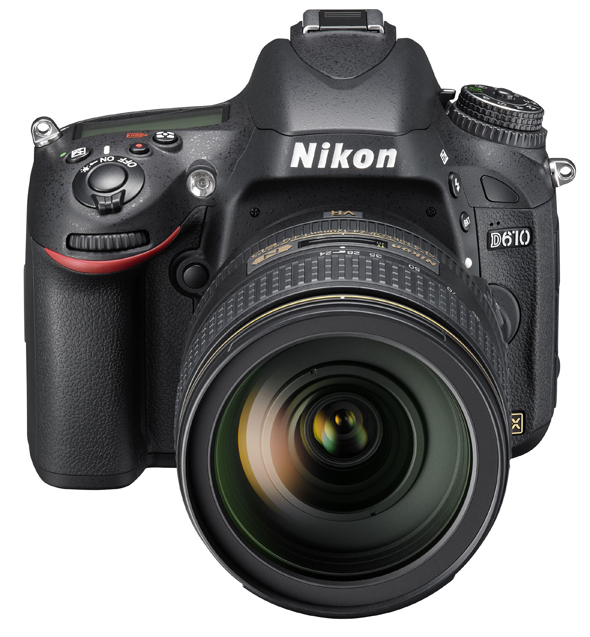 Taking the title of Nikon's lowest-priced FX-format DSLR, the D610 offers enthusiasts the chance to experience the superb image quality that's achievable by going full frame. Although the newcomer clearly differs from its higher-priced 'professional' brethren in some aspects of its feature-set, it's constructed to the same high standard that we've seen across Nikon's DSLR range to date. Built to similar proportions as the D7100, the D610 offers a lighter and more portable full-frame package than its more expensive siblings, which highlights its suitability as a stepping stone for advanced enthusiasts looking to move up from a DX-format DSLR.
Once you've handled a Nikon DSLR you're well-equipped to find your way around them all, with Nikon's familiar set of buttons and dials present here. The camera features a lockable exposure mode dial that's well stocked with an array of automatic, semi-automatic and manual options, as well as a user-friendly set of pre-programmed scene modes and a couple of programmable slots for you to store your favourite/frequently-used combinations of settings.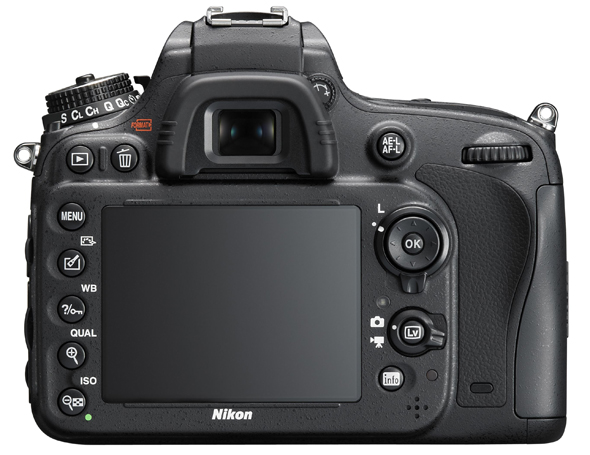 Around the back you'll find a fairly standard set of controls arranged around the large, bright LCD. The lockable, four-way controller provides the means with which to isolate individual AF points, as well as to navigate through on-screen menus and settings, while dual (front and rear) control dials allow for the quick adjustment of key settings via the top panel LCD. The camera's Live View mode is accessed via a dedicated button on its back plate, with a quick flick of its surrounding switch enabling fast transition between stills and video.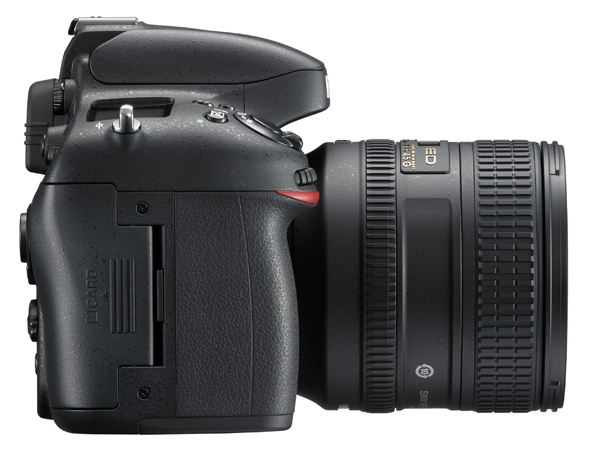 Also present is the same bright viewfinder we enjoyed on the D600, which provides a crisp and clear 100% (approx.) view of the scene, as well as information about your currently-selected AF point and other settings. The camera as a whole feels well-balanced and reassuringly solid in the hand, with its relatively compact form factor and ergonomically-shaped, rubberised grip allowing for comfortable handling.
Performance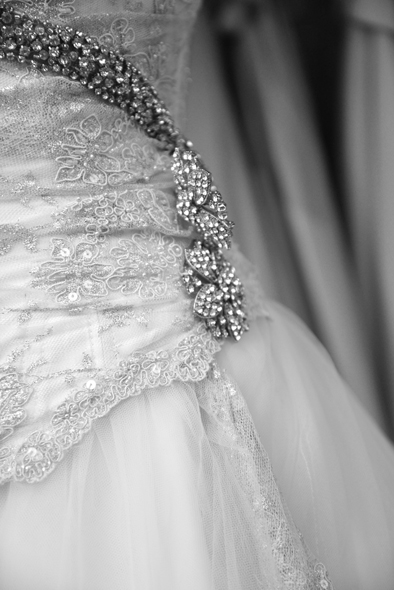 Thanks to its manageable size and well-thought out control layout, the D610 handles like a dream. Great ergonomics combine with high-end features like comprehensive weather-sealing to produce a camera body that's every bit as tough as it is user-friendly. In use, the D610 starts up instantly and the superb AF system is fast to find a positive lock under a variety of lighting conditions, with the built-in AF-assist lamp (which can be disabled if preferred) keeping AF acquisition slick in darker environments.
The D610's new shutter mechanism proves its worth in a number of ways, with one noticeable trait being that it operates more quietly than those in other Nikon DSLRs. This can be magnified further by switching to the new Quiet shutter-release mode which enables users to remain discreet when photographing in sound-sensitive environments. This is achieved by raising the mirror more slowly than usual, recording the image and then holding the mirror up until the user releases the shutter-release button, rather than the whole sequence of events happening in one swift movement. This is accompanied by a separate Qc mode, which lets you shoot continuously (and quietly) at a rate of 3fps, for as long as your finger holds the shutter button down.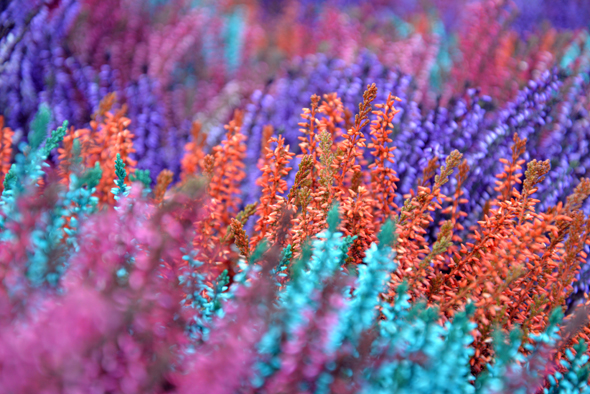 The D610's big, bright viewfinder is a noteworthy feature that DX-format DSLR upgraders will certainly notice. With its 100% frame coverage, the viewfinder is a joy to use, akin to the one seen on the pricier D800. The menu system for the D610 is much the same as that of any other Nikon DSLR, with all of your options split up into colour-coded tabs for easier navigation. The array of dedicated controls and user-programmable options on the camera body keep you from having to dip into the main menu system very often, although doing so reveals further customisable options and settings that provide an extensive level of control over the way in which the camera can be operated.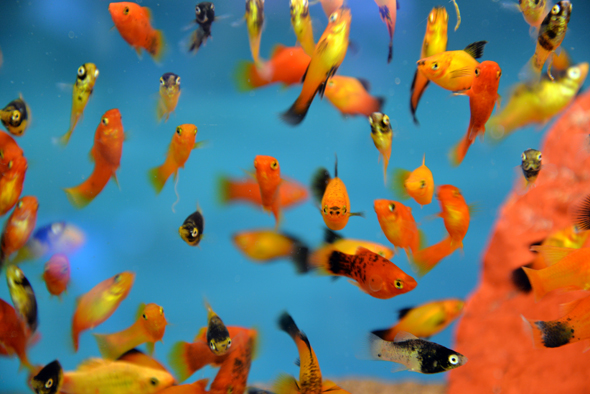 Another handy feature worth mentioning is the Auto option available in the Minimum Shutter Speed sub-menu. This option enables the camera to automatically set the minimum shutter speed according to the lens that you have attached to it at the time, thereby increasing your chances of obtaining shake-free shots when working under dimmer lighting conditions. So, if you attach a 50mm lens, for example, the D610 will prevent the shutter speed from dropping below 1/50sec point by default, although users with a steady hand, or relying on a lens's VR system, can customise the Auto setting to allow for a little extra leeway.
Another tool in combatting camera shake is also present. Exposure Delay, which is borrowed from the top-of-the-range full-frame Nikon DSLRs, slows the operation of the shutter mechanism, pausing between stages during the process to mimic the effect of using mirror lock-up with a cable release – a useful addition for avid low-light shooters.
Image Quality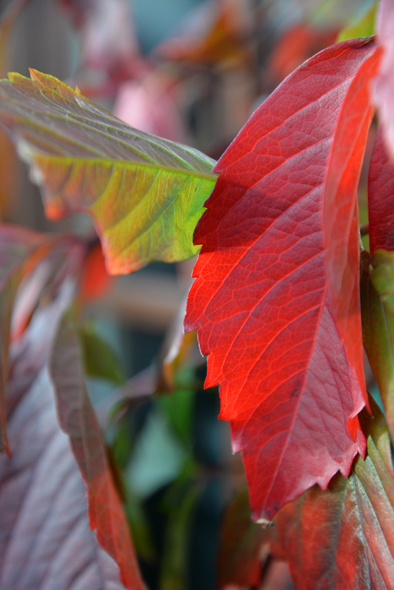 Sporting the same sensor as its predecessor, the D610 – unsurprisingly – delivers the same superb image quality, with comparable colour accuracy, depth and dynamic range to that produced by the pro-level D800. Skin tones are very natural in portraits, including those taken under artificial lighting. Outdoors, colours are equally accurate, with enough saturation to imbue JPEGs taken straight from the camera with some punch, without them looking overcooked.
Raw files are your best bet if you want to make the most of the sensor's true capabilities; processing the large 14-bit images reveals a wealth of detail hidden in scenes of extreme contrast, giving users the flexibility of opening up shadow and highlight areas further.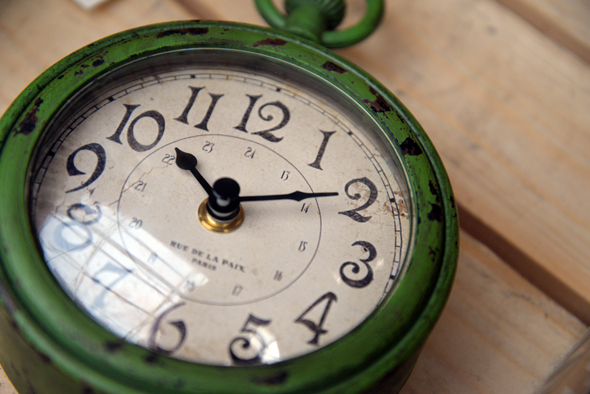 Low-light performance is also akin to that of the D800, with very well controlled noise throughout the entirety of the D610's native sensitivity range. Our tests also showed that an impressive level of detail is retained even at the top end of the expanded ISO range, in spite of the more visible noise. Overall, we'd go so far as to say the D610 gives the D800 a run for its money here.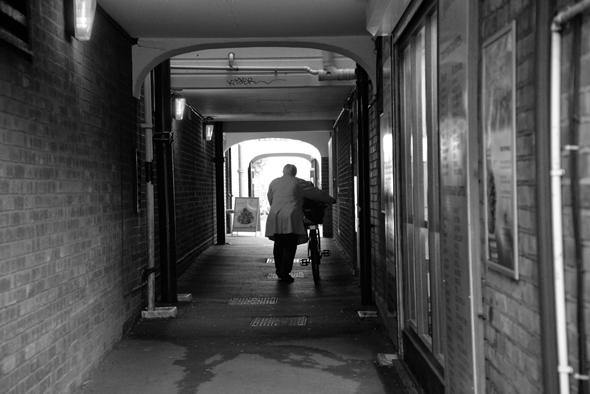 We tested the D610 with the 24-85mm f3.5-4.5 AF-S G ED VR kit lens that comes with the camera, although trying it out with alternative Nikkor lenses allowed us to gain a better understanding of the camera's capabilities. The D610's FX sensor proved itself capable of delivering a high level of detail when used with a range of pro and entry-level lenses of various focal lengths, with images showing plenty of sharpness and clarity across the board. While it's likely that you'll eventually want to invest in some top-of-the-range glass to really maximise the performance of the D610's sensor, it's still very possible to achieve excellent results with lenses that aren't specifically aimed at the professional user.
Not forgetting videographers, the D610 benefits from an excellent movie recording system that can generate 1080p movies at 30fps and 720p files at 60fps, with other options also available. There's a built-in (mono) microphone for sound recording and you attach an external mic for higher quality stereo sound. An added bonus is the camera's ability to output uncompressed video via HDMI, making it a particularly appealing choice for budding DSLR movie enthusiasts. It's worth noting that the camera provides plenty of scope for manual control over settings while filming too.
Verdict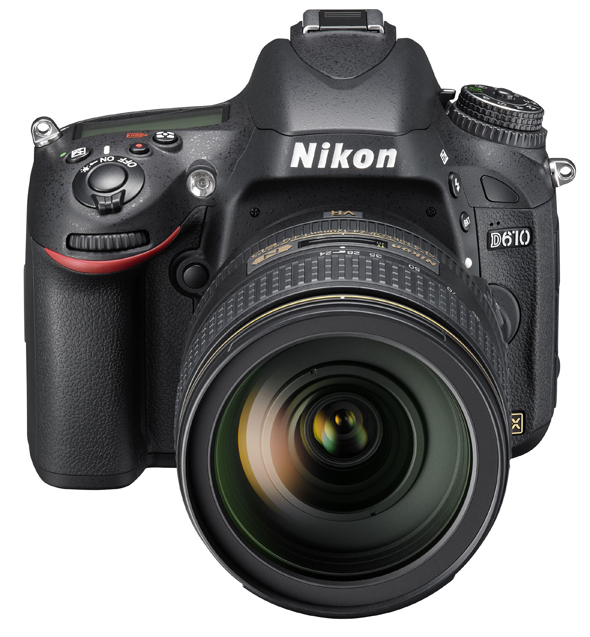 In spite of the aforementioned issues experienced by some users, the D600 was – and still is – a very, very good camera. As such, the fact that the D610 inherits many of its best qualities (and loses it's less favourable ones) makes the newcomer a much stronger proposition for the DX-format upgrader or professsional looking for a secondary camera. Dare we say it: it's the camera that the D600 should have been.
While current D600 owners may not be falling over themselves to invest in Nikon's replacement model (aside from those bugged by the sensor), the D610 represents a tempting prospect for those looking for a user-friendly, full-frame camera. Comparisons to its predecessor aside, the new D610's feature-set makes it a strong competitor for its main rival – the Canon EOS 6D – and has enough clout to make it an appealing backup camera for professionals that currently possess one of Nikon's higher-end FX format cameras.
Indeed, the fact that it's at a much lower price-point than the D800 while offering comparable image quality means that the D610 may prove to be the more desirable camera of the two, particularly if it leaves you with enough cash in your budget to pair it with a fine lens. Its smaller size, user-friendly handling and all-encompassing range of exposure modes broadens the D610's appeal further, making it a DSLR that thoroughly deserves the praise it will no doubt receive from those making their first foray into the world of full-frame photography.
Pros:
Excellent image quality
Well-controlled noise at high ISOs
Natural colours
Robust AF system
Great handling
Attractive price point
Cons:
Not enough features to make it an upgrade model for D600 users
Further potential to add features such as GPS and Wi-Fi
Nikon D610 key Specifications:
Sensor: Full frame (35.9 x 24mm) CMOS, 24.3MP
ISO: 100-6400 (expandable to ISO 50 and 25,600 equivalents)
Processor: EXPEED 3
Video: 1920 x 1080 (30, 25, 24 fps), 1280 x 720 (60, 50, 30, 25 fps)
Autofocus: Nikon Multi-CAM 4800, 39 points (including 9 cross type)
Metering system: 2,016-pixel RGB sensor
Flash: Yes, GN12m @ ISO 100
Viewfinder: Pentaprism, approx 100% fielf of view
Display: 3.2in TFT LCD, 921,000-dots
Burst mode: Yes, Approx. 1 to 5 fps (CL), approx. 6 fps (CH) or 3 fps (QC)
Storgae: SD/SDHC/SDXC x 2 slots
Weight: 850g (including battery)
Dimensions: 141 x 113 x 82 mm
About the Author
Josie Reavely is a Hampshire-based technical journalist. You can view more of Josie's work on her website.
Order the Nikon D610 before the 31st December 2013 and you'll go in our draw to win the Nikon Lens of your dreams! Click here for details.
Related articles