The Nikon D7500 places many of the D500's most attractive features into a more affordable package. But how does it compare to the D7200? Matt Higgs finds out...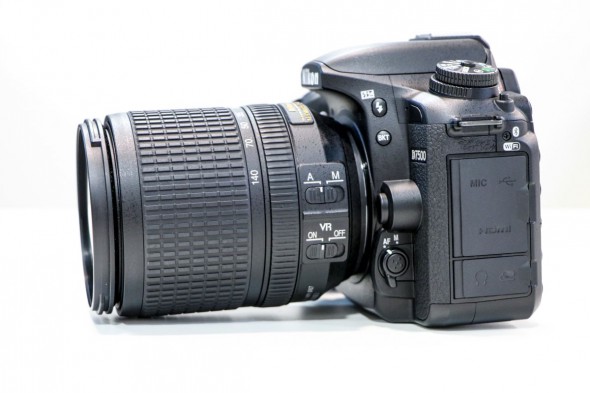 Key features:
Sensor: 20.9 MP DX (APS-C) format CMOS
Shutter type: Electronically-controlled vertical-travel focal-plane mechanical shutter; electronic front-curtain shutter available in mirror up release mode.
Shutter speed: 1/8000 to 30s and bulb mode
ISO range: 100 to 51200, expandable to ISO 1640000 equivalent
Frame advance rate: 8fps
Continuous shooting buffer: 100 JPEGS or 50 Uncompressed 14-bit RAWs before slowing
Metering: Matrix: 3D colour matrix metering III
Autofocus: Nikon Advanced Multi-CAM 3500 II autofocus sensor module with TTL phase detection, 51 focus points including 15 cross-type sensors (f/8 supported by 1 sensor)
AF detection range: -3 to +19 EV
AF area modes: Single-point AF, 9-, 21-, or 51-point dynamic-area AF, 3D-tracking, group-area AF, auto-area AF
Video: 3840 x 2160 (4K UHD): 30p, 1920 x 1080 (Full HD) 60p
Inputs: Microphone, headphone, Type C HDMI, Hi-Speed USB, with Micro-B connector
Rear display: 8 cm diagonal; tilting TFT touch-sensitive LCD with 170° viewing angle
Viewfinder: Eye-level pentaprism with 0.94x magnification and 100% frame coverage
SD card slot: SD, SDHC (UHS-I compliant), SDXC (UHS-1 Compliant)
Connectivity: Wi-Fi and Bluetooth
Dimensions: 135.5 x 104 x 72.5mm
Weight: 720g with battery and memory card, body-only 640g
Nikon has announced a new enthusiast-aimed DSLR, the D7500, slotting between the hugely popular D500 launched at last year's CES and 2015's D7200.
Offering an attractive set of features for photographers looking to push their work further than the brand's entry-level models allow, the D7500 is a highly competitive crop-sensor camera that's sure to hold wide appeal, particularly with users who are just starting to specialise in wildlife or sports.
Is it worth the premium price over the D7200 though? We take a look at the main differences between the two devices below…
1. New sensor and processor
The D7500 is built around the well-respected 20.9MP DX-format CMOS sensor previously found in the more expensive D500, and the Expeed 5 processing engine that's also used by Nikon's flagship full-frame D5.
While this combination means a slight reduction in image resolution compared to the D7200's 24.72MP chip, many users will be more than willing to overlook that in return for being able to produce notably cleaner images at high ISOs.
Reflecting this is a wider available ISO range, which now stretches natively from 100-51,200 and expands to a huge maximum level of 1,640,000.
2. New autofocus options
Like the D7200, the D7500's phase-detection AF system features 51 points, of which 15 are the extra-accurate cross-type points, and operates down to -3EV. However, it also incorporates the effective Group-area AF mode found on the D500, a setting that can be highly useful for tracking fast subjects. This is another reason that wildlife and sports shooters may want to consider this model.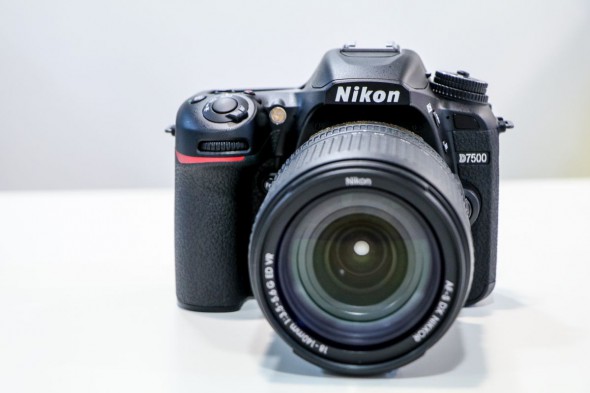 3. Faster burst shooting speed and improved buffer
With a top continuous shooting speed of 8fps, the D7500 sits comfortably between the D7200 and D500, which offer 6fps and 10fps respectfully. This frame rate should be fast enough to keep up with quickly unfolding moments of action, and thanks to a pleasingly large buffer capacity, the D7500 will allow the recording of 50 RAW files or 100 JPEGs in succession before slowing down.
4. 4K video recording added
Let's face it, 4K recording is now becoming an industry standard for any new camera launch, and Nikon has made sure to include it in the feature-set of the D7500. While the D7200 captured Full HD footage (1080p) at 60fps, this new device can also produce high-quality UHD 4K files at 30fps continuously recording for up to 30 minutes. Both devices offer headphone and external microphone inputs for audio monitoring and improved recording.
5. Rear display now articulated and touch sensitive
Touch and tilt displays are one of those aspects of camera design that are easy to overlook until you start using them. The D7500 has a new slimline rear monitor that can be pulled out from the body and titled vertically, similar to the D500's. This enables far more comfortable operation at low and high shooting angles than a fixed display.
Focus point selection, shutter release, image playback and full menu navigation can now be controlled via touch on the monitor, allowing for faster and more intuitive control of the device.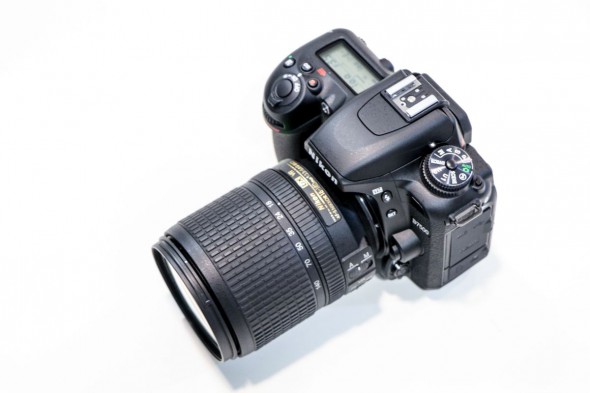 6. Full SnapBridge compatibility
While the D7200 is fitted with Wi-Fi, enabling remote shooting control and wireless file transfer, the D7500 also touts Bluetooth Low Energy (BLE) for an always-connected link with a smart device via Nikon's SnapBridge application.
This function allows images to be automatically transferred as they are taken, ready for upload to social media acounts as soon as you're done shooting.
7. Improved build quality
More akin to the D500 in terms of its sturdy build quality than the D7200, despite its similar button layout, the carbon-fibre-enforced D7500 has weather sealing and a deep grip with a new texture finish. Weighing in at 640g (body only), it's also 35g lighter than its crop-sensor sibling.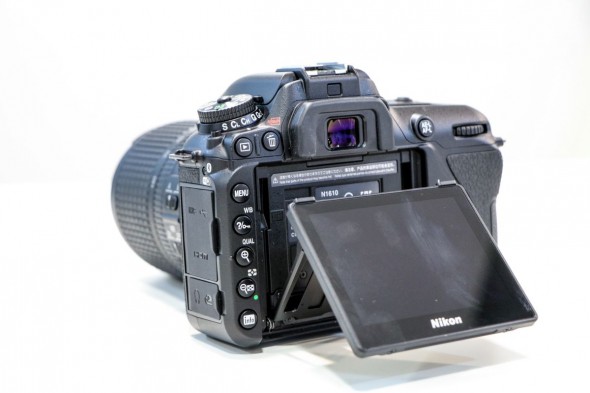 8. Just one SD card slot
Unlike the D500 which featured 1SD and 1XQD card slot, and the D7200 which touted dual SD card slots, the D7500 takes only a single SD. Nikon suggest that with the speed of modern cards this should rarely be an issue for users, but the inability to back up files on the fly is still likely to concern a section of prospective users.
Verdict
Taking many of the D500's most eye-catching features and placing them into a more affordable package, the D7500 will walk a perfect line between price and functionality for many enthusiast shooters. This camera is far more than a tweaked iteration of the D7200, with major overhauls having been made to all of its core components and specifications.
For landscape and portrait stills shooters there might not be a great deal to tempt, but for anyone with an interest in video, wildlife, sports or low-light subjects, the premium over its sibling will be well worth it.