In the spring of 2012, Nikon rocked the camera world with its D800. The prospect of the camera's class-leading 36.3-million-pixel full frame CMOS sensor had landscape and studio photographers in particular licking their lips. With an RRP of £2,600 and a street price now under £2,000, the D800 is good value for professionals and attainable for enthusiasts with a bit of cash. It's a camera that appeals to many image makers.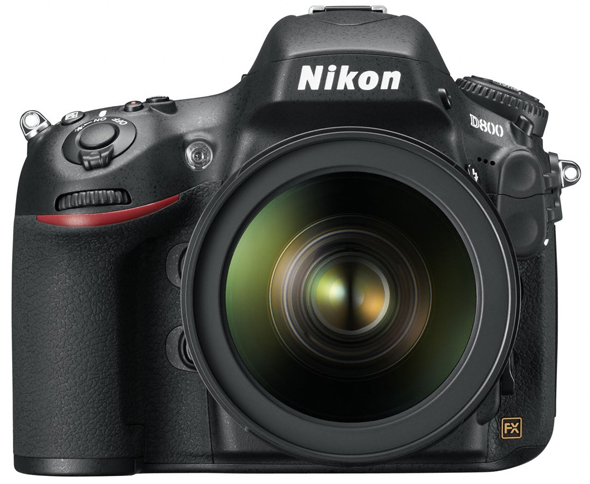 At launch, the Nikon D800 was only the company's second 'enthusiast-level' full-frame (FX) DSLR, some three and a half years after the D700. In many respects the cameras are worlds apart, given the long gap between them and how technology has moved forward in this time. The D800 sits above the more recently announced Nikon D600 and below the Nikon D3X and Nikon D4 in the company's full-frame DSLR product range. Surely the days of the professional-level D3X are limited, given the higher resolution of the D800 which is half the price.
Nikon's 'enthusiast-level' terminology primarily indicates a smaller form factor than 'professional-level' models like the Nikon D4. During this test I comfortably lugged the D800 (and D800E), two lenses, tripod and filters over hills and around lakes all day - its a relatively lightweight camera. Make no mistake though, such a high resolution suggests anything but 'enthusiast' when it comes to image quality.
Despite its price tag and size, the Nikon D800 boasts many of the same features as the more expensive D4, such as its LCD screen and video capture, as well as its metering and AF sensors (both of which are among the best systems available). The D800's standout feature, however, is undoubtedly its 36.3-million-pixel FX CMOS sensor, a resolution still unmatched in this format today. For this test, the Lake District provided the perfect setting for me to take the camera through its paces.
Key features
The D800's class leading 36.3-million-pixel resolution surpasses all other full-frame DSLRs, including Nikon's 12.3-million-pixel D700 and 24.3-million-pixel D3X and D600. Full resolution files are massive at 7360x4912 pixels, enabling A2-size prints without upscaling when using a print resolution of 300ppi. Crisp prints are still possible at 200ppi, where the D800 is capable of A1-size prints. In short, the D800 can comfortably produce gallery size work - a first for this format.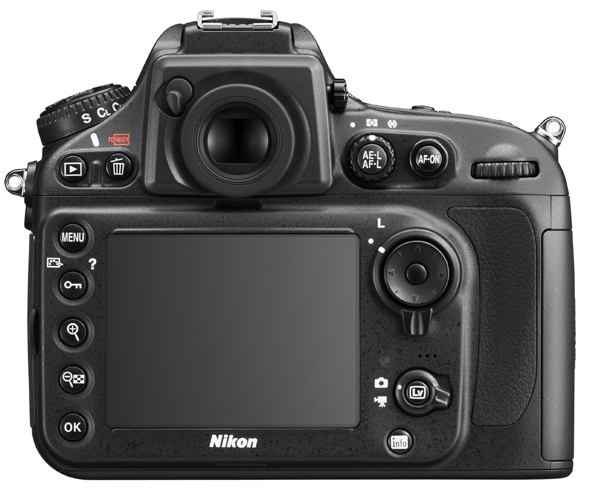 A single 14-bit raw file is 76.5MB, while a TIFF file is approximately 205MB, so memory cards can fill up very quickly when out and about with the camera. There are several options for those that still want to shoot in raw format but without filling up memory cards and hard drives so quickly, such as changing the image size to 'Medium' which gives 20.3-million-pixel files - much closer to the 24-million-pixels of other full-frame DSLRs. During this test I often opted for the medium image size when I knew that I would take numerous images in quick succession, such as a high speed continuous burst. Other formats and aspect ratios are available too, including 5:4 (30.2MP), 1.2x format (25.1MP) and 1.5x DX format (15.4MP).
All full-frame Nikon models offer a DX crop mode, which provides a 1.5x focal length magnification, but at a reduced resolution. With such large full resolution files, the DX crop mode of the D800 is a genuinely useful feature (providing 15.4MP files). The DX format Nikon D7000 has 16.3MP, which means the pixel dimensions of the D800 are very similar and therefore its performance in low-light is just as impressive - more on this later.
There are further benefits to using the DX crop mode. The continuous high-speed shooting rate is increased from 4fps to 5fps (and up to 6fps when using the loaded MB-D12 battery pack). Also, the 51-point phase detection AF array covers virtually the entire DX crop frame, which reduces the number of times one needs to focus and recompose for subjects that are not central in the frame. I have written more about AF in the Performance section of the review.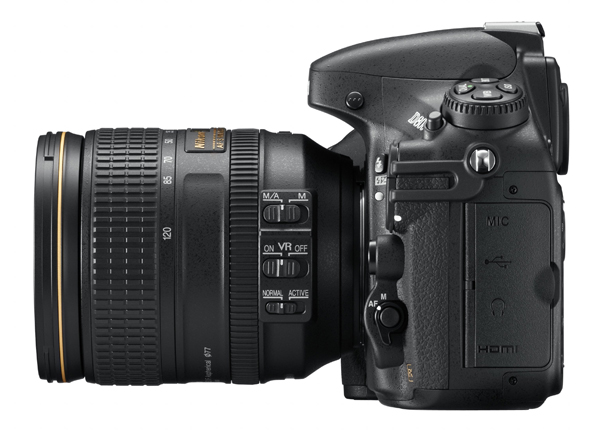 Clearly a necessary area of improvement from previous Nikon DSLRs is video recording. While the D700 does not feature video recording at all, the D800 offers full HD 1080p recording at 24, 25 or 30fps, with (a somewhat sluggish) full-time contrast detection AF. There is an HDMI output for uncompressed live view, a 3.5mm headphone jack and external microphone jack. Sound levels can be monitored and there are 20 adjustment levels for an external mic; a year after its release, it's clear from D800 owners that the camera is being well used for videos as well as photographs.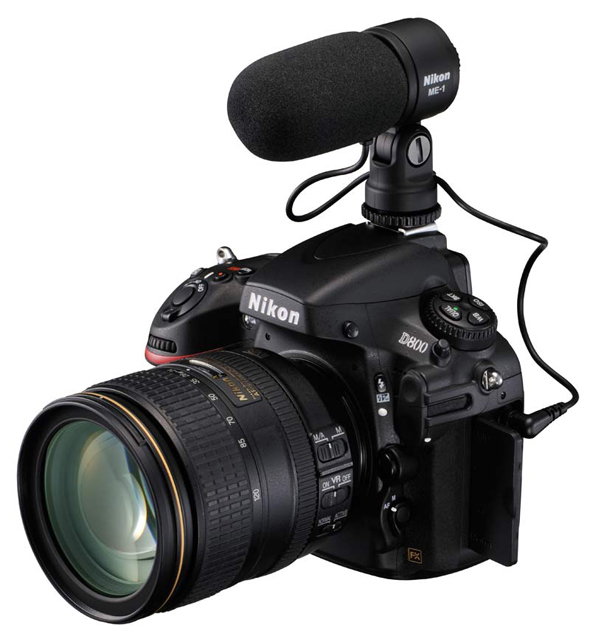 There are several colour modes ('Picture Controls') to choose from, including monochrome with filters. When using JPEG format, a HDR mode is available, with manual control over the smoothing and the 'exposure differential' up to 3EV. Another option for making detail in shadow and highlight areas more obvious is Active D Lighting. Again, there is manual control over the strength of the effect. It should be pointed out though that Active D-lighting does not extend the dynamic range like HDR, it merely makes detail that already exists more obvious.
I found little need to shoot in anything other than the standard colour mode as there are a host of edits that can be made in-camera through the Retouch menu. Of the many edits possible, key ones include raw processing with options for exposure compensation, white balance and colour mode, as well as filter effects, distortion control, straightening and even edits to video files. Once images are loaded to a computer, there is no auto-orientation applied to portrait-format images, which is very frustrating. All in all though, the D800 offers a comprehensive feature set.
Design and handling
At 1,000g including battery and card, the D800 is around 10% lighter than the D700, although the cameras are very similar in size. With a standard zoom or short prime lens attached, the D800 is a comfortable load to carry. Until the D600 was released, the D800 was the lightest full-frame DSLR from Nikon. Those upgrading from an APS-C camera will be right at home with the size and weight of the D800, but may be a little intimidated by the number of external controls.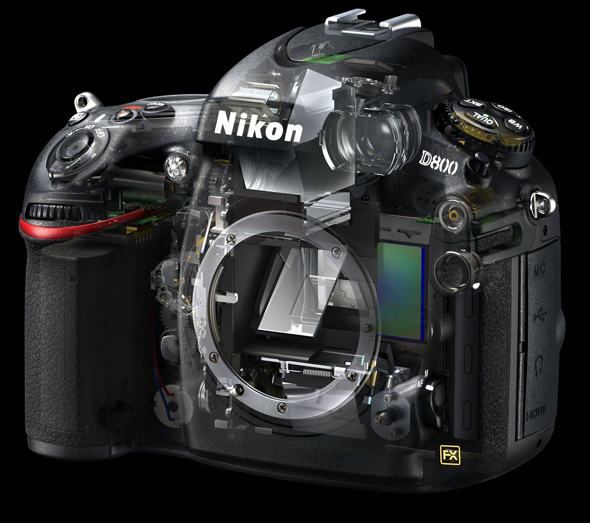 The D800 has a weather-resistant magnesium alloy body, which proved reliable during days out in wind, rain and sun in the Lake District. On once occasion however, I did experience some condensation build up in the Nikkor 24-70mm f/2.8 G AF-S ED lens, when the lens was exposed to cool temperatures and moderate wind and rain.
In the specification are some impressive stats, including a start up time of 0.12 secs and shutter lag of 0.042 secs, which on testing I have no reason to doubt. The D800 is ready to shoot virtually immediately - or at least as fast as the hand can press the shutter!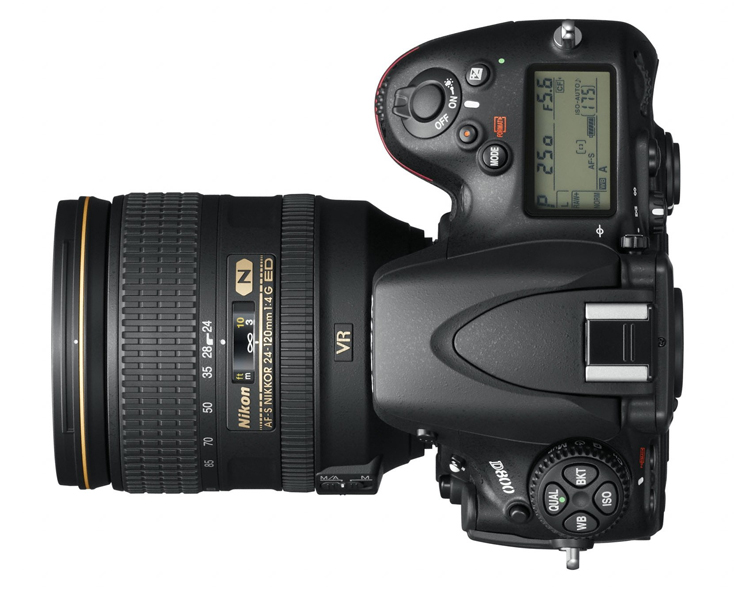 Nikon has made some slight tweaks to the build of the D800, which go a long way in improving the handling of the camera, especially over longer periods. The textured grip provides a comfortable hold, while the shutter-release button is on a greater incline and has a flatter design (than the D700), making a press of the button lighter and easier work.
With dual memory card slots, images can be recorded on to SD or CF memory cards, with manual control over the function of each card slot. For example, one card can be set to record still images and the other video files. Files on memory card can be transferred directly using the high-speed USB 3.0 port, which is backwards compatible to USB 2.0.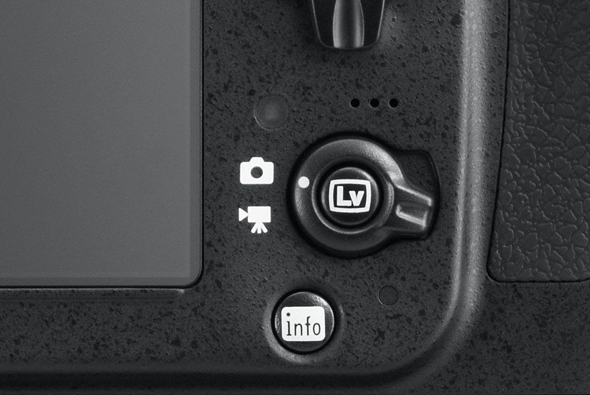 A live view button on the rear of the camera has a switch for video and still image recording. Using live view, one can magnify the display up to 23x, which is especially handy for checking that focusing is spot on. This brings me on to a critical point in operating the D800. Given its high resolution, errors in focusing and any camera shake are all the more obvious, when viewing images at 100%. Handheld, I would not use a shutter speed slower than 1/125sec at any focal length, even erring more towards 1/500sec.
In the early part of the test I had several shallow portraits taken with the Nikkor 50mm f/1.4G AF-S lens that appeared to be back-focused from the subject - meaning the ears and back of head rather than the eyes were in focus. However, the issue of back focusing was quickly resolved using AF fine tune in-camera, which is a procedure that is well worth taking for each lens used with the body.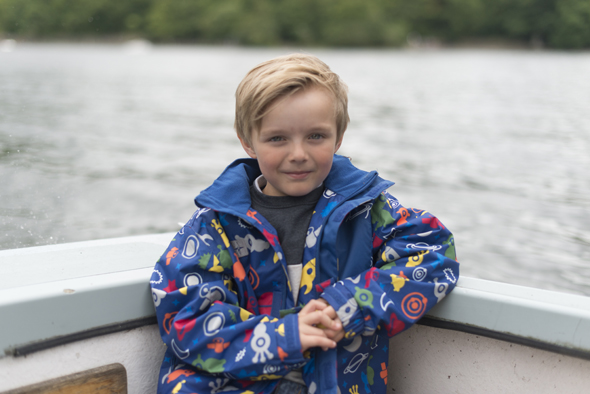 Focus magnification is a useful and often necessary tool, as is a means of remotely firing the camera to reduce camera shake - even when mounted to a tripod. Many other camera systems allow mirror-lock (mirror slap can cause minor camera shake) and self-timer simultaneously, but not so here. Instead, unless one is using a remote trigger, shooting in live view (where the mirror is locked) and self-timer is the best option for sharp shots.
With these operational factors in mind, I found myself using live view on the rear LCD screen more often than normal for a DSLR. This is not a reflection on the lovely and bright optical viewfinder, which has a 100% field of view and 0.7x magnification. Fortunately, the LCD screen is excellent too. At 3.2in it is slightly larger than what is a standard 3.0in display. A neat new feature is the ambient light sensor, which can automatically adjust the brightness, contrast and saturation of the LCD display according on the ambient light around the camera. The screen is usable even in bright light.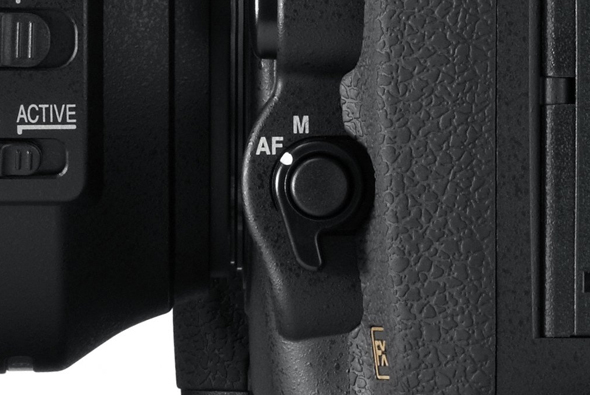 There is an AF mode switch on the AF/ MF button to the side of the lens mount. Hold in the button and the AF modes can be selected. Single or continuous modes are selected using the front dial while the rear dial goes through the 3D colour tracking, single, 9, 21 and 51-point AF options. All these modes are indicated on the viewfinder's electronic overlay. The overlay is also used to indicate the DX crop mode frame area. Other useful displays available include a dual-axis virtual horizon.
Performance
Like the Nikon D4, the D800 uses an EXPEED 3 processing engine to process images and also for its noise reduction. Image files are so much larger than those in the D4 though, so shooting rates are more limited. It's easy to play down the shooting rates of the D800 - a modest 4fps in FX and 5fps in DX respectively - but this is not a camera designed with action photography in mind. That said, when using a UDMA 7 CF card, the camera is able to capture 19 raw FX format images and 100 JPEGs, while in DX format it can record up to 35 raw images and 100 JPEGs, which is respectable. The buffer does, however, take a little time to clear raw images, during which time full control of the camera is not possible.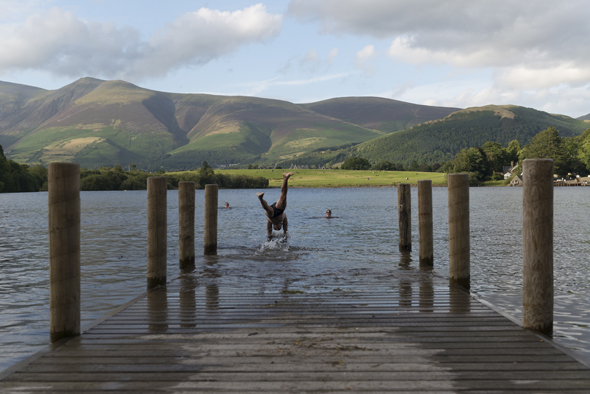 Using a multi-CAM3500FX AF sensor and 51-AF point system, the performance of phase detection AF is, in one word, excellent. In good light focusing is virtually instant - so quick one has to double check the camera has performed a focus - but it's in low light that the D800 is particularly impressive. Nikon is keen to highlight focus operation down to -2EV (under moonlight), which I was keen to test. While focusing is not quite as quick as in good light, the hit ratio of the D800 is impressive and its speed quick, where other systems would fail altogether. In live view however, focusing is a different matter because contrast detection AF is employed, which is significantly slower in any lighting conditions. In Live View the D800 is not as effective as some CSCs, for example the latest from Panasonic and Olympus.
Nikon D800E - how does it compare?

Alongside the D800, Nikon launched the D800E. It's an identical camera, except that the effect of its anti-aliasing filter, also known as low-pass filter, has been 'cancelled'. Subsequently, we have seen a number of cameras without anti-aliasing filters, and the benefits as well as downsides are clear. Before comparing the cameras the first thing to note is that the D800E is considered by the company a more niche bit of kit, which means it is produced in lesser numbers and is £300 more expensive. Landscape photographers and those that want the up most detail from the sensor are the clear target audience for the D800E.
Most camera sensors, including those in Nikon DSLRs, have a colour filter array over the sensor that is arranged in a uniform 'Bayer-pattern'. Without explaining the science in too great detail, the Bayer-pattern can struggle to record certain details without unwanted moiré patterning occurring - details like fabric in clothing or the feathers of a bird. An anti-aliasing filter deals with the issue by blurring detail at the pixel level. So, with its anti-aliasing filter the D800 does not struggle with moiré patterning as much as the D800E, however its detail should not be quite as sharp as the D800E, which can suffer more from the effect.
I have previously compared like for like images taken with the 24.1-million-pixel D7100 (without low-pass filter) and the D3200 (including low-pass filter). The D7100 is notably sharper when looking at images at 100%. By comparison, the difference in sharpness between the D800 and D800E is more subtle. It's most obvious in JPEG files, even seen from playback on the camera's rear LCD screen. Those shooting in raw are less likely to see any differences at all, unless looking closely. Given the size of image files already, I suspect the D800E will mainly benefit those that print really big. When it comes to sharpness, 'cancelling' the low-pass filter rather than removing it altogether seems to have limited the benefit.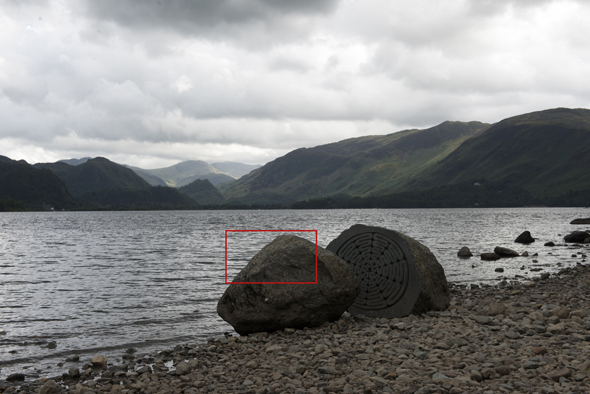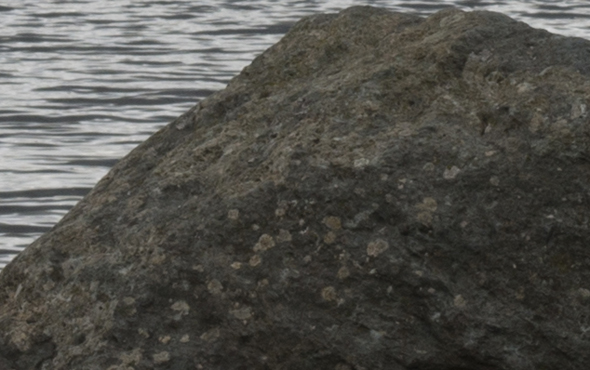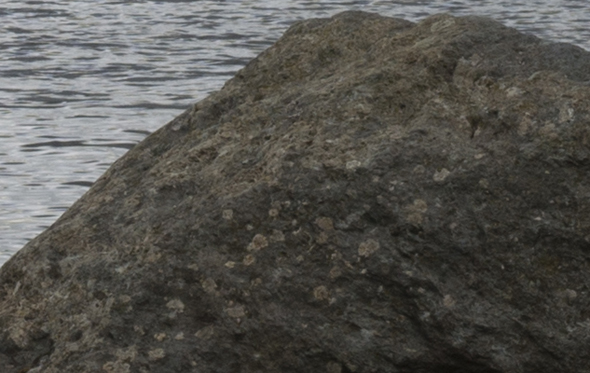 Image Quality
The D800 is about detail, and it does not disappoint. Its 36.3-million-pixel resolution gives such freedom to print big, without the quality of detail being compromised. Indeed, one really does need to print larger than A3 size to realise the true benefit of the D800. Such a high resolution also means that one can scale down, which means using crop modes, lower aspect ratios and image sizes are all possible. Viewing or printing at less than 100% can make images appear sharper and crisper still.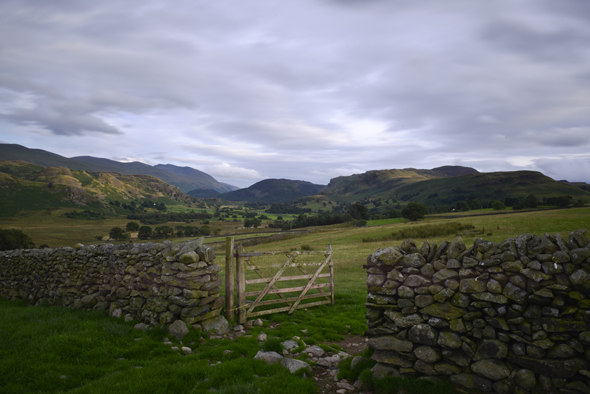 A key area of concern for a high resolution camera is its ability to control noise. Thankfully, the D800 exceeds my expectations in this area. Although luminance noise steadily increases up the ISO range, any setting up to ISO 3200 is truly useable. Of course, for the crispest detail using ISO 100 is best, and there are small signs of luminance noise at ISO 400. The ISO 100-6400 range can be extended to ISO 50-25,600. Low 1 (ISO 50) is great for using fast apertures in bright light or achieving slow shutter speeds, although there is minor highlight clipping in this extended setting.
It may well offer a HDR mode, but the D800's standard shooting mode is capable of capturing a wide range of tones. Many times I was faced with overcast weather, yet looking at my images there is cloud detail in white skies, which is the sort of detail I would not expect some other systems to capture.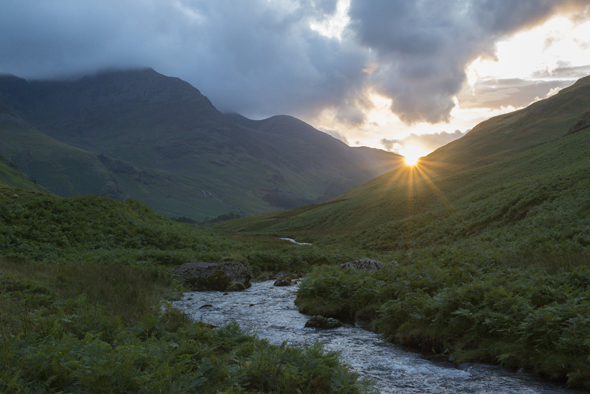 I'm really impressed with the new 91,000-dot RGB metering sensor, which uses Nikon's 3D Color Matrix Metering III scene-recognition system. The sensor affects how the camera meters for exposure and white balance. Exposure metering is, by and large, spot on, even in some tricky situations. Taking information from aspects such as face detection means that a subject can be accurately metered for, even when using the evaluative metering, which is handy in situations like backlighting.
Colour rendition benefits from the RGB metering sensor. In most systems, auto white balance can often render greens in a landscape on the magenta side, but in the D800 greens appear particularly natural. Blues in a bright sky are accurate in JPEG files but can often look on the cyan side in raw files. As mentioned in the Features section, edits to the colour settings can be made post capture in-camera, as can tweaks to the contrast, saturation, sharpening, brightness and hue before capture. The standard mode is a good mode to stick with (and make changes post capture), although I opted to add a touch of saturation to make images a little punchier.
Verdict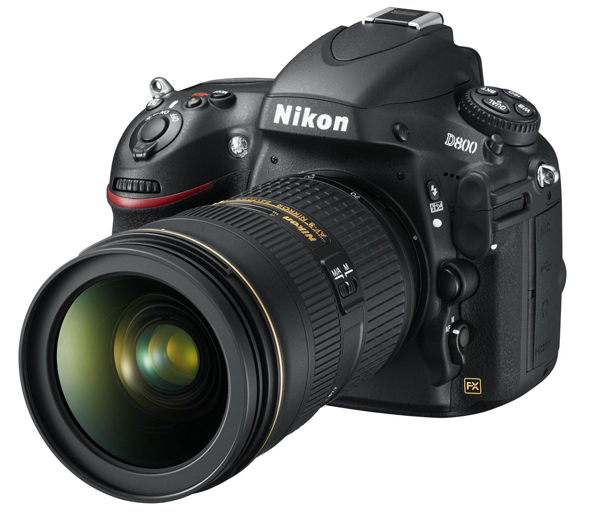 A year on from its release and the Nikon D800 still offers a class-leading resolution; any photographer that wants sharp detail from their camera will do well with the D800. Furthermore, it's a relatively compact camera that weighs a mere 1,000g, so taking it out for a long day is a comfortable experience.
Thankfully, despite its high resolution, the low-light performance of the D800 is very good, and one can scale down full resolution images where detail appears crisper still. There is more to the D800 than its superb imaging sensor, though. Shared features with the professional level Nikon D4 - such as the excellent phase detection AF system, metering sensor and a bright LCD screen - ensure the D800 punches above its weight.
For those that usually have time to record their images the D800 is an excellent choice. However, one does need time when using the camera to ensure it is steady and its focusing sharp. Also, the large files take a little time to process, so the responsiveness of the D800 using continuous shooting bursts cannot quite match the lower-resolution competition. Therefore, the D800 is less ideal for those that often shoot action - be it sports or even weddings. All in all though, it's easy to see why the D800 has proved to be such a popular camera for all types of photographers.
Pros:
Class-leading resolution enables gallery size prints
Shared features of the Nikon D4, including high speed phase detection AF
Bright, large and crisp LCD screen and viewfinder
Sits well in the hand and is lightweight
Good value
Genuinely useable APS-C (DX) crop mode
Cons:
A modest 4fps is unlikely to satisfy action photographers
One's technique is truly tested as elements such as camera shake and incorrect focusing are more obvious than on lower-resolution cameras
Sluggish live view contrast-detection AF
Nikon D800: Key Specifications
36.3-million-pixel full-frame CMOS sensor

DX crop mode of 15.4-million-pixels
ISO 100-6400 (extended to ISO 50-25,600)
Expeed 3 processor
Full 1080p HD video recording at 24, 25 or 30fps
51-point phase detection AF system
91,000-pixel RGB metering sensor
Built-in pop-up flash with [email protected] 100 output
Optical viewfinder with 100% field of view and 0.7x magnification
3.2in, 921,000-dot LCD screen with ambient brightness sensor
Continuous high speed burst at 4fps in FX format and 5fps in DX format
1,000g including battery and SD memory card
146 x 123 x 81.5mm
About the Author
After achieving a first class BA in Photography at the University of Creative Arts, Rochester, Tim has worked primarily as a wedding photographer and cameraman, but enjoys every kind of photography. Spanning three years from May 2010, he has worked for Amateur Photographer magazine as the Deputy Technical Editor, writing everything from camera reviews to advice on good photographic practices. Currently, he is freelancing in the photo industry. You can view more of his work here.
Related articles