A new optic isn't the only way to get closer to your subjects. Tom Mason takes the Nikon V3 out for a spin with his DSLR lenses to see what kinds of images the combination allows.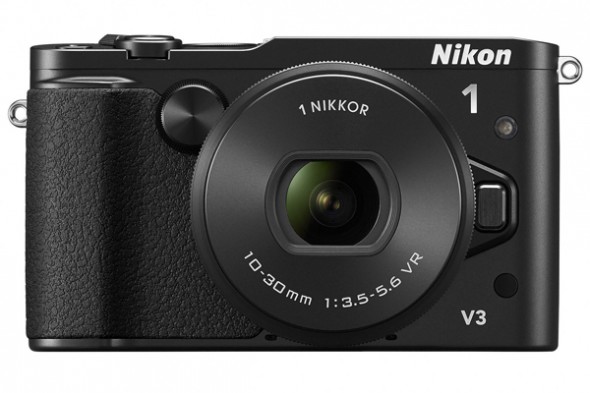 The introduction and growth of compact system cameras (CSCs) have changed the way many photographers are producing images, ditching their larger DSLRs in favour of a lighter, smaller and less cumbersome setup. Mostly CSCs have found favour with travel, portrait and street photographers, but over the last few weeks I've been putting the Nikon V3 through its paces against the DSLR kit I typically use for wildlife photography.
The reason? The crop factor of the V3's sensor means that it's possible to achieve focal lengths that would be otherwise very expensive on a DSLR. This in turn raises the question of whether it's a better investment for the Nikon user typically shooting in triple figures than a new lens.
The appeal of a CSC
CSCs lose the reflex mirror found in DSLRs, which means the size of the camera can be drastically reduced. Most CSCs also eschew their viewfinder because of this, although some models sport an electronic one – or, as on the V3, at least have this option by way of an external attachment – as an alternative means of composing images to the rear display. The viewfinder relays a real-time image of what the sensor is seeing onto the small LCD inside, allowing the photographer to frame up accurately.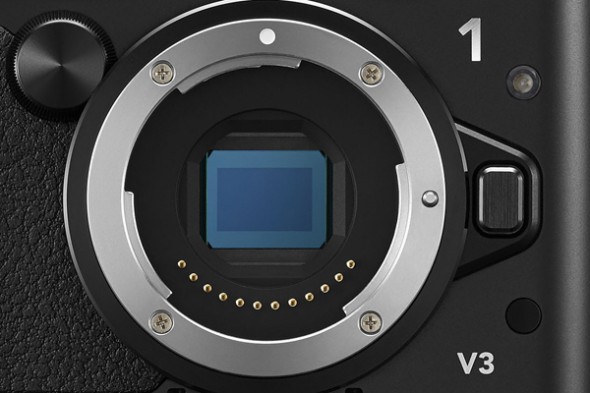 As with all other cameras in Nikon's 1 series, the Nikon V3 is constructed around a 1in sensor.
Inside the V3 you will find a 18.1MP 1in sensor, one that's quite a bit smaller than the DX- and FX-format sensors found in most Nikon DSLRs. Its size means it has a 2.7x crop factor with any mounted lenses over a standard FX sensor. So, for example, my 300mm lens becomes an impressive 810mm lens! Therefore when the V3 is used with a selection of lenses, the crop factor can produce super-telephoto magnifications from much smaller optics, thus reducing the size of your kit bag hugely. A standard 70-200mm f/2.8, for example, becomes a ultra useful 189-540mm f/2.8 that is a huge amount smaller and lighter than a 500mm prime.
The view from a Nikon FX camera using the 500mm f/4
V3's view of the same scene using the same setup of the 500mm f/4 lens
The loss of the mirror box hugely reduces the bulk and size of a mirrorless camera compared to a traditional DSLR, which is excellent if you want to travel light. But how does the mirrorless camera fare compared to its older DSLR siblings?
Cameras compared
The Nikon 1 V3 next to the full-frame Nikon D810
When I pulled the V3 out of the box for the first time I was instantly aware of the small size. Compared to my DX00 series bodies it's very compact indeed, but still weighty enough to cope with a fair amount of abuse. Externally there are a number of controls: front and rear dials for accessing features and some custom buttons, along with a large touchscreen on the back. In comparison, Nikon's triple-digit DSLR bodies have more external controls, though of course they are much larger with more physical space for the buttons and switches to actually reside.
Ergonomically the V3 feels good in the hand. The right hand side features a shallow grip to improve handling, and the camera's rubber-textured body provides a solid hold.
In comparison to a DSLR, the form factor and ergonomics are reduced. The feel of the shutter button is a little off and just the size of the camera from my own personal point of view makes it less comfortable in the hand. This trade-off is of course inevitable with the reduction in size and weight. During testing I did not have a chance to use the additional grip and this I feel would have much improved the ergonomics, providing a more solid grip on the camera and allowing for a better holding position.
In order to accommodate the reduction in size, the V3 has also had to scale down both the battery and storage media it uses. The smaller EN-EL20a battery is very good though, and through testing I didn't find I was frustrated with the lack of charge. In fact I never ran out in a day, although just to be on the safe side I'd say it's certainly worth picking up a spare.
In terms of storage media the V3 uses Micro SD. Now I'm a fan of smaller cards, they take up less space and so on, but I really wish Nikon had stuck to standard SD here instead! The micro SD cards can be a pain and are very easy to drop or misplace (trust me) and changing cards especially in the winter with gloves on will be pretty much impossible!
Overall the feel of the V3 is very good for a camera of this size (remember it's not much bigger than a decent compact), however in comparison with a DSLR there are inevitable trade-offs. There are a number of possible developments that hopefully we shall see in the future of the 1 series but all in all, it's a very well formed piece of photographic equipment.
The systems
The Nikon F mount has been around for over 55 years now. In this time a huge range of accessories and developments have been made to create one of the most complete and comprehensive imaging systems on the market. The introduction of the 1 series cameras has seen a new breed of lenses and accessories designed, which are slowly being released to add to the completeness of the 1 series system.
New lenses are emerging, such as the new 70-300mm that was released earlier this year, offering a perfect lightweight alternative for the wildlife photographer who doesn't want to carry a huge amount of kit. In addition to the aforementioned lens Nikon has also brought out a short fast prime as well as additional lenses into the 1 series line to show their commitment to this format.
Of course, as well as lenses there are also a number of flashguns and other accessories available to help build on the 1 series platform if you choose to invest.
In addition to the 1 series system being developed, the cross-integration with the current Nikon F mount through the FT-1 adaptor means that 1 series cameras have the ability to work with practically all Nikon F mount lenses. This means the choice of optics for the Nikon 1 user is truly huge.
Top view of the Nikon V3 attached to a 500mm lens via the FT-1 adaptor.
This transferable nature also means for current Nikon shooters, all of their current F mount lenses can be used in conjunction with the 1 series to add photographic scope.
In addition, the crop factor makes for some exciting telephoto opportunities that I shall come on to next…
Uses and advantages
So what are the advantages and possible uses for this awesome little camera?
First off, that crop factor. As soon as I attached the V3 to my Nikon 300mm, what was visible straight away was the advantage of the smaller sensor. For isolating distant subjects the V3 really does pack a punch, with the focal lengths obtainable being simply mind boggling!
Here are a few standard lens conversions for your thoughts (the table numbers are all FX-equivalent focal ranges).
As you can see the V3 can really extend the reach of even standard lenses into the realms of super telephoto. This means you can easily pull distant subjects close for frame-filling images, something that can be a godsend when your subject is difficult to approach.
With the increased focal length, stability is certainly an issue. With the super long lenses handholding is certainly out, not only due to the focal length needing a solid support in the form of a tripod or bean bag, but also because the weight of the camera makes it difficult to efficiently hold steady. DSLR cameras will always have the advantage here, as the weight of the camera is vital in order to promote proper balance of a heavy lens.
Using a tripod is 100% necessary when using long lenses in conjunction with the V3 in order to stabilise the camera for sharp results
In addition to a solid support to obtain sharp results you will need a fast shutter speed to both freeze subject movement and prevent blur due to camera shake. The limited ISO range of the V3 can limit you to good light only, as going north of ISO 800 does bring in a visible amount of noise to images. This is largely due to the smaller sensor's ability to gather light – the ISO performance is in no way a touch on the FX or DX bodies of today.
In addition to the crop factor, another huge advantage of the V3 is the frame rate. The camera is able to reach an impressive 60fps! This high frame rate is excellent for capturing action, however be careful to turn it off when it isn't needed. During my testing I found it was easy to accidentally take 30 images without even realising, resulting in moments lost clearing out a card!
In terms of advantages over a DSLR, the V3's crop factor, small form and frame rate make it an excellent prospect for the wildlife photographer. The focal lengths than can be achieved are very useful when working with distant subjects and also mean that smaller lenses pack a much larger punch. The frame rate makes capturing decisive moments much easier, to the point where you can see things your eyes could not. All of this packaged on a small body that can be slipped into a pocket, with a comprehensive system easily swallowed by an average camera bag.
So is the V3 a viable replacement for a DSLR? Currently, no. The V3 is a excellent camera, with some truly outstanding technology, packing a fantastic punch in a small body. However, in comparison to a full DSLR it isn't ready to replace it (yet) in my opinion. The ergonomics, ease of use, ISO performance and versatility of a DSLR are all still unrivalled. In many ways when using longer lenses often, especially when handholding, you need the extra weight and size of a DSLR in order to have a comfortable and balanced setup, so smaller cameras may never rival DSLRs for those who work with large optics.
Conclusion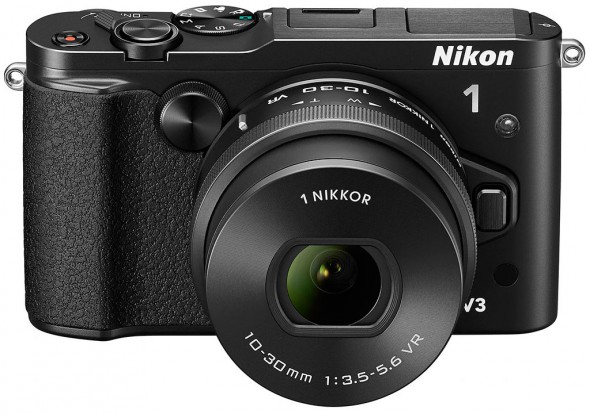 The Nikon 1 V3 may not replace a DSLR, but it is an excellent option as a second camera. The small size and weight mean it won't take up huge amounts of extra space in the camera bag, while the cross-compatibility with Nikon's DSLR lenses not only provides a huge focal range due to the crop factor, but also reduces the need for additional large, super-telephoto lenses.
In addition, if you're working with the 1-series lenses on a day when a large camera setup isn't required, the V3 can act as a wonderful alternative to carrying full DSLR kit, still providing you with manual features, good image quality and durability in a much smaller and more travel friendly package. It may not be perfect, but its build quality, excellent range of features and impressive focal lengths make it a useful addition to any Nikon shooter's kit bag.
About the Author
Tom Mason is an up-and-coming wildlife and nature photographer from Hertfordshire. He has worked on a number of projects both in the UK and abroad and is passionate about the natural world. For more information on Tom check out his website or follow him on Twitter.
Related Links