Are you a Micro Four Thirds photographer with a love for wildlife or sports? If so, this is the lens for you!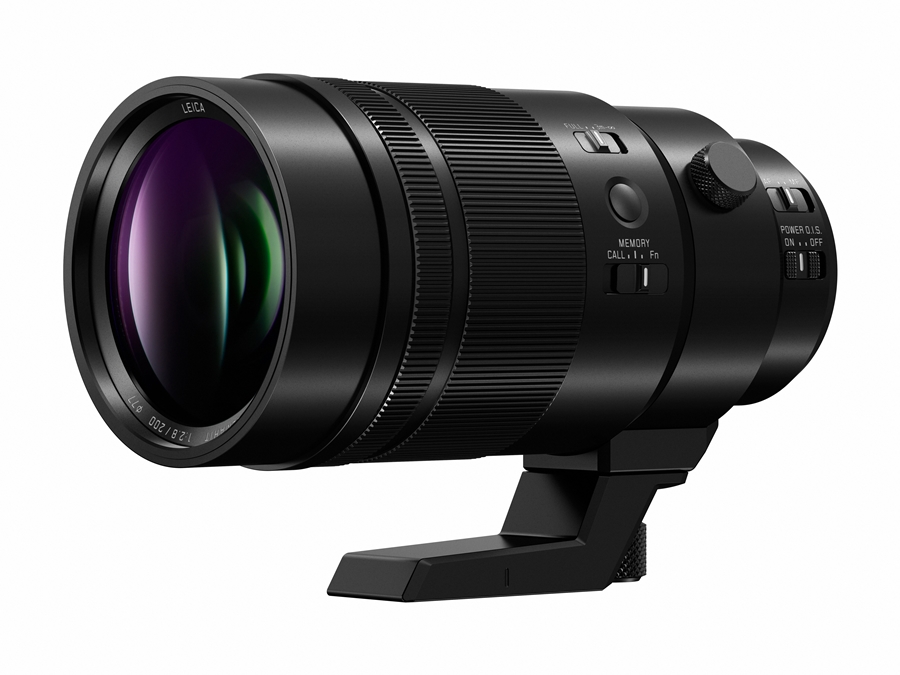 Key Features:
Focal range: 200mm (400mm full-frame equivalent)
Lens mount: Micro Four Thirds
Lens construction: 15 elements / 13 groups (2 UED)
Lens coating: Nano surface coating
Optical Image Stabiliser: Power OIS
Aperture type: 9 circular blades
Maximum aperture: f/2.8
Minimum focus distance:1.15m
Diagonal angle of view: 6.2°
Weatherproof: Splash/Dust/Freeze-proof
Filter thread size: 77mm
Dimensions: 87.5 x 174mm
Weight:1,245g
Included accessories: 1.4x teleconverter (DMW-TC14), lens cap, rear lens cap, external tripod mount, lens hood, lens storage bag
Teleconverter (shipped with):

Lens construction: 6 elements / 4 groups
Focal length conversion: 1.4x
Dimensions: 58 x 22mm
Weight: 120g
Included accessories: Lens cap, rear lens cap, lens storage bag
Not content with announcing its new flagship G9 stills camera, Panasonic has also unveiled its longest super-telephoto prime yet, the 200mm f/2.8 LEICA DG ELMARIT POWER OIS lens.
This ultra-compact lens provides a full-frame equivalent focal length of 400mm and will ship with a 1.4x teleconverter that extends its reach to an equivalent 560mm (with an aperture of f/4). This is a solid choice for those photographing fast-moving subjects, such as wildlife or sporting events.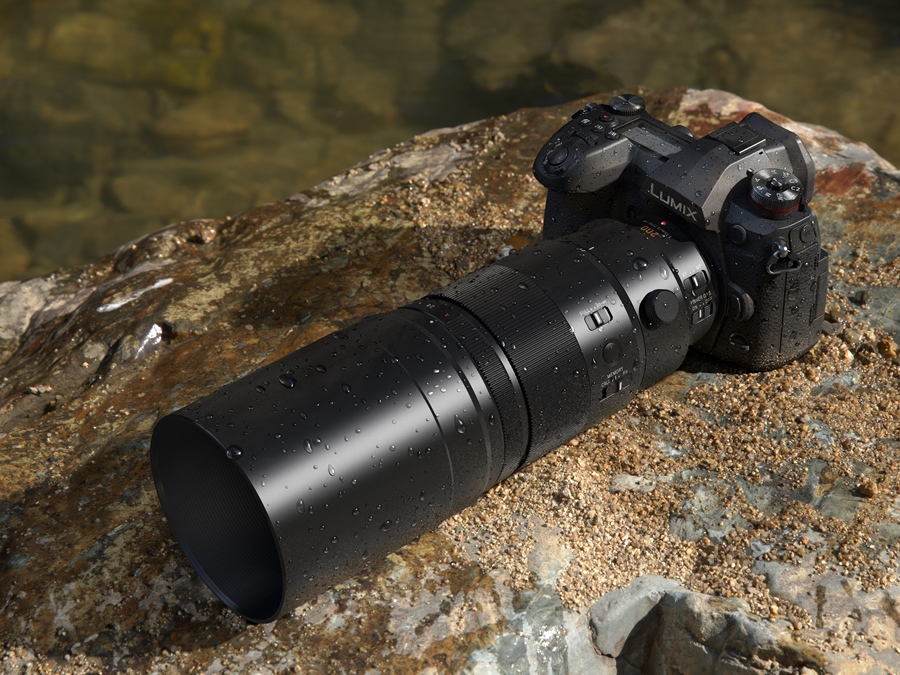 In terms of fast super-telephoto prime competition, MFT users have received a couple of longer but slower options, like the Samyang Reflex 300mm f/6.3 ED UMC CS mirror lens or Olympus M.ZUIKO DIGITAL ED 300mm f/4.0 IS PRO.
While Panasonic has got a few popular long-length zooms, like the 100-400mm f/4.0-6.3 LEICA DG VARIO-ELMAR, its longest prime lens was a mere 45mm. The 200mm LEICA DG ELMARIT is a true pioneer for the brand.
Focussing with this lens is extremely quiet. During our brief test, we paired it with the Panasonic G9 – both products impressed with their speed and accuracy.
With a 15 element in 13 group construction – which includes two extra-low dispersion elements – lens sharpness across the frame, as well as control of distortion and chromatic aberration, seemed very impressive.
The lens has a maximum aperture of f/22 and nine diaphragm blades.
Optical image stabilisation is built into the lens to aid the reduction of camera shake during handheld shooting. It's a welcome addition, and there's a focus limiter on the side of the barrel to help increase focus speed further.
In addition, the presence of a focus button and selector switch can be used to quickly revert to a previously stored focus position or activate a predetermined camera function.
This all-metal prime lens is built to a very high standard. It's splash, dust, and freeze-proof and its front element has been treated with Panasonic's Nano Surface coating for clearer images with minimal flare and ghosting.
The optic has a 77mm thread size for screw-on filters and a removable tripod foot. Both the lens and included teleconverter come with their own soft protection pouches.
At less than 1.24kg and measuring fewer than 18cm in length, Panasonic's latest optic is a highly compact offering when compared with DSLR primes of a similar reach.
Early verdict
Filling an attractive niche in the MFT lens market, the Panasonic 200mm f/2.8 LEICA DG ELMARIT POWER OIS combines reach with a fast aperture and compact size. Finished to a very high standard and offering impressive image quality, it's sure to appeal to any MFT photographer who takes their wildlife or sports photography seriously.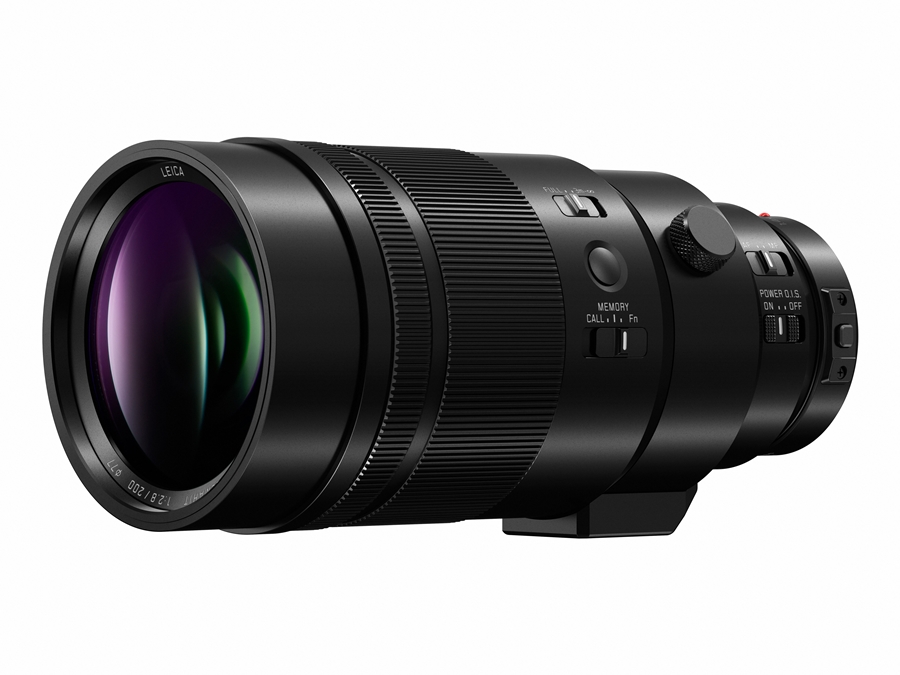 The lens with 1.4x teleconverter attached.
About the Author
Matt Higgs has worked for Practical Photography and Digital Photo magazines, and his live music images have been featured in numerous respected music publications including Rock Sound, Guitarist, Guitar Techniques and Akustik Gitarre. www.matthiggsphotography.co.uk.
Related articles