It's not a smartphone, it's a camera! Or at least that's what Panasonic would have us believe. Damien Demolder tests out the photographic credentials of the Panasonic CM1.
There is still a great deal of debate around the value of camera phones in photography, with many enthusiasts dismissing anything shot on a device that isn't specifically a camera. But an increasing cohort delight in the portability and always-with-you characteristic of the camera phone and the much-improved image quality of recent models.
It's often said that the best camera is the one that you have with you, but I suspect that most of us have at some point taken a picture with a camera phone and afterwards rather wished we'd used a 'real' camera instead.
There's no ignoring the fact though that the majority of non-enthusiasts use a camera phone as their principal photographic device, and that the most popular cameras used on photo-sharing sites such asFlickr and Instagram are iPhones. But as good as iPhones and other hi-tech smartphones generally are, the quality they produce is still somewhat behind that produced even by a compact digital camera, and further still short of what we would expect from a CSC or a DSLR. With that said, the gap in quality is decreasing at a rate that may begin to alarm some manufacturers.
The idea of Panasonic's Lumix DMC-CM1 is that it is a smartphone that aims to produce better quality images than most compact cameras. Using the same 1-inch type sensor that is behind the Panasonic Lumix DMC-FZ1000, Nikon's 1 series and the Sony RX100 series, this phone should be up there with the premium compacts.
To emphasise the concentration on image quality, Panasonic refers to the CM1 as a 'communication camera' rather than a smartphone and is distributing the unit via camera stores instead of phone stores, to remind us that photography is the primary function of the device, not telephony.
Key Features
The main feature of the Panasonic Lumix DMC-CM1 is its sensor. That it has 20 megapixels is of note, though doesn't in itself make the CM1 unique as there are other camera phones with similar or better resolution. What marks this model out is that the sensor is physically bigger than most, so each pixel should be able to collect more light and thus produce less noise and better detail.
The 1-inch type sensor measures 13.2×8.8mm and is 7x the size of those we usually see in smartphones and 2.7x the size of the average compact camera sensor. To put this in some more perspective, a micro four thirds sensor measures 17.3x13mm, and an APS-C DSLR sensor measures 23.5×15.6mm. The 20.1MP sensor can produce images that measure 5472×3648 pixels, which comes to 19.9MP – in 3:2 aspect-ratio mode.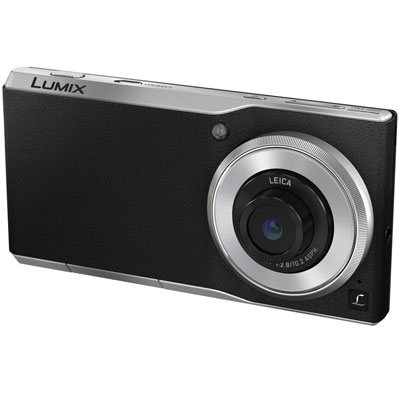 The lens used is a Leica DC Elmarit 10.2mm wide-angle that delivers the same angle of view as a 28mm would on a full-frame camera – this is the standard sort of angle of view that all smartphones provide. The maximum aperture of the lens is f/2.8, and it is made from 6 elements in 5 groups. Leica doesn't actually make the lens but the company has had a hand in the design, as well as some overview on the way it's been made and the standards adopted by Panasonic in the manufacturing process.
Another major feature of this camera is that it shoots 4K video – only at a frame rate of 15fps, but 4K video all the same. If you prefer higher frame rates, HD video is recorded at 30fps. Related to the 4K video feature is the same 4K photo mode that we've seen on Panasonic's latest Lumix G cameras such as the G7. This mode allows you to record 4K video and then use in-camera editing to extract individual frames from the movie, which are then saved to the memory card as 8MP stills.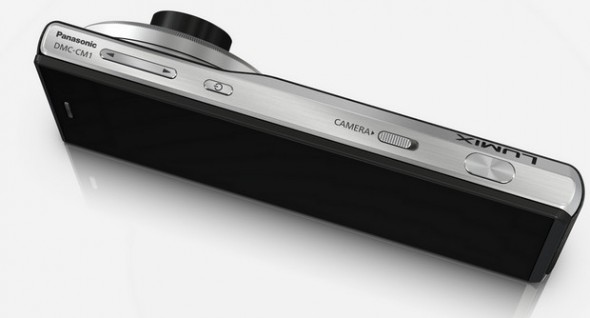 Unlike most smartphones, the CM1 offers extensive photographic options. There is an aperture range of f/2.8 to f/11 to choose from, ISO settings of 125-12,800 with extended settings of 100 and 25,600, and a full range of selectable shutter speeds from 60-1/2000sec and auto mode speeds of up to 1/16,000sec. Images can be captured in JPEG or Raw modes, and both simultaneously, and the camera accepts MicroSD cards of up to 128GB on which to store them – plus internal storage of 16GB.
Camera features are actually much as we would expect to find on a Lumix G compact system camera, with P, A, S, M exposure modes, a choice of colour space, the same photo styles we get with Panasonic cameras – with customisable contrast, colour and sharpness – and a massive collection of scene modes. We also have exposure compensation, exposure bracketing, manual focus with magnified and peaking assistance, as well as evaluative, centre-weighted and spot metering modes. The rear screen offers the touch controls we've come to expect from the latest Lumix cameras – Touch AF, Touch Shutter and a touch-controlled quick menu.
The CM1 runs on the Android operating system, and comes loaded with KitKat 4.4, but the new version of the Google platform's Lollipop 5.0 operating system is being rolled out so that existing owners will be able to upgrade for themselves. The upgrade adds better battery management as well as apps that will be able to edit the camera's Raw files.
Design and Handling
The Panasonic Lumix DMC-CM1 looks very smart indeed, with a mottled black leatherette cover to the front and a sparkling chrome ring about the lens. The device is slim and lightweight, and with the lens mount and control ring standing out it really does look more camera than phone.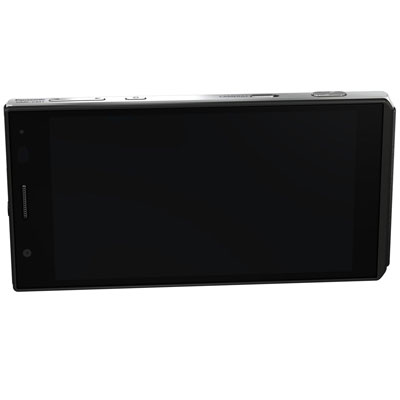 The rear features a 4.7in 16:9 TFT LCD screen that occupies almost the whole back of the camera, while the top plate hosts a direct-access button to switch the camera on, a shutter release and the main on/off button. A long rocker switch that is usually used for volume control can also be customised for use during photography, adding an extra control point.
The control ring around the lens clicks away to allow the control of apertures, shutter speeds, ISO, exposure compensation, white balance or the zoom (in JPEG and movie mode only). The touch screen takes you directly to a Quick Menu for the most often-changed settings, while the longer menu is also just a touch away. If you are accustomed to using the touch screen of a smartphone or a camera, you'll find this one simple to navigate and operate.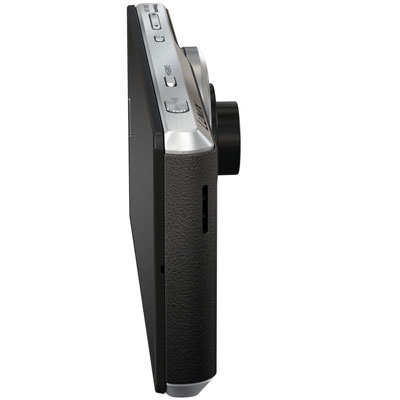 It took me a little while to find the best way to hold the CM1, but I eventually opted for what now sounds logical – with the left hand supporting the left of the camera with finger and thumb on the lens ring, the shutter finger of the right hand hovering over the release button, and my right thumb running around the touch screen. With the grip sorted, the camera is good to hold and all the functions I need to access fall easily to hand.
The one thing that most concerns me about the handling of this camera is that there is no strap lug. It is a thin camera that feels as though it could be easily dropped – though I didn't – and the ability to attach a strap would be reassuring. When the CM1 becomes more mainstream, I expect there will be cases that will feature straps and thereby add to the security, but for now holding on tight is the only option.
The camera is aimed at DSLR users and photographers who want a more photographic phone – the sort of people who want to take control of what the camera is doing and what the picture will end up looking like. With all the direct access and DSLR-like functions, it manages this aim rather well.
Performance
In general, the CM1 performed very well in this test. The rear screen is as sensitive as you would expect and reacts quickly and positively to the touch. The camera is fast to start up, being ready to shoot just two seconds after the camera switch is activated, and the shutter responds without a noticeable delay. The AF system could perhaps be faster in low-contrast situations, but on a normal day or with a high-contrast edge to hook on to, it is fast enough for most types of picture.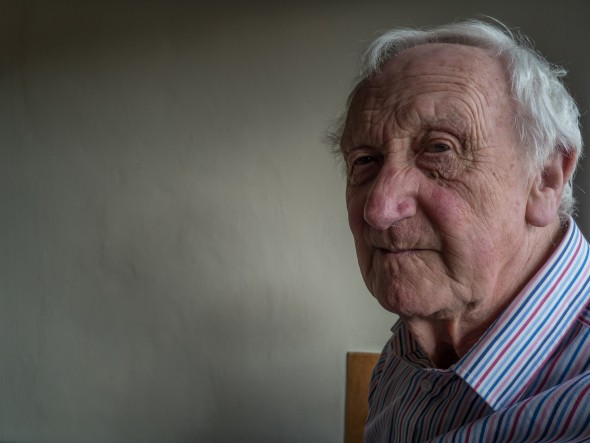 Those who like continuous shooting are rather spoiled for choice here, with the camera's standard 2fps rate of shooting full-sized Raw and JPEG files and a range of options to 50fps with a resolution of 5 million pixels. The pre-burst mode records 1.5 seconds of 4K footage before you press the shutter button and delivers forty-five 8-million-pixel images to pick from, while 4K photo mode gives you 8MP images at 15fps for as long as you record – or the card becomes full. I found all of these modes worked as described, with the camera reacting quickly and without delay.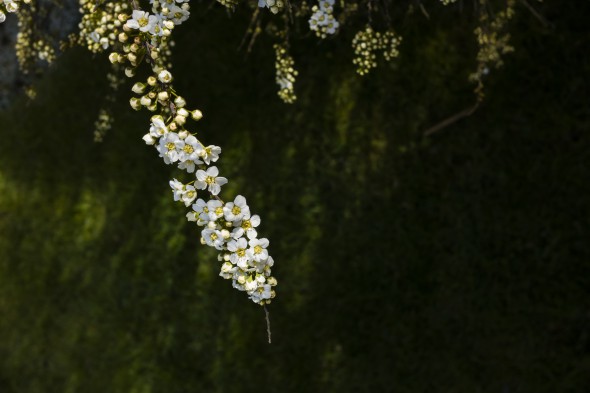 Where there is a slight delay is when recording images in both Raw and JPEG formats simultaneously. The camera spends a couple of seconds with the processing symbol on the screen while it clears the buffer. This can feel like forever when a situation is developing in front of you, but for most scenes it won't matter too much. When shooting Raw only there is no delay at all, as there isn't when shooting JPEG only.
At the moment, if you want to process your shots in-camera to post on social media you'll need to shoot in JPEG mode, as there are no apps that can handle the Raw files. When the camera gets the Lollipop OS, however, there will be, so the need to shoot JPEGs may well disappear. Certainly for the way I work I'll just shoot in Raw, edit on the go for pictures I want to post quickly and then work on the Raw files on my PC for creating best-quality final pictures. Lollipop will make the whole operation much slicker.
Certainly the 2600mAh battery doesn't last as long as a DSLR's, but I didn't find it especially short-lived. It is worth noting that the battery of the CM1 isn't removable, so you can't carry a spare. You can use a pocket external charging device – known as a power bank – for long days out though.
The rear screen is as good as any I have used on a mobile phone, and gives a clear and detailed indication of what your picture will look like before shooting. Motion is fluid and reactions are very fast, and in all it makes an excellent viewing device – far better than anything a DSLR can provide. On bright days it is a bit difficult to see, as are most phone screens, but in the shade and when reflecting dark clothing it works well.
Image Quality
I've found that pixel count isn't the most important element in what determines a smartphone's ability to capture lots of detail. I have a Sony Xperia Z1, which has 20 million pixels but captures only as much detail as my 8-million-pixel Apple iPhone 5s.
As phones usually provide restricted processing power to their imaging devices, and strive to save storage space by making picture files as small as possible, it is usually file compression that wrecks picture quality. Small sensors also produce a lot of noise, and the built-in noise-reduction routines strip out what the compression leaves behind.

The Panasonic Lumix DMC-CM1 uses the Qualcomm Snapdragon 801 quad-core processor and devotes plenty of power to processing. Raw files are about 42.5MB while, in test conditions, JPEGs of a particular scene were saved as 11MB against the 7MB files of the Sony Xperia Z1. The same scene from the Panasonic Lumix DMC-GX7 measured 18.8MB in Raw format and 8.6MB in JPEG – so you can see that compression has been kept low for the CM1 images, preserving colour and detail information. And the pictures do look very good indeed.
At the lower ISO settings – between ISO 125 and 400 – the camera records plenty of detail and nice smooth tonal transitions. As we work up the ISO range, though, noise becomes a dominant feature. From ISO 800 you'll see noise even when viewing images on the rear of the camera, and by the top ISO 25,600 your pictures will look like something Monet produced in dabs of paint at the beginning of his Impressionist period. Strangely, noise takes a drop from ISO 1600 to ISO 3200, with the camera producing cleaner results at the higher setting, but the progress to dottiness continues from ISO 6400.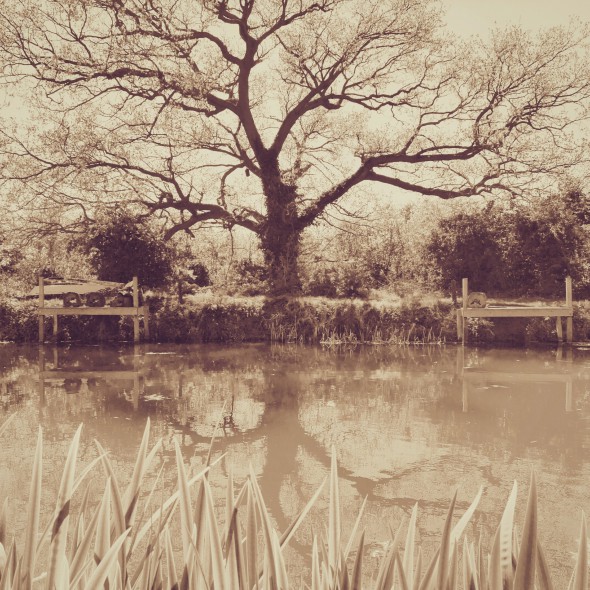 The lens might be branded 'Leica' but it's still an exceptionally small unit that is bound by physics to have a limited range of high-quality apertures. I found the best aperture is f/4, with f/2.8 and f/3.2 producing slightly soft results. F/5.6 is fine, but from f/8 to f/11, detail becomes gradually more obscured. I should qualify these remarks by stating these observations apply when the images are viewed at 100%. When viewed at normal print size, which, for these images, is a remarkable 18x12in, apertures from f/2.8 to f/8 produce acceptably sharp-looking results. The amount of detail recorded would be impressive for any camera, let alone a smartphone.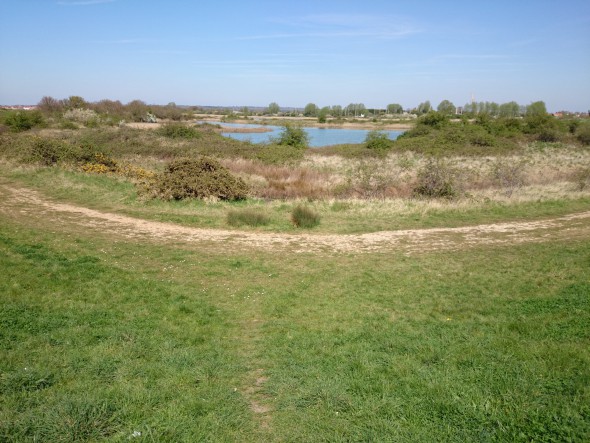 On a bright sunny day with the CM1 on a tripod, it produced better detail than the Lumix DMC-GX7 with the 12-24mm f/2.8 lens, and not just because it has more pixels. In lower light conditions, when the ISO needs to go up or when an aperture outside of the optimal range needs to be used, the CM1 would not do so well in such a comparison. It completely outperformed the Xperia Z1 though, and would continue to do so in all situations.
Some vignetting troubled the corners in all of my images, with dark corners appearing more prominent at wider apertures. Exposure is good in all but the most challenging situations, while colour is realistic in the standard colour mode. Personally, I prefer the softer contrast of the portrait mode for most situations. The auto white balance mode is pretty good but, as is always the case, you are better off using the pre-set modes appropriate to the lighting type. I used 'daylight' for all natural light pictures and was very pleased with the results.
Verdict
Panasonic is promoting this as the smartphone for photographers, and I don't think that is unjustified. It certainly performs far, far better than any smartphone I have ever used, and a good deal better than most compact cameras. We should remember the CM1 has no zoom, but for most people cropping from the 20MP images to create the effect of a longer lens will be a realistic and decent-enough way of working to a point.
The camera is fast to use, offers a complete range of exposure adjustments on par with many DSLRs and actually allows us to take some creative control over the way our pictures will look. And the picture quality is excellent – especially at f/4 and ISO 125.
While the Panasonic Lumix DMC-CM1 costs more than most compact cameras that come with zooms, it performs as well as most premium compacts and in the best conditions out-resolves micro four thirds bodies. It is also more expensive than other premium smartphones, including the iPhone 6 Plus. But if you want full control of your smartphone photography and want high quality results there isn't anything that comes close.
Pros:
Great resolution
Excellent handling
Creative controls
Fast reactions
Cons:
Delays in Raw/JPEG processing
No strap lug
Clicky zoom in movie mode
Digital zoom only works in JPEG mode
Panasonic Lumix DMC-CM1 Key Specifications:
20.1-megapixel 1-inch MOS Sensor
LEICA DC Elmarit 10.2mm (28mm equivalent) f/2.8-11 lens
Qualcomm Snapdragon 801 quad-core processor
ISO 100-12,800 (expands to 25,600)
60-1/2000sec mechanical shutter, 60-1/16,000sec electronic shutter
4K video at 15p, 1920×1080 pixel at 30p
4.7-inch Full HD LCD
4K Photo Mode, 8MP images
Android KitKat 4.4
204g
Li-Ion battery pack (3.8V, 2600mAh, 9.9Wh, non-removable)
About the Author
Damien Demolder is a independent photographic consultant and former editor of Amateur Photographer magazine. Damien also runs a number of photographic events and courses for photographers of all abilities. For more information visit his website.
Related articles