At a time of year when pretty lights are everywhere, there's one piece of kit that can really make the most of them. All Jimmy Cheng wants for Christmas is the Lomography Petzval lens.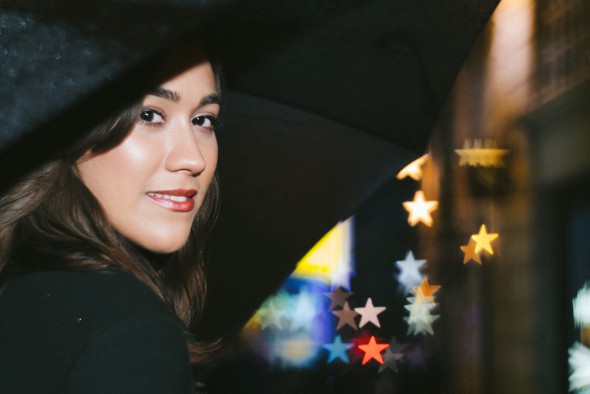 Okay, why would I call it the Christmas review? Simple: the Petzval lens is renowned for its crazy bokeh and despite not being the most technologically advanced optic (sorry folks, but if you are looking for something that can resolve your ultra high resolution cameras, you're missing the point here). This is definitely one of the most interesting 'Art' lenses you can buy today.
Should you get one this Christmas and New Year?
Thanks are due to Lomography and Zenit; they've managed to resurrect this 1890 design and somehow bring it up to date so you can use it with almost all modern cameras, film or digital. Therefore, regardless of which camera system you use (or collect), you can add this all-brass Petzval lens to your bag.
If you are a photographer who loves to experiment in effects and be creative, this is a lens that will more than satisfy your artistic hunger. I am not joking. In the right hands, this lens can create something magical. Okay, it won't produce something that will sell your images to advertisement agents, but it will make people who view your images pay attention and smile with wonder!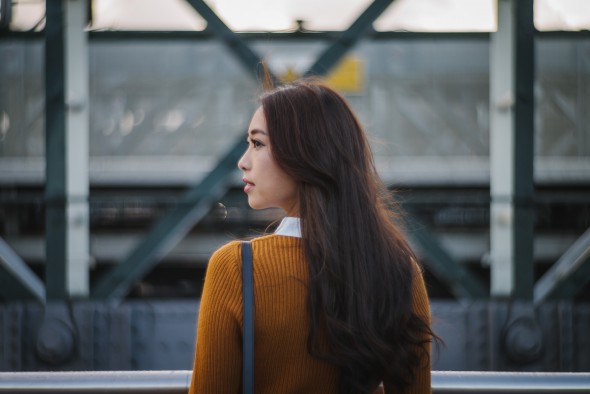 Also if you are bored of what you've seen on your computer screens for the past few months then you should also have a good close look at this lens too, as the images it produces are truly unique and can't be reproduced digitally. Each lens has its own character and the Petzval certainly has bags of it.
As I said, it's a Christmas review. I saw lots of Christmas lights and decorations everywhere in London. The first things that came to my mind was my Petzval lens in my bag. Because it can suck up all those lights bulbs in the background and turn them into something crazy and magical, there wouldn't be a better time to take it out for some serious portrait photography!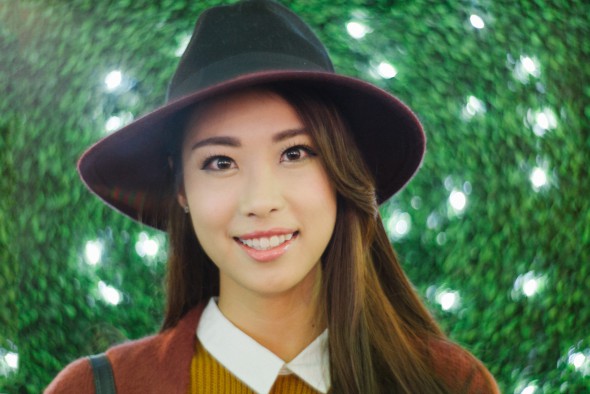 The digital files on this lens are very simple as it's very soft at its brightest setting, it masks all the negatives of your subject – a good portrait lens. Also, the lack of ultimate and clinical sharpness means that there's no sharpening needed in post production either. Just tone up your photos and be creative with what you want your images to look like, whether in colour or black and white. Add a little grain if you are shooting digital, or simply shoot film, and it will definitely give your images some spark!
Speaking of spark, you can change your aperture via the included waterhouse (aperture plates). This system also allows you to use some uniquely shaped plates like star shapes and rain drops, it turns all your bokeh into these crazy shapes too! At the time of writing, Lomography has announced a new set of waterhouses for special effects, I can't wait to try them all!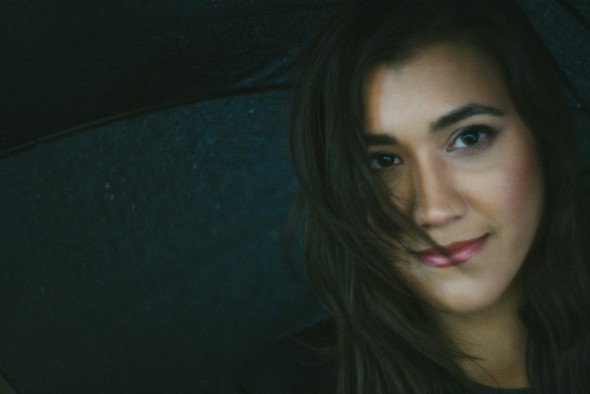 So should you get one? See, if you like my photos or others you can dig online, my answer is YES!
If you want to read a more comprehensive review, we have one here. I truly love the Petzval and even its new brother the 50mm is another awesome lens. I personally prefer 85mm for head shots and shoulder portraits. I can't give this lens enough praise, but you'll really have to try it yourself to see it (if you are brave enough!). Enjoy the pictures and see the effects yourself!
Related articles