You certainly can't accuse Ricoh of rushing the GR II, with fans of the original compact waiting two years for an update. Matt Golowczynski finds out if the wait was worth it…
Ricoh's niche series of compact cameras received a massive boost two years ago with the release of the GR, a model whose 16.2MP APS-C sensor elevated its image quality to the standard of a DSLR's. Together with a sharp 18.3mm lens and a host of manual control, it was the company's strongest answer to the likes of the Nikon Coolpix A and Sigma DP1 Merrill. However, two years is a long time in this market and the company has now sought to rejuvenate the series with a better-specified replacement. So, what exactly does the new Ricoh GR II deliver?
Features
Ricoh has a habit of tweaking a previously tested formula for its enthusiast compacts rather than delivering any curveballs, and much of the GR II is based on the previous iteration. In fact, the core specifications are identical: a 16.2MP APS-C sensor with no anti-aliasing filter for high detail retention, paired with a GR Engine V to handle processing and an 18.3mm f/2.8 lens which, combined with the sensor, provides an effective focal length of 28mm in 35mm terms. This trio was lauded in the GR, so it's not a great surprise to see Ricoh retain it for the new model.
The most significant change is the inclusion of Wi-Fi and NFC technology, something that's becoming standard on compacts and mirrorless models. This can be used in conjunction with the Remote GR browser-based application – great news for those who either want to take advantage of wireless control from a desktop computer or don't own an Android or iOS device (although control right now is limited to Safari and Chrome browsers). There is also a cached version for offline use, and a separate Image Sync app that can be used to download images onto a smart device, although it offers far less shooting control than the GR Remote app.
The previously seen Effects function welcomes six new options, including Portrait, Clarity and Bright, bringing the total to seventeen separate options for instant processing effects. Another change for the new model concerns the camera's white balance system, which now gains a Color Temperature Enhancement mode for emphasising the tones in an image. This option has been inherited from a handful of recent releases from Pentax, whom Ricoh acquired back in in 2011.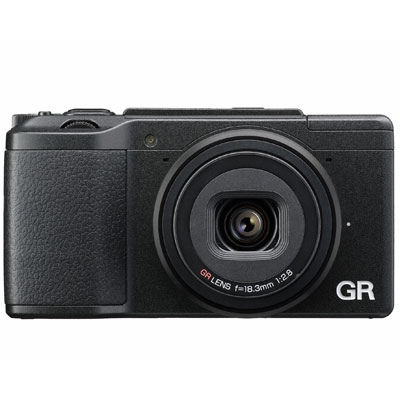 The GR II offers JPEG and Raw shooting, the latter in the DNG format, and while it maintains the same 4fps burst mode as its predecessor, it can now sustain this for up to ten frames (compared with just four frames on the GR). Other new changes include the ability to use the camera with wireless flash setups, and to use both autofocus and exposure compensation when recording HD videos. Pixel mapping, which lets the camera identify and deal with any defective pixels, is also on hand, and Ricoh also appears to have made the camera more power-efficient, with the same DB-65 battery used in the GR now offering 320 frames on a full charge rather than the previously quoted figure of 290.
Otherwise, the model offers exactly what the GR offered, including Full HD video recording at up to 30fps, a built-in ND filter with a two-stop effect, and a range of focusing options that include the Snap Focus setting. This lets you quickly focus to a predetermined distance without the camera first finding a subject to focus on.
Around the back there's a 3in LCD with 1.23million dots, while a hotshoe sits on the top plate to allow the use of an external flash, viewfinder or other accessory.
Design and handling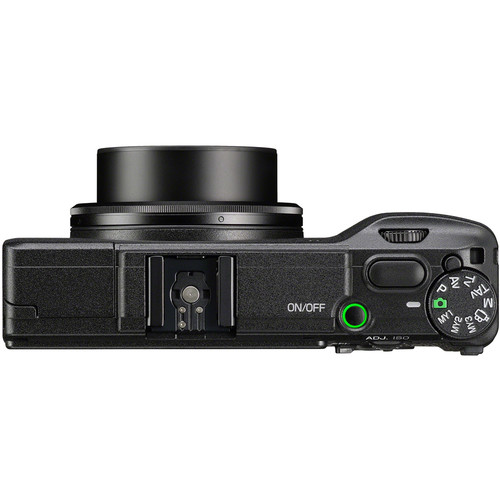 With the exception of the hump on the camera's top plate, a wireless logo on the Effects button around the side (which activates Wi-Fi when held down long enough), and the NFC logo on the grip, the GR II is physically and cosmetically identical to its predecessor. A consequence of the top plate's revised design is that the power button is marginally more difficult to press than on the GR (as the top plate partly surrounds it) although you'll probably only find this to be an issue if you're used to the previous GR model.
The fact that very little has changed is a good thing. While the front plate opts for a minimalistic styling, the back plate manages to offer a range of physical controls while still leaving enough space for the thumb to comfortably rest. More obvious controls are physically marked but any others you may want to quickly access can be assigned to many of the camera's other controls. Five of your choice can be bought up with a press of the Adj lever while others can be assigned to the Fn1, Fn2 and Effects buttons. And that's just the start – together with the three 'My' options on the mode dial and other more minor customisations, the GR II proves itself to be highly flexible photographic tool.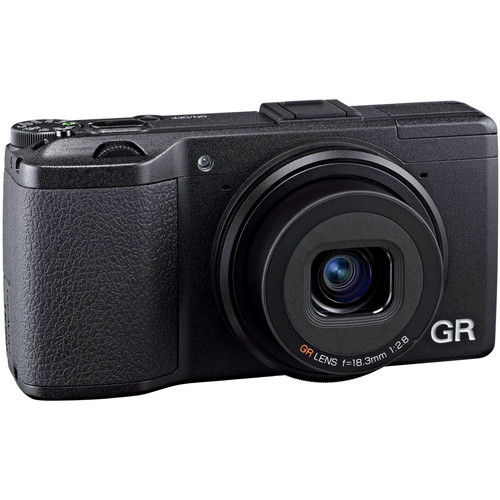 The mode dial needs to be released before use via the small catch to its side; some may find this to be a faff, but it's necessary for a model whose mode dial is unobscured around its circumference and so close to the camera's edge. The exposure compensation rocker is styled so its sits proudly from the back plate for easy operation, although the front command dial could do with coming out a little more from the front plate.
The magnesium alloy body, combined with a weight of 251g (with a card and battery in place), means the camera manages to feel solid while remaining relatively lightweight. The body of the model we tested appeared ever so slightly more matte than the GR, but with absolutely no creaking when under pressure and an agreeable amount of rubber around the grip and back plate to ensure a secure hold.
Performance
The camera springs to life promptly and being able to turn it on from the playback mode via the shutter release button (which wasn't possible on the GR) may be only a minor change but is quite useful if you tend to review images often. The AF system performs capably in fine light, and is still strong when you have the AF assist light activated, even if it doesn't quite have the instantaneous response of some other models as the lens shifts back and forth. It's still fast; it's just a fraction slower by comparison.
Only when you turn off the AF assist in darker conditions does the focusing system come unstuck now and again, although you can help it out by defining the focusing point in advance. The range of focusing options has always been strong on Ricoh models, and the GR II is no exception, from the usefully small Pinpoint AF for distant or small subjects to the Snap focus mode. Although, to get the most out of it, it pays to experiment with exactly what's on offer (and possibly tweak the custom settings to suit your shooting habits).
Once you've introduced the camera to a smart device (or computer), wireless operation is pleasing and straightforward. Ricoh claims that almost all the settings and operations possible on the GR II can be accessed through the browser-based GR Remote app, and the app has its comprehensive assortment of options logically arranged. Over a standard, domestic Wi-Fi connection there appeared to be no lagging of any kind as options were selected on an iPhone 6, whether selecting shooting options or focusing on and capturing subjects.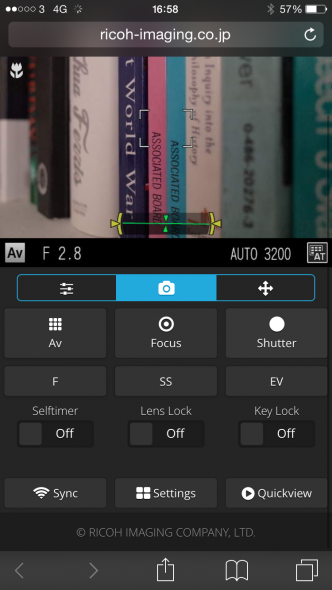 The GR Remote app screen
The changes to the movie recording options are welcome, and it's particularly nice to be able to change exposure compensation during recording, although the quality of video itself could be better. Something that did become apparent during movie recording is the camera's tendency to pick up audible and visual consequences of its operation, such as the whir of the AF motor and the clicking and movement from pressing the exposure compensation button. Understandably, on such a small body where everything is so close together, it's difficult to shield footage from all aspects of the camera's operation, but the extent to which you notice these things heavily depends on what you're shooting and ambient noise levels. Still, using a tripod for stability and double-checking your settings prior to recording is recommended when it comes to recording video.
The rear display appears identical to the one on the GR and, aside from the same visibility issues which plague many such displays in bright light, I have no complaints. Details are clear and menu options crisp, and while the menu system appears a little dated it's highly functional and replete with many useful options.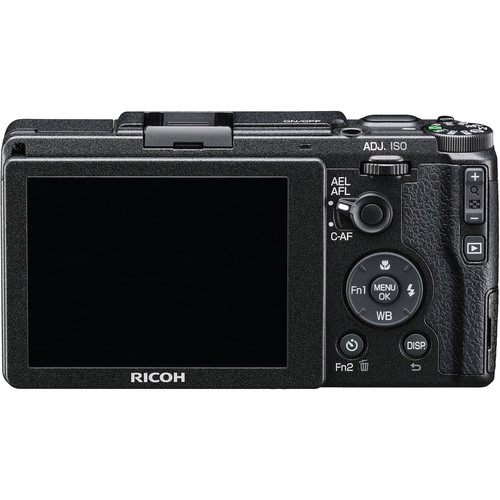 Image Quality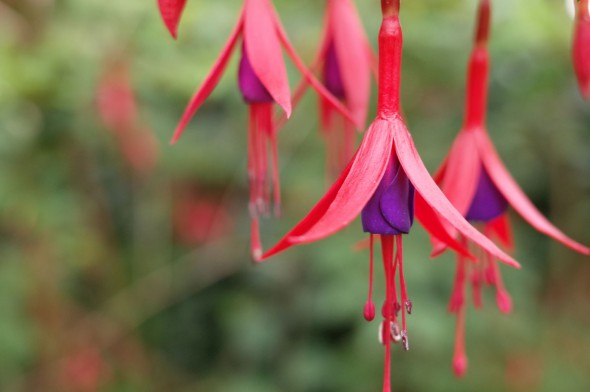 With the same sensor, processor and lens as the GR, it comes as little surprise that the GR II's image quality is just as impressive. The camera's key strength is the level of fine detail captured right up to edges and corners of the frame, even at wider apertures, as well as a pleasing absence of aberrations. There is a touch of curvilinear distortion from the optic that's only visible against linear details, but overall distortion is very low.
Similarly, vignetting is not an issue, even at the maximum aperture of f/2.8, and while minor purple fringing can be seen over the edges of high-contrast areas where there are strong highlights, chromatic aberrations overall are also pleasingly absent. Out-of-focus areas are pleasingly blurred, particularly when using the macro mode in conjunction with one of the 35mm or 47mm crop settings.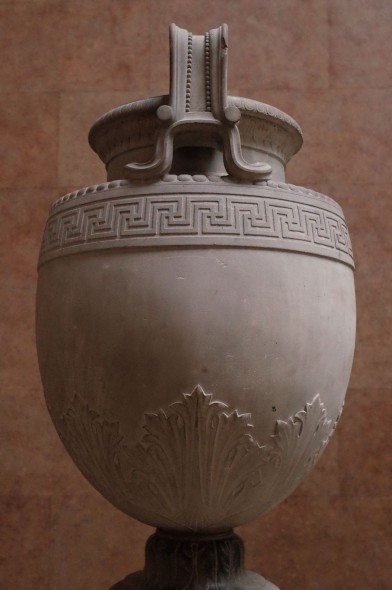 47mm mode
As with its predecessor, the camera's metering system is generally fine, with just the occasional tendency to underexpose a frame here and there when set to its default Multi metering pattern, meaning a quick +1/3EV adjustment is sometimes required. Colours are pleasing in Raw files but the Standard JPEG option does appear to rob images of some of their vibrancy and render them very neutral. Switching to the Vivid mode makes a noticeable difference, although it's perhaps not appropriate for every shot, so you may wish to call upon one of the less wacky Effects options for day-to-day shots, or create one of your own options with the two user-definable colour options.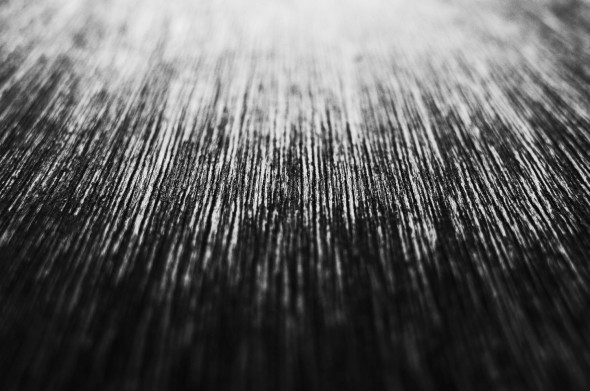 The High Contrast B&W Effects Mode was used to create this dramatic image
On that subject, the six new Effects are more sober in their image processing than those originally introduced on the GR, although the new Clarity option is useful for giving images a little extra definition while the Portrait option is just as welcome given that the original GR did not offer anything similar for people shots as standard (the default 'Off' option isn't bad but the Portrait mode does appear to render skin tones a little better). In any case, all can have their saturation, contrast and sharpness tweaked to the user's liking so you can make them a little more individual.
Noise is well controlled up until the uppermost settings, and while finely textured noise does begin to encroach at images captured towards ISO 6400, images retain their integrity well, with plenty of fine detail still visible. After this point, colour shifts and noise become more problematic.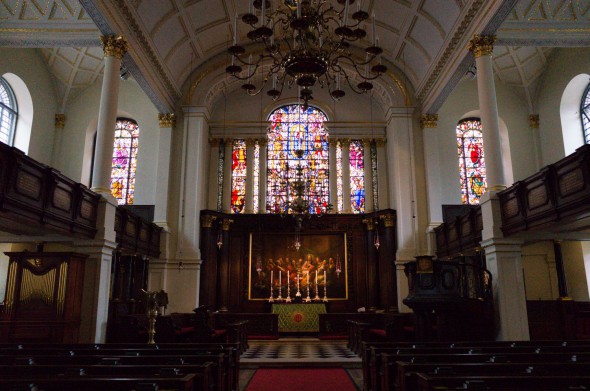 Raw image taken at ISO 6400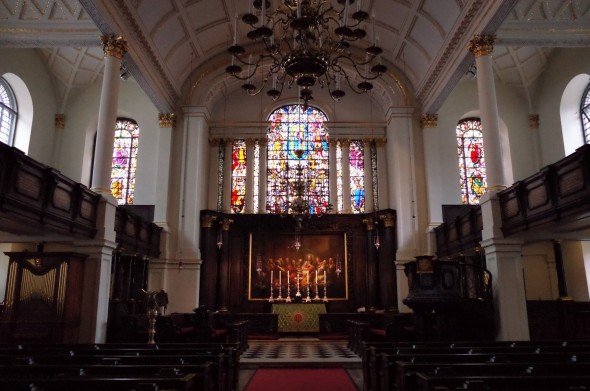 JPEG taken at ISO 6400 with Noise Reduction applied
The raft of white balance options on offer should satisfy users as much as the sound performance of the Auto and Multi-P Auto White Balance options, although mixed lighting can result in the odd colour cast. The inclusion of the Colour Temperature Enhancement option is a nice touch though, providing a slight but noticeable boost to images.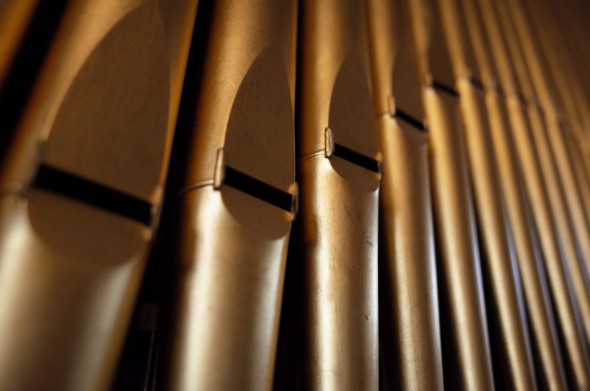 Multi-P Auto White Balance mode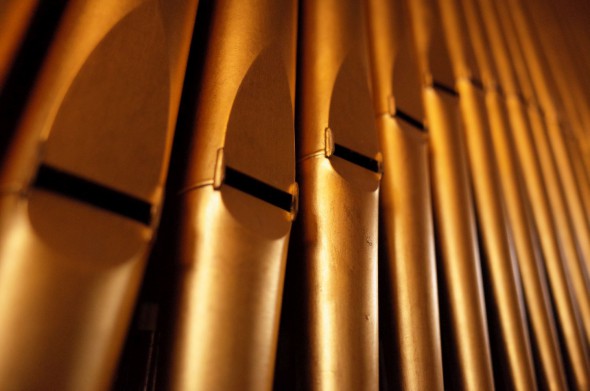 Image with Colour Temperature Enhancement applied
Verdict
The Ricoh GR II is a minor update on an already competent camera, and one could argue that the inclusion of Wi-fi isn't too vital on a model largely used by street photographers. Still, this combined with the inclusion of wireless flash and the new Effects options suggests Ricoh may be broadening its market for the new model beyond the obvious. Thanks to its high-quality build, solid image quality and an exhaustive range of customisation options, the GR II proves itself as a compelling option for those wanting something powerful yet pocket-friendly. Yet, at around £170 less, the older GR now looks like something of a bargain too.
Pros
Sturdy magnesium alloy casing
Sharp optic and filterless sensor result in highly detailed images
Comprehensive focusing options
Great defocused characteristics
Cons
Only a very minor upgrade on an already competent model
Standard colour option renders neutral images (although Raw images are good)
Colour moiré removal tool could be more effective
Video mode could be improved
Ricoh GR II: Key Specifications
16.2MP APS-C CMOS sensor (16.9MP total), no AA filter
18.3mm f/2.8 lens (28mm equivalent)
ISO 100-25,600
GR Engine V
Full HD video (1920×1080, 30p/25p/24p) with AF
Built-in Wi-Fi and NFC
Built-in flash, [email protected] 100
1/4000-300 sec shutter speed, bulb mode
3in LCD, approx. 1,230k dots
4fps continuous shooting
SD, SDHC, SDXC memory card (inc. UHS-I support)
221g (body only), 251g (including battery and memory card)
117 x 63 x 35mm
About the Author
Matt Golowczynski is a London-based photographer and technical journalist who has written for a range of print and online magazines. For more information and to see more of his work visit his website.
Related articles