Matt tries out the Rotolight AEOS, a powerful, ultra-portable, bi-colour LED light for photo and video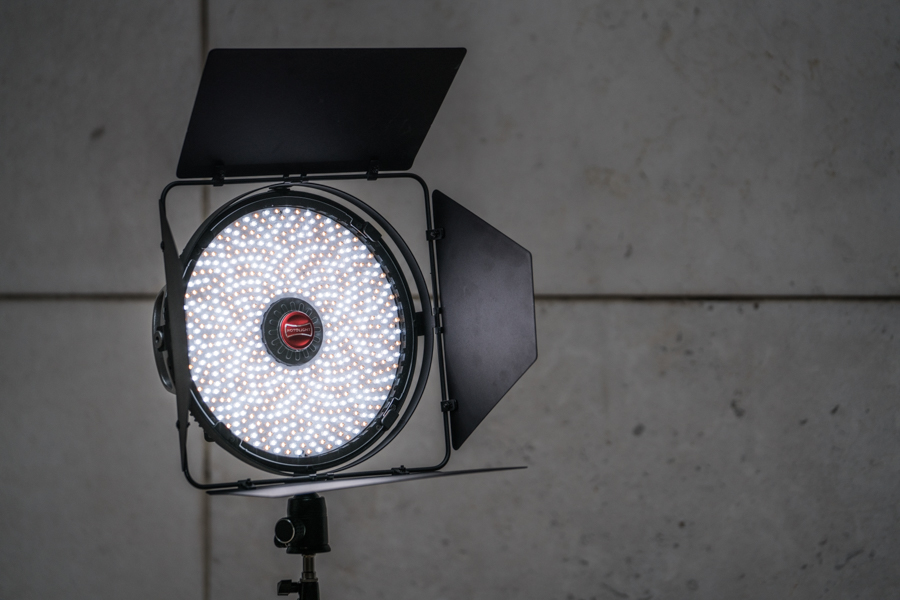 All images by Matt Higgs
Increasingly, clients are seeking to hire visual creatives who are capable of producing both high-quality stills and professional-grade video. It's therefore no surprise that an increasing number of products entering the market are aimed at people who work in both of these fields.
Setting its sights on this growing photo/video hybrid market is the Rotolight AEOS, a portable LED head "designed for portrait and location photographers and videographers on the move." Developed at Rotolight's base in Pinewood Studios, this portable light could prove to be the ideal companion for versatile modern freelancers.
With this in mind, we took it out on a portrait shoot to find out what it could do…
On the shoot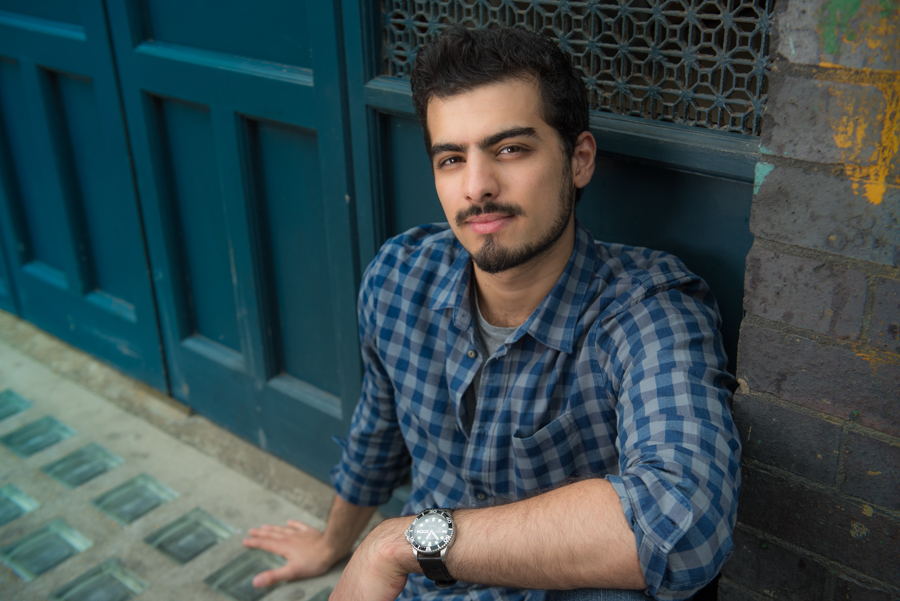 Using the Rotolight AEOS on an outdoor portrait shoot
More compact and affordable than Rotolight's Anova Pro, and with a far greater output than their smaller Neo units, the AEOS blends portability with a respectable level of power. While the head itself weighs 1.5kg, I opted to use it with a 95W/H V-mount battery (available to buy separately) that adds 725g but provides enough wireless power for three hours of constant illumination. Alternatively, the AEOS can be powered via a universal mains adaptor.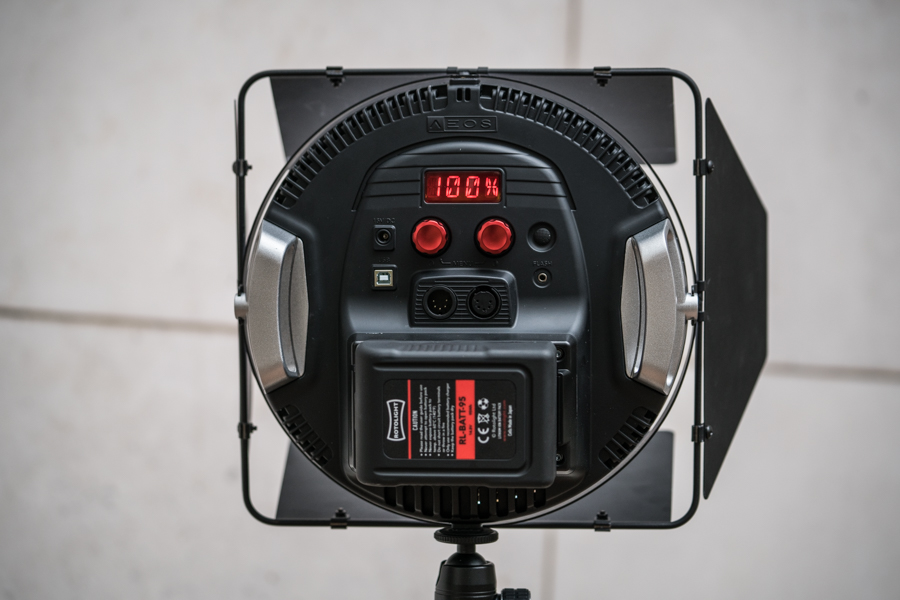 Measuring less than 10cm thick by 30cm round, it's small enough to be attached to a ballhead (included), enabling great flexibility of angle in the field, which is not something possible with all large LED panels. Handheld use is made possible too thanks to the aluminium handles on the AEOS's sides, though this would likely be reserved for shoots with an assistant as single-handed operation would quickly become tiring.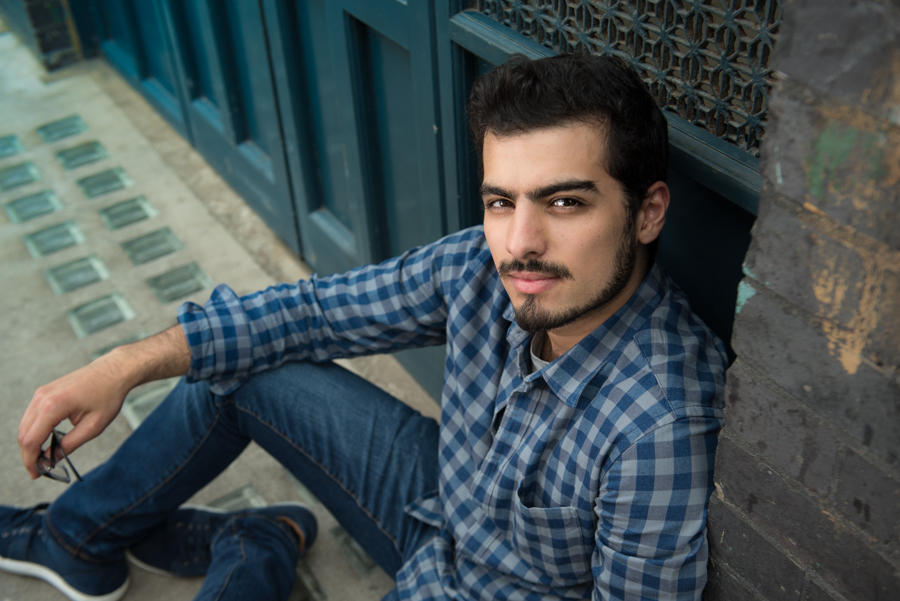 Basic setup of the AEOS is extremely easy, and the menu system – controlled via two rear dials – is simple to navigate. The journey from initial unboxing to being up and shooting with the AEOS took minutes, with the device's current power level displayed on the rear and quickly adjusted using the aforementioned control dials. I was shaping my light using a barn doors attachment, while four diffusion and creative colour filters come in the box.
With a brightness of 5750 lux at 3ft, this bicolour unit can be set to a range of 3150-6300 Kelvin, with an impressive Colour Rendering Index (CRI) rating of 96, R15 Skintone of 98 and Television Lighting Consistency Index (TLCI) of 91.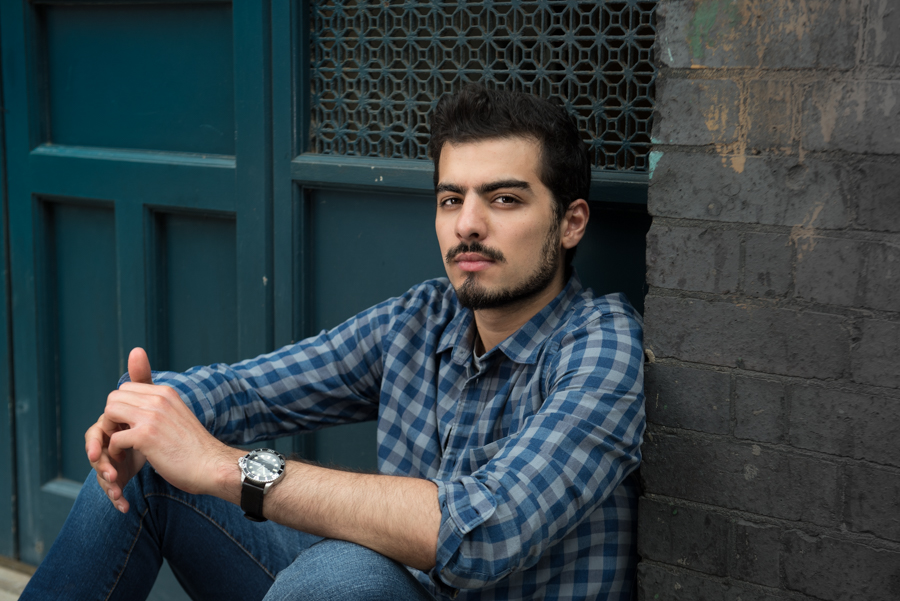 What all this means is that in a range of lighting situations, the colour temperature of this light can be accurately matched to that of a location's ambient lighting, highly useful for the reduction of colour casts in both stills and video.
Alongside its flicker-free constant output, the AEOS also offers a High-Speed Sync flash mode with no recycle time (not something offered by flashguns) and with an output of 200% of its constant level. This versatility will appeal to those looking to create a mix of content on the go.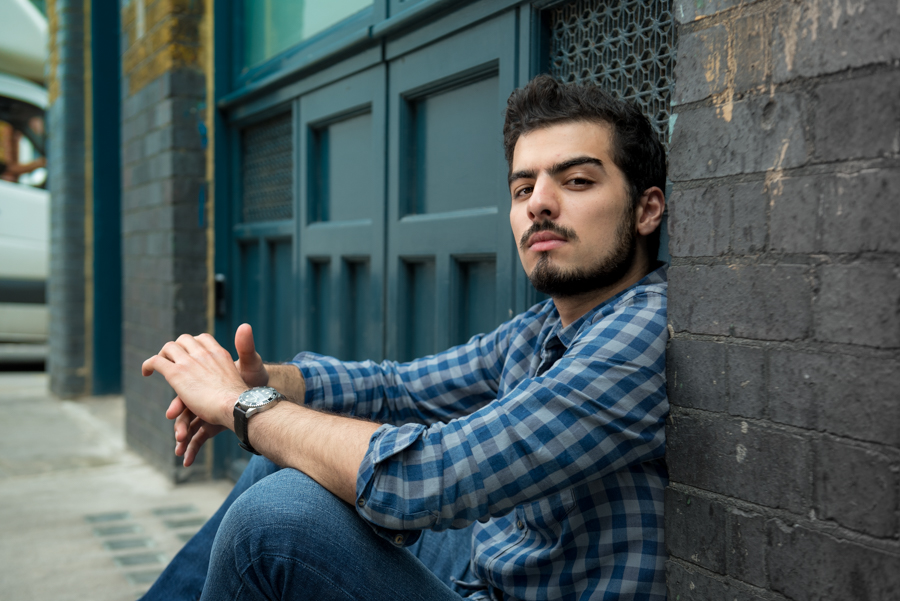 Another benefit of this unit is the AEOS's circular shape, which produces much more attractive and natural-looking catchlights in the eyes than many rectangular LED panels. Unlike the constant tungsten lights of old, this LED panel doesn't produce masses of heat either, making it far better suited for portraiture, and far safer to use on set.
However, despite its powerful light output by constant standards, it still doesn't come close to that of most flashguns. This means that on overcast days and in dark rooms it could be easily used as the main light source in an image, but in particularly bright conditions, you would struggle to notice its effect unless it was positioned extremely close to the subject. This comparable lack of power to a flash head also means that it wouldn't be a great choice for freezing fast moving subjects in images.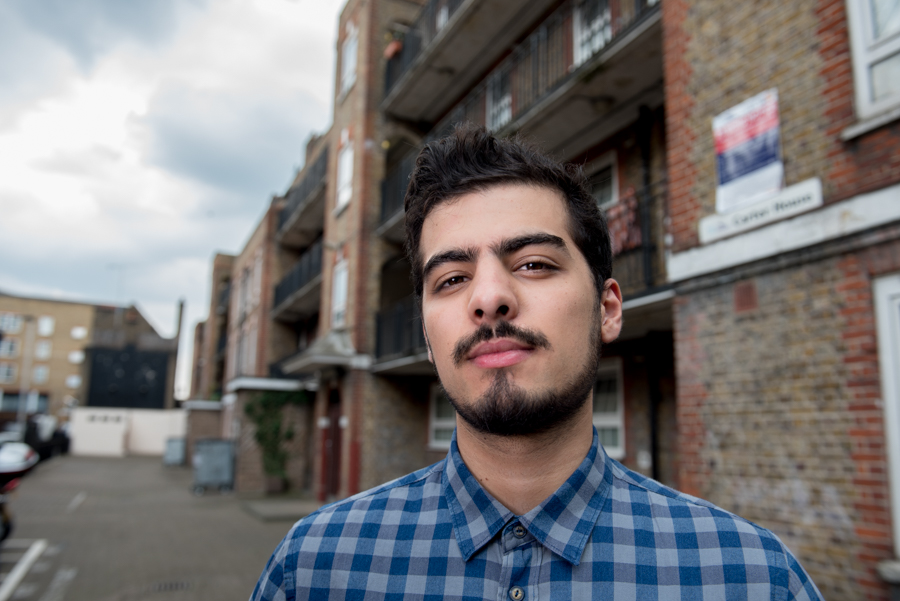 In strong daylight, you need to get close to your subject to realise the benefits
Fully-featured for video use, the AEOS provides a range of advanced Special FX options – these include a programmable fade, lightning, TV flicker, police vehicle and fire effects. These creative options could really up the production values of some lower-budget productions, helping to make it a decent investment for fledgling filmmakers. The AEOS has DMX, PC sync and USB connectivity options.
Verdict
Who doesn't want a lighting setup that offers everything? The AEOS is portable, affordable and offers functions for both video and stills use. There's no doubt in my mind that going forwards these are all things that are going to be demanded more and more by multi-skilled creatives – with that in mind, however, the AEOS not quite the ideal solution for everyone yet.
In many shooting situations, the 5,750 lux output of the AEOS is going to be great, but it can't quite combat strong daylight in the same way a standard flashgun can. With that in mind, this unit is going to better suit those who consider themselves more as videographers than photographers. For them, it will provide great value for money.
About the Author
Matt Higgs has worked for Practical Photography and Digital Photo magazines, and his live music images have been featured in numerous respected music publications including Rock Sound, Guitarist, Guitar Techniques and Akustik Gitarre. www.matthiggsphotography.co.uk.