One of the first lenses in Sigma's Art series, the Sigma 35mm f1.4 DG HSM appears to suit a range of applications. Portrait photographer Mark Stephenson takes a closer look in his review.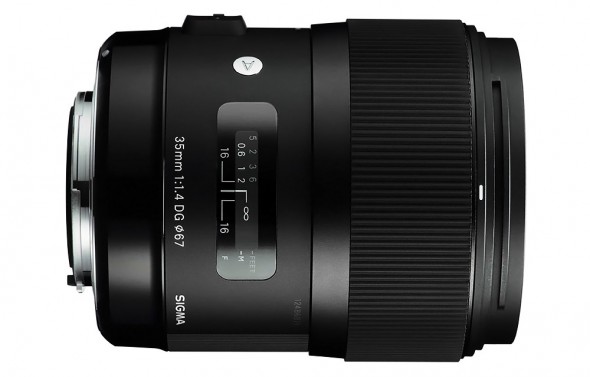 In late 2012, Sigma announced it was going to shake up its lens classifications, placing each new lens into one of three categories: 'Contemporary', where you'll find your basic zoom lenses; 'Sport', for the more high-end telephoto lenses; and last but not least, the 'Art' category, for more specialist lenses, including large-aperture primes. The Sigma 35mm f/1.4 DG HSM lens fits firmly into this last category, and if this first 'Art' lens is anything to go by, I could very well end up with several more in my bag in the future.
When the Sigma 35mm f/1.4 DG HSM was announced, it was met with a mixture of excitement, hope and scepticism. The lens sounded fantastic on paper and the MFT charts showed the lens to potentially be very sharp, but unfortunately Sigma had gained something of a bad reputation in the past from rumoured poor quality control; the internet is rife with people complaining about their old Sigma lenses not being up to scratch.
Furthermore, this lens was going toe-to-toe with one of the most popular Canon lenses, the Canon EF 35mm f/1.4L USM. A favourite among wedding, portrait and event photographers, the Canon EF 35mm f/1.4L USM delivers great optics inside a renowned L-series body. It's also been around for a while – since 1998 to be specific – so it's had plenty of time to find a place in many a photographer's bag.
Key Features
Large maximum aperture of f/1.4
Fixed 35mm focal length
HSM (Hyper Sonic Motor) and inner focusing system
'Art' classification
0.3m minimum focusing distance
9-blade aperture
The 35mm focal length is a favourite for many photographers, and one many photojournalists will be more than used to. It offers a useful and versatile field of view, capturing a good amount of a scene without feeling overly wide, nor too tight and cramped. When mounted on a camera with a cropped (i.e. smaller than full-frame) sensor, this lens feels slightly longer, equivalent to around 56mm.
The thing that most excites me about this lens is the amazing pairing of the 35mm field of view and the big, bright maximum aperture of f/1.4. The combination gives you 3D-like images with a wonderful quality, while the latter allows you to achieve a relatively shallow depth of field.
That combination of semi-wide focal length and large maximum aperture is hard to beat. The subject isolation is never going to be as defined as with an 85mm lens or similar, but on the wide field of view it looks great.
It's also a fantastic combination for event photographers, such as those shooting weddings. When light is outside the control of the photographer, this lens really shines as it allows you to shoot in very low light levels with a usable shutter speed, all the while keeping the ISO in a good range.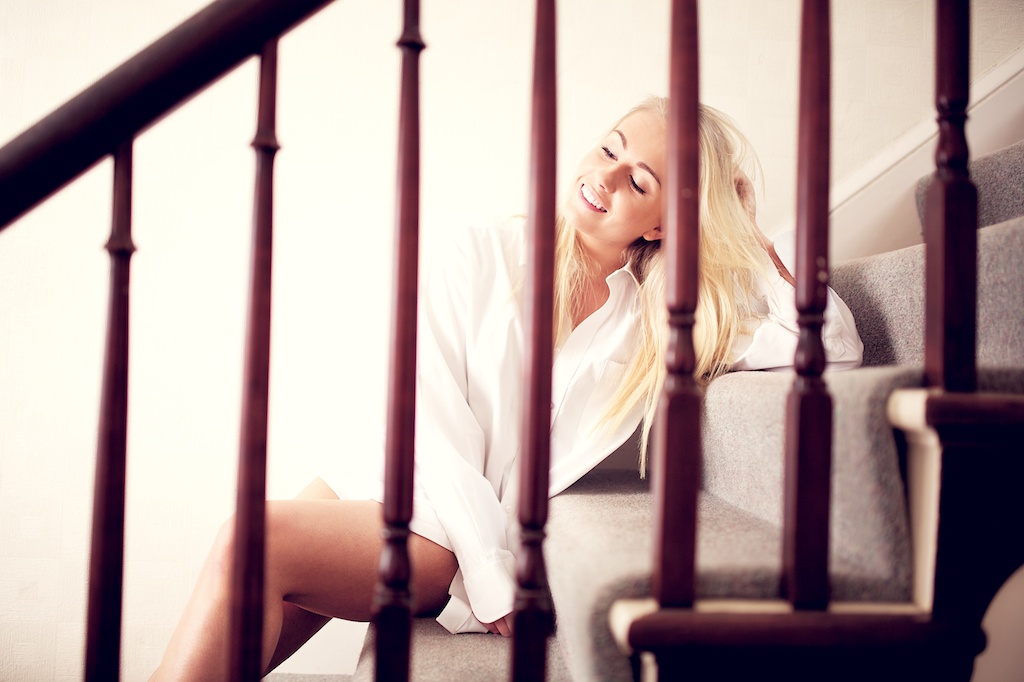 Although this review is focused on this lens in the Canon mount, it's also worth noting that it's available for four other mounts: Nikon, Pentax, Sigma and Sony.
This lens has another unusual trick up its sleeve in the form of compatibility with the Sigma USB dock. You can find an in-depth review here but its main party piece is that it allows owners to calibrate the autofocus themselves rather than having to send it off to be done by Sigma.
Design and handling
The design of the Sigma 35mm f1.4 lens is definitely something to admire; its sleek, minimal, industrial body would not look out of place in an Apple shop. I know there's probably a fair few of you shouting out right now about how a lens is merely a tool to capture images, but I can't help but heap praise on Sigma for this gorgeously designed optic.
Not only does it look great but it also feels fantastic in the hand as well, with a nice, reassuring weight. Any thoughts that this is a cheap, third-party lens are a million miles away when you're handling and using it. The focus ring is big and perfectly dampened and the only switch on it, the AF/MF switch, has a confident snap when toggled back and forth.
The lens is also supplied with a petal lens hood that fits snuggly to the front of the lens to prevent flare and protect the front element. There's also a padded pouch for storage included in the box.
AF performance
The autofocus on this lens is fast and accurate. Granted, I've not used it for indoor sports or anything too demanding, but it can happily track a model walking towards and past me, or a person on the beach for a lifestyle shoot. The Hyper Sonic Motor (HSM) ensures noise is at a minimum, while the internal focus design means the length of the lens remains the same when focusing, unlike on some others.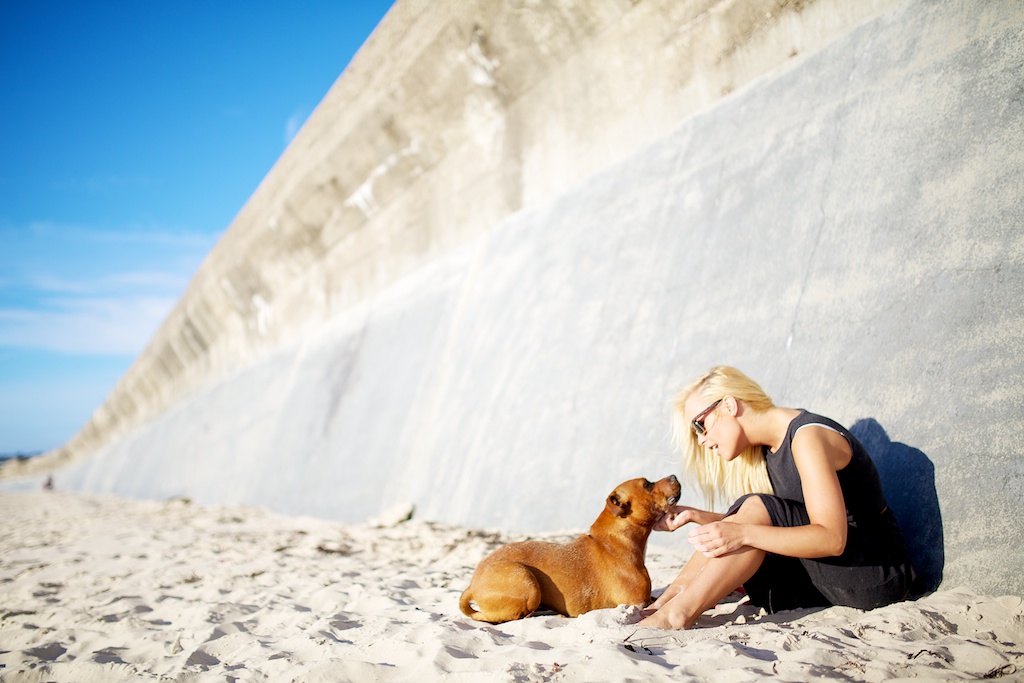 The minimum focus distance of the lens is 300mm; this provides you with a magnification 0.19x. This is nowhere near macro but it would be unfair to expect a lens of this type to excel in this area. In use, I've found this distance to be more than adequate.
Image Quality
This lens really shines when it comes to image quality. Being a prime lens it is very sharp, especially in the centre of the frame. Wide open at f/1.4 the corners are not quite as sharp but stepping down past f/4 will provide razor-sharp images from corner to corner. It is also nearly distortion free, with very slight barrel distortion. This is achieved in part by the aspheric lens at the front of the lens series.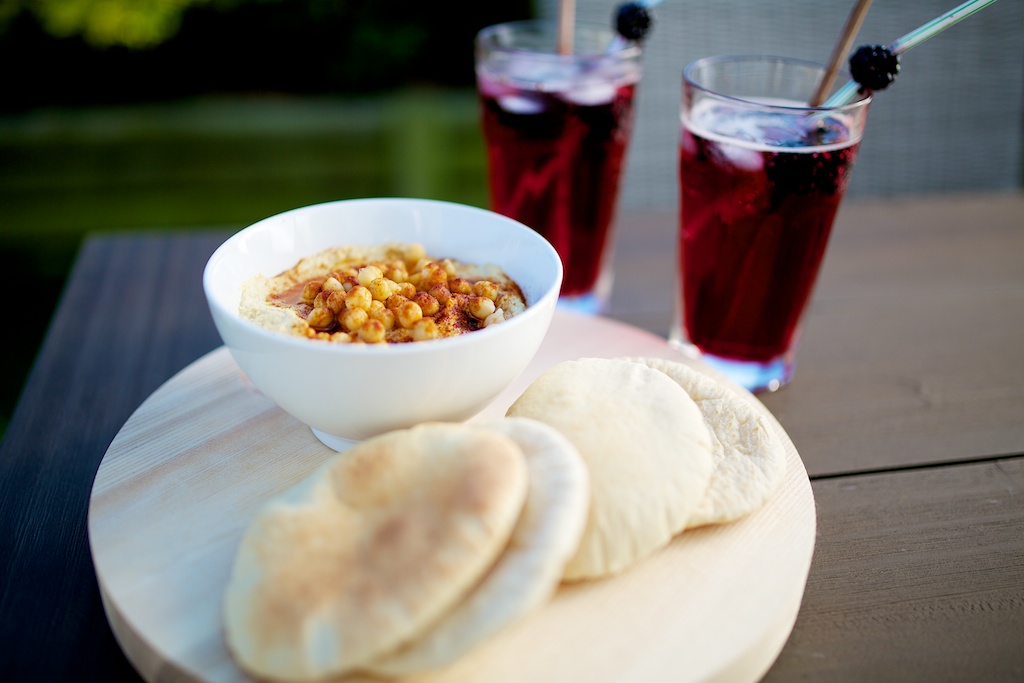 When looking at any prime lens it is important to look at the bokeh. This is the quality and rendering of the out-of-focus areas. The Sigma 35 f/1.4 has a 9-blade circular aperture that, to my eyes, produces very nice bokeh. It's not going to have the same creamy effect of a longer lens, but it does produce smooth and pleasing blurred areas that really pop out against the sharp and focused ones.
Vignetting on the Sigma 35mm f/1.4 is very apparent wide open although, just like with corner sharpness, this can be resolved by stopping the aperture down. For my use, I actually find the vignetting to be no problem at all as I often add a slight vignette to images to draw the viewer into the middle of the photo.
Verdict
There is something unique about this lens. The combination of the focal length, sharpness, shallow depth-of-field, bokeh and even the vignetting means this lens produces wonderful images. For the kind of images I shoot, which are environmental portraits and lifestyle shots, it's a winning combination. This lens is one of the first in my bag for location portrait shoots or weddings; if you told me I had to weld a single lens onto myCanon 5D Mark III, the chances are that this would be the lens I would pick.
It works absolutely brilliantly for environmental portraiture, as well as events, travel and documentary photography. I could see myself happily travelling with just this lens and it's always in the bag for any events I shoot. Shooting at a kid's party? It's a great focal length to get in close to the action, and while the large aperture will help isolate your subjects, the focal length will still include the environment in the beautifully rendered background.
Sigma deserves credit for this lens and the new 'Art' category it has defined. If this is anything to go by I will be keeping a close eye on any new lenses that come out of the Sigma factory with an 'A' embossed on the side. The quality of my particular lens leaves nothing to be desired and there's no talk in internet forums about inconsistent quality control.
Pros
Unique images at 35mm and f/1.4
Great image quality
Nice bokeh
Gorgeous industrial design
Good value
Cons
Not weather sealed
Vignetting wide open
Sigma 35mm f1.4 DG HSM: Key Specifications
Focal length: 35mm
Maximum aperture: f/1.4
Minimum aperture: f/16
Minimum focus distance: 0.3m
Mounts: Canon, Nikon, Pentax, Sigma and Sony
Filter thread: 67mm
Weight: 665g
About the Author
Mark Stephenson is a portrait and wedding photographer based in Jersey, Channel Islands. To see more of Mark's work, visit his Facebook page here.
Related articles