Is the Pentax K70 one of the best value-for-money DSLRs available? Richard Sibley takes a look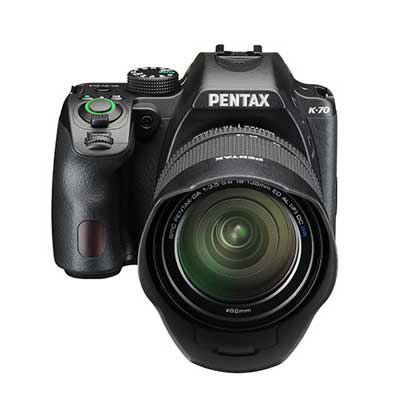 It's easy to overlook the Pentax K70, in favour of its Canon and Nikon counterparts. However, the Pentax camera has more than enough features and power to hold its own and better its rivals. Here are the six key reasons we love the K70, and you should too.
1. Made for photographers
Pentax is a brand with a long heritage of producing excellent cameras aimed at photography enthusiasts. Many photographers would have learnt on the classic Pentax K1000, before progressing to the more advanced ME Super. Like other Pentax digital SLR cameras, the K70 follows Pentax's heritage of making advanced cameras for photographers.
In hand, the Pentax K70 is reassuringly sturdy. It has a maximum shutter speed of 1/6000sec, and the shutter carries a lifespan of 100,000 cycles, which is a feature usually found on professional cameras costing more than two or three times the price. Another feature usually only found on professional cameras, also on the K70, is a 100% optical viewfinder.
The camera has a deep handgrip, allowing users to keep a secure hold on the camera, even when wearing gloves. Similarly the buttons are a good size, nicely shaped, and positioned so that they can be easily found and pressed by even a gloved hand, and when the camera is held to the eye.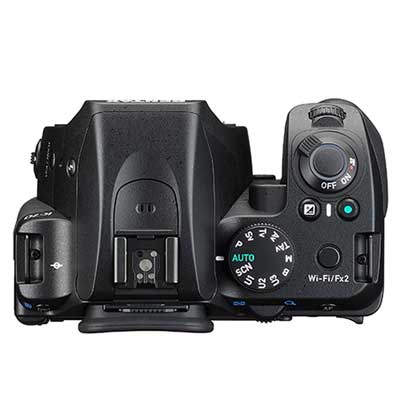 In terms of features, the Pentax K70 has one of the most comprehensive sets on the market of cameras its price point. Add a Pentax O-GPS1 GPS Unit and you can take advantage of the Astro Tracer function that uses the sensor shift feature to move the camera's sensor when shooting stars to prevent star trails. As you would expect, there are also several HDR settings, a maximum shooting rate of 6fps, a 77-segment metering system and autofocusing that works down to -3EV for shooting in low light.
When shooting Raw, the K70 makes full use of the capabilities of its 24MP sensor by capturing 14-bit raw files that are full of detail in highlight and shadow areas, and you can also use a maximum sensitivity of ISO 102,400. Then there are the camera's more modern features, such as built-in Wi-Fi connectivity and a fully articulated 3" screen that is just as useful for shooting at low angles as it is for recording video blogs in Full HD 1080p quality.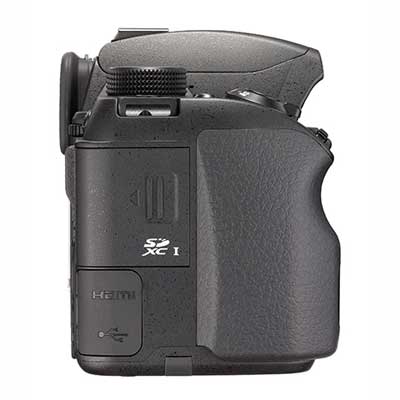 2. Don't worry about the weather
Given that a camera is essentially a box full of sensitive electronics, the last thing that you want to have to worry about when taking photos is adverse weather. Thankfully, the Pentax K70 is fully weather sealed. There are more than 100 seals included in the build of the K70, with everything including the screen safely protected from rain, dust and dirt ingress. Additionally, the camera can operate in temperature conditions as low as -10°C, and is therefore perfect for those once-in-a-lifetime trips to Iceland, Norway or Alaska to shoot the Northern Lights.
However, weather sealing is only as good as its weakest part, and for most cameras that is the lens. Thankfully, Pentax offers a comprehensive range of All Weather (AW) and Weather Resistant (WR) lenses. The All Weather lenses are made with more advanced sealing that also helps to prevent dust ingress, while the Weather Resistant lenses will cope with a rain shower. These lenses aren't waterproof, but they will allow you to go out shooting in the rain or snow without having to worry about water damaging your lens. So partner the K70 with an AW or WR lens and you wont have to worry about that inclement British weather again.
3. Lenses, lenses, lenses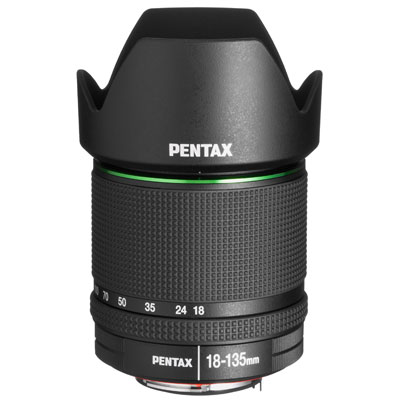 There are some fantastic Pentax KA mount lenses which can be used with the K70, not least the limited range of fixed focal length lenses. In addition most major third-party manufacturers produce Pentax KA mount lenses. So if you want a Sigma 50mm f/1.4 Art lens, you don't have to buy a Canon or Nikon – it's also available in Pentax KA mount.
The best part is that the current Pentax KA mount is a variation of the original K mount that was introduced in 1975. There are more than 40 years' worth of K-mount lenses and the majority of these lenses can still be mounted on the Pentax K70, although some will limit the use of some camera features. The result is that there are thousands of used lenses available, many at great prices, meaning that you can add quality glass to the front of your camera for a very reasonable price. So there are fantastic Pentax lenses, third-party lenses and 30 years of legacy lenses that will work with the Pentax K70.
4. In-camera stabilisation
Pentax was one of the first manufacturers to introduce sensor based image stabilisation. So you don't have to look for stabilised lenses to put on a Pentax K70, all your shots will be stabilised by the sensor shifting slightly to counter your movement. This has an advantage of lens based stabilisation because, with very few exceptions, any lens that you mount on the camera will benefit from stabilisation. Put a modern lens on the K70 and it will be stabilised, put a 40-year-old K-mount lens on the K70, and it will be stabilised – that is something that Canon and Nikon simply can't offer on their DSLRs, and with so many legacy lenses to choose from it's a fantastic feature.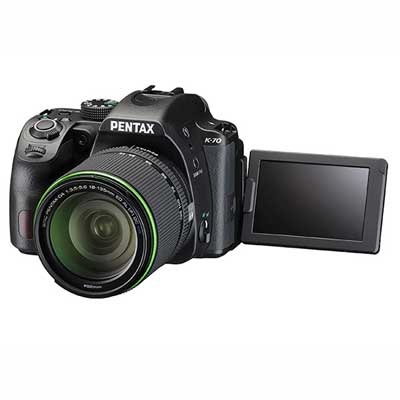 5. Don't worry about the anti-aliasing filter
Recently, one of the first things that photographers look for on a camera specification is whether the camera has an anti-aliasing filter. Yep, that little glass filter can make a big difference to how the camera performs. For those that don't know what an anti-aliasing filter is, it is designed to slightly blur the image, just fractionally. "But why would you want to blur the image?" I hear you ask.
The answer is to avoid the introduction of moiré patterning when photographing fine linear patterns – you'd see these on fabric texture like denim, or on distant brick work in buildings. However, the filter can have a compromising effect on the resolution of images, and it's worth noting that for many types of photography, such as landscape, moiré patterning will never be an issue.
The Pentax K70 has no anti-aliasing filter, so it can get every last detail from its 24MP APS-C sensor. It has the potential to get sharper images than its competitors because of this. But if you photograph people, or architecture and moiré patterning is a concern, the Pentax has a unique solution – AA Filter Simulator. Using the same mechanisms that are used for image stabilisation, the K70 can shift the sensor a few pixels during an exposure. The result is a slight blur, only noticeable when viewing an image at 100%, but enough to reduce, or completely remove, any moiré patterning.
Pentax is the only camera manufacturer to offer this technology, and it means that you never have to worry about whether your camera has an AA filter again.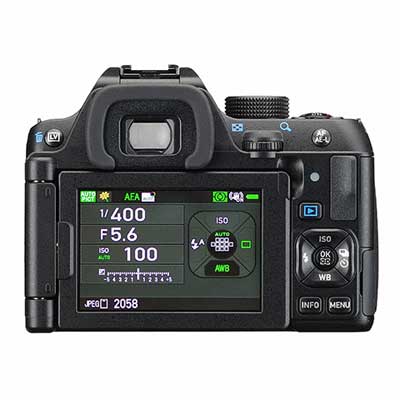 6. Value for money
With all of those features and advantages you may expect the Pentax K70 to cost nearly £1000, but impressively it comes in at just £559 body-only or £799 with an 18-135mm f/3.5-5.6 ED AL [IF] WR lens. This is great value for money, especially given that it means the 18-135mm weather-sealed lens effectively costs just £135. This is a superb option for someone just starting out with a DSLR camera, but there are also more than enough features to keep experienced photographers happy for a long time to come. If you haven't upgraded your DSLR camera for a few years, then the Pentax K70 may just be the camera for you.
About the Author
Richard Sibley is a writer, photographer and former deputy editor of Amateur Photographer magazine. Follow him on Twitter and Instagram
Related articles