Photographer Martin Smith discusses why a switch to mirrorless worked for him in his Sony Alpha A7R Mark II review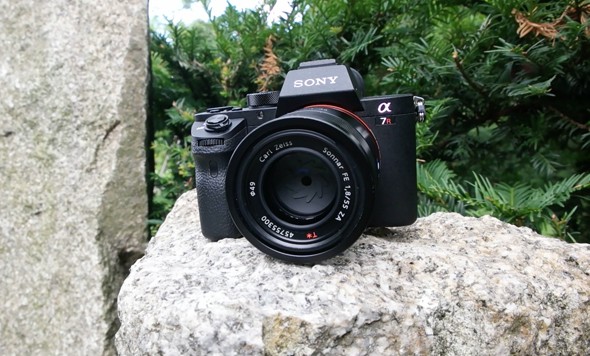 The Sony Alpha A7R Mark II is a camera that has justifiably received amazing reviews. When I considered switching to this mirrorless model I read everything I could find to support an informed decision. Despite there being a wealth of information available there were also many gaps. So I have decided to share some of my perspectives and experiences in the hope that they may help others.
I have been a DSLR user for years. Use of my Nikon gear had become intuitive and I was achieving superb results, especially in combination with Zeiss and Sigma Art lenses. But when many of the photographers I know and respect started moving to Sony, I thought it was time to find out why. I spent many hours researching, quizzing those friends who had made the switch.
The Sony Corporation has a fantastic PR machine and it was easy to find powerful reviews and a raft of favourable comments from well-known ambassadors. But I realised that some of my photographic needs are different to those of many other people, and it was hard to find similar photographers to me sharing their experiences.
A particular photographic style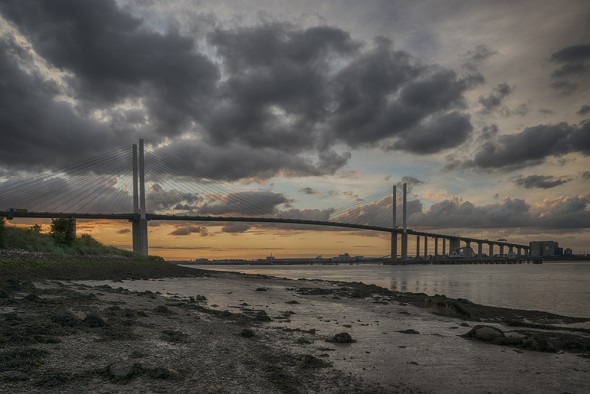 Image by Martin Smith
I am a fine art photographer primarily shooting cityscapes. Many of my images are created in low light or at night. During a single shoot I take a lot of exposures and frequently create panoramas by stitching anything from two to forty images. Many of my prints are very large. This style of shooting creates some specific needs.
When you're shooting multiple long exposure images at night, there can be time constraints due to multiple factors. Boats and other vehicles can come in and out of frames, the water will likely move, and at dawn or dusk the light changes quickly. If the long exposure ISO setting is used, exposure times per frame are doubled, compounding the problem.
If you are not used to shooting panoramas, consider this example. I created a panorama of Shanghai Harbour that was particularly challenging. I needed to combine several images in a busy harbour where the boats that were continually coming in and out of view needed to be eliminated. Because of river traffic it was not possible to shoot all the images in a logical sequence, instead waiting for boats to clear one frame and for water to settle before pressing the shutter then moving on to another. If one of the frames was not sharp due to camera shake the entire panorama would be ruined, so each frame needed to be reviewed in the field.

Pudong, Shanghai. Image by Martin Smith
What were the main reasons for moving from DSLR to mirrorless?
Principally size and weight. None of us are getting any younger and I had reached the point that lugging around heavy bodies and prime lenses was becoming a chore. However, I did not want to compromise on image quality. A Sony system comprising a body and four primes fits into a satchel (I use the excellent Peak Design Everyday Messenger 15 bag) and is considerably lighter than the Nikon kit I was used to.
Buying a system
There were two challenges to overcome. The first was getting advice specific to my needs and the second was getting hold of a complete system. There are some very good retailers out there but expertise and advice tends to be fairly generic and I was unable to find anyone who uses cameras as I do amongst retail advisers. Finding specifics about lens flare when shooting directly into street lights or the finer points of handling long exposures are too detailed for generalist advisers.
For this reason it is essential to buy from a supplier with an excellent returns policy. When my questions became too detailed, Wex advised me to buy equipment, test it, and return it if it did not meet my requirements. This was fine for the equipment they stocked, but other suppliers do not have such accommodating polices.
Getting hold of kit was difficult as at the time of buying many items were new to the market and in short supply. Because I wanted a complete system I decided to contact Sony directly to ask for help in sourcing items. But they are not set up to deal with individual purchasers preferring their retail network to handle enquiries.
I settled on the following configuration
For general use:
Sony A7RII
Zeiss Batis 25mm and 85mm lenses
Sony Zeiss 35mm and 55mm lenses
For different situations I opted for two additional lenses:
Sony 70-200mm f/4
Sony 24-70mm G master

Image by Martin Smith
There were three additional components I required for my style of photography that presented problems.
The L bracket, essential for panoramic shooting. (Shooting vertically rather than horizontally means the final images can be larger). The L Brackets from the more reputable suppliers do not work as they block access to the cable release socket. There are extenders but in my view these are impractical. I found a cheap import which had a gap in its structure to allow access to sockets. It works perfectly.
The remote release. Wireless solutions did not work well. The generic Sony version was unreliable, as confirmed by internet research. Others I tried were not effective as they accessed the infra-red point on the camera from the front (not ideal when shooting images for panoramas in quick succession). I settled on the Sony wired release which is very effective, accessing the remote socket through the L bracket.
Lens adapters. An advantage to Sony systems is the ability to mount lenses from other brands via adapters. I tried both the Metabones and Novoflex adapters with Zeiss Nikon fit lenses. Both functioned well optically but neither transmit EXIF data with the image files. The Novoflex was awkward in combination the Zeiss 135mm lens as its fixing mechanism got in the way.
How have I found the system in the field?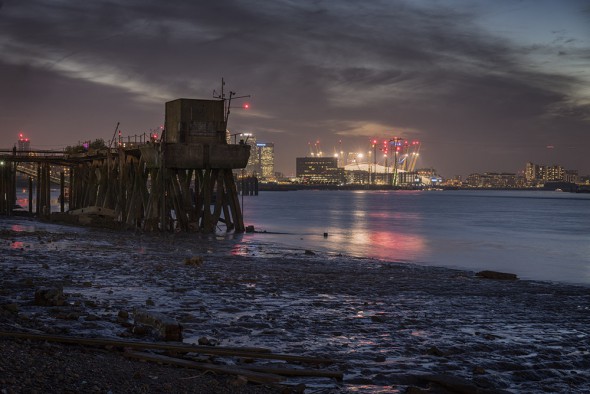 Image by Martin Smith
Pros:
The A7R II is a superb camera with a brilliant sensor and an exceptional dynamic range, the latter of which is especially strong when the in-camera high dynamic range setting is chosen.
There are many excellent lenses available for the system. The range is being added to all the time.
The system is relatively small and lightweight. It fits into a satchel and a complete system can be carried as hand luggage on a flight.
The autofocus is super sharp and extremely reliable more than 90% of the time.
As a mirrorless lighter camera the A7R II is less prone to camera-shake than DSLRs.
The camera produces large, high-quality files and exceptional images. Native files are 7952 x 5304 pixels. Prints at 180 dpi are 112 x 75 cm (44 x 30 inches) without interpolation.
Cons:
The camera's menu system is not user friendly. There is no obvious structure. Many (but not all) functions can be customised to buttons for quick access.
The camera is fiddly to use. It is very easy to change settings accidentally. It is particularly easy to lose autofocus navigation.
It is not a fast camera to use and does not have the instantaneous characteristics of DSLRs. Reviewing images at the time of shooting can be particularly time consuming due to large file sizes.
Manual focusing is awkward. Focus peaking is reliable when zoomed in to the subject but less so when viewing an entire frame.
The system needs extensive computer resources. Large image files can be slow to process and take up a lot of disk space. Native files are 85MB, when opened up in 16-bit the size is 253MB. Both are significantly larger than the file sizes from Nikon's 36MP cameras.
It is essential to update to the latest firmware. There is a well-documented hot pixel issue when shooting long exposures. I had this problem with the camera as supplied, but when I upgraded the firmware it was resolved
As yet, Sony does not offer professional support in the UK. I understand this is changing in September.
Conclusion
The Sony mirrorless system is superb and judged purely on results the A7R II is a brilliant camera. I am glad to have made the switch. The fact that demand so significantly outstrips supply is testament to the product's excellence, but there are some operational issues and compromises that users need to be aware of. I hope this analysis might help some prospective users to avoid pitfalls.
So, should you switch from DSLR? For my style of shooting the answer is a reserved yes. For other types of photographers the case may be more compelling.
This is an independent and personal review. If any readers have overcome any of the problems I have identified through other methods or workarounds I would be pleased to hear from you.
About the Author
Martin Smith is a Master Photographer based in Hertfordshire, England. He spends much of his time creating images of London but has also conducted assignments in five continents. Through his company, Mr Smith World Photography, his work has been supplied to hundreds of home and offices around the world and has featured in the international press. Signature collections include London, Amazing Places, the Natural World and Route 66.
Related articles