We had a few weeks with the new Sony Alpha A7R II before it hit our shelves to get hands on with what will be one of this year's most popular cameras. Jon Devo discusses his time with Sony's 42.4-megapixel flagship.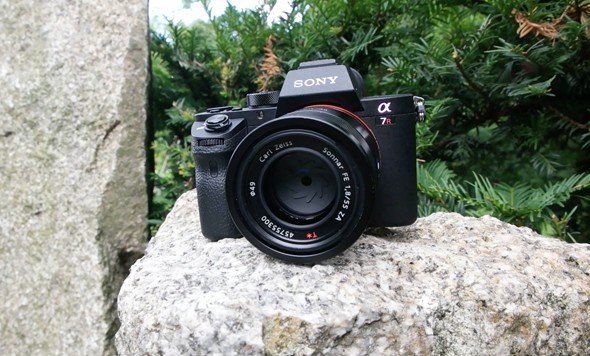 Sony Alpha A7R II: Hands-on review
Going from strength to strength, Sony's full-frame camera lineup is receiving another boost in the form of the Sony Alpha A7R II.
With its 42.4-megapixel back-illuminated sensor, in-camera 4K-video recording and 5-axis image stabilisation, the A7R Mark II is Sony's biggest statement of intent to date.
Looking at the A7R II alongside its predecessor the A7R, you can see that the newer model is larger in size and has a tougher, ruggedised feel. This extra heft adds about 160g to the camera body but it's still 305g lighter than the Canon 5Ds. I found that the slightly larger size made this the most comfortable Sony Alpha A7 model to hold so far. It should be particularly pleasing for people with larger hands. The improved grip with its repositioned shutter button is instantly noticeable when you pick up the camera, which handles more like a DSLR while remaining compact.
Other standout design improvements include the texturised matt finish on the camera's metal top plate and the chunkier mode dial, which now sports a locking mechanism.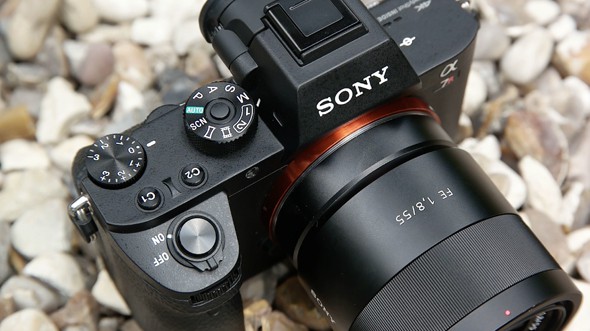 Unfortunately the unit we were given was pre-mass production so we can't share any images taken with the camera, but having used it for a couple of weeks before launch, we are massively impressed by the A7R II's performance. It especially appears to shine in low light, where it's equipped to handle even the most challenging shooting scenarios.
Sony has included the 5-axis optical SteadyShot image stabilisation system that featured in the A7 II, meaning you can get away with lower shutter speeds and avoid using high ISO sensitivity settings. However, if you need to keep your shutter speed high, the camera has an impressive sensitivity range of ISO 50 – 102,400 and our pre-production model seemed to handle noise excellently.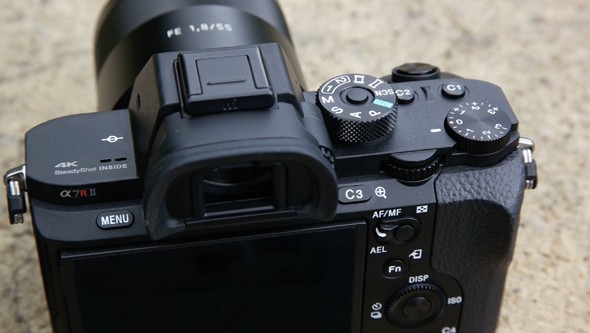 The new A7R II benefits from an improved circuit design and updated focusing algorithms, meaning that its 399 focal plane phase detection AF points and 25 contrast areas are up to 40% more responsive than the original A7R. The sensor output is also up to 3.5x faster, delivering snappy performance and full resolution stills capture with tracking AF at 5 fps.
Sony has worked to dampen the impact of the camera's shutter action, this helps to reduce shutter shake issues, which can be pronounced with such high resolution sensors. But another great upshot of this dampening is that the shutter sound has been hugely improved. The A7R announces every shot that it captures like a single loud clap in a fancy gallery, but the new A7R II sounds like the silenced weapon of choice for a gentleman spy.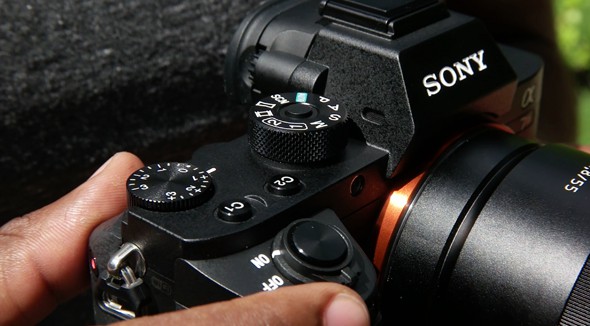 As if bumping the resolution of its full-frame flagship camera up to 42.4 MP wasn't adequate, the A7R II also captures up to 4K-resolution (3840 x 2160) video internally in XAVC S format, with professional picture profiles, time code and other pro-focused features included. As soon as we have a production-certified model we will share some video captured using this camera and comment on the quality and utility.
Shooting images and video at high and low angles is made much easier using the camera's new hi-res tilting screen, with focus peaking (in three colours) and manual focus magnification. We also really like the XGA OLED Tru-Finder on this unit, it has a 0.78x magnification and is exceedingly clear, my only gripe is that it's fixed into position. Having enjoyed the trend by some manufacturers towards tilting viewfinders for video capable products, such as Canon's C100 Mark II and Panasonic with the Lumix GX8, having a mobile viewfinder would have been a sweet addition to this camera. But either way, the A7R II's feature-set ticks many minor and major boxes for advanced users and professionals alike.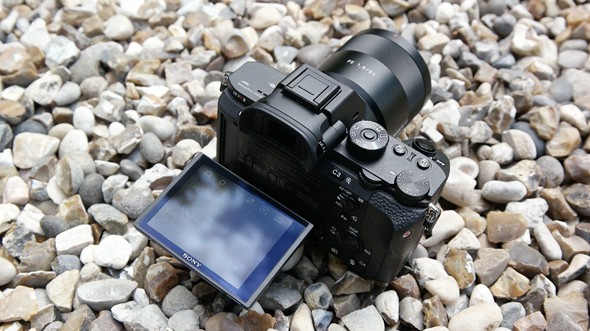 Conclusion
Some commentators are labelling the Sony Alpha A7R II a 'DSLR Killer', and while I don't agree with that statement, it is definitely the most competitive and comprehensive compact system camera that we've seen from any manufacturer to date.
A camera featuring a 42.4 MP full frame sensor inside a rugged metal compact body, with in-camera 4K video, 5-axis optical stabilisation, a comprehensive and fast hybrid AF system, impressive ISO sensitivity performance, as well as mic and audio monitoring ports, sounds like a wish list. Sony has just delivered all of that in a single body. If there was ever a compact system camera to tempt DSLR owners away from their bulky bodies, this is the one.
The Sony Alpha A7R II is priced at £2599 body-only at launch, but you'll have to move fast if you want one as this camera is going to be one of the most in-demand models this year.
Want to see more of the A7RII? Check out our video review below
Related Articles