The Sony alpha A7S II combines some of the company's pro video excellence and impressive stills capabilities. Our very own Stuart Dennis takes a look at some of this camera's features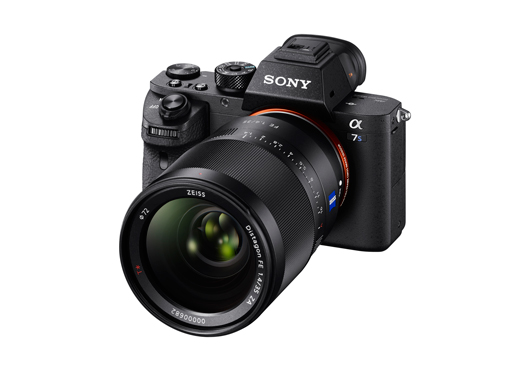 Sony's strength in the world of professional video has long been established, but its photographic credentials have been something of a lesser focus over the years. However, the company has worked hard to address this imbalance and its market-leading mirrorless Alpha range are testament to its continuing and rapid innovation in full-frame photography.
That being said, it was only a matter of time before Sony joined its new cameras with the flexible 4K version of the XAVC video codec used in its professional video camcorders. That time came with the introduction of A7R II, a high-resolution mirrorless model capable of shooting 4K video. Now Sony has gone a step further and updated the A7S with a new model called the A7S II, and last week I was lucky enough to get my hands on it at its official launch in Munich, Germany.
The introduction of the Sony A7S created a new standard of low-light performance in video-capable mirrorless cameras, and the new A7S II builds on the original sensor of the A7S, adding on-board 4K XAVC video recording, the new S-Log 3 gamma profile and 5-Axis Stabilisation. These are substantial new features that benefit both video shooters and photographers alike.
High res and high frame rates: 4K XAVC Video and 120FPS in HD
Sony has implemented its flexible XAVC codec throughout the vast majority of its pro camcorder range, and the 4K XAVC-S incarnation has made its way into the A7S II. This means we can shoot 4K resolution 100Mbps 8-Bit 4:2:0 footage down to SDXC cards (you will require the UHS-1 U3 Class 10 type of cards for 4K recording).
Remember, if you fancy recording a higher bitrate and a less compressed chroma-subsampling ratio in Pro Res, you can simply hook up an Atomos Assassin to the A7S II's HDMI output and shoot that way too. That said, the 4K XAVC-S footage straight from the A7S II is very impressive, and on-board recording is really handy if you're trying to keep your shooting set up as lightweight as possible.
Something to remember about the A7S II is that it records a full-frame 4K video image: it does not have a Super 35mm crop mode like the recent A7R II. However, having seen the 4K imagery for real on a Sony UHD display at the launch event, I can honestly say that the full-frame aesthetic suits 4K resolution down to the ground.
Moving away from 4K and full-frame, the A7S II has some powerful slow-motion capabilities. You can shoot 120 frames per second in HD, but bear in mind that the sensor crops by 2.2x in this mode. However, in my experience the high frame rate recording appeared beautifully clear and aliasing-free.
Wide dynamic range: the new S-Log 3 profile
So we've looked at the camera's impressive 4K and high speed credentials, and now supporting the A7S II's increased video resolution is a new wide dynamic range (DR) log setting called S-Log 3. The A7S had the S-log 2 log profile, which also enabled flat images with wide dynamic range, but could prove tricky to colour grade at times. The new S-Log 3 profile comes straight from Sony's top-end cinema camcorders and is very similar but has a more natural curve, making skin tones appear more natural than the S-Log 2 did. Moreover, images shot with the S-log 3 profile should sit more naturally with log profile shots from other brands, like Canon's C-Log and Arri's Log-C profiles.
Also, there's now a "Gamma Display Assist" function, which essentially throws a REC709-esque filter over the flat image on the LCD screen so we can see a more saturated, contrast-y image (focusing and lighting can be tough when all you can see is the murky flatness of a log image).
Both S-Log and S-log 3 are available on the A7S II. I have it on the good authority from Sony's Professional Handheld Camcorder Manager, Joon Hong Tham, that both modes have their strengths. He said that as a rule of thumb that S-Log 2 works best for preserving highlight detail and S-Log 3 works best for preserving shadow details.
Another feature designed to bring the A7S II in line with Sony's cinematic camcorders is the addition of new colour gamut support, with S-Gamut3 designed for shooting for the upcoming BT.2020 colour space for broadcast and S-Gamut3.Cine designed for shooting for the ACES colour space being used more and more in cinematic colour grading.
The addition of these gamma and gamut features indicates a level of high-end forethought on Sony's part that is simply not evident in the competition. Cinema-level gamma and gamut profiles on sub-£3K CSC camera? We really have come a long way since the days of going into our DSLR menu, switching it to neutral, turning the sharpness right down and hoping for the best!
Keeping it steady: 5-axis stabilisation and low-light performance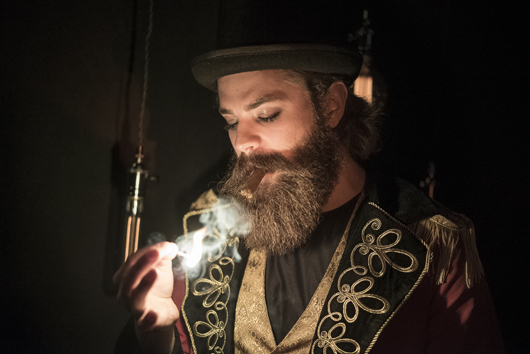 An edited A7S II RAW file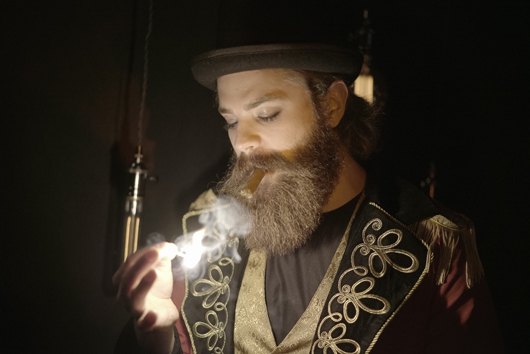 A7S II jpeg
The A7S II uses the same 5-Axis stabilisation as the A7R II, so from a photographic perspective you can now shoot handheld using a slow shutter speed very easily. What is even more impressive though is that by combining the 5-Axis stabilisation with the A7S II's frankly frightening low-light capabilities, we can get sharp telephoto shots in challenging lighting conditions. Indeed, the AF functions have also been improved to work faster and more accurately in dark situations.
This combination of features is a tremendous boon for the videographer as well. Although the 5-Axis stabilisation won't replace the stability of a shoulder rig or monopod, it does mean that stable shots are achievable when travelling light or having to shoot quickly. Moreover, in my view the video image at even as high an ISO as 56,000 looked relatively clean and completely usable.
4K for under £3K and Sony's full-frame firsts
The remarkable aspect of the A7S II, and indeed Sony's upward gear-shift in the world of video-capable stills cameras, is just how far ahead of the game the firm is now in terms of specification and price. Who else is making a full-frame, 4K video-recording mirrorless camera for £2499? Moreover, the implementation of S-Log 3 and S-Gamut3 places the camera alongside Sony's top-end 4K pro camcorder range, meaning you can cut footage from the A7S II in with images shot on the FS7 and the upcoming FS5 and edit/grade them seamlessly because the codec and colour science is the same throughout the range.
There's an admirable fearlessness to Sony's direction here. For Sony, it's no problem that pro-level video features are finding their way into stills cameras. Indeed, Sony is actively encouraging the convergence and harmonisation of these photo/video feature-sets.
It's wonderfully joined-up thinking and gives the impression that Sony now looks at its video and stills offerings as a connected "big picture" rather than a series of limited ranges. Sony might have been slow to introduce top spec video into its stills cameras, but it is certainly the company blazing the trail right now.
Related Articles