With its moderate pixel count and wide sensitivity span, the Sony A7S is designed to excel in low light - but does it deliver? Amy Davies finds out in her Sony Alpha A7S review.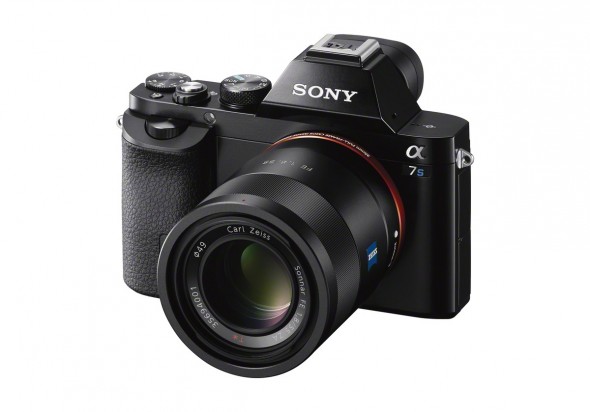 The Sony A7S is the latest in the company's line-up of full-frame interchangeable lens cameras. 2013 saw the debut of the Sony A7 and the Sony A7R. With its 36.4MP sensor the A7R was designed for ultra high resolution, while the A7 was designed to be a good all-rounder, with its 24.3MP sensor paired with a hybrid autofocusing system.
The A7S sits somewhere in the middle of these offerings, with the S supposedly standing for 'sensitivity'. It only features a 12.2MP sensor, but it's designed for those who want to photograph often in low-light scenarios – for example, event, music and even wedding photographers.
Key Features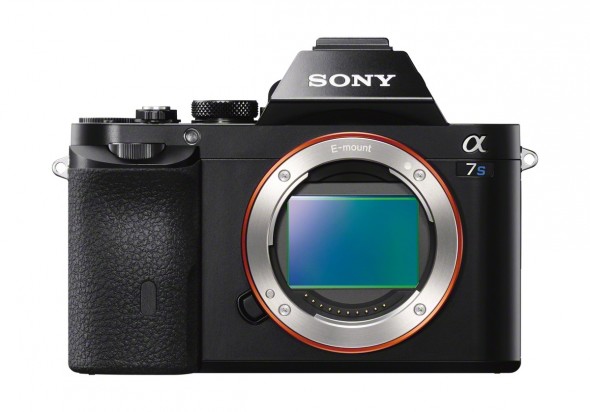 A 12.2MP Exmor CMOS sensor sounds pretty low by the majority of today's cameras offerings, although this should allow for larger pixels which help to keep the sensor's signal-to-noise ratio high, thus minimising visible noise. The sensor also features Sony's gapless technology, which means that there are no spaces between the photodiodes to help gather light more effectively, while larger pixels are also more likely to produce images with a wide dynamic range, which should be particularly useful in high-contrast conditions.
The camera's headline feature is its low-light capabilities; it is currently one of only two cameras on the market with a maximum sensitivity of ISO 409,600 – the other being the Nikon D4S. There's also a maximum lowest sensitivity which reaches the equivalent of ISO 50. This range should make the camera excellent for scenarios where there is either an abundance or a lack of light.
The other big news is that the camera is capable of outputting clean 4k video – but only via an external device attached via an HDMI cable. When recording directly to a memory card inside the camera, 'standard' Full HD (1080p) video recording is available. You can take full manual control of video recording, with a maximum sensitivity setting here of ISO 12,800.
Another new introduction is the XAVC S video format. This has been designed specifically with videographers in mind and enables full HD video recording at 50Mbps for higher quality. Sony recommends that anybody wanting to shoot in this format invests in a memory card with a speed rating higher than Class 10, with the cameras accepeting SDHC and SDXC media. Other interesting video features include the ability to work with time codes and S-Log2 gamma setting.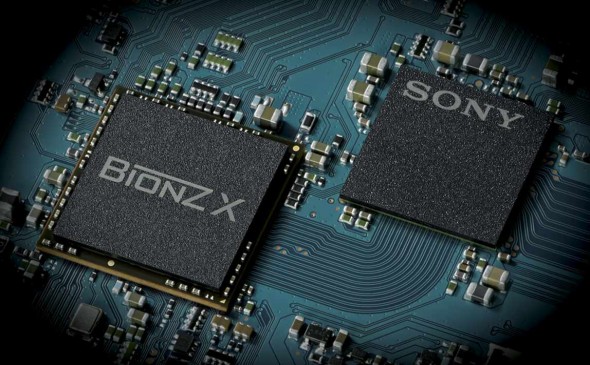 Unlike the A7, but like the A7R, the A7S uses only contrast-detect autofocusing. As we'd probably expect, the A7S features Sony's latest generation BIONZ X processor, which is also found on the A7 and the A7R. Also finding its way across from its sibling cameras is the same 3in, 921,000-dot tilting LCD screen, as well as an 0.5in electronic viewfinder. There's also the same magnesium-alloy body which is dust and weatherproof thanks to a set of protective seals.
One interesting new addition is an electronic shutter, which allows you to use the camera silently. This wasn't present on either the A7 or the A7R, which, again, may make it appreciated by a certain set of photographers, such as those photographing weddings and similar events where certain moments beg not to be disturbed by a noisy shutter mechanism. Another couple of features – which are starting to become a fairly standard – are inbuilt Wi-Fi and NFC connectivity, and there's also the option to download apps from the Sony PlayMemories store to increase the functionality of the camera.
To date, there are only five lenses available for the Sony FE mount. You can use standard E-mount lenses with the camera, but the camera will crop into the centre of the sensor. You can also use A-mount lenses via an optional adaptor. Third-party lenses from manufacturers such as Canon and Nikon can also be used via third-party adapters. Sony's own lens range currently covers a focal range of 24-200mm, with no particularly wide options available, but there are a couple of decent Zeiss-branded prime optics available.
Design and handling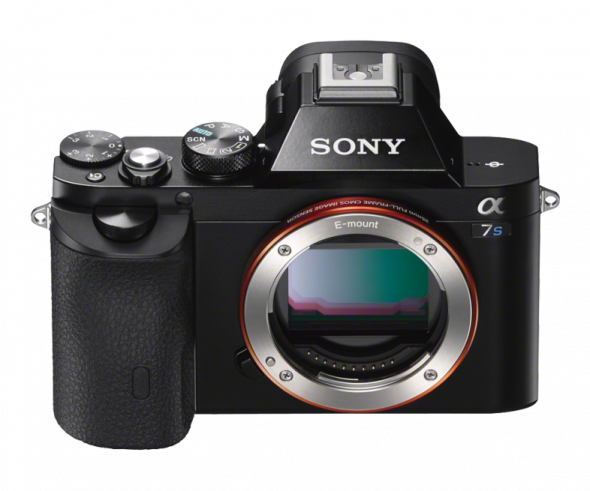 This camera is pretty much identical in build and design to the A7 and the A7R, so if you're familiar with either of those cameras then you'll be in luck here. Featuring a much smaller build than the average DSLR, it can be easy to forget that the camera is housing a full-frame sensor. A reasonably sized grip is coated in a texture that feels comfortable in the hand, and there's also a contour to help your finger sit snugly on the grip. The back of the grip, meanwhile, is raised to help your thumb sit comfortably.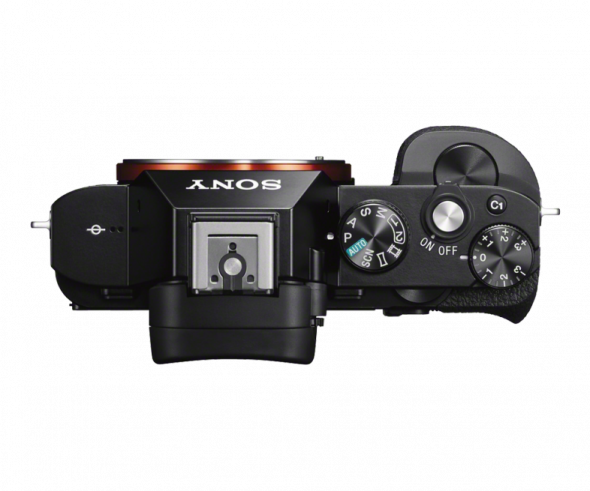 One of the best things about many Sony cameras is the level of customisable control you can enjoy over the buttons and dials. On this camera you'll find three dedicated custom buttons, while others can also be changed to suit your specific shooting needs, making it a dream for enthusiasts. On the top plate of the camera is an exposure dial which features the usual semi-automatic and manual modes (including aperture priority and shutter priority) as well as scene and panoramic modes, and a fully automatic setting. There's also two custom slots here; this allows you to save a group of settings that you find you use often, which could be particularly useful for quickly switching to a high sensitivity group of settings, if you imagine using these often.
Also on the top plate is an exposure compensation dial, which sits nicely in reach of your thumb so that you can quickly change that setting. At the top of the grip, and easily reached with your forefinger, is a dial which changes use depending on the shooting mode that you're in. For instance, if you're in the aperture-priority mode, scrolling this dial will alter the aperture, while in shutter-priority mode it will alter shutter speed. There's another dial at the back of the camera which acts in the same manner as the front dial, but this really comes into play when shooting in manual mode, as you'll use one of the dials to control aperture and the other to control shutter speed.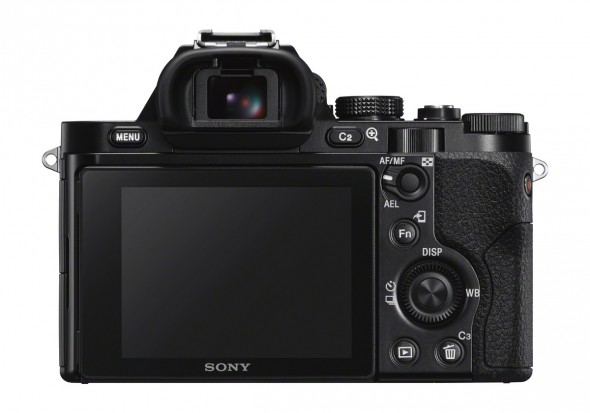 A function (Fn) button, also found on the back of the camera, gives you access to your most commonly used settings. A number of parameters are included by default, such as white balance and metering, but this grid is also completely customisable. So, for instance, if you find you're not using Creative Styles all that often, you could remove this from the menu and replace it with something you do use.
You'll find a scrolling dial on the back of the camera, which is used for different functions including switching to the autofocus point you need or working your way through the menu. The dial also doubles up as a four-way navigation pad, with each directional key assigned a specific function by default. For instance, left controls drive mode, and right accesses white balance, although, again, you can customise the directional keys to perform different functions if you prefer. You can also set the scrolling dial itself to control a certain function, such as sensitivity, to give you quick access to a commonly used feature.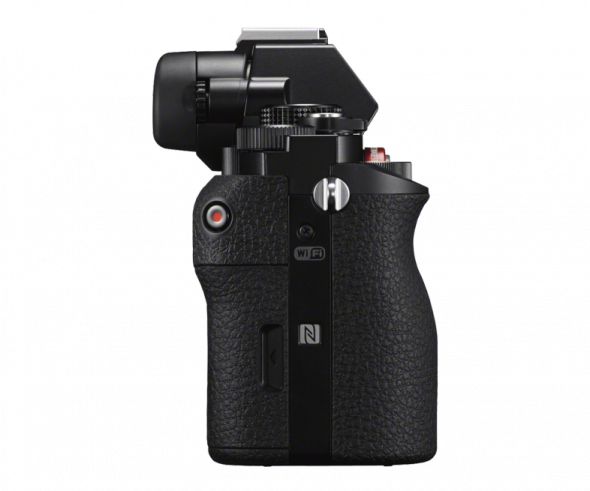 When in playback mode, the function button works as a direct access to the Wi-Fi modes key. If you have an NFC-enabled device, all you'll need to do is tap it to the relevant place on the A7S and a connection will be formed. If you don't already have the Sony PlayMemories app installed you'll be prompted to download it (and once you do, the app should load up automatically). If you only have a Wi-Fi-enabled device, you just connect to the camera via Wi-Fi instead. Once you have connected once, your device should remember the password.
Once you're in the PlayMemories app, you have a couple of main options. Perhaps the most useful feature is remote control; while this is great for self portraits and when shooting from an awkward angle or afar, the amount of control afforded over the camera is limited. You can also download images from the camera so you can share via social networks, email and the like.
As with several other Sony cameras, you also have the option to download apps directly to the camera. Some of these are free while others require a small charge. It's worth having a look at the store to see if any of them take your fancy, but it would be nice to see Sony putting some more resource behind the store and creating more apps.
To set the autofocus point, it's a good idea to assign one of the customisable buttons to assist you by setting it to Focus Settings. First, you'll need to change the focus mode to Flexible Spot, and from there you can change the size of the AF point between small, medium and large. When you want to change the AF point, press whichever button you have assigned to Focus Settings – the centre button of the navigational pad seems like an obvious choice – and then use the scrolling dial or directional keys to the point which you need. It's a shame not to see a touchscreen on any of the A7 range as it would really speed up this process.
Performance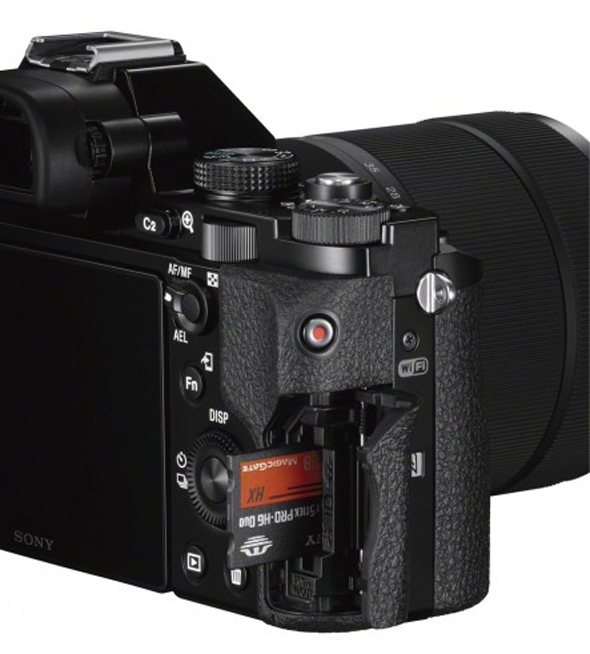 In the Speed Priority Continuous Shooting Mode, Sony claims the A7S is capable of 5fps. When shooting with a Class 10 SDHC card (or equivalent Memory Stick PRO Duo) in the Raw+JPEG format, the A7S can shoot for around six or seven seconds before the buffer fills and you need to wait a couple of seconds before you can start shooting again, and longer again if you want to shoot another burst. Switching to JPEG only gives you around 18 or 19 seconds of 5fps shooting before the buffer fills, which is useful to know if you're photographing something fast-moving.
Fitted with a BIONZ X processor, the A7S should be fast and responsive, and the good news is that it is. Shot-to-shot times are good, and moving through the menu system is generally quick and rapid. As already mentioned, the A7S features contrast-detection autofocusing only, and there are 25 points available. Focusing is pretty quick in good light, and while in low light isn't especially fast, it's rare to be presented with a false positive confirmation of focus. This is not a camera for those that require super-quick autofocusing, though, and it is this which lets the camera down a little.
The rear screen is bright and clear, and the tilting mechanism helps when you want to shoot from fairly awkward angles. Unlike with a DSLR, the speed of autofocusing isn't restricted when shooting via the screen, so it's useful to be able to use it in such a way. A sensor on the eyepiece automatically detects when the camera is lifted to your eye, activating the electronic viewfinder and switching off the rear LCD screen. This makes for a seamless and natural way of working. The viewfinder itself is also excellent, being large and clear and offering a great view of the scene with hardly any noticeable lag.
Image Quality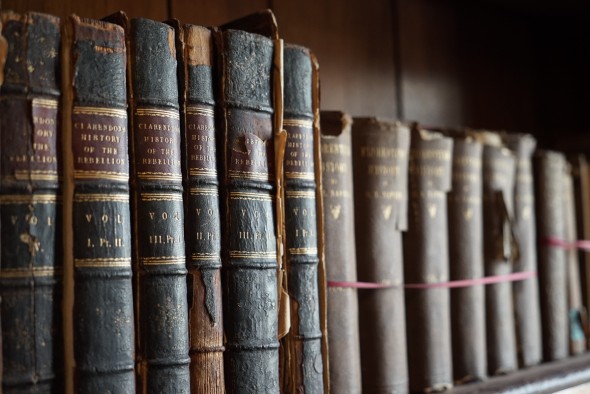 As you might expect from something with a (relatively) low pixel count, the A7S can't compete in terms of detail with the A7R, but it still produces images which look great straight from the camera. The standout feature is, of course, the high sensitivity capability of the A7S, and it is here that it really shines. Images are usable pretty much throughout the sensitivity range, and while it's not recommended that you use the astronomically high ISO 409,600 unless you really need it, having it there is fantastic.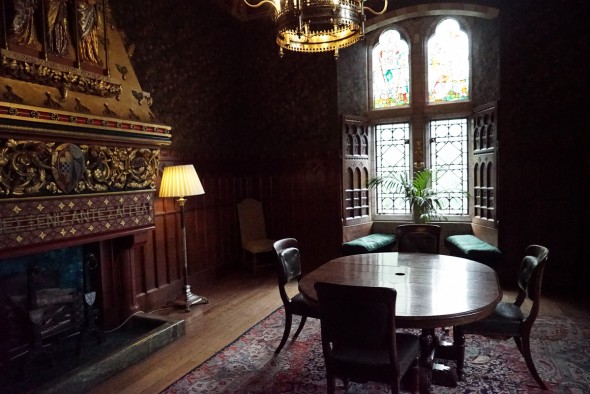 Looking at images at a more reasonable sensitivity range shows them to look great where other cameras would certainly struggle – for instance, at ISO 64,000. If you examine an image shot at this kind of sensitivity at 100% then you will see loss of detail, giving a slightly painterly effect, so if you're making huge prints then this is something to consider. If, however, you're generally viewing images on a screen or printing at A4 or below, you'll find plenty of detail on display.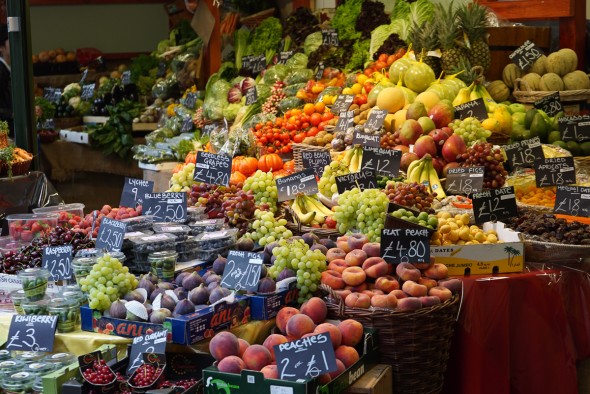 Colours are beautifully saturated straight from the camera, although the option of changing colour output through the various options in Creative Style menu gives you plenty of flexibility. With the advantage of shooting in a Raw format while shooting in these options, you can shoot with a certain Style, such as Monochrome or Vivid, all the while knowing you have a clean version of the image to work with later in post-production if you need it. Meanwhile, as anticipated, dynamic range appears to be increased compared with other comparable cameras, which makes images great to work with in post-production.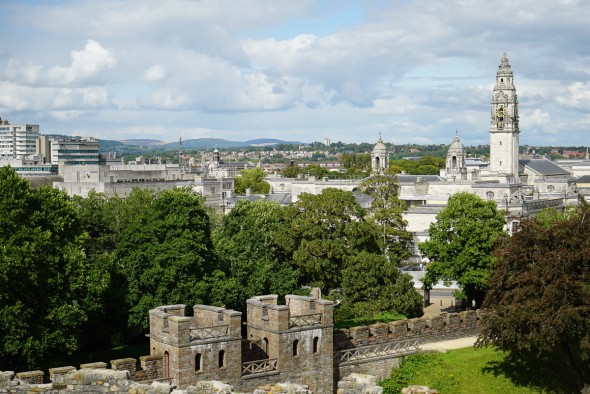 The camera's metering system does a great job in the majority of conditions, but if you're shooting something particularly bright, you might need to switch to spot metering. Similarly, automatic white balance does a great job to produce natural colours and you'll probably find switching to a specific setting is rarely needed.
Verdict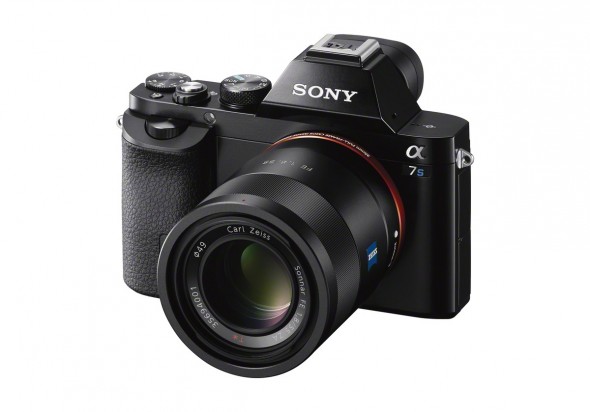 Sony is catering for quite a variety of different photographers by having three different cameras in its A7 range. The A7S answers for those who find they're often shooting in low light, but it also does well in other conditions too – unless of course you're seeking ultra high resolution. There are still a couple of niggles that keep the A7 range from being as complete as it could be; it would, for example, be nice for Sony to have implemented a touchscreen to make some aspects of operation quicker and easier.
On the plus side, some of Sony's greatest technologies are at work here, including the BIONZ X processor, inbuilt Wi-Fi and, of course, the sensor that produces excellent images. Hopefully, the Sony FE range of lenses will continue to grow to offer more flexibility and make this a more attractive overall system to buy into.
Pros:
Excellent high-sensitivity results
Tilting screen
Inbuilt Wi-Fi and NFC
Customisable buttons
Cons:
Screen isn't touch sensitive or fully articulated
Limited lens range
Focusing isn't as fast as other Compact System Cameras
Sony A7S: Key Specifications
12.2MP full-frame Exmor CMOS sensor (35.6 x 23.8mm)
ISO 50-409,600
BIONZ X Processor
Full HD (1080p) video recording in camera, 4k video recording available when used with an external HDMI device
25-point contrast detection AF system
1200-zone evaluative metering sensor
No inbuilt flash
0.5in electronic viewfinder
3in, 921,600 tiltable LCD screen
Continuous shooting at 5fps
489g (with battery and memory card)
126.9 x 94.4 x 48.2mm
About the Author
Amy Davies is a technical journalist and photographer who has been reviewing cameras and other photographic equipment for the past five years. Her work has appeared in Digital Camera and N-Photo magazines as well as on Techradar. You can find out more about Amy and her work on her website.
Related articles