The Sony RX100 compact camera was well regarded among enthusiasts and the Mark II successor adds a number of improvements on top of this. Tim Coleman investigates how well it fares in his Sony RX100 II review.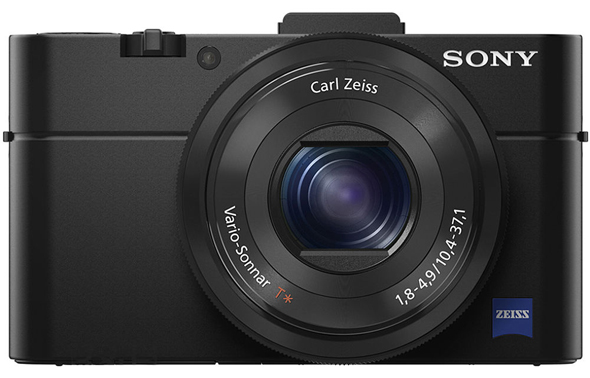 You want excellent photographs but don't want to lug around bulky and heavy camera kit. The image quality and handling of a standard compact camera simply disappoints. Sound familiar? Over the last few years it's a dilemma that camera manufacturers have been addressing to provide a suitable compromise.
A popular option is a premium, fixed-zoom, compact camera - and this is where the Sony RX100 II comes in. An upgrade of the excellent Sony RX100, it's a camera that comfortably slips into a trouser pocket while offering full manual control, with impressive image quality thanks to its larger-than-normal imaging sensor on top. While not cheap, the Sony RX100 beats the competition in many areas, and there's nothing to suggest that the RX100 II will do anything other than join it at the top.
One of the most significant factors to image quality is the size of imaging sensor; generally, the bigger the better for aspects such as colour rendition, dynamic range and low-light performance (there are exceptions to the rule - without going into detail there are some sensors that are more 'efficient' than others). Here's the crux: there's no getting around the fact that a bigger sensor needs a larger body (flange depth to be precise) and this is the key limiting factor on how small a camera can be.
A standard compact camera uses a 1/2.3in (6.16x4.55mm) size sensor, while most other premium compact cameras use a 1/1.7in (7.6x5.7mm) size sensor. What's particularly impressive, then, is that the Sony RX100 II packs a 1in (13.2x8.8mm) size sensor in a body small enough to slip into a trouser pocket. This sensor is the same size as used in the Nikon 1 system and much bigger than the ones used in other premium compact cameras, yet it remains one of the smallest cameras of its kind.
The RX100 II sits alongside the RX100 in Sony's premium Cyber-shot 'R' series. On the surface it appears Sony has implemented a wish list from RX100 owners, with changes including a new tilt screen, hotshoe and built in Wi-Fi connectivity. In short, the RX100 II is more versatile than the RX100 across a number of shooting situations, and for this test I have used both the cameras to draw appropriate comparisons.
Key features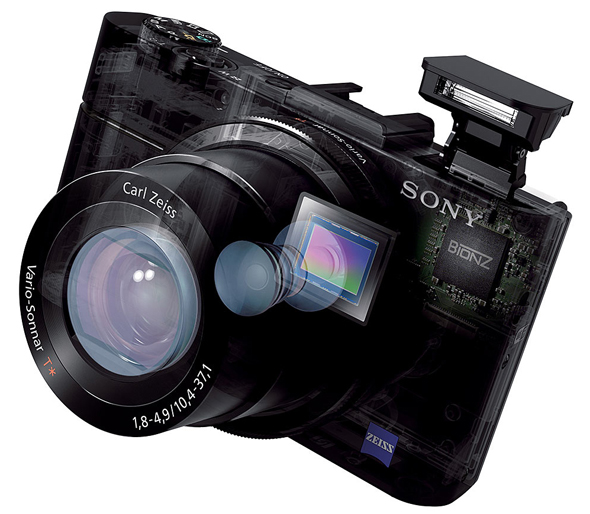 When the Sony RX100 was launched back in June 2012, it was the only camera of its size with such a large sensor. Like the RX100, the RX100 II uses a 1in sensor with 20.2MP, for a maximum file output of 5472 x 3648 pixels. This enables 18x12in prints at a 300ppi print resolution. Unlike the RX100's sensor, however, the RX100 II's is back-illuminated, which supposedly gives superior low-light performance.
The camera's sensitivity range stretches from ISO 160-12,800, which can be expanded to ISO 100-25,600. There's manual control for setting the minimum and maximum sensitivities in the auto ISO mode, and the camera automatically adjusts the slowest accepted shutter speed according to the focal length used. For example, at 28mm the camera will accept a shutter speed of 1/30sec, but at 100mm this increases to 1/100sec to avoid obvious camera shake. The RX100 II also offers Sony's optical Steadyshot image stablisation.
Also key to the image quality of the RX100 II is its lens, which is a 10.4-37.1mm (28-100mm equivalent) Carl Zeiss Vario Sonnar f/1.8-4.9 optic. It comprises seven elements in six groups, including four aspherical elements and one Advanced Aspherical (AA) element. What is remarkable is just how little depth the lens adds to the camera body when closed down.
With a relatively large sensor, the RX100 II has greater control over depth of field than other compact cameras. Certainly at its wide focal length where f/1.8 is available, it's possible to achieve an out-of-focus background. Unfortunately, at its telephoto end the maximum aperture is reduced to f/4.9. Furthemore, a downside to the larger sensor is that the minimum focus distance is 5cm (at 28mm) compared to 1cm in a standard compact camera.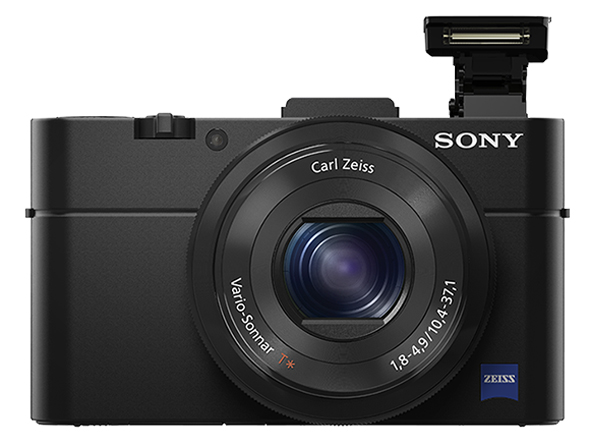 The RX100 II offers numerous shooting modes to suit a range of shooting situations and levels of technical ability. On the shooting mode dial are the Sweep Panorama and scene modes options, the latter of which includes Handheld Twilight, Fireworks and Macro. There's also an HDR mode while the drive modes include a 10fps short burst, self-portrait timer and bracketing for both exposure and white balance.
The shutter speed range is 30-1/2000sec, together with a bulb option for long exposures. I would like to see a built-in ND filter so the f/1.8 aperture can be used in bright light, because the 1/2000sec shutter speed is not quite quick enough to provide an accurate exposure. For those that do not want to be slowed down by taking manual control over exposure, the Intelligent and Superior Auto modes can usually be relied on to set the camera exposure appropriately. Full HD 1080p video recording is also possible at 25 and 50fps, with stereo sound.
Unlike the RX100, the RX100 II offers built-in Wi-Fi with Near Field Communication (NFC), which is operated using Sony's free PlayMemories Mobile app (available on Android and Apple stores). Images can be sent wirelessly to a computer or smart device, and control can be taken of the camera using the latter, with basic functions such as the zoom, shutter, timer and flash accessed in this way.
Design and handling
As a premium compact camera, the RX100 II is actually on the smaller side, which is impressive considering what it packs under the hood. Measuring 101.6 x 58.1 x 35.9mm, the camera easily slips into a trouser pocket. It's a similar size to the Nikon 1 J3 body only, but with an interchangeable lens the J3 is notably bulkier. Throughout most of the test I had the RX100 II in the suitably stylish LCJ-RXA black leather case, in which the camera is less suitable for a small pocket. However, with a case protecting it, the camera should stay in excellent condition for several years.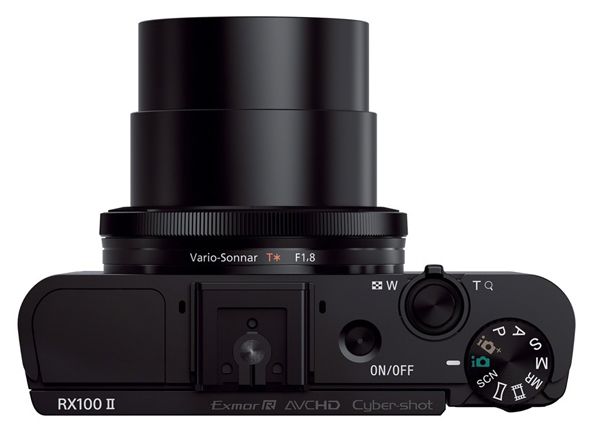 At its price point, it comes as no surprise that the RX100 II is a well-built camera. Compact it might be, but constructed of metal its lovely and weighty, while its smooth surface is resistant to scratches. The design of the RX100 II has understandably been widely compared to Canon's original Powershot S90 (since replaced by the S120), with the two camera's sharing a simple and elegant front plate.
A lovely feature of the RX100 II is its lens control ring. A turn of this ring regulates aperture or shutter speed (depending on whether you're in Aperture-priority or Shutter-priority modes), while in the auto mode the control ring operates the lens's zoom, with a stepped zoom function so one can skip more quickly (and precisely) between the 28mm, 35mm, 50mm, 70mm and 100mm focal lengths.
Manual focus can also be controlled by the ring, and focus magnification up to 20x can be activated so one can easily ensure the subject is correctly in focus. Another neat feature is focus peaking, which indicates the area is in focus by highlighting the subject edge on the LCD display, in a choice of white, yellow or red highlight. The in-camera menus will be familiar with Sony Alpha users, with plenty to look through and many customisations able to be made; overall, the Rx100 II is a camera that can act as a simple point-and-shoot but provide comprehensive manual control when required.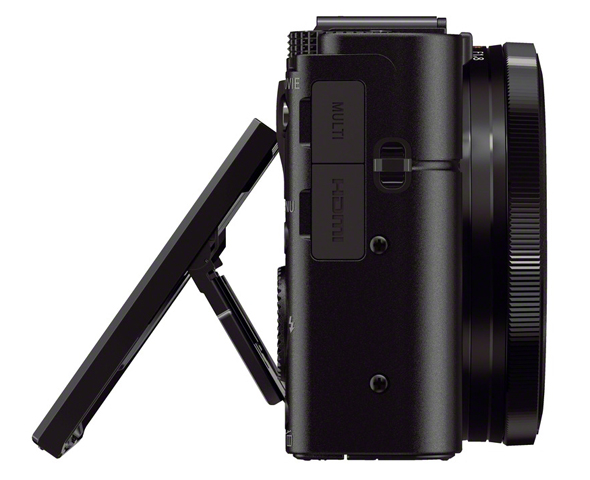 When held next to the RX100, the RX100 II appears almost identical from the front and back, and there are only minor differences from the top and sides. From the front, the new hotshoe port on the top plate protrudes around 4mm, while on one side the new Wi-Fi feature is indicated. On the other, meanwhile, there's a multi-terminal socket which can accept a wired remote, making the camera's bulb mode more useable.
The LCD screen has the same 1.228-million-dot resolution as the RX100, but the screen can now tilt upwards over an approximate 90° angle and down by 45°, which is handy for shooting from the hip or towering over a crowd. The display is crisp and has good contrast, thanks no doubt in part to Sony's WhiteMagic technology, which sees one white dot added for every red, green and blue one. The new tilt screen adds a fractional 3mm to the camera's depth, but the extra bulk is welcome given how much it improves handling.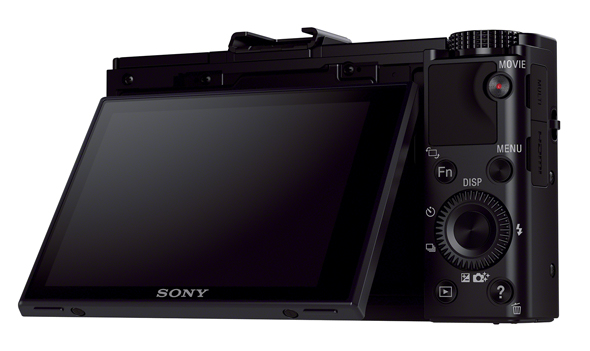 With a hotshoe that has the 'multi-interface' pins included, the RX100 II is compatible with both external flashguns and an electronic viewfinder. Having used the RX100 for 18 months, it rarely comes natural to bring the camera to the eye for viewing a scene, like one would with a larger camera. Viewfinders are handy when shooting conditions are very bright and the screen is not easily viewed, but generally the screen is bright enough already. Likewise, the RX100 II already has a built-in flash, so only those that are really into flash photography are likely to benefit from the hotshoe.
Performance
Compact cameras are, on the whole, less responsive than DSLRs, so I was of course keen to see how quick in operation the RX100 II would be. It's ready to shoot in just over two seconds after powering up, which is respectable without being outstanding, while the shutter lag is not an issue whatsoever. By comparison, the Fujifilm X20 has a quicker start up time, thanks to its innovative manual control lens. With the same NP-BX1 battery as used in the RX100, the RX100 II has a battery life in the region of 350 shots; there was still some power left after a whole day of shooting.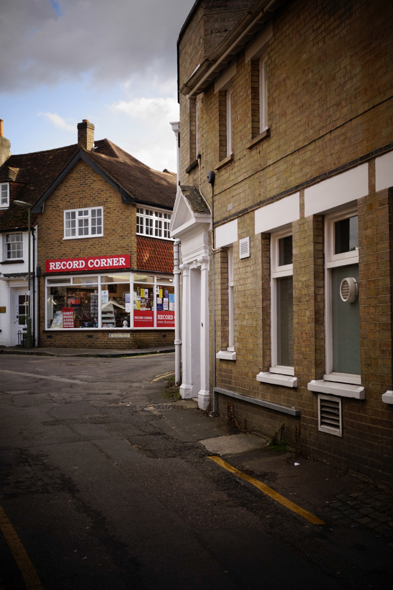 I took identical handheld shots with and without Sony's Steadyshot optical stabilisation activated, and found that around the 50mm focal length, Steadyshot adds up to 4EV improvement in blur-free shutter speeds, down to 1/8sec. At the 100mm setting, crisp results were possible at a 2EV improvement, which equates to 1/30sec, although subject distance also affects results.
A minor downside to having such large image files is that the continuous shooting modes are rather modest. The 10fps burst rate, for example, is available for 10 frames in JPEG only. Otherwise, the rates are much slower, for a maximum of six frames. This is not a camera for those wanting to capture high speed action sequences, although this is not unusual in this type of camera.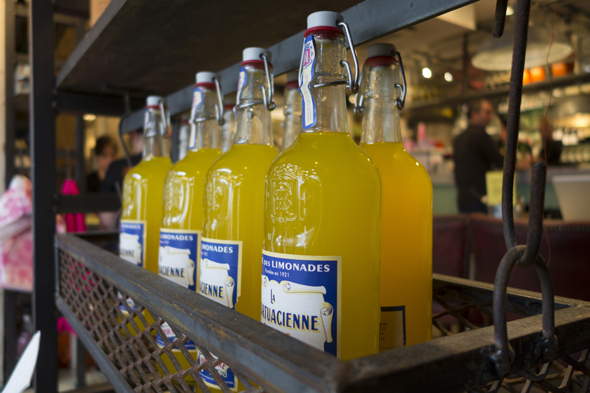 Exposure metering can be made using multi-pattern, centre-weighted or spot (fixed to the centre) modes. For the most part of this test I kept the camera in its multi-pattern metering mode because exposures were generally spot on. Also, with the way the camera is set up, it's quicker to dial in exposure compensation to reduce or increase the exposure when necessary than it is to select spot metering.
The RX100 II's multi-point AF system comprises 25 points. It's quick in daylight and gives sharp images, and while there's an understandable slight dip in speeds in low light, for a camera at this level it remains responsive. Tracking AF is easily activated, with the system suitable for everyday subjects rather than fast sports action. In spot AF mode, the point can be selected from any one of 187 points that cover the majority of the frame - this is handy for shooting off-centre subjects. The focus point is selected using the rear control wheel, although it would be much quicker to select this via a touchscreen, which I imagine we are likely to see on a Mark III version of the camera, if it should arrive. Manual focusing is intuitive and speedy, handled through the lens control ring.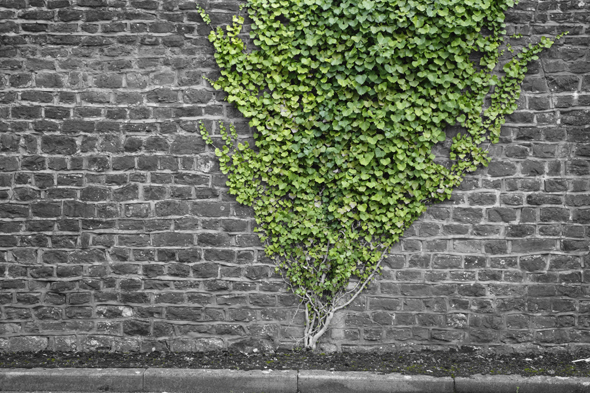 Remotely controlling the camera using a Motorola Razr i smartphone was fine, although there is a significant lag on the live view display. Also, I experienced issues with sending images from camera to phone. However, this is not to say it will be the same for other smart devices. Indeed, with an Apple iPad 2 there was less live view lag and image transfer worked seamlessly.
Image Quality
With a high 20.2-million-pixel count on a large 13.2x8.8mm sensor, the RX100 II excels when it comes to resolved detail, dynamic range and colour rendition. With such large image files the detail that can be recorded, especially in Raw files, is class leading. There's a slight drop off in detail at the edges of the frame, but this is to be expected.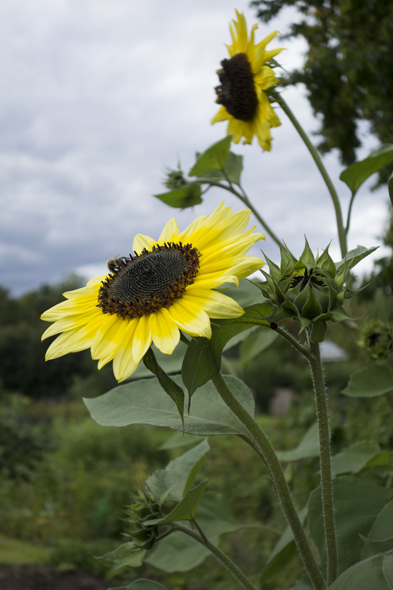 While its best to shoot in the Raw format to get the best detail out of the RX100 II, it is possible to shoot JPEGs on their own and get accurate colours that are punchy yet natural. I rarely needed to make adjustments to landscape photographs where greens are natural and skies a rich blue, while skin tones in portraits are subtle.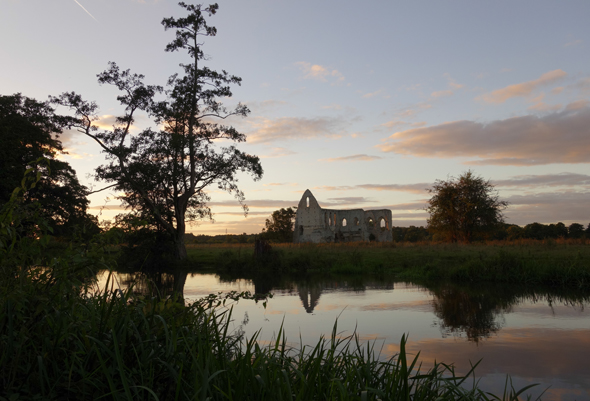 In the standard shooting mode, the camera's dynamic range matches many last-generation DSLRs, and it's again the pick of the premium compact camera bunch. Furthermore, there is a Dynamic Range Optimiser (DRO) which makes shadow and highlight detail more obvious, and there's also an HDR mode for extending this range further.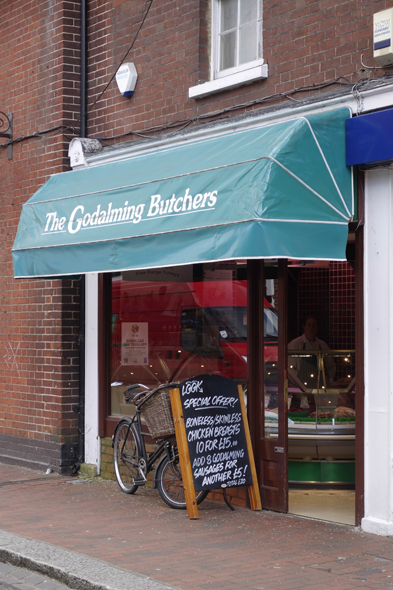 The area in which the RX100 II impresses over the competition is in low-light conditions. The impact of luminance noise is much less noticeable than on other smaller-sensor compact cameras, with images taken in low light crisper and punchier. Of course the RX100 II is not immune to luminance noise, the first real signs of which are at ISO 400 and begin to be obvious at ISO 1600. Looking at identical images recorded with the RX100 and RX100 II, there is only a subtle improvement in control of noise. In fact, the most obvious differences are in the lower ISO sensitivities. Image quality is not the reason to choose the RX100 II over the RX100.
Verdict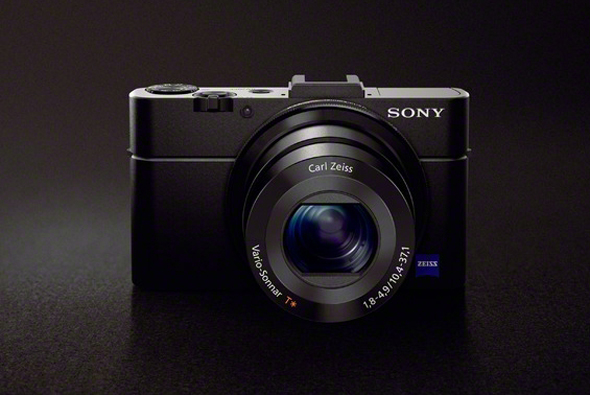 When I tested the Sony RX100 over a year ago, I was so impressed that I purchased one. I had been waiting for a camera that was small enough to keep in my pocket, was quick and versatile to use and gave me good quality images. A year later and its image quality still hasn't been bettered (by another fixed-zoom, premium compact), which is impressive in this busy market. The Sony RX100 II is largely the same camera, and this is, of course, no bad thing.
On first seeing the RX100 II, the impression is that Sony has added some welcome elements that it omitted first time round. The tilt screen is a real bonus, as will the hotshoe and multi-interface socket be for certain users. As always, using Wi-Fi is fun (although its use is limited), but you should make sure the camera works smoothly with your own smart device. I don't mind that the RX100 II is (fractionally) larger than the RX100, because the new features are worth it - the only significant omission is a touchscreen, although to many this isn't an issue. As for its images, the RX100 II joins it counterpart at the top, with any improvements from the back-illuminated sensor being subtle.
Pros:
Class-leading image quality
Large sensor gives greater control over depth of field compared to other compact cameras
Easily fits in the pocket
Premium build quality
Numerous possible customisations
Lens control ring makes for excellent handling
Bright, tiltable LCD screen
Reliable Intelligent Auto shooting mode
Accessories available for expanding camera's functionality
Cons:
Maximum lens aperture is reduced down to f/4.9 at the telephoto end
LCD screen is not touch sensitive
Wi-Fi control can be glitchy (depending on the smart device) and the software limited for shooting control
Not ideal for those that want to record high-speed action
Sony RX100 Mark II: Key Specifications
20.2MP, 1in back-illuminated CMOS sensor
10.4-37.1mm (28-100mm equivalent) Carl Zeiss Vario Sonnar f/1.8-4.9 lens
ISO 160-12,800 (extended to ISO 100-25,600)
BIONZ processor
Built-in Wi-Fi with NFC
Full 1080p HD video recording at 24, 25 or 50fps
Multi-accessory hotshoe
3in tiltable LCD, 1.228 million dots
10fps
281g (including battery and memory card)
101.6 x 58.1 x 35.9mm
Battery approx. 350 shots
About the Author
After achieving a first-class BA in Photography at the University of Creative Arts, Rochester, Tim has worked primarily as a wedding photographer and cameraman, but enjoys every kind of photography. Spanning three years from May 2010, he has worked for Amateur Photographer magazine as the Deputy Technical Editor, writing everything from camera reviews to advice on good photographic practices. Currently, he is freelancing in the photo industry. You can view more of his work here.
Related articles