When did printers get exciting? Seriously, it used to be the case that a printer was just an unsightly lump of plastic that was tucked away in the corner somewhere and used to print out the odd document and, when the technology allowed it, occasional photographs. You'd plug it into your computer and largely ignore it other than to turn it on when required and change the inks as and when they ran out.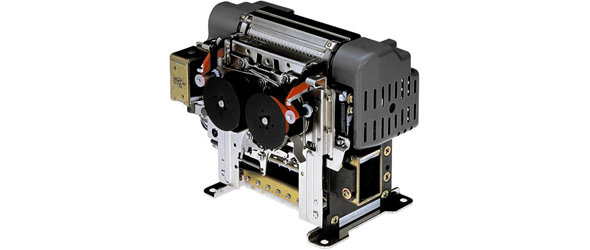 These days, though, a printer has a far more prominent place in our homes and offices. Digital photography means that photo-quality printers are everywhere and they're getting cleverer. They're also getting better looking to reflect the elevated status they now have in many homes. With wireless technology allowing printers and computer to communicate for separate rooms without the need for lengthy complicated cabling, it's not unusual to see a printer in a living room, bedroom or kitchen, as well as the usual office locations.

The R3000 is the latest A3+ desktop printer from the Epson printer maestros and reflects just how far things have come in the world of home printing - certainly a long way since their EP-101 was created in the 1960s. Since then Epson has been the first manufacturer to put a colour printer into space (the Stylus 800), become the biggest selling printer brand in the UK, and has also had time to create the world's first quartz watch, manufacture screens for mobile phones, create robots for the assembly lines of all kinds of hi-tech products, and become the number 1 manufacturer of digital projectors. Frankly, it's amazing that they've had the time to create the R3000, but they have, and I got to try one out at Epson's HQ near Hemel Hempstead a full month before its official release.
In the blue corner...
Epson UK's HQ looks like the offices of a high-tech company – there's lots of glass, metal, brightly coloured soft furnishings, and they have trees growing indoors. But that's not important – on to the printer!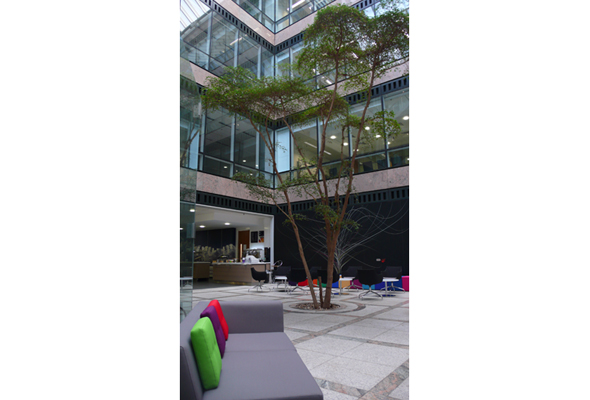 One of the first things that Epson was keen to point out is that the R3000 is an accompaniment to the existing R2880 printer and not a replacement for it. As the R2880 is already a well established and much respected printer, it seems important to establish what extra the R3000 offers early on.
R2880
R3000
Paper Handling

Sheets
Roll
CD/DVD
Thick paper
Fine art paper

Sheets
Roll
CD/DVD
Thick paper

Fine art paper IMPROVED

Panel Interface

Buttons

2.5 inch colour LCD

Ink Type

Epson UltraChrome K3 Vivid Magenta
9 individual cartridges

Epson UltraChrome K3 Vivid Magenta
9 individual cartridges

Cartridge Size
11.4ml

25.9ml

Photo/Matte Black
Manual switching

Auto switching

Min. droplet size
3.0pl

2.0pl

Connectivity

Single USB 2.0
PictBridge

Ethernet/Wireless LAN
Improved Fine Art paper handling
Previous incarnations of Epson's desktop A3+ printer (including the R2880) have been equipped with a separate paper loading slot at the rear of the printer for Epson range of fine art papers. These loading slots have provided a straighter paper path for the Fine Art media, meaning there is less chance of the thicker or textured papers being damaged as they are spooled through the printer. The downside of this arrangement was always that it meant pulling the printer away from the wall and required a fiddly paper loading process.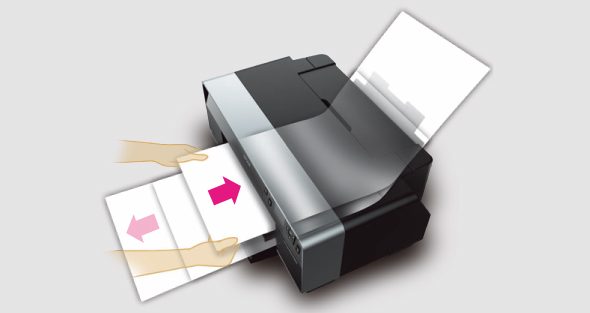 The Epson R3000 addresses this by providing a much more convenient front loading Fine Art paper path. The front loading tray is popped down, the paper loaded and spooled into the printer before being returned through the usual printer path. This is a far less complicated way of handling Fine Art papers and it doesn't require the user to clamber over the back of the printer to try and load thick or textured paper. Epson's range of Fine Art media is particularly good, so the fact that the R3000 makes it so much easier to use them is a big thumbs-up.
2.5inch colour LCD screen
The Epson R3000 is an easy, straightforward and uncomplicated printer that just about anybody will be able to use to get great photographic prints. But if there are some aspects of printing that you are worried about, be that loading a particular type of paper, printer maintenance such as head cleaning, or choosing which black ink to use on which paper (more about that later), the Epson R3000 takes all the stress away by holding your hand and taking you step-by-step through the operation on its built in LCD screen.

This interface panel shows you what to do and how to do it, including what paper trays to use and which buttons to press. Once you've done these operations a few times you'll find yourself skipping through these prompts and not needing to read each one, but it's still reassuring to know that the help is right there on offer, should you need it.

25.9ml cartridges
Epson claim that these larger cartridges will offer better economy and are more environmentally friendly. At just under 2.3x larger than the 11.4ml cartridges found in the R2880, it won't be the biggest surprise in the world if they turn out to be just under 2.3x more expensive. However, any printer that requires less regular changing of inks is a good thing as far as I'm concerned, even if the financial gain is minimal or even non-existent. What's more, these larger ink cartridges are now housed off the printer head, making them much easier and quicker to get at. A less frequent and more efficient ink changing process can only be a good thing, surely?

Photo/Matte black auto switching
Although the Epson R2880 offers both Photo Black and Matte Black ink options to get the best out of both glossy and matte printing surfaces, changing from one to the other means physically removing one, inserting the other and a long wait while the printer flushes its pipes before the actual printing process starts. if you then want to go back to your original ink type choice, then it's exactly the same process all over again. The Epson R3000 houses both a Photo and a Matte Black ink, one next to the other. A change of selected paper type causes the printer to automatically prompt you and ask if you want to change ink types. If you do, you simply push the 'ok' button and the R3000 does it all for you. There's still a short wait while this happens, but nowhere near as long as the R2880 and the whole process is much more efficient.

2.0pl droplet size
The picolitre (pl) measurement shows how small the droplets of ink are that the printer puts onto the paper. A picolitre is one millionth of a microlitre, which in turn is one millionth of a litre. So, in other words, a picolitre is small - very, very small. The size of the droplets the R3000 puts onto the paper are 2.0pl, compared to 3.0pl from the R2880. Now, you could be forgiven for wondering if a millionth of a millionth of a litre's difference in droplet size is really going to make that much of a difference, and the short, slightly disappointing but ultimately honest answer to that is no, not really. You would be hard pushed to tell the difference between a full quality print made from 3.0pl droplets and one from 2.0pl droplets, but if you compare the two side by side, there is a tiny, subtle difference. Blocks of colour appear just a little smoother with the smaller droplet size, but you only see a real difference if you start looking at your prints through a microscope. If this is how you choose to view your images, then the R3000 is definitely head and shoulders above the R2880. For the rest of us though, the difference is there, if somewhat negligible.
Wireless connection
As well as the fast USB 2.0 port found on the R2880 (albeit only a single port on the R3000 compared to dual inputs on the 2880), the R3000 also offers Ethernet connectivity for network use and, more excitingly, wireless connection. Wireless is becoming more and more popular and commonplace in all aspects of photography and home computer systems and the R3000 is by no means the first printer to offer this. However, it is still a useful and exciting feature to find on an A3+ printer of this quality, and upcoming apps for the Apple iPhone and iPad that will allow images from these devices to be printed wirelessly from the R3000 can only help to increase its desirability amongst those who must have the latest 'must-have' gadgets.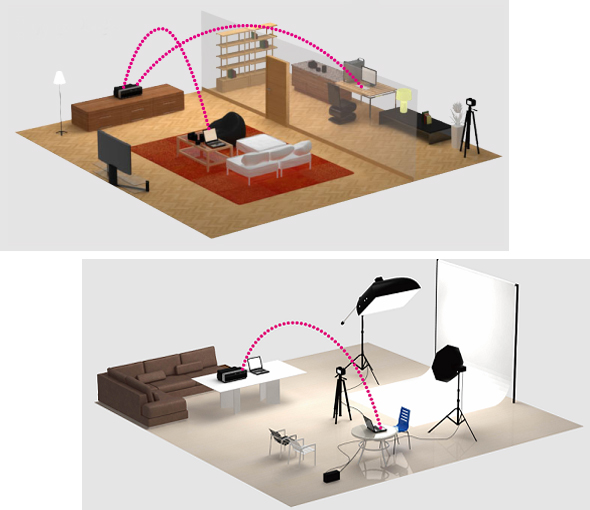 Some quality alone time
Following my formal introduction to the Epson R3000 and a quick run down of its features I was left with it, a full tank of cartridges, a new pack of Epson Fine Art papers, a MacBook with Photoshop, a card reader and a memory card full of photos. I was instructed to try different papers and use both the Photo and Matte Black inks to print out some of my images. I would receive no further help or instruction other than that provided by the R3000 itself via its LCD screen.
I won't bore you with the specifics of each and every print, but know this; I am by no means a printing expert. Yes, I have used a few printers in the past and, yes, I can appreciate a good quality print when I see one, but I have had very little experience with the Epson R2880 and, up until this moment, no physical interaction whatsoever with the brand new R3000.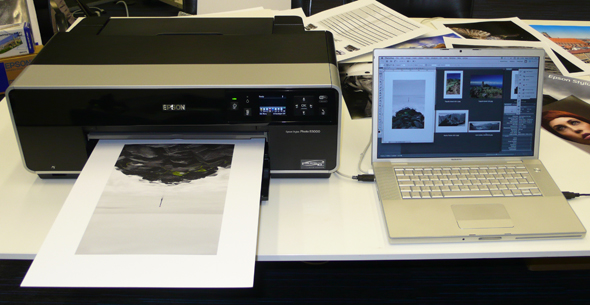 Over the following hour and a bit I printed on glossy paper via the regular paper feed, on watercolour textured paper using the Fine Art paper loading tray, on photo board using the dedicated thick board/CD/DVD feed input, and created a panoramic print on canvas using the clip on roll feed attachment (although the R3000 doesn't have a built-in cutter it prints a fine grey line as a handy cutting guide). I switched from Photo Black ink to Matte Black, then back to Photo, and then back to Matte again. To start with I followed the screen guide step by step as it walked me through the process, but by the end I was barely glancing at the instructions as I went from print to print, changing the ink and paper settings as required.
The ease of use was impressive, but the quality of the prints was genuinely astounding. The Epson R3000 can produce the subtlest of greys in a monochrome print, followed by the boldest and brightest of tones in a colour print, thanks in no small part to the Epson UltraChrome K3 inks it uses. Sure, some papers suit certain types of print better than others (a good black and white print on a matte surface is wonderful) but there really doesn't seem to be anything that the R3000 can't do, and do extremely well at that. And because of the pigment type inks the R3000 uses, in a sealed frame and out of direct light your prints can last for up to 200+ years! Please note - I have not tested this time-scale personally.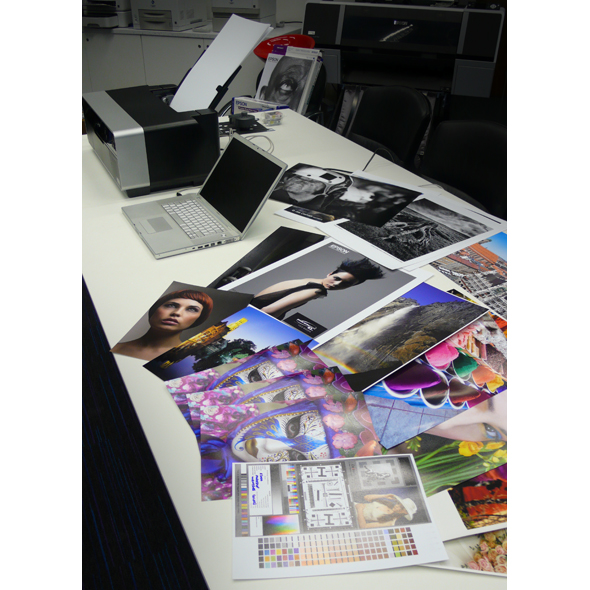 In short then, the Epson Stylus Photo R3000 looks set to become an incredibly popular printer. For the print connoisseurs it offers superb quality, versatile media handling and fantastic print longevity. For the new or casual printer, the ease of use offered by the R3000 provides a level of convenience that will make you wonder how you coped without it.
Yep, it's a good'un.
Additional information - 10.03.11
Epson have now published some data regarding printing times, Photo Black/Matte Black exchange times and Photo Black/Matte Black exchange ink usage. Several comments have requested this information so here it is.
Print sizePrinting time*
Photo print speed
8" x 10"
1min 33sec approx
13" x 19"
2min 30sec approx
*Colour photo speed in Superfine Mode on premium Photo Paper Glossy measured from start of paper feed. Actual print time will vary based on system configuration, software application and page complexity.
ExchangeConversion timeInk usage*
Black ink conversion
Photo to Matte Black
2min approx
1ml
Matte to Photo Black
3min 30sec approx
3ml
*Ink used in conversion varies based on temperature, humidity and other factors.