Third-party manufacturer Tokina offers some tempting alternatives to well-known optics. Tom Mason takes a closer look at one of these, the Tokina 12-28mm f4 AF AT-X PRO, in his full review.
Don't get me wrong, I'm not a photographic snob, but I've always been a little dubious about third-party lenses. From past experiences, third-party lenses didn't seem to feel as well constructed as those from my primary camera manufacturer. When I was given the chance to check out the latest Tokina 12-28mm f4 AT-X PRO DX I was still unsure, but after using it for the last two weeks, I must say – I'm impressed.
Key Features
Super wideangle lens, with a useful focal range
Constant f/4 aperture throughout the zoom range
Aspherical and super low-dispersion elements
One-touch Focus Clutch mechanism
Internal Focus
Silent Drive AF Module
Multi-layer coatings
The focal range of this lens covers everything from wideangle to to standard. It's been designed for cameras with APS-C sized sensors, with its focal length roughly equivalent to an 18-42mm lens used on a full-frame body; this gives an excellent range for numerous types of shooting such as landscape, street or event photography. This lens will also work on full-frame Nikon bodies that support DX-format optics, such as the Nikon D800 and Nikon D610.
In contrast to many other similar optics, such as the Nikon 10-24mm f3.5-4.5 G AF-S DX and Sigma 12-24mm f/4.5-5.6 II DG HSM, this lens stretches a little further to 28mm. That extra 4mm might not seem like a large advantage over some of this optic's competitors, but out in the field I found myself to be very thankful for it when composing images.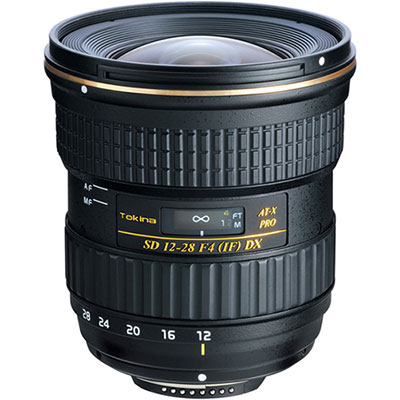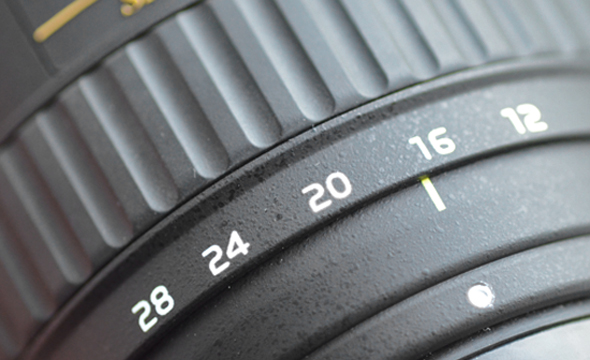 Tokina claims the lens features a whole new optical design that incorporates aspherical elements and super-low dispersion glass to provide an excellent optical performance. The front and rear groups both feature aspherical elements to better focus peripheral light rays and correct distortion, while extra-low dispersion glass helps to reduce chromatic aberration.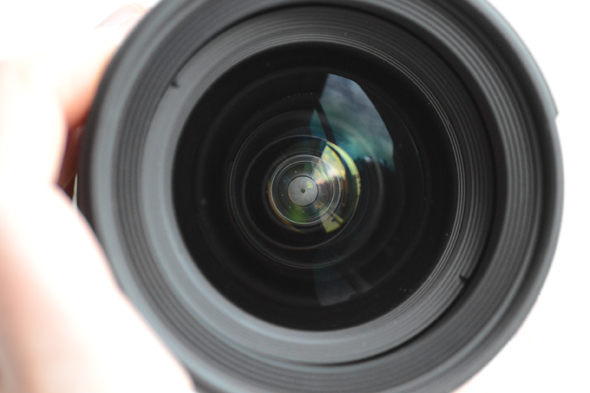 In addition to the new optical design, the lens also features a new autofocus system. The new GMR magnetic precision sensor that now controls the autofocus motor is said to provide, faster and more precise operation than ever before. The new sensor and drive unit have been moved closer together in the lens to provide faster communication, and this is also said to help to reduce the overall size of the optic. As well as all of the advances above, the new motor within the lens has a brand new silent drive module to provide noise-free autofocus. And, with the built-in motor, the lens provides autofocus for Nikon cameras that do not have their own, such as the most recent Nikon D5300.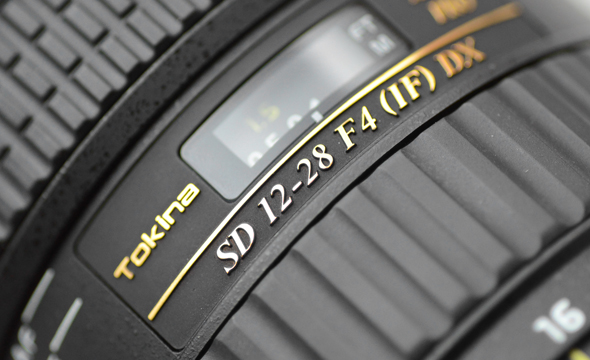 Although Tokina doesn't state that the 12-28 is weather sealed, I have been using it over the last two weeks in all kinds of conditions, including some heavy rain. It seems to be built to withstand normal working conditions; I'm sure if you had it out for a while in normal rainy conditions it would be fine, but potentially not if used for prolonged periods of time in a constant downpour.
Design and handling
As soon as I picked up the lens, my worries about poor ergonomics and build quality fell out the window. In the hand the lens feels solid, and it will easily cope with the bumps and knocks of daily use. The lens feels sturdy whilst remaining compact, and on a larger cameras such as my Nikon D300 it balances very well (both with and without the grip). The zoom action is smooth, with a nice amount of resistance as the ring is turned. The focal lengths along the zoom ring are also spaced out evenly, with no cluttering at either end of the focal range.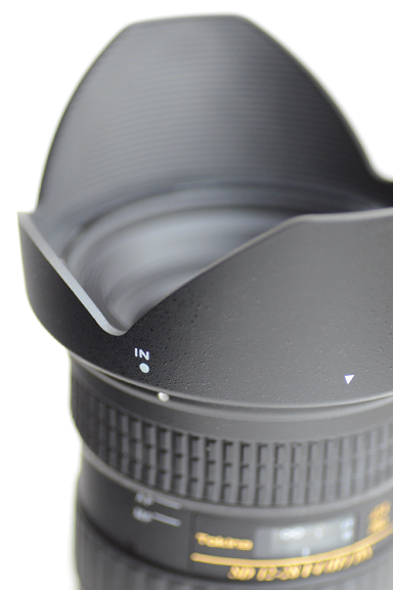 The lens hood deserves a mention, too. I'm often annoyed with poor lens hood design, and find many work themselves loose and fall off too easily. Here, however, the hood clicks into place securely and stays there. It even requires a forceful turn to remove it – perfect! Another important factor to note is the 77mm filter thread, the industry standard for pro filters. This is great news for all those landscape photographer already heavily invested in 77mm systems!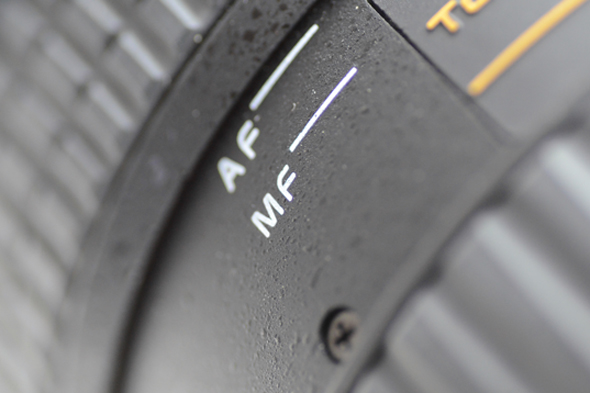 One area that does let the lens down, however, is the switch between autofocus and manual focus. To change from the former to the latter you have to pull down the focus ring towards the camera – even after doing it on a number of occasions I still found it awkward to use. The whole pulling and pushing a section of a lens in and out exposes it to dust and moisture ingress. Still, once engaged, the manual focus is a dream to use. The ring is very smooth and, as with the zoom ring, offers the perfect amount of resistance and drag which holds the focus perfectly where you want it to be.
Overall the lens handles brilliantly, while its solid construction means it should easily cope with a fair amount of rough and tumble. The only issue I had was with the mechanism for switching between auto and manual focus, but not everyone will find this to be a problem.
Performance and image quality
The autofocus on the lens is very good. While not super fast, at no point did I find it to be too slow for any of the subjects I was capturing. The system easily coped when tracking the small starling murmuration on my local nature reserve, not once missing the focus or needing assistance, even as the light levels dropped. For static subjects the focus locked on fast with no real issues.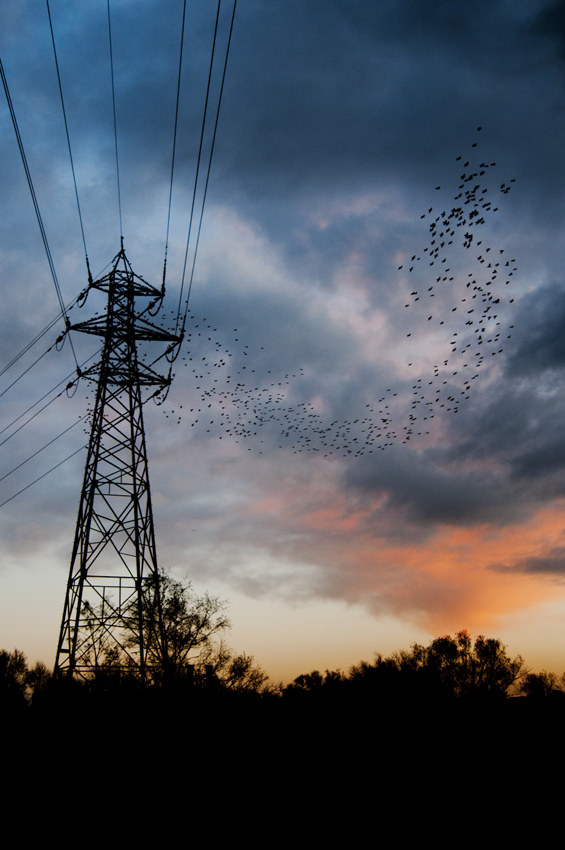 The lens also appears to be sharp right across the zoom range. Centre sharpness throughout the entire focal range is brilliant, even wide open at f/4. A touch of softness is visible at the widest end of the lens, but it's hardly noticeable unless you're looking for it in a side-by-side comparison. Corner sharpness is also excellent throughout the zoom range, with just a slight softness again at 12mm, but only at f/4; by f/5.6, everything is sharp. This truly is an incredibly sharp lens.
The lens also shows very little distortion throughout its entire zoom range. Being very critical, I would say there's a slight amount at the 12mm end, but beyond that I really cannot see any from the files produced. I certainly don't think that the Tokina 12-28mm suffers from any level of distortion throughout its zoom range that would ever really be a major issue.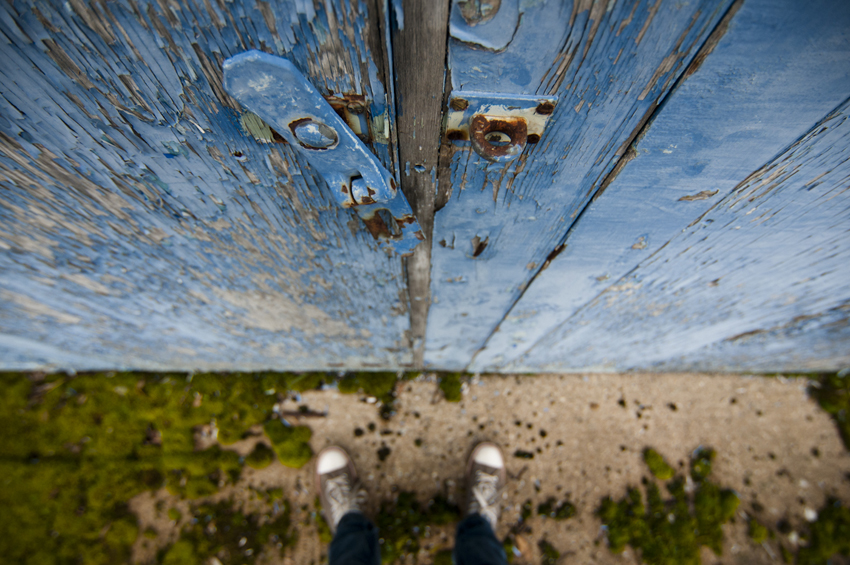 As with distortion, vigentting is very well controlled. Again, wide open at the 12mm end, there is a very slight amount that's only visible occasionally (depending on what it is you're shooting), but if you stop down to f/5.6 it completely disappears. The rest of the zoom range suffers from no noticeable vignetting, but, just out of curiosity, I did throw it onto my Nikon D700 to see how much of the frame it would cover. Once again, I was suitably impressed; at 12-20mm there was a vignette you would find from using any DX-format lens against a full-frame sensor, but from 20-28mm the lens performed flawlessly.
Chromatic aberration is also very well handled throughout the zoom range, no doubt thanks to the low-dispersive elements within the optic. You can only really see it on rare occasions, but for most day-to-day shooting it will never be a problem.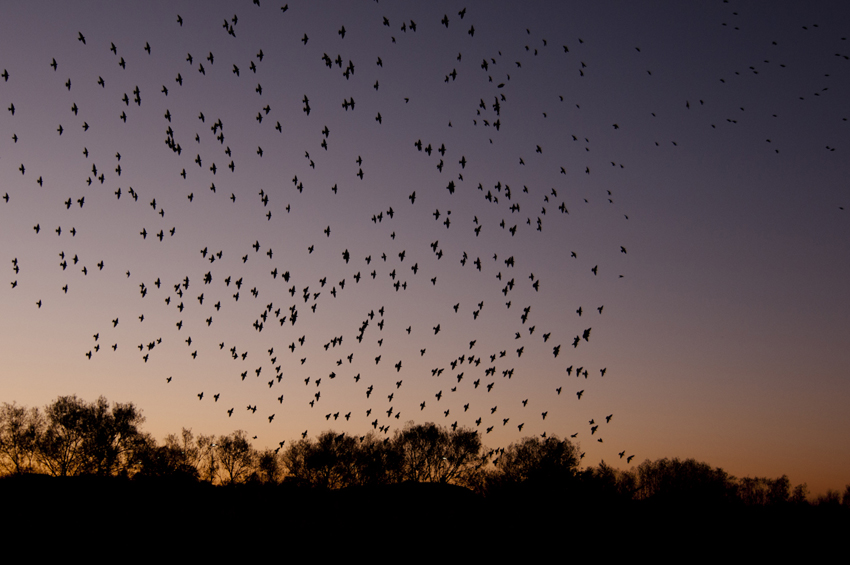 Finally, a quick word on the close-up ability of the lens. The lens can focus incredibly close, right down to 25cm. This is excellent for accentuating details and for more abstract takes on a subject.
Verdict
If you're looking for a wideangle lens for a cropped-sensor body, one that has impressive performance and a large zoom range, look no further than the Tokina 12-28mm f/4. On top of its excellent build quality, the lens incorporates superb optics and an up-to-date autofocus system, while the zoom range will be perfect for a range of photographers who want increased framing options and a fast maximum aperture. For the cost it really is fantastic value for money, and while I've never really been a fan of third-party optics, I'm happy to wholeheartedly recommend the Tokina 12-28mm f/4 for cropped-sensor users.
Pros:
Useful focal range equivalent to 18-42mm (depending on the exact camera used)
Very little visible distortion
Excellent sharpness
High-quality build
Cons:
AF not quite instant
Switching between AF/MF using the pull ring allows dust ingress
Tokina 12-28mm f/4 AF AT-X Pro DX: Key Specifications
Focal range: 12-28mm
Fittings: Canon, Nikon
Filter size: 77mm
Minimum focus distance: 25cm
Dimensions: 85x95mm
Weight: 530g
About the Author
Tom Mason is an up-and-coming wildlife and nature photographer from Hertfordshire. He has worked on a number of projects both in the UK and abroad and is passionate about the natural world. For more information on Tom check out his blog or follow him on Twitter.
Related articles