Updated October 2014:

Josie Reavely compares the best compact cameras for enthusiasts from the likes of Canon, Fujifilm, Sony and Panasonic.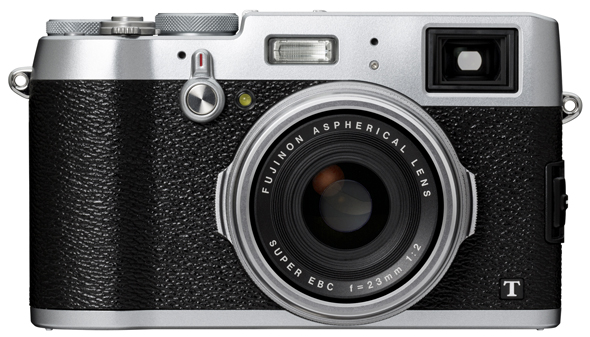 Not too long ago there were only a handful of enthusiast compacts on the market, which made choosing one fairly straightforward. Today, every major manufacturer appears to have a contribution, be it an established player such as Canon and Ricoh, or newcomers to the sector like Fujifilm and Sony, which makes the decision more difficult.
To help you decide, we've rounded up the most popular enthusiast compacts currently available to see how each compares with a close rival in terms of features and design. Read on and find the best enthusiast compact for your needs!
Canon PowerShot G1 X II vs Canon G16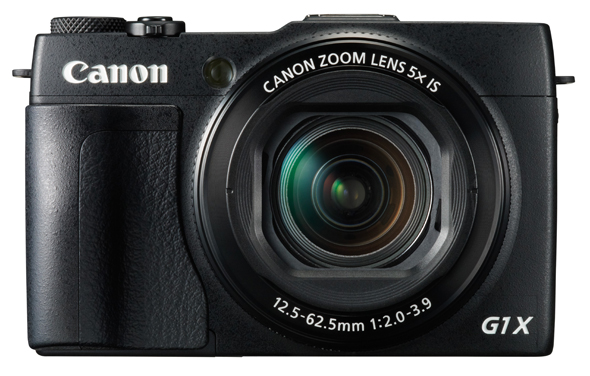 Canon PowerShot G1 X Mark II
Weighing in at 553g (compared to 356g), the newer Canon PowerShot G1 X II is the less-portable contender of the two, however its added bulk allows for an increased number of up-to-date features that push the newcomer ahead of its older sibling.
Inside, the G1 X II totes a larger, higher resolution 12.8MP sensor that overshadows the G16's 12.1MP version. The resulting images are, therefore, richer in detail, although you pay the price for this when it comes to speed: the G16 outperforms the competition with its 12.2fps continuous shooting speed, more than double that of the G1 X II's 5.2fps.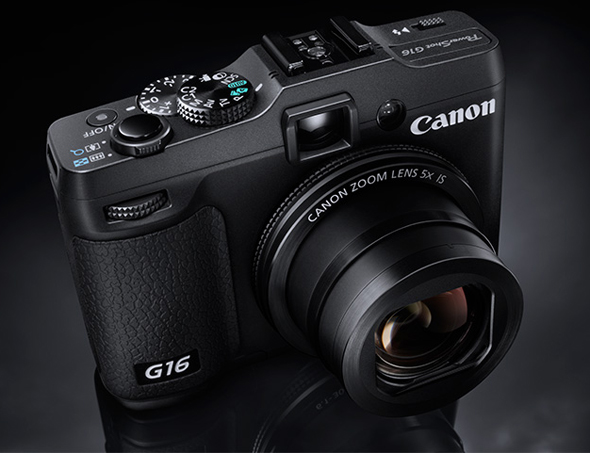 Canon PowerShot G16
The pair are fairly evenly matched with their video functionality, however some added extras such as built-in NFC, a more responsive 31-point AF system (compared to the G16's 9-point version) and a higher resolution, 3in tilting touchscreen help to justify the newer model's heftier price tag.
Fuji X100T vs Fuji X100S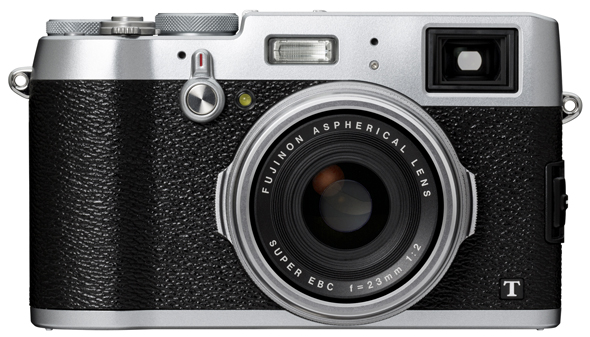 Fujifilm X100T
The Fuji X100T may be more expensive than the older X100S, although the latter shares enough features with the updated model to make it worthy of consideration if you're on a tighter budget. The pair benefit from the same 16MP APS-C sensor, although the X100T features more scope for flash-less, low-light photography thanks to its slight wider expandable ISO range. This rises to a setting equivalent to ISO 51,200, versus the ISO 25,600-equivalent maximum on the X100S.
Fujifilm's excellent 23mm f/2 (35mm in 35mm-equivalent terms) lens appears in both models, coupled with a fast 49-point AF system in each, too. The X100S's 2.8in, 460,000-dot screen has been upgraded to a 3in, 1,040,000-dot version in the newer X100T, while the excellent Hybrid Viewfinder also makes its way across to the new arrival, although the X100T offers 92% viewfinder coverage compared to 90% on the X100S along with a few other refinements.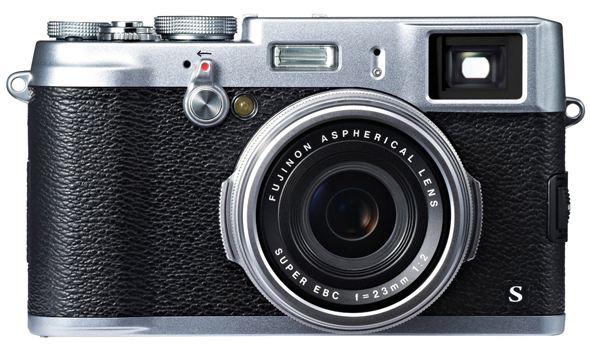 Fujifilm X100S
Similarly-styled, the two offer plenty of manual functions to satisfy the advanced photographer, including a fast digital split-image, manual-focus system. Opt for either model and you get a built-in flash as well as the option of attaching an external unit, along with a respectable 6fps maximum continuous shooting rate. Videography features are also shared: both cameras can record Full HD movies with stereo sound at a maximum 30p. The X100T also features built-in wireless connectivity that allows for remote smartphone control – an improvement over the S model's Eye-Fi connected version.
On the face of it, spending the extra cash on the X100T doesn't buy you a great deal more than the X100S has to offer, so if you're not desperate to have the very latest tech, the older S delivers excellent value for money.
Sony RX100 III vs Fuji X100T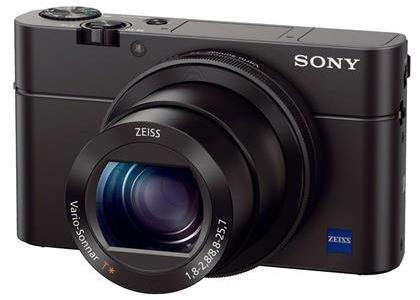 Sony RX100 III
The first big disparity between these two contenders is their price tags, with the Fujifilm X100T representing the heftier investment, albeit not without reason. The more affordable Sony RX100 III packs plenty of functionality into its compact aluminium body, boasting a 21MP 1in sensor, BIONZ X processor, a 24-70mm f/1.8-2.8 lens with optical image stabilisation and a 3in tilting screen with a high resolution of 1,229k dots. The Fujifilm X100T, on the other hand, sports a lower-resolution 16MP CMOS sensor, although over a larger APS-C area, coupled with the manufacturer's EXR Processor II. Native sensitivity ranges are versatile in the case of both models; the Sony covers ISO 125-12,800, while the Fujifilm spans ISO 200-6400 (which expands to 100-51,200).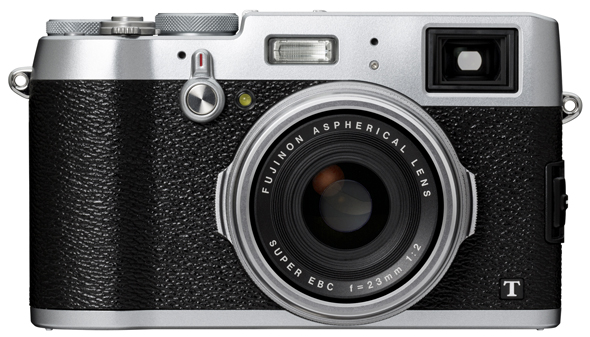 Fujifilm X100T
Offering a fast f/2.0 23mm fixed optic that gives a 35-mm equivalent focal length of 35mm, the X100T is really a different beast to the Sony, aimed more towards traditional photographers that prefer to zoom with their feet rather than a lens. It also trumps the Sony with its advanced Hybrid Viewfinder that incorporates an electronic rangefinder, with the Sony offering a more conventional electronic viewfinder. If action is your subject of choice, the Sony is a better bet, combining a versatile zoom with a fast 10fps continuous shooting speed that eclipses the X100T's 6fps. Videographers are rewarded with similar features from each camera, however, both offering Full HD movie recording with stereo sound.
Canon PowerShot GX 7 vs Panasonic LX100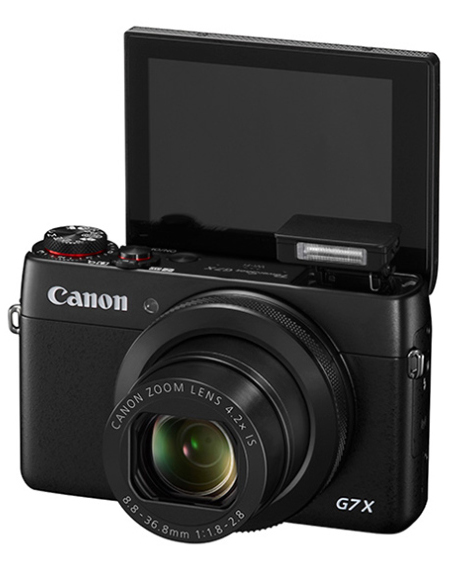 Canon PowerShot G7 X
The Panasonic LX100 is a good all-rounder with plenty of features to satisfy the advanced enthusiast, however the Canon PowerShot G7 X offers that little bit more, at a lower price point to boot. Plump for the Panasonic and you get a 13MP Micro Four Thirds sensor, a 24-75mm f/1.8-2.8 lens with image stabilisation and a built-in electronic viewfinder. Opt for the Canon, however, and you get a 21MP 1in sensor, a 24-100mm f/1.8-2.8 image-stabilised lens and a higher resolution, 3in touchscreen that can be tilted.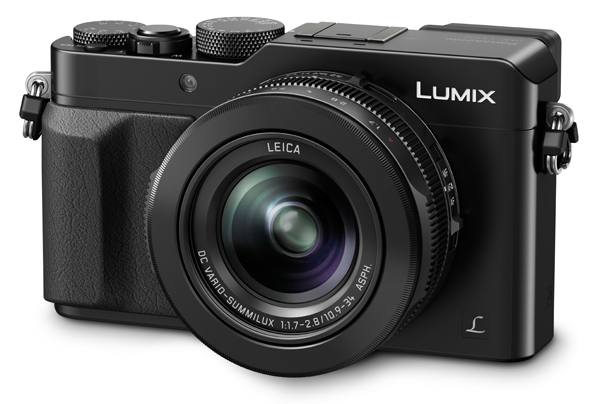 Panasonic LX100
The Panasonic LX100 does provide a wider sensitivity range for low-light shooting, though, with a native ISO 200-25,600 range (expandable to 100-25,600), compared to the Canon's ISO 125-12,800. Furthermore, the Canon can't keep up with the LX100 when it comes to shooting action, managing continuous shooting at 6.5fps in comparison to the LX100′s formidable 11fps, although the PowerShot G7 X benefits from the built-in flash that the Panasonic lacks (although an external one does come in the box as standard).
The Panasonic also excels with its videography features, boasting the ability to capture 3840 x 2160 (30p, 24p) files, while the Canon delivers 1920 x 1080 (60p, 30p) footage. Picking between this pair is a tough call; it's a decision that can only really be resolved by weighing the features at the top of your wish list against your top budget.
Canon PowerShot G1 X II vs Sony RX100 III
Similarly priced, both cameras measure up well in terms of functionality, although there are a few areas where the Sony Cyber-shot RX100 III just edges ahead of the Canon. It sports a slightly smaller (1in compared to 1.5in) CMOS sensor, but pixel count is higher at 20MP, compared with the PowerShot G1 X II's 12.8MP.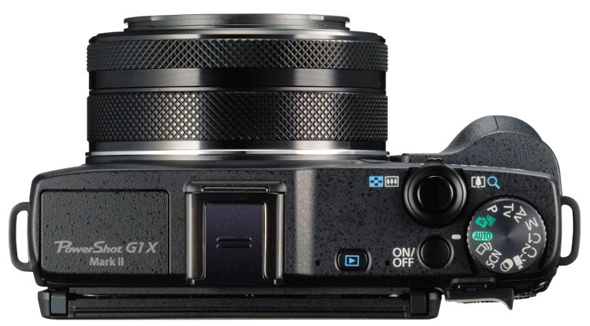 Canon PowerShot G1 X II
Both benefit from in-camera optical image stabilisation and can capture Raw files, plus you can choose to focus manually with either model – an asset for more advanced users. The Sony totes a faster f/1.8-2.8 lens (compared to the Canon's f/2-3.9 optic) although it doesn't offer the same reach as the Canon's 24-120mm focal range, covering a shorter 24-70mm instead.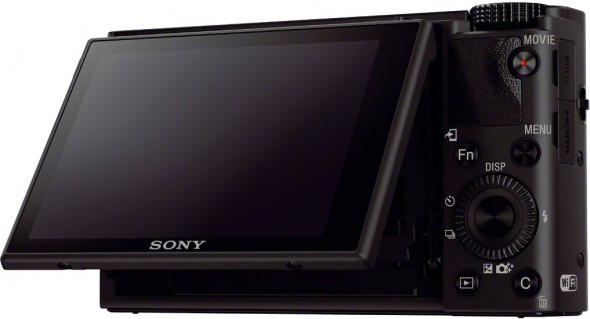 Sony Cyber-shot RX100 III
Both cameras sport tilting displays, although only the PowerShot G1 X II's may be operated by touch. The RX100 III does, however, offer a high-quality viewfinder, which isn't present on the Canon (although an external one is available separately). Launched within a couple of months of each other, this pair shares many features that make either model a good choice for budding enthusiasts.
Fuji X30 vs Fuji X100S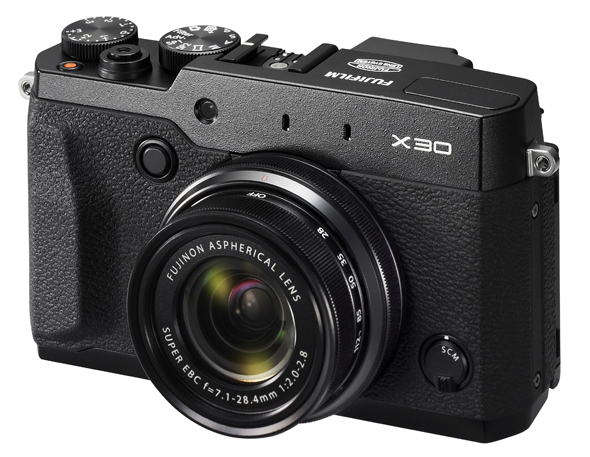 Fujifilm X30
Externally these two Fujifilm models don't differ greatly, each offering a robust build quality and attractive rangefinder-style aesthetics. Where the Fuji X100S packs an APS-C sized, 16MP sensor into its compact body, however, the newly launched X30 features a more modest 12MP 2/3in alternative that can generate 4000 x 3000 resolution stills, compared to the larger 4896 x 3264 files from the X100S.
While the X100S's 23mm f/2.0 prime lens (35mm in 35mm-equivalent terms) may appeal more to traditionalists, the Fuji X30 represents a more versatile option thanks to its 28-112mm f/2-2.8 optic. Fujifilm's responsive 49-point AF system features in both cameras, along with manual focusing capability, although the X30 rewards action photographers with a 12fps burst shooting option, double the X100S's 6fps offering.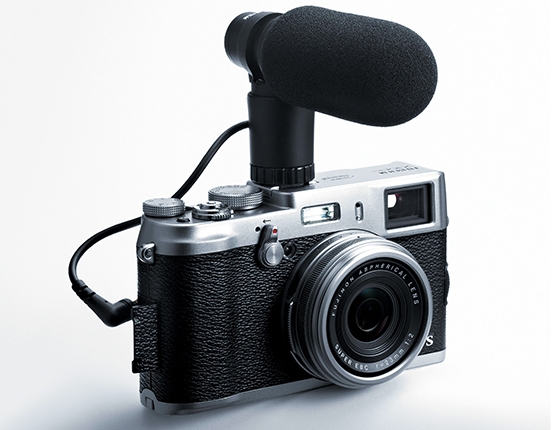 Fuji X100S
Continuing the theme of versatility, the X30's larger 3in LCD tilts to allow easier framing at awkward angles, and if you prefer to frame things up with the electronic viewfinder, you'll be pleased to learn that it covers 100% of the scene. The X100S, on the other hand, offers a high-resolution 2.8in fixed screen, combined with electronic and optical viewfinder options with a slightly smaller 90% frame coverage. Full HD movie capture is possible with either model, but if you plump for the considerably cheaper X30 you gain built-in wireless connectivity. This isn't possible on the X100S itself, although you the camera is compatible with Eye-Fi cards if you wish to go cable free.
Canon PowerShot GX 7 vs Sony RX100 III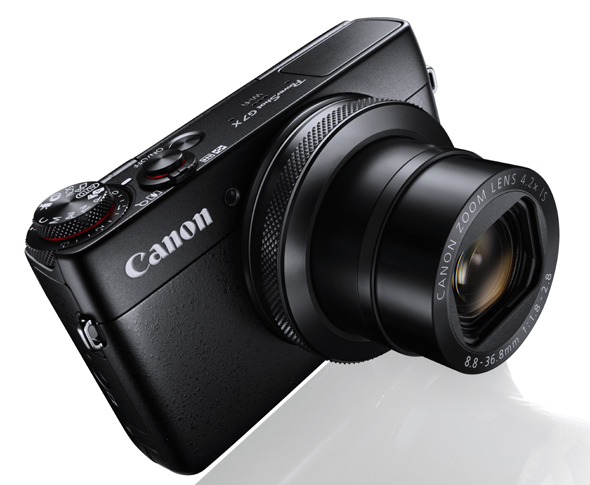 Canon PowerShot GX 7
These two metal-bodied compacts offer a comparable range of high-end features, toting 20MP and 21MP 1in sensors respectively. Both benefit from the latest generation processors (DIGIC 6 for the Canon PowerShot GX 7 and BIONZ X for the Sony RX100 III) as well as optical image stabilisation and an ISO 125-12,800 sensitivity range.
Both are capable of capturing Raw files and provide fast f/1.8-2.8 lenses, although the focal range offered by each is slightly different; the Sony spans a range equivalent to 24-70mm in 35mm-terms, while the Canon offers a little extra reach with its 24-100mm optic. Similarly, the Canon autofocuses with 31 AF points, compared to the Sony's 25.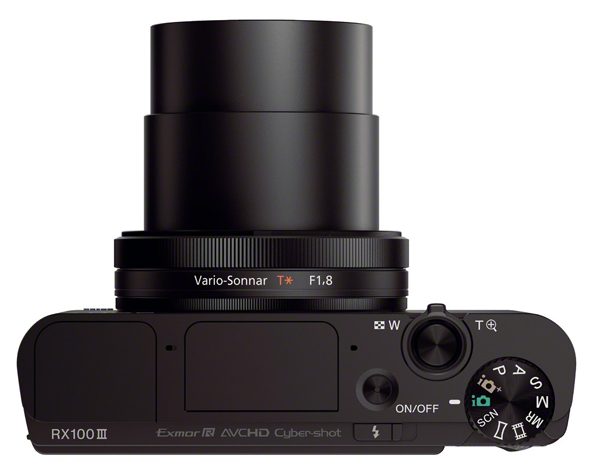 Sony Cyber-shot RX100 III
Each of these contenders boasts a 3in tilting screen, with Sony's offering a higher resolution and Canon's display equipped with touch functionality. When it comes to speed, however, the Sony wins with its 10fps continuous shooting capability, with the Canon lagging behind at 6.5fps.
The RX100 III's built-in viewfinder may also bolster its appeal to some traditionalists, although videographers will find it harder to separate the pair when it comes to features: both cameras can record Full HD movies at 60p and offer stereo sound recording, in addition to added extras like built-in wireless connectivity and NFC.
Canon PowerShot G1X II vs Panasonic LX100
Both of these formidable contenders are capable of producing highly detailed images from their respective 12.8MP sensors, with the PowerShot G1 X II's sensor being just a fraction larger in size than the one inside the Lumix LX100.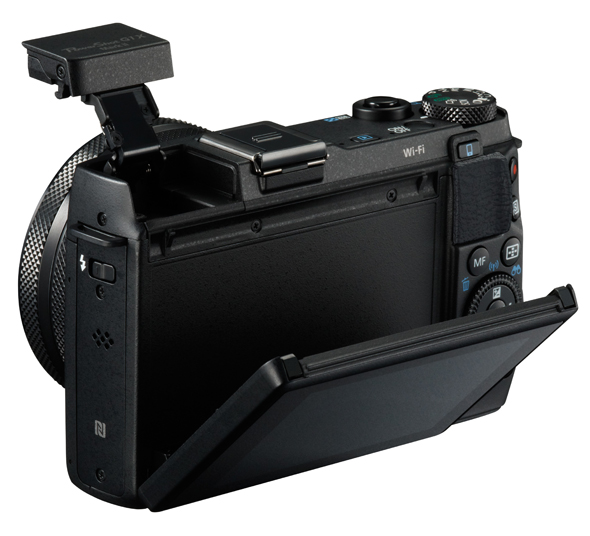 Canon PowerShot G1 X II
Each camera benefits from a robust, all-metal outer casing, along with a useful array of on-body controls. If you prefer a touchscreen interface, the PowerShot G1 X II should appeal with its touch-sensitive, tilting LCD, although those looking for a more traditional control method may prefer the combination of Panasonic's 3in fixed screen coupled with its electronic viewfinder.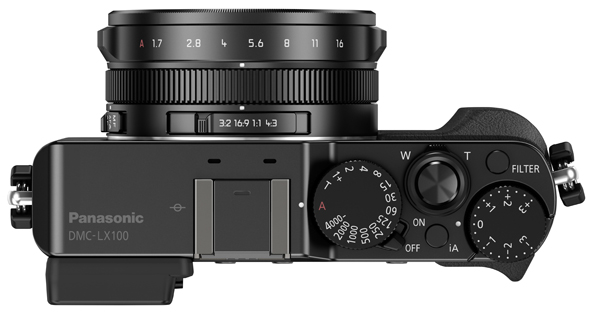 Panasonic Lumix LX100
For low-light shooting, the Canon has a built-in flash and a versatile ISO 100-12,800 sensitivity range. The Panasonic LX100 doesn't have an integral flash, however an external one is included in the package, plus there's a wider ISO 200-25,600 sensitivity range on offer, one that can be expanded to ISO 100 if required. With their optics, the PowerShot G1 X II's f/2-3.9 lens covers a 24-120mm equivalent focal range, compared to the Panasonic's faster f/1.7-2.8 optic, albeit with a shorter 24-75mm focal range.
Other features of note that separate this pair include the Panasonic's faster 11fps continuous shooting rate (compared to the Canon's 5.2fps), as well as the differences in video functionality; the LX100 can capture 4K movies at 30p as well as Full HD files at 60p, while the Canon PowerShot G1 X II only manages Full HD video at 30p. If you're purely interested in shooting stills your money will be well spent on either camera, but if videos are your bag the Panasonic is ahead of the game.
Fuji X100T vs Fuji X30
Poles apart in terms of price, the pricier X100T comes equipped with a 16MP APS-C sensor, while the more portable X30 employs a 12MP 2/3in CMOS alternative. The X30's 28-112mm f/2-2.8 equivalent lens benefits from optical image stabilisation to minimise camera shake, plus its 3in tilting screen makes lighter work of framing at awkward angles, when you compare this to the X100T's fixed screen which bears the same dimensions.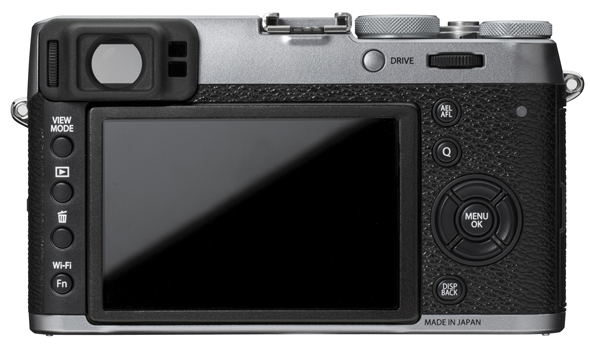 Fuji X100T
Once again, the more expensive model does provide extra options for those who prefer working with a built-in viewfinder, with a hybrid version offering electronic (92% coverage) and optical displays, while the X30 loses the latter feature in favour of a single EVF that delivers 100% frame coverage. Both cameras sport a built-in flash and support the use of an external alternative through their respective viewfinders, while each sports a versatile ISO sensitivity range for low-light shooting.
Thanks to its 12fps continuous shooting rate, the X30 is the better option for capturing action, with the X100T delivering half that speed (6fps), while Full HD video recording features in both cameras, as does built-in wireless connectivity.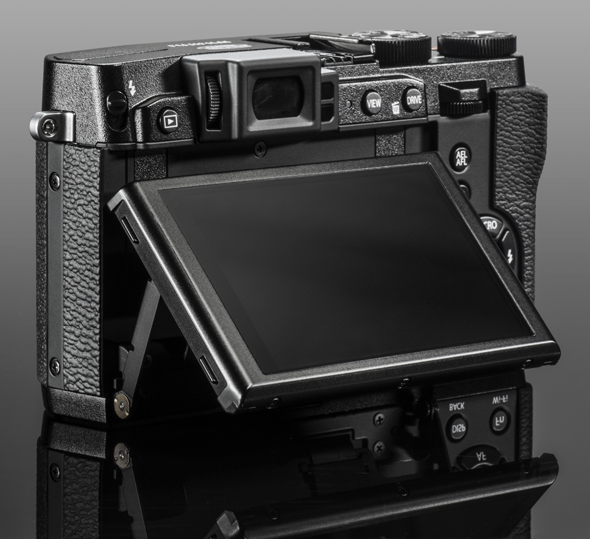 Fuji X30
Overall, you get a very similar set of features in both of these formidable cameras, but the X100T's premium gets you a DSLR-sized sensor, which perhaps widens its appeal as a second camera for enthusiasts and professionals. The X30 is likely to attract a wider audience with its all-encompassing feature set and keener price point.
Sony RX100 III vs Fuji X30
Where the Sony RX100 III sports a sleek, slim profile, the Fujifilm X30 adopts a retro rangefinder-style design with a sturdy magnesium alloy outer shell wrapped around its 12MP, 2/3in sensor. The Sony's 21MP, 1in sensor is physically larger and offers a higher megapixel count, although it lags slightly behind the Fuji when shooting continuously, reaching 10fps compared to the Fuji's faster 12fps option.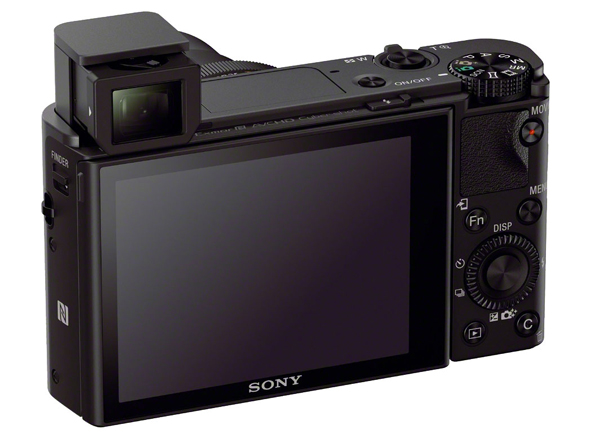 Sony Cyber-shot RX100 III
Both sport 3in tilting displays on the back, although the Sony RX100 III wins the resolution race at 1,229k dots versus the Fuji's 920k dots. The situation is reversed when comparing electronic viewfinders, however, with Fuji's option bearing 2.36m dots and Sony's a slightly lower 1.44m dots.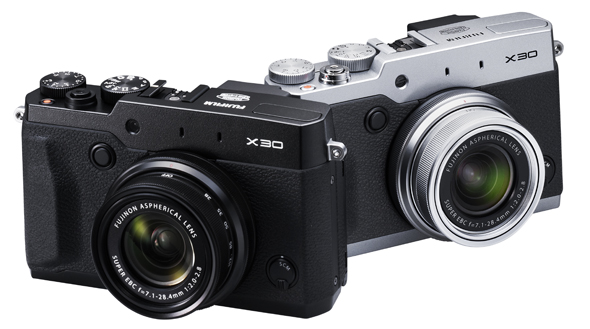 Fuji X30
The optics also differ between the two models, with Sony's offering 24-70mm f/1.8-2.8 and Fuji's slightly slower f/2.0-2.8 offering stretching from 28-112mm, in 35mm-equivalent terms. Both are more equal with their video recording options, with Full HD (60p) movie modes available on each, while wireless connectivity is built into each body too. Overall, each of these cameras represents good value for money, with a raft of high-end features squeezed into small-format bodies.
Canon G16 vs Nikon P7800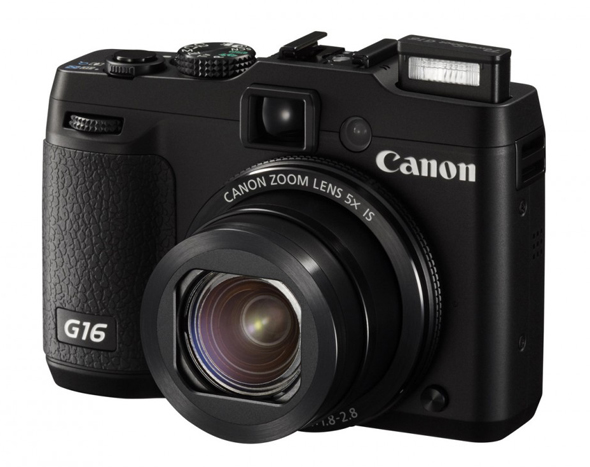 Canon PowerShot G16
The Canon PowerShot G16 is graced with a brand new DIGIC 6 processor, while the Nikon Coolpix P7800 sports the same engine as its P7700 predecessor. Both feature roughly the same size and resolution sensors, although the Canon G16 offers a higher maximum sensitivity setting (ISO 12,800 compared to ISO 6400 on the Nikon P7800). The Canon G16 also wins when it comes to continuous shooting, clocking up an impressive 12.2fps versus the Nikon P7800′s (still not-too-shabby) 8fps. The Canon also benefits from a faster maximum aperture (f/1.8 compared to the Nikon's f/2.0) however it falls short in the optical zoom stakes, providing a 5x optical zoom next to the Nikon's 7.1x. Both cameras incorporate contrast-detect AF systems, with the Nikon P7800′s boasting 99 AF points, trumping the Canon's more reserved 9-point system.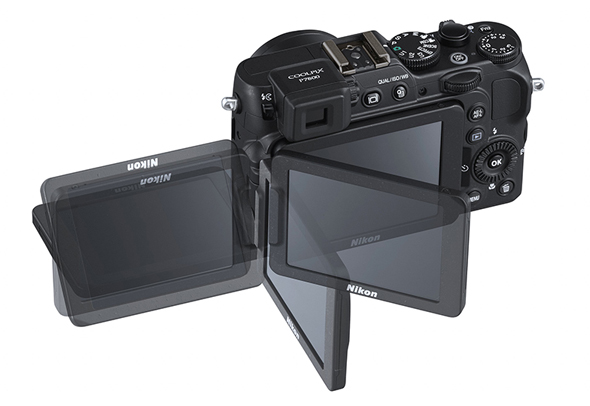 Nikon Coolpix P7800
The Nikon P7800 also fails to match the Canon G16 for compactness, being a shade larger and heavier, and it misses out the built-in Wi-Fi that its rival also totes. Both contenders offer viewfinders, the Canon's being of the small optical variety and the Nikon's an alternative EVF; both match these with 3in LCD's of around 922k dots, although the Nikon P7800′s has the advantage of being fully articulated, compared to the G16's fixed offering.
Canon G16 vs Panasonic LX7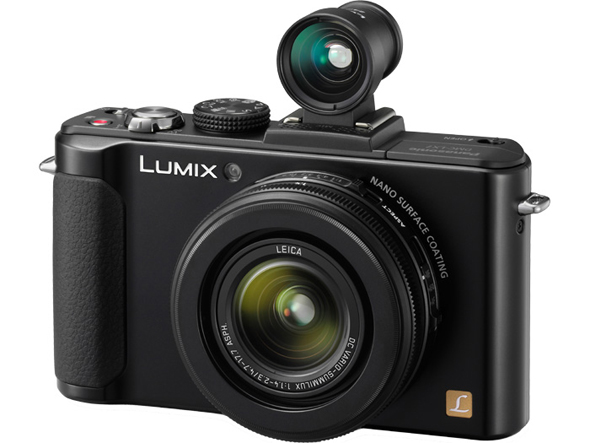 Panasonic Lumix LX7 (viewfinder not included as standard)
The petite Panasonic LX7 certainly impresses in the style stakes, with its slimline body making it more pocketable than its chunkier Canon rival. In terms of specifications, this pair have quite a few features in common, with (approx.) 921k-dot 3-inch screens, the same maximum ISO 12,800 setting and tools like in-camera HDR processing, Raw capture and full HD (1920 x 1080, 60fps) movie modes. Each model also sports an integrated hotshoe for attaching external accessories, and an HDMI port features on each too.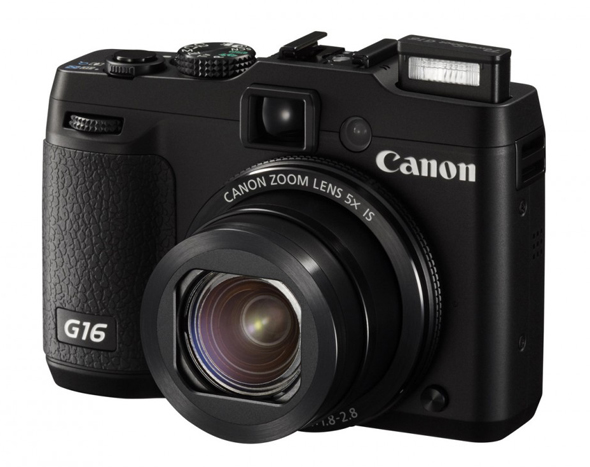 Canon PowerShot G16
The newer G16 trumps the Lumix LX7 with its latest Wi-Fi feature, plus its fast 5x optical zoom lens is more versatile for everyday shooting compared to the LX7's shorter 3.8x offering. Its 1/1.7in CMOS sensor also offers a higher resolution – 12.1MP vs 10.1MP – but the LX7 does have a few tricks up its sleeve to even up the scores a little: its native focal range may be shorter overall, but its lens offer scope for more expansive shots at its wideangle setting, with a 35mm-equivalent focal length of 24-90mm, compared with the Canon G16′s 28-140mm focal range. The LX7 also offers 3D capture capabilities – a feature that's missing from the G16's spec sheet, although this is not a deal-breaker for most enthusiasts.
Fuji X100s vs Nikon Coolpix A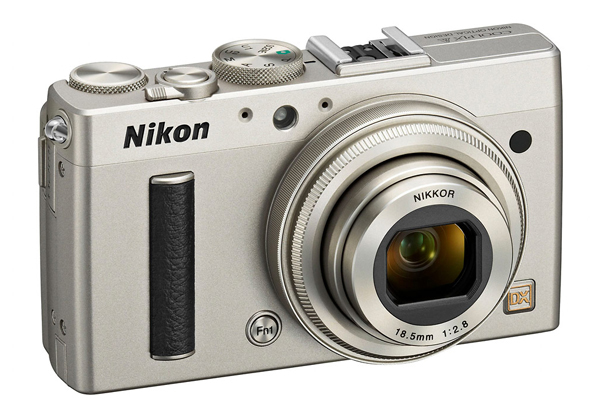 Nikon Coolpix A
Launched at the start of 2013, both of these models have a lot to offer the advanced enthusiast. Each sports a 16MP, APS-C CMOS sensor, although the Nikon Coolpix A manages to cram all of its hardware into a more compact body for easier portability. Each camera features a fixed focal length lens with a fast maximum aperture, (f/2.8 for the Coolpix A, f/2.0 for the X100S) – your personal preference will dictate whether the Nikon's wider 28mm (in 35mm-equivalent terms) optic suits your style of shooting over the Fuji's 35mm offering.
Where the pair can begin to be separated is when we spin them around and take a look at the back – the Nikon's 3in, 921k-dot screen looks infinitely more attractive than the Fuji's 2.8in, 460k-dot counterpart – although the latter model does offer the added bonus of a built-in hybrid viewfinder, which performs well when shooting under conditions that prove too bright for the LCD screen. You can attach an external viewfinder to the Nikon Coolpix A too (which is available separately), but carrying it around like this makes it less pocketable.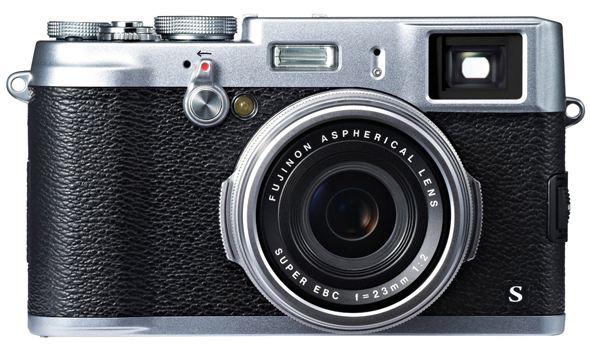 Fujifilm X100S
Overall, the final decision comes down largely to aesthetics and handling. The Nikon Coolpix A is ideal for landscape lovers, with its wider field-of-view and its smaller size making it a good choice for on-the-go creative shooter. The Fujifilm X100S may be larger, but that built-in viewfinder and attractive retro styling make it a camera that you wouldn't want to stuff into your pocket. It takes a certain something to justify spending a considerable lump of cash on a compact, and the Fuji X100s certainly has it.
Ricoh GR vs Nikon Coolpix A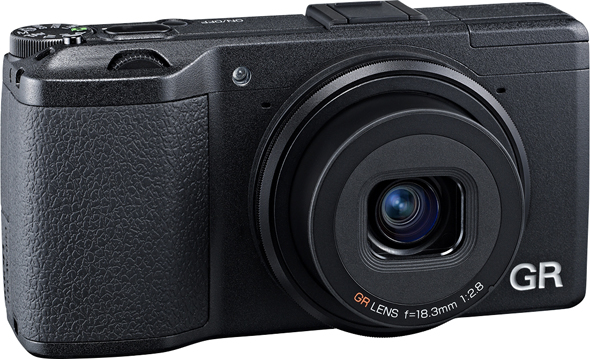 Ricoh GR
These rivals are evenly matched with their respective 16.1MP, APS-C sensors, as well as their fixed 28mm f/2.8 optics (in 35mm-equivalent terms) and full HD movie modes. There's little to split them with regards to size and weight and both provide high-quality 3in screens, although the Ricoh GR's 1,228m-dot LCD offers slightly more detail and clarity over the Nikon Coolpix A's (nonetheless impressive) 921k-dot counterpart.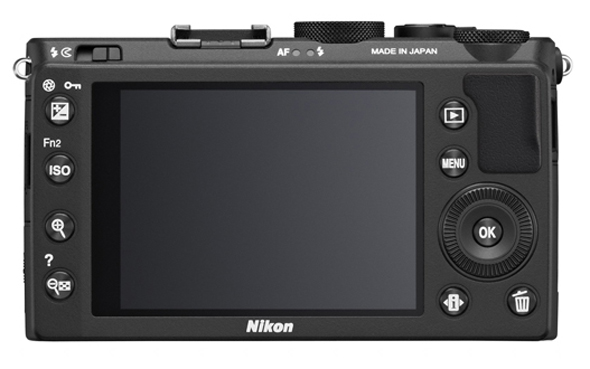 Nikon Coolpix A
With little to separate these two on paper, the Ricoh GR's little added extras like a built-in ND filter, higher resolution screen and smaller price tag succeed in just nudging it ahead of the Nikon Coolpix A. Those that are used to Nikon's menu architecture (the Coolpix A adopts the same menu system as Nikon's DSLR line) may prefer the Coolpix A – but those with no preference here should take a closer look at the Ricoh GR.
Fuji X20 vs Sony RX100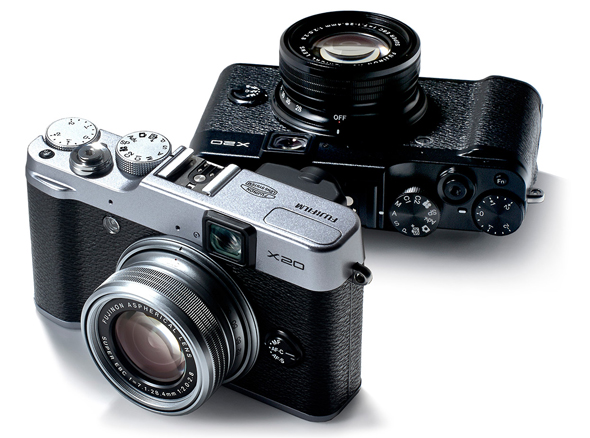 Fujifilm X20
Both of these cameras have plenty of impressive features. The older Sony RX100 sports a stylish, compact aluminium body, a 20.2MP, 1in CMOS sensor and an expansive sensitivity range that stretches from ISO 100-25,600. The equally aesthetically-pleasing Fujifilm X20 brings a magnesium alloy body, smaller and lower-resolution 12MP, 2/3in sensor and ISO 100-12,800 sensitivity range to the table, plus a slightly less imposing fixed LCD which measures 2.8in in size and with a resolution of 460k-dots, compared to the RX100′s more detailed 3in, 1,228k-dot screen.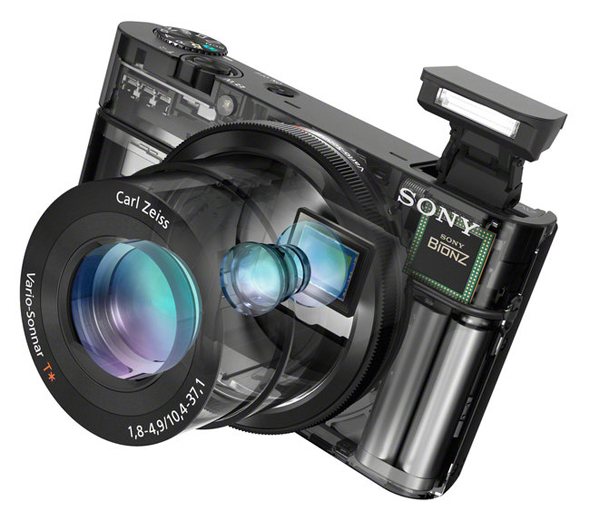 Sony Cyber-shot RX100
The Fuji X20 does claw back some points, though, with a faster 12fps burst mode (vs the Sony's 10fps), plus a snappy 49-point contrast/phase detect (hybrid) AF system that overshadows the RX100's 25-point contrast-detect system. The Fuji X20 also features an optical viewfinder where the Sony has none, plus the control layout on the Fuji X20 feels more intuitive, more in-tune with the needs of an advanced user that wants to take full control over their settings.
Panasonic LX7 vs Sony RX100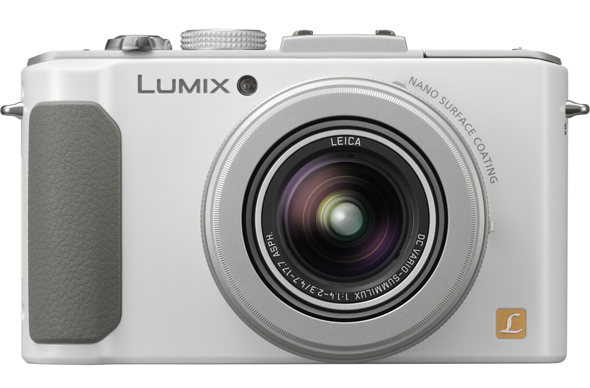 Panasonic Lumix LX7
These two compacts are both bristling with features, but the Sony RX100 steals the spotlight with its 20.2MP, 1in CMOS sensor trumping the Panasonic LX7's 10.1MP, 1/1.7in CMOS alternative. Where the Lumix LX7 excels, however, is in the construction of its lens; its 24-90mm (35mm equivalent) optic may not offer a difference in overall zoom range next to the Sony RX100′s 28-100mm offering, but the former provides a faster maximum aperture of f/1.4-2.3. This is significantly brighter at the telephoto end when you compare that to the Sony's f/1.8-4.9 range.
The two are pretty even when it comes to handling, with each featuring fast processors that enable full HD (60fps) movie modes, along with a decent array of in-camera editing options and creative filters from both. It's worth noting that the latter feature can be applied to JPEGs alone in the case of the RX100, while the LX7 supports their usage (and later removal if desired) when shooting Raw files too.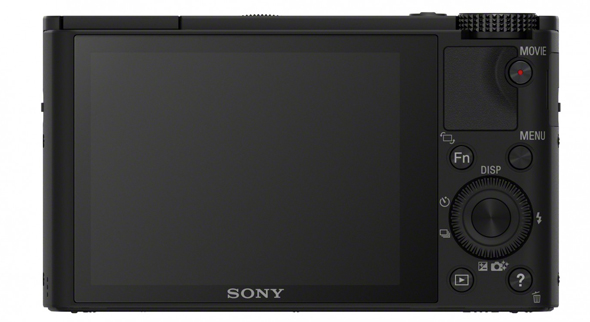 Sony Cyber-shot RX100
The Sony RX100 nudges ahead with its 1,228m-dot LCD (compared to the Panasonic's 922k-dot screen), but each manages to offer so many other features that it's difficult to pick a clear winner. The Sony's larger sensor does lend itself towards overall better image quality, although the Panasonic LX7′s faster lens can't be discounted when weighing up overall optical performance.
Sony RX100 II vs Ricoh GR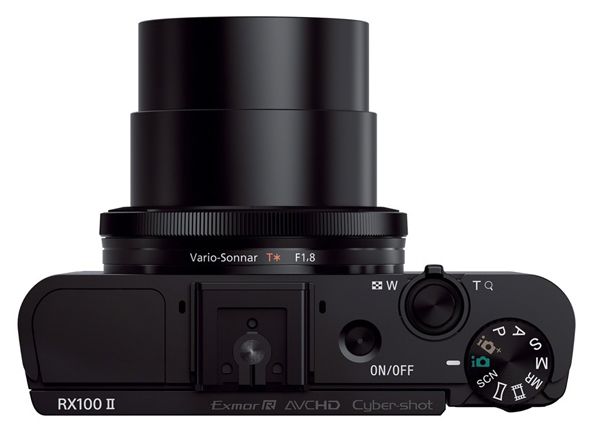 Sony Cyber-shot RX100 II
Both the Sony RX100 II and Ricoh GR were launched earlier this year, and each has its larger-than-average sensor at the top of its spec sheet. The Ricoh GR impresses with its 16.1MP APS-C sensor, against the Sony's physically smaller 1in alternative (the same size as that used in Nikon's 1 series of CSCs), although the sensor inside the Sony RX100 carries 20.2MP. These two match when it comes to high ISO sensitivities, though, both topping out at ISO 25,600 and providing lenses with wideangle settings equivalent to 28mm, although the Sony RX100′s optic can be zoomed up to 100mm while Ricoh GR owners are restricted to the single, fixed focal length.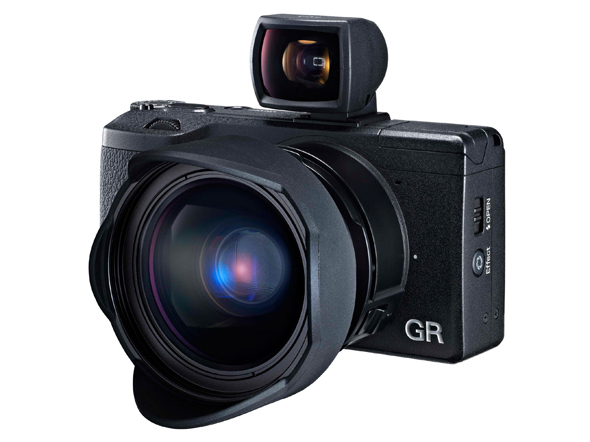 Ricoh GR (viewfinder and conversion lens not included as standard)
Neither model has a built-in viewfinder but both accept an external unit, the Ricoh GR's being optical and the Sony's being electronic. Both provide built-in pop-up flash units and a hotshoe for attaching their respective viewfinders and other accessories, plus a comprehensive set of exposure modes that cater for photographers of varying abilities. Similarly sized, the pair is also pretty well matched when it comes to handling and robustness of design, plus each offers a fast maximum aperture setting at the wide end: f/2.8 for the Ricoh (which doesn't change on account of the lens being a prime optic) and f/1.8 for the Sony, which drops to f/4.9 at the telephoto end. There's a lot to credit both of these competitors and – with similar price tags – it's fair to say either would make a solid choice as an everyday compact capable of producing high-quality images.
Ricoh GR vs Fuji X100s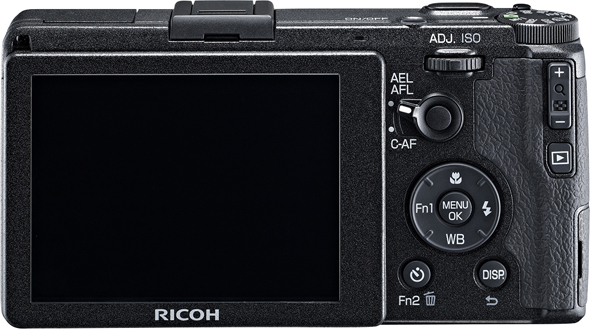 Ricoh GR
Each of these premium cameras carries a large APS-C sized sensor, with matched 16MP resolutions and identical top sensitivities of ISO 25,600. Each also offers a fast prime lens, equivalent to 28mm (f/2.8) on the Ricoh GR and 35mm (f/2.0) on the retro-styled Fujifilm X100S: since both are capable of delivering an impressive optical performance overall, personal preference dictates which model 'wins' in this respect, according to your intended usage and subject matter.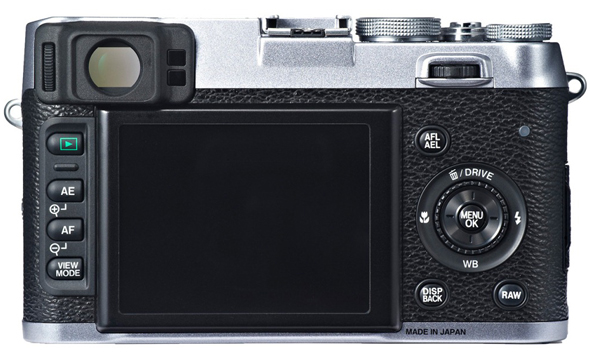 Fujifilm X100s
In terms of shooting options, the Ricoh GR offers a 3in screen that delivers a high level of clarity at 1,23m-dots, overtaking the Fuji's 2.8in, 460k-dot LCD, although neither display may be articulated. The built-in electronic/optical (hybrid) viewfinder on the Fujifilm X100s provides a handy alternative to the screen, however, while those who want to use a viewfinder with the Ricoh GR need to purchase this separately. Otherwise, the two cameras rack up a roughly equivalent list of pros and cons – the Fuji X100s wins in continuous shooting with its 6fps burst mode (next to Ricoh's 4fps), but the Ricoh GR offers a greater range of exposure modes to explore. In essence, the Fuji X100S offers a simplified shooting experience, while the Ricoh GR provides more for the curious enthusiast to explore creatively.
About the Author
Josie Reavely is a Hampshire-based technical journalist. You can view more of Josie's work on her website
Related Links