The Wacom MobileStudio Pro is a new editing option for photographers and other creatives, and it arrives with a mightily impressive spec sheet.
The Wacom MobileStudio Pro is available in six different configurations, spanning two sizes: 13-inch and 16-inch. We have the more powerful of two 16-inch options on test, which is equipped with an Intel Core i7 processor and 512GB SSD drive, with Windows 10 Pro as the operating system.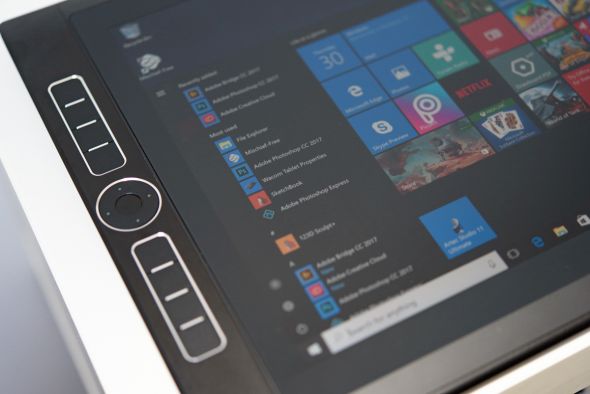 Windows 10 Pro in use
This particular configuration is also equipped with an NVIDIA Quadro graphics card and an Intel RealSense R200 3D camera system for 3D imaging, while another more conventional camera can be found on the front of the unit.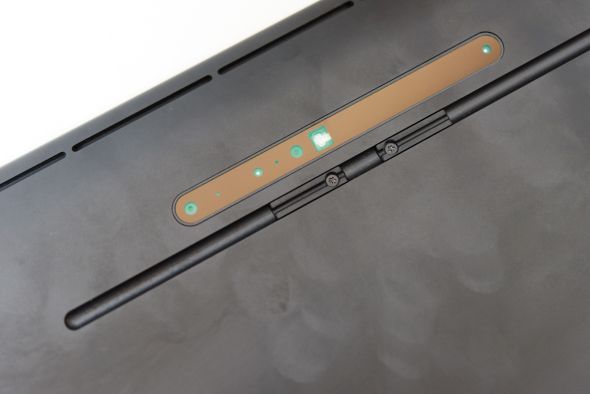 The cameras and stand mount
Everything happens through the unit's touch-sensitive display, which Wacom says is capable of reproducing 16.7 million colours across 94% of the Adobe RGB colour gamut.
On the two 16-inch models the display measures 15.6 inches and has a 4K UHD resolution (3,840 x 2,160), which compares very favourably with alternatives that may be used for the same applications such as the (admittedly cheaper) iPad Pro and Microsoft Surface Book.
In use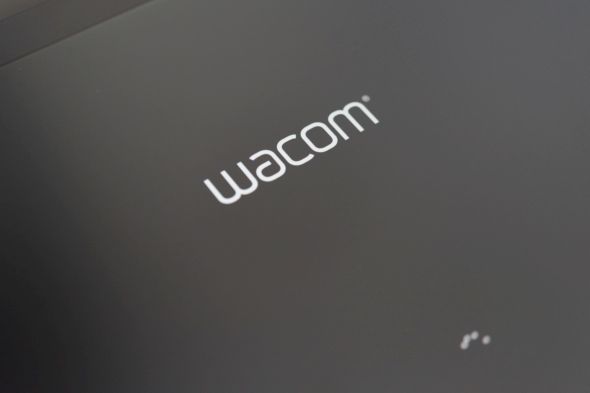 Starting up
The Mobile Studio Pro doesn't take too long to power up, and powering down happens in a matter of seconds. The device is generally discreet in operation too; now and again a fan kicks in when the device deems it necessary, but this isn't too obtrusive.
Once the device has reached the login screen you can appreciate that glorious 4K display for the first time. Details are rendered with great clarity, and when you're looking at it head-on you'll see the colours are nice and punchy, while still accurate. It would be interesting to compare this to the smaller 13-inch units, as these don't have a 4K-resolution display, but in any case, here it creates an immediate wow-factor.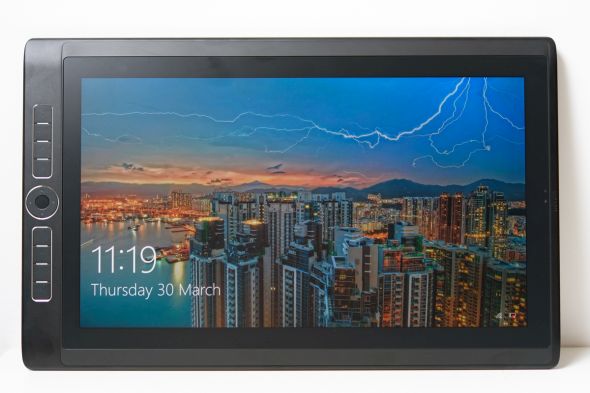 The etched glass surface has a matte finish that's nice and smooth, and it feels great when using the standard tip supplied with the Pro Pen 2. Visibility is excellent when viewing normally, although does drop as you start to angle yourself relative to the screen. For this reason, some people will no doubt be expecting see a stand in the box, but this is only available separately.
Of course if you're happy to work with the tablet flat on a table then this shouldn't be an issue. You may also want to use it on your lap if on the move, although the smaller versions are perhaps better for this, as the 16-inch models weigh around 2.2kg, while the 13-inch models are a decidedly more slender 1.42kg.
Overall response is very good, both when keying options with the finger and when using multiple fingers to move images and perform other operative tasks. There's no frustrating jabbing to get the tablet to respond; it just reacts when you expect it to.
The keyboard, which pops up when required, also has pleasingly large keys that make typing effortless. Sliding up and down the Start menu happens very fluidly too – indeed, some may even find it a little too sensitive. Speed continues to impress when loading up programs: Photoshop, for example, loads up in just a few seconds.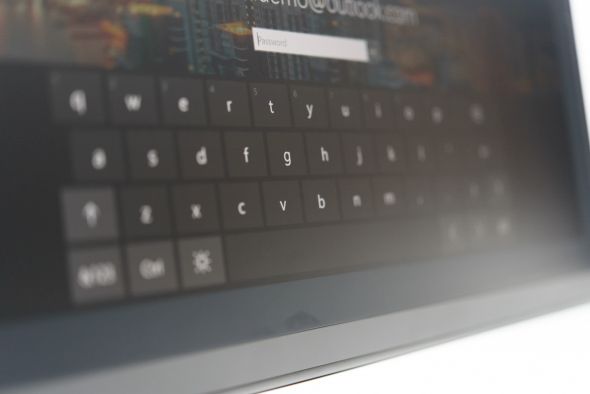 The keyboard
On the 16-inch unit featured here, you can get around using your finger to bring up menu options and select tools in Photoshop, but you really need the supplied Pro Pen 2 to be able to select some of the smaller options and adjust sliders with precision.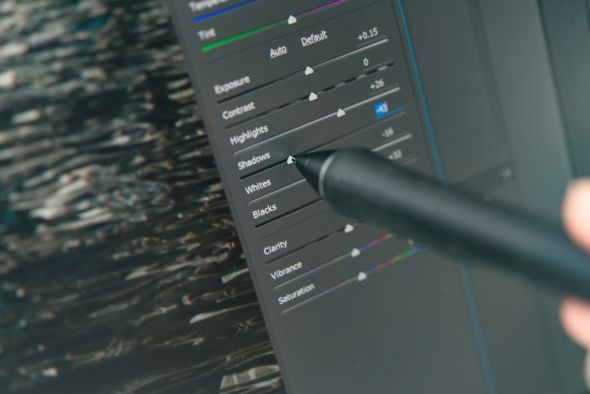 Using the Pro Pen 2
And this is no bad thing. The Pen Pro 2 is light and battery-free, and its shape towards the tip makes it very comfortable to hold (even more so thanks to the soft silicone rubber covering). The screen registers the touch quickly and allows you to keep moving around menu options as you hover above it, and changes in pressure are registered well on default settings.
Lag is negligible as you drag sliders around, so using Adobe Camera Raw or Lightroom to process images is easy. Occasionally you may find the tablet registers the pen elsewhere to where you're pressing it, but this can be rectified through the Properties menu.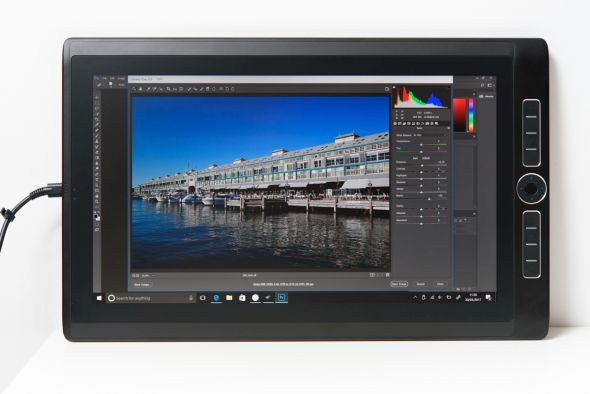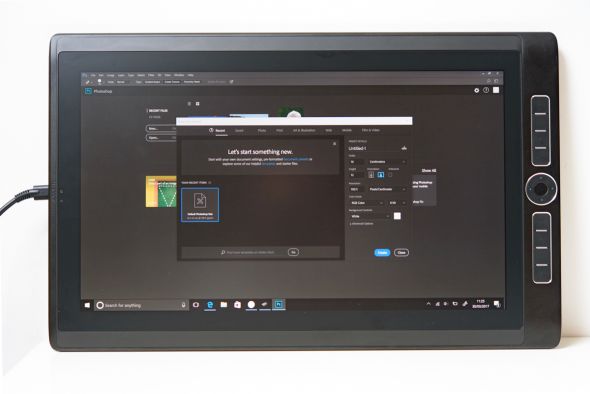 Both Adobe Camera Raw and Photoshop work well on the device
Taking the time to set up the Express Keys up to your liking should pay off if you edit frequently, and you may also want to change the functions of the key on the Pro Pen 2. Wacom provides a broad array of options here, including zooming in and out of images, scrolling up and down, switching between applications and so on.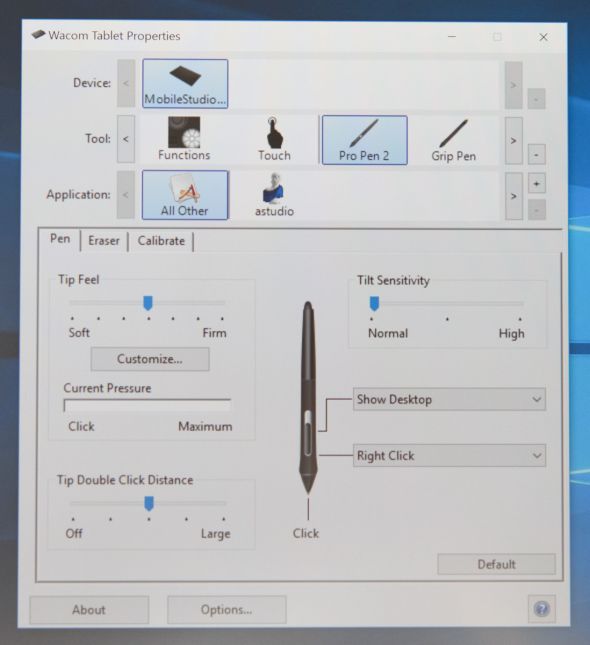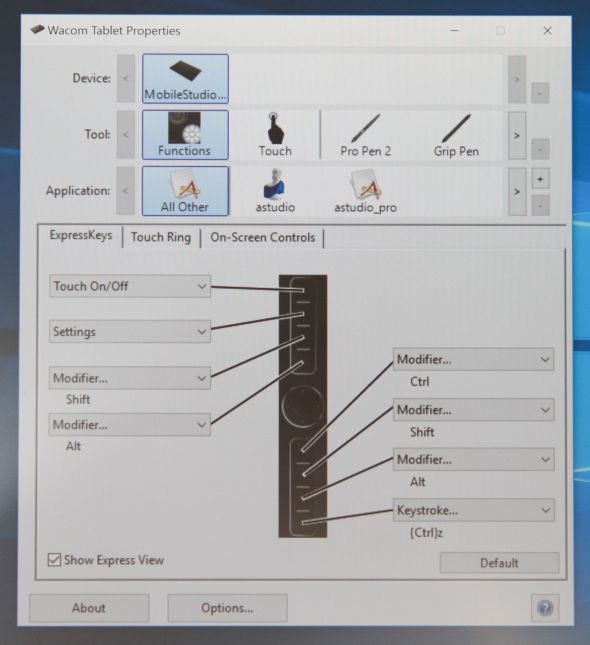 Setting up in the customisation menus
Making it easy to get to editing images straight away, the device has a card slot around its side that accepts SD, SDHC and SDXC cards, with support for even UHS-II cards. This in itself is great, although the cards themselves fit completely inside the slot, and I found this meant I had to push the card in and remove it with the nail of my thumb, as the resistance encountered when using my finger would often fail to make it catch.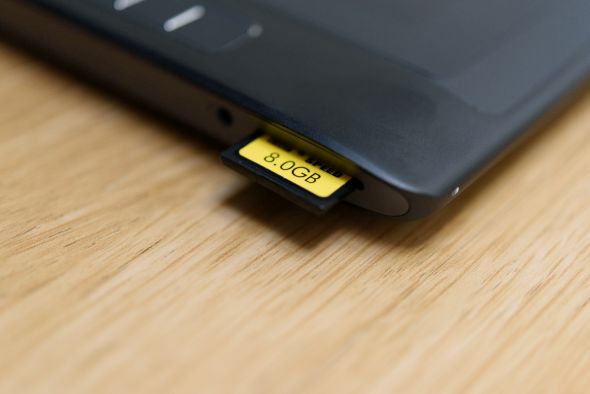 SD card in use
The decision to only opt for three USB Type C ports is likely to split opinion; for any hard drives or other peripheral devices you want to use that do not have this connection, you'll need to go through a separate adaptor. These are fairly inexpensive, although a single USB 3.0 port would have been handy. Of course, this will be less of an issue with time as more and more devices adopt the newer standard.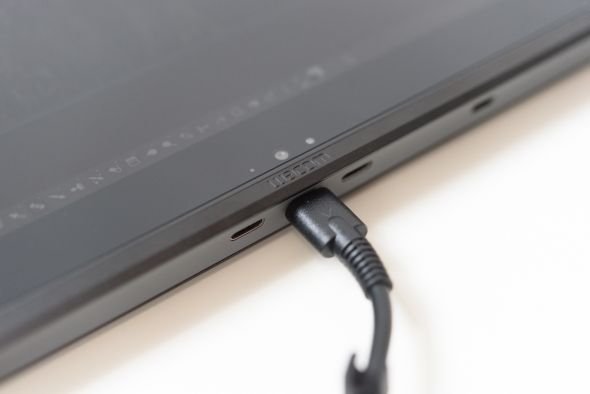 Plugging into the USB ports
Final thoughts
Overall, there's plenty to get excited about here. The screen is really, really nice, offering excellent clarity, while the Pro Pen 2 is great to use whether you're adjusting sliders, picking out menu options or doing more serious retouching.
With the Intel Core i7 processor in place, operation is fast and relatively silent, with programs loading up promptly. Once you've configured the tablet and pen so that they work the way you want them to, it's very easy to get around too.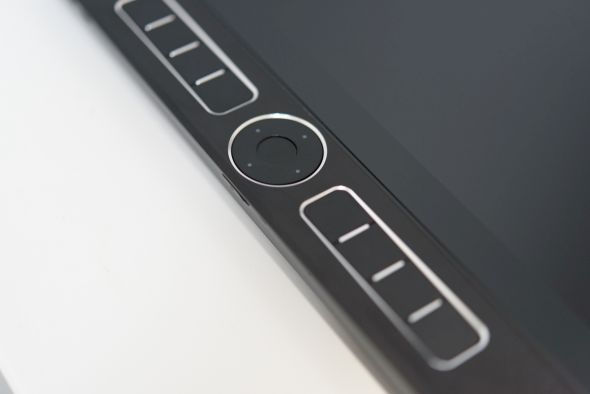 The express keys and touch ring
To get the best out of it, you may want to partner it up with the stand so that you can work in greater comfort, and experiment with the different tips that come supplied as standard (you get an additional three in the box).
This is quite clearly a serious device that should suit the professional user or keen enthusiast. The flagship model doesn't come cheap, but it's good to see Wacom providing five further options across the two sizes. This way, if you feel this particular version is specced beyond your requirements, you can go for one with the right combination of display size, hard drive and processor, and save yourself a little money in the process.
About the Author
Matt Golowczynski is a London-based photographer and technical journalist who has written for a range of print and online magazines. For more information and to see more of his work visit his website.
Related articles