Jimmy Cheng tries out the Zeiss ExoLens range for iPhones, including a wide-angle, telephoto and macro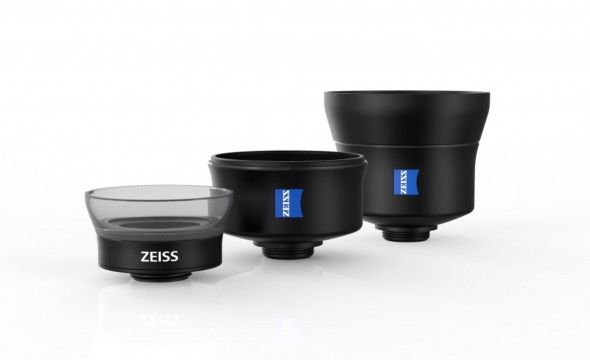 The Zeiss ExoLens range. Left to right: macro, wide-angle, telephoto
Any seasoned photographer would agree that Zeiss produces some of the best lenses in the world, and the firm consequently carries a premium status in the highly competitive photographic market. So you may well be keen to find out more about something called Zeiss ExoLens.
Well, first let's start with the company who makes them: ExoLens. I don't know this was on the company's minds when making the lens, but "Exo" can stand for "exoskeleton", and the all-aluminium metal bracket that fits on your iPhone certainly looks like one.
Zeiss ExoLens is an ad-hoc interchangeable lens system that goes on top of your iPhone (6 and above), or certain Samsung smartphones. While, this isn't a new idea and there are plenty of fun clip-on solutions out there for your smartphone, few of them satisfy the needs of the discerning photographer who craves for better quality for their everyday snapping machine. Until now.
Details
Like others on the market, Zeiss ExoLenses are conversion optics. The factors that make a real difference and separate the ExoLenses from other mobile lenses are build and image quality, which I will talk about later.
I've personally tried many, many clip-on lenses on many iPhones through the years, the most common ones being ultra-wide, tele and macro. The iPhone's built-in lens has an equivalent of 28mm in full-frame terms, which is quite versatile for everyday snaps. But for people who love taking landscapes, architecture shots or portraits, 28mm just may not be enough.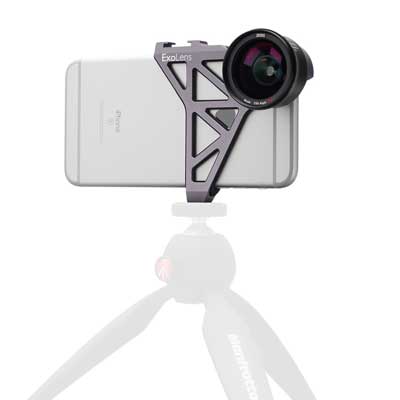 The Zeiss ExoLens wide-angle attached to an iPhone
Frankly, ALL clip-on lenses have disappointed me in the past. Perhaps, as a professional photographer who has been spoiled over the years by top quality lenses, I am being picky. However it just feels that no one before has bothered to properly make great lenses for the increasingly excellent iPhone camera. Most wide-angle lenses for phones will give you barrel distortion that makes all your images like a printed puffy pillow, while the tele-lenses' pincushion distortion just makes your portraits look like a funny photo booth from an arcade centre. As for the macros – don't even get me started. I haven't even mentioned coma and chromatic aberrations.
The Zeiss ExoLens clip-ons are properly engineered, housed in all-metal bodies, using proper glass elements and T* coating. Even the barrel design is similar to that of their bigger cousins for DSLRs and mirrorless cameras.
The Zeiss ExoLens range comprises three products. An ultra-wide-angle lens with a 0.6x magnification that turns your iPhone's standard 28mm into an 18mm lens. A telephoto lens which doubles the focal length to 58mm equivalent. Finally, a macro lens – not a simple magnifying glass, but an optic with a variable magnification adjustment that allows you to adjust focus at close distances.
Build quality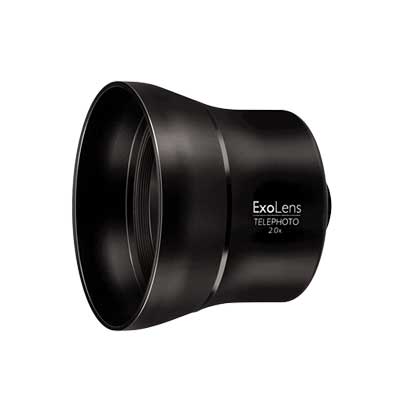 The telephoto lens
As mentioned earlier, all three lenses have been made with proper materials. And they are heavy. Even the lens hoods are metal, apart from in the case of the macro lens, which has a translucent shield for light-diffusion when doing close-up work!
I see no mention of whether these lenses are weather-sealed, but I do not see any gasket around the mount so I wouldn't think they are. There are no moving parts though (apart from the macro lens' focus adjustment ring), so you should be fine under light drizzles.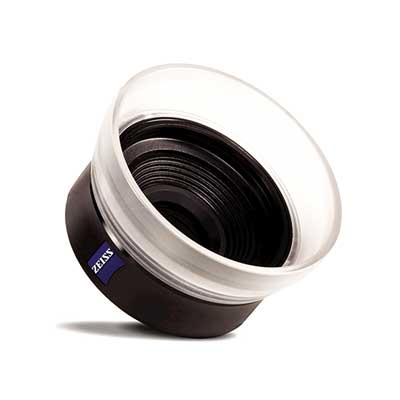 The macro
Image quality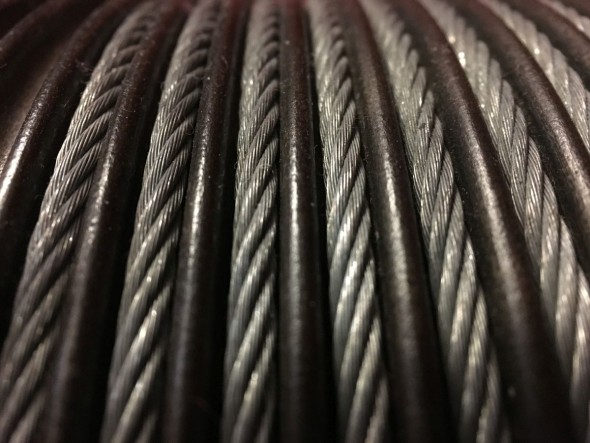 A sample shot taken with the ExoLens Macro
This is the big thing. Zeiss has kept its reputation for many decades with its stupendously stunning DLSR lenses, and these ExoLens lenses are no exception. They are simply mind-blowingly gorgeous. As I said, I've been spoiled by top quality optics for the past ten years, and yet I simply cannot fault these little gems. Everything is optically corrected, there's no linear distortion of any kind, and chromatic aberration is almost non-existent.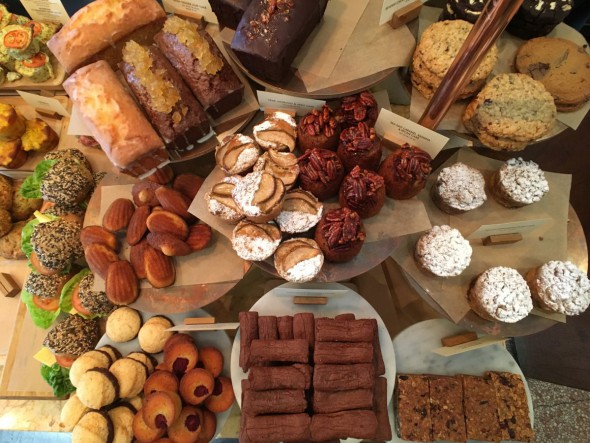 An image taken with the ExoLens Wide-Angle
The ultra-wide is ultra-sharp across the entire frame and produces no distortion even at this wide angle. It's a perfect landscape or interior lens. I simply cannot fault it, at least from the files that I am currently getting out of the iPhone 6s.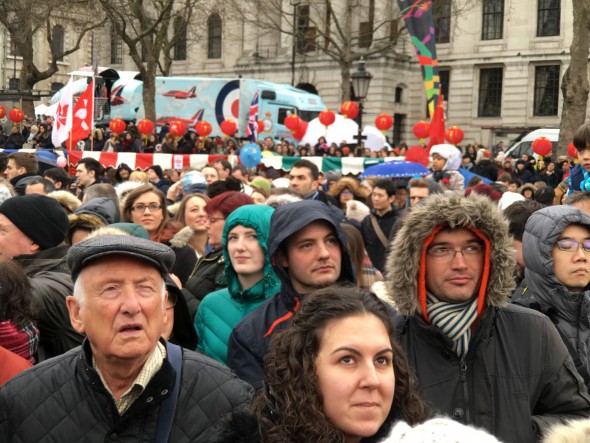 The ExoLens Telephoto
The telephoto lens does suffer very, very minor softness towards the extreme corners, but it produces a very pleasing compression while still maintaining excellent central sharpness. I also noticed that there's a focus curvature at the corner that may have contributed to the corner softness. You even get a little bit of background blur, though you will need to pixel peep to see it (I only tested on my iPhone 6s, which has a maximum aperture of f/2.2. The new iPhone 7 has an f/2.0 maximum aperture, so users of that phone should see a little bit more blur).
The macro lens is just crazy. You feel as though you can literally touch the subject! There's a little bit of barrel distortion, but it's not really noticeable. However, this sort of crazy close-up distance will make your macro-loving friends deeply jealous.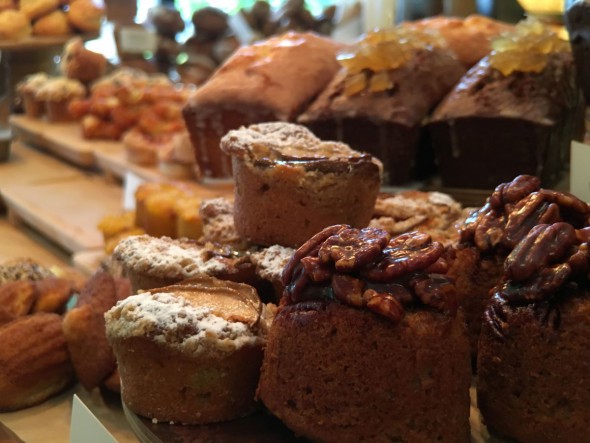 The macro lens allows you to get nice and close to your subjects
Compatibility
I've mentioned that ExoLens currently only makes bracket and adaptors for iPhones 6 and above. There's also a bracket for some compatible Samsung phones. For the iPhone 7 Plus, they do not recommend using the tele-conversion lens due to the fact that it already has a built-in equivalent.
Finally, the size of these lenses also means that you won't be able to use the built-in flash either. Hence the bracket and adaptor has a cold shoe for you to mount an external light source.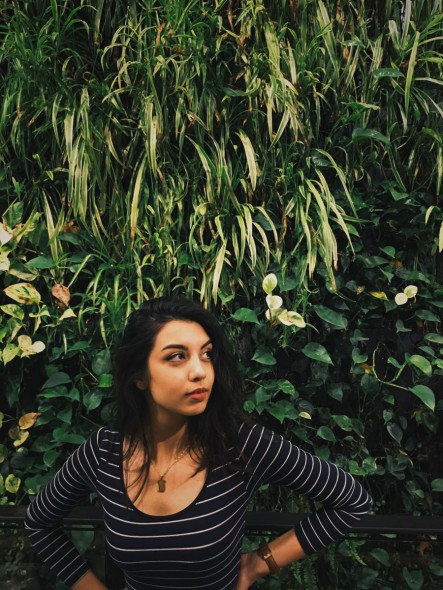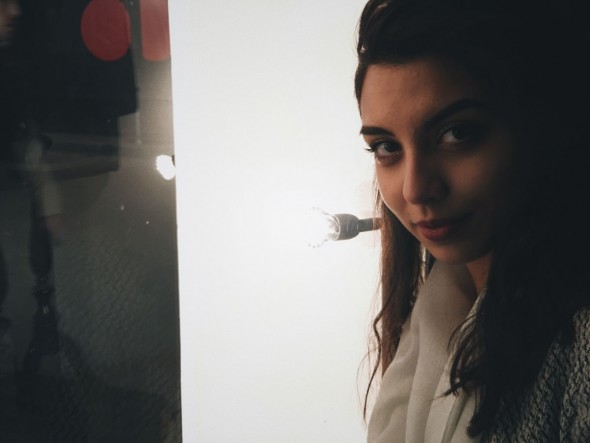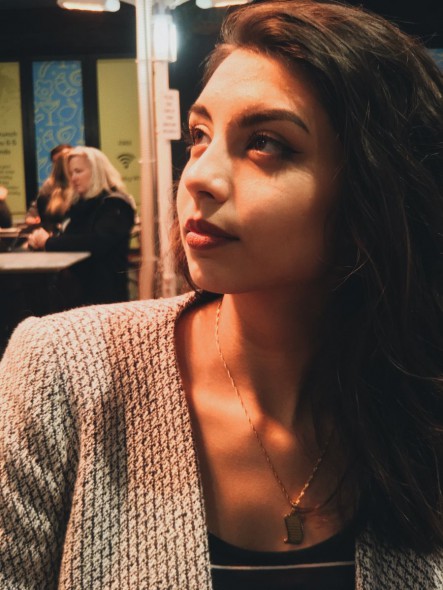 The lenses can be excellent for portraiture, as long as you control your lighting
Conclusion
It seems that I've only praised these lenses. So are they perfect?
While they are currently the greatest lenses for the iPhone (or any compatible smartphones), I do have to consider the fact that, frankly, the eye-watering price may put some people off.
However, any real photographer will tell you that a great lens will stay with you for life. Sensor technologies improve, and in years to come, smartphone camera sensor will only get better and more capable. A good external lens will enhance the flexibility. It won't change the image quality, but the better your smartphone camera, the better the quality you will get from these lenses.
The ExoLens bracket has some problems of its own. It utilises a silicon mould to fit in between the solid aluminium bracket and the iPhone, and iPhone update will require a new moulding. The iPhone 7 Plus, which sports a dual-lens system, will not work with the bracket and requires a separate adaptor that means no screen protector can be fitted. When the iPhone 8, 9 and 10 roll around in the future it'll mean a new bracket and adaptor every time, and we don't know whether users of these phones will face similar restrictions.
Price for the lenses may be high but it is subjective, and quality lenses are worth every penny if they perform, which the Zeiss ExoLenses certainly do. Someone who is serious about using their iPhone camera to make money – aspiring YouTubers, serious iPhoneographers – will appreciate and treasure these lenses.
About the Author
Jimmy Cheng is a devoted Leica M photographer who specialises in wedding and street photography, as well as dabbling in the odd bit of travel. Catch up with him at his website.
Related articles