Do you use Adobe Lightroom to process your images? Kirk Norbury shares 10 great Lightroom tips to help improve your workflow.
1. Organise your images by rating and colours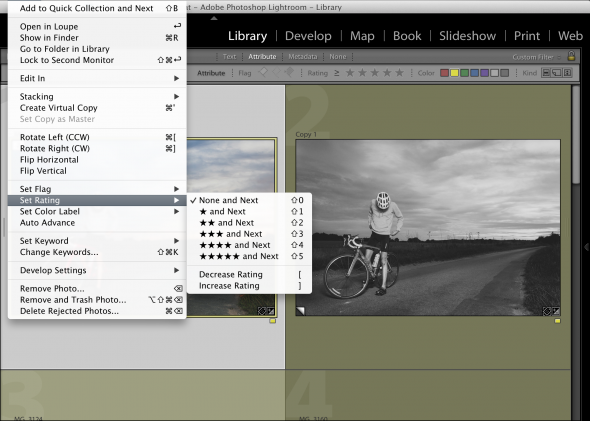 When you primarily work in Lightroom for editing and organising your images, you'll quickly start to gather a large amount of photographs – and if you don't organise them properly you could lose some of your shots that slip through the cracks. I recommend that after importing your latest images you go through them all and give any images you like a rating. At this stage I will rate all the shots with either one or two stars, before I start to edit the rated images. I finish off by giving the shots a final rating after editing depending on how much I like them. I will also apply colour labels to my images as this will help me find images that are in different stages of editing. For example, I use a red label for images which haven't been edited at all, a yellow label for images that I've started on but need more work and finally a green label for images that I've finished.
2. Use HSL (Hue, Saturation & Luminance) panel to control colour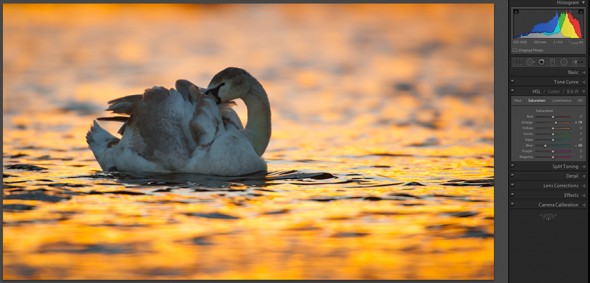 In the Develop module you'll see panels on the right-hand side of the screen. One that I believe a lot of people forget about is the HSL panel. In this panel you can make fine adjustments to the hue, saturation and luminance of certain colours in your image. I use it a lot to bring out the blue in skies by lowering the luminance in the blue channel and slightly increasing the saturation. I also use it to help increase the saturation in certain subjects – such as flowers in a field – without increasing the saturation of other subjects which I want to keep more desaturated.
3. Create presets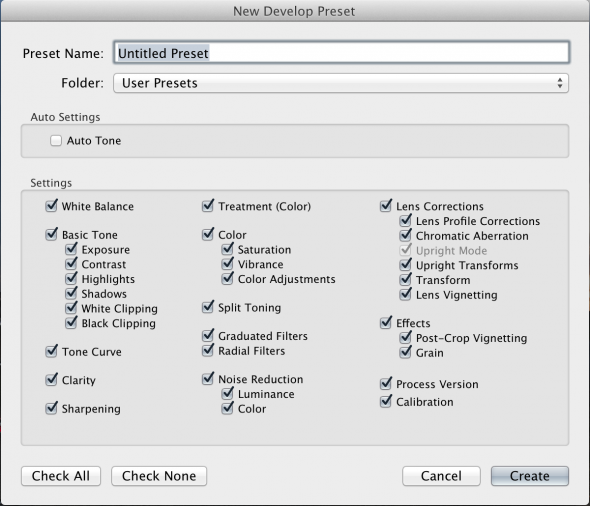 When working with thousands of images you want your editing and processing to be quick and painless. Presets are a great way to save time while working in Lightroom. I personally create presets for everything I do as it helps me do things a lot quicker than doing it manually. I have, for example, an import preset that automatically adds my copyright information, renames my images and organises them in an appropriate folder. The most common presets are in the Develop module where you can create certain looks with your images. Lightroom automatically adds its own into the software, but I like to use my own as I find some of the pre-made presets a little harsh. While editing an image, if I like what I've done and want to apply the same style to other images in the future, I will go to the top File Menu and click Develop >New Preset. From here I will save and name my preset for future use.
4. Split toning sweet spot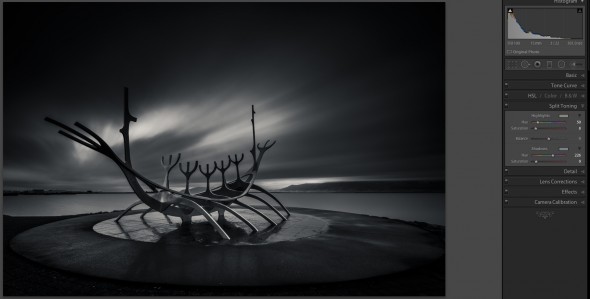 Split Toning is a great tool for adding certain colours to highlight and shadow areas in an image. You can create some really interesting colours with this tool; I use it for adding slight colours to my black-and-white images and adjusting the colours in my sunset shots. Above are the settings I use for most of my images on which I've used Split Toning (click here to enlarge).
5. Lights out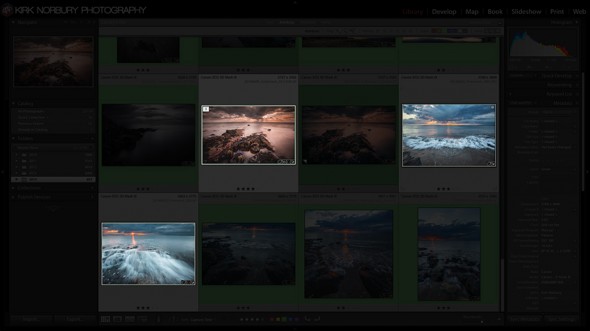 This is a quick tip to remove the clutter that surrounds your image while you are looking at selected images or a single image in the Loupe or Develop module. By tapping L once, everything apart from the images selected will go dim. If you tap L again everything else will go black and if you tap it a third time it will return to normal. It's great when comparing images or when you want to look at a single image without the clutter.
6. Top shortcuts
Another great tip I find for getting around Lightroom quickly is learning a few of the keyboard shortcuts. They help me to get around Lightroom without having to click the mouse several times. Here are the top keyboard shortcuts that I use all the time while editing:
G – Library Grid View
E – Library Loupe View
D – Develop Module
R – Crop Adjustment
Q – Spot Removal
I – Cycle Info Overlay
L – Lights Out Mode
X – Flag Image As A Reject
1,2,3,4 & 5 – Image Rating
7. Back up your catalog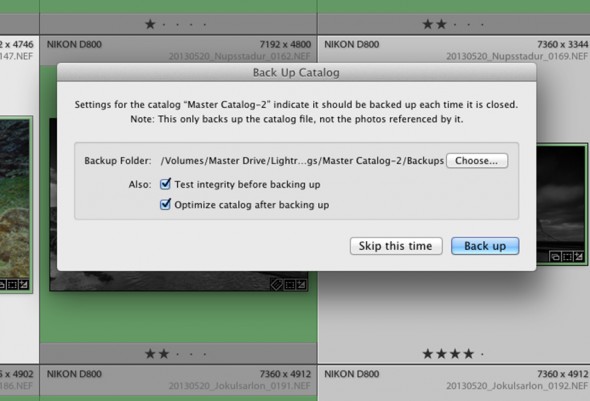 Every photographer's nightmare is losing his or her work. Backing up your work is crucial as hard drives and computers breakdown all the time but this tip is more about backing your Lightroom catalog rather than the images (which you should be doing anyway). If you don't back up your catalog regularly you endanger yourself in losing all the data within it. Lightroom can automatically back up your catalog every time you exit the program (this can easily be set up in the Preference settings). I store the backups on my master drive and also on an off-site external drive in case one of them dies.
8. Make Lightroom your own by changing the identity plate
This doesn't improve the quality of your images but it does add a more personal touch to your specific software. You can change the identity plate at the top left of the screen to your own logo or text by clicking the top file menu: Lightroom > Identity Plate Setup. You can also change the emblem at the bottom of the two side panels by clicking on Preferences > Interface.
9. Solo mode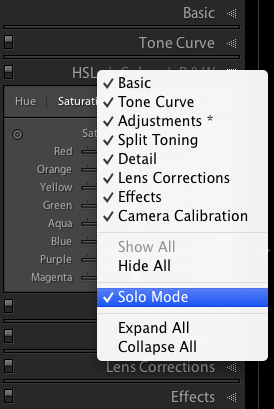 When in the Develop module the number of side panels can increase (and with it, the frustration at having to scroll up and down to find the panel that you're after). Solo Mode only shows you the panel that you are working on and it makes it a lot easier when editing. To activate this mode use Ctrl+Click on a Mac or right-click on a PC on one of the panels and then click Solo Mode.
10. Optimise your catalogue regularly
For my last tip I recommending optimising your Lightroom catalog every month, as if you don't do it very often Lightroom can start to slow down. I've seen a real difference in loading speeds after optimising my catalog. You only need to do it once every couple of months and it only takes a few minutes to do its work. This can be done by selecting File > Optimise Catalog.
I hope you find these tips useful as I use them everyday when working and they have all benefited me over the years. If you have any questions or have any of your own tips you would like to share then please feel free to leave a comment below.
About the Author
Kirk Norbury is a nature photographer and cinematographer based in Ayr, Scotland. You can find out about the workshops he runs and view more of his work on his website.
Related articles