The colder months as winter takes hold are replete with photographic opportunities. Giles Babbidge helps you make the most of them.
The autumn and winter are my favourite seasons for many reasons. Not least of all because, as a photographer, I prefer the quality of light when the sun is lower in the sky, and enjoy the challenge of creating striking pictures when conditions are arguably less favourable.
Here are a few suggestions for how you can make the most of the coming months when heading into the great outdoors.
1. Select your kit wisely
No doubt you've frequently heard the expression "less is more". We often think of it in terms of how to make the most of something or enjoy it. Well, the sentiment applies equally well to photographers, too.
It's very tempting, when heading out and about with notions of grandeur about the striking pictures you're going to capture, to pack every item of photo gear you have, just in case. But doing this can actually be counter-productive, not to mention cumbersome. If you're too preoccupied with the technical how of photography, it's easy to forget about the why.
Depending on what sort of pictures you're hoping for, a "one camera, one lens" approach can be very liberating. By all means pack a second lens to give you a good range from wide angle through to telephoto, but use the combination thoughtfully. A few select accessories are fine, too, but remember – more kit equals more weight which, over the course of a day, can make a real difference to your enjoyment and image-making success.
If you need help, one of our landscape photographers David Cleland has written an excellent guide to packing light for a photographic holiday.
2. Be prepared for poor weather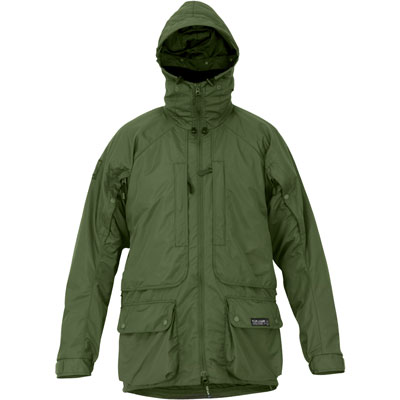 Páramo Men's Halcon Waterproof Jacket
One of the biggest factors for anyone taking pictures outdoors at this time of year is the weather. It can change suddenly without warning, and getting caught out is no fun. However, poor weather is no excuse to abandon your outdoor jaunt. If you know it's going to be wet, for example, make sure you pack suitable items alongside your camera gear and get ready for a challenging – and rewarding – day.
Thermal base layers and a woolly hat, along with a decent set of walking boots and waterproof outer garments (jacket, trousers, gloves) are a great starting point for keeping yourself comfortable. As for your camera equipment, a bag with waterproof cover is advisable, as is a dedicated camera/lens rain guard (or a carrier bag secured with rubber bands if you're taking the DIY route). Rain doesn't have to stop play!
If you anticipate the need to sit or lie on the ground in order to get those striking shots, it's worth packing a bin bag, too – you'll be thankful of this when the ground turns to mud after a downpour!
3. Pick a theme or tell a story
At its heart, photography is all about telling stories and the camera is one of the most powerful recording devices ever invented. So make the most of it! Rather than just wandering around in the hope of seeing something that catches your eye (not always a bad thing, by the way), why not set yourself some guidelines to work to?
This would be in the form of a theme (for example: "trees in silhouette", "the colour yellow", "empty spaces" etc.) or alternatively you might try to tell the story of your adventure. Don't fall into the trap of overthinking things – just go with it and you'll likely find that you will be inspired more and more as you progress.
4. Look out for details around you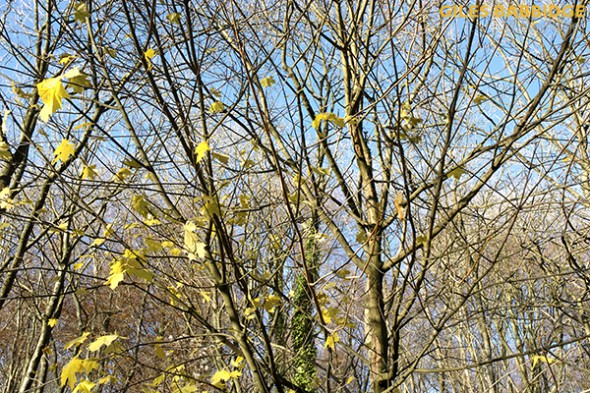 It's very easy to photograph the obvious things as you walk around, especially when an attention-grabbing scene unfolds in front of you. These shots are important, of course, but don't forget about the smaller details.
When I walk through woodland, for example, I'm not just looking at the mass of trees. Instead, I'm on the lookout for things like the contrast of fallen leaves against the dark ground, raindrops hanging tantalisingly from branches just seconds away from falling, a shaft of light breaking through the canopy against the backdrop of a stormy sky…
Changing your viewpoint and the focal length of your lens is crucial to capturing great detail shots – but don't forget to look up, down and all around you.
5. Go camping (yes, really!)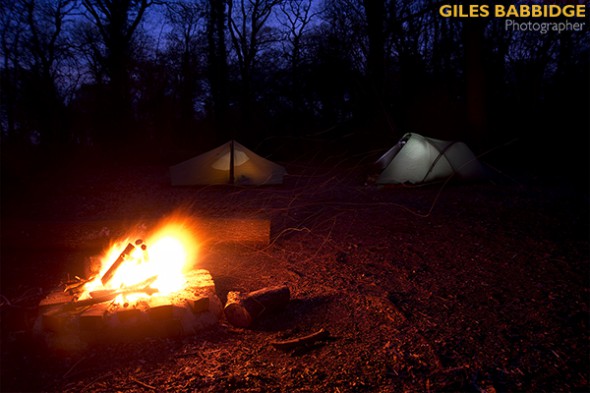 This might be a little bit controversial, as many of you can probably think of nothing worse than camping – especially during the colder months of the year! But honestly, if you make the effort and find a good base, the rewards can be incredible, both for you and your photography.
Take a look at an Ordnance Survey map of your local area and make a plan of attack. My preference is the larger-scale Explorer series (orange cover) as more detail is shown. Once you've got an idea of where you want to stop overnight, do your best to get permission from the land owner in plenty of time; farmers are usually very accommodating so long as you explain your intentions and can reassure them that you're not out to do anything untoward.
The days are shorter at this time of year, of course, so head out in good time and pitch up before it gets dark. Then, the next morning, head off early, leaving no trace (i.e. don't light fires unless you have permission and certainly don't leave any rubbish behind).
6. Embrace the early start / late finish
You don't have to include camping on your adventures in order to capture first and last light – you just need to make the effort to set your alarm to wake you little a bit earlier or make suitable arrangements for returning after dark.
From breathtaking sunrises, cloud inversions and heavy frost to silhouettes at twilight, long-exposure star trails and frozen rivers lit by moonlight – these are just some of the highlights you can expect to capture if you put in that little bit of extra effort.
7. Arrange a photo walk with friends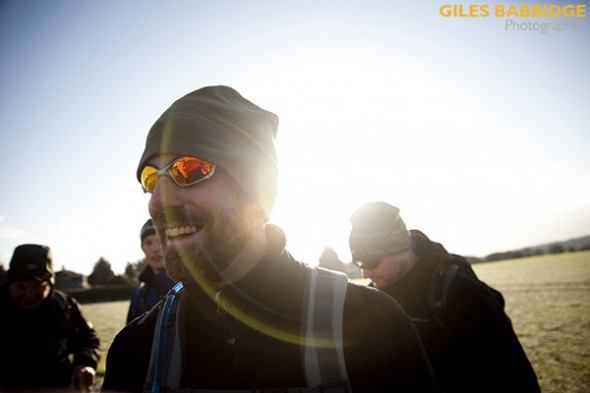 There's nothing better than heading outdoors with a bunch of like-minded people. Ideas will flow, everyone will be inspired and a good time will be had by all. As well as being a place to share anecdotes and compare camera gear, a photo walk is a great way to pick up advice from others.
You can search online for pre-arranged photo walks in your area. If nothing shows up, why not arrange one of your own?
8. Create a behind-the-scenes video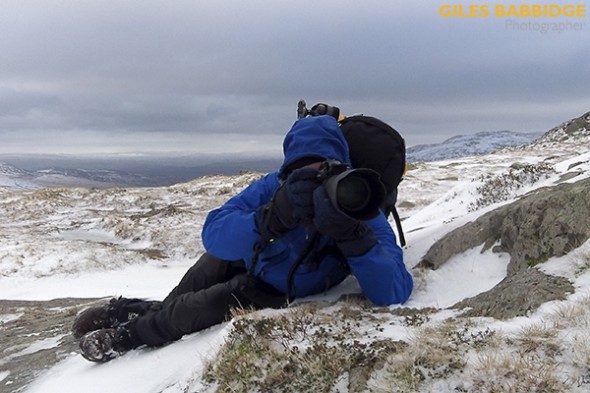 With filming and sharing technology so readily available now, using video to document your adventures is great fun. For example, you might like to document yourself walking along a hillside, down to the sea or even share a few thoughts about the trip, which others can be inspired by.
My preference is to use a small point-and-shoot compact camera or a smartphone for all behind-the-scenes pictures and video. If using just your phone, it's so easy to share your adventures within moments. If you have a YouTube channel, you can even record the footage, edit it in an app and then upload it directly!
9. Learn and practice a new technique
One of the best ways to improve your outdoor pictures is to learn from others. Take a look at the websites of photographers whose work you admire, ask questions via their social media accounts such as Twitter and Instagram, read magazine articles – wherever you can find inspiration, make the most of it.
Once you've got a better idea of a technique or type of shot you want to create, grab your camera and just get out there! The only way to improve is to practice; be prepared to make mistakes and, moreover, learn from them. Remember – patience is a virtue and you will get there in the end.
10. Visit somewhere new and explore!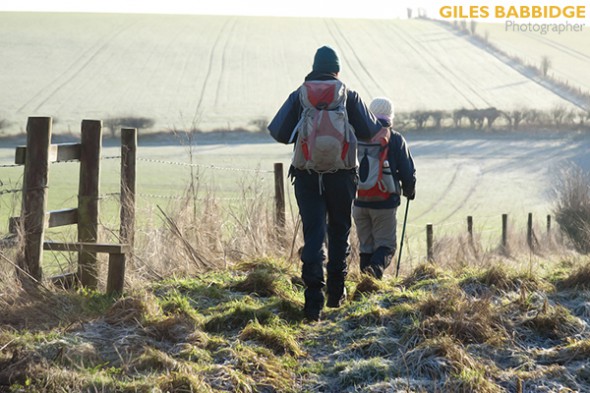 They say a change is as good as a rest and if you're feeling a little uninspired photographically, there's nothing better for getting the creative juices flowing again than packing a bag and heading off to a completely new area for a day (or even just a few hours). Even if you haven't come to a halt, fresh inspiration can always be found by exploring an unfamiliar area with your camera.
About the Author
Giles Babbidge is a commercial and editorial photographer based in Hampshire. He travels all around the UK and works with a wide range of clients – you can find out more about his day-to-day activities over at his website.
Related articles