Keen to explore the UK to find some incredible shots this year? We share some of the best places you can visit to capture the perfect photo, whatever your interests
Landscapes
1. Stourhead, Wiltshire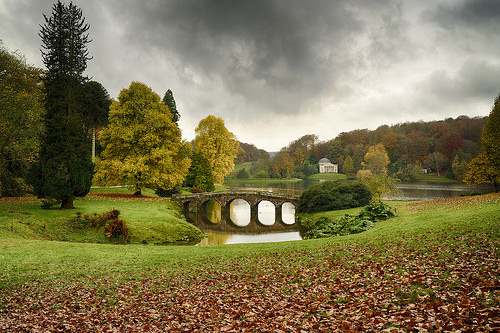 Image by The Narratographer on Flickr
Stourhead is a beautiful estate at the source of the River Stour and is part of the National Trust. These 1,000 hectares are home to a grand mansion and a world-famous landscape that has been described as 'a living work of art'. Although this is a great place to visit all year around, we'd especially recommend the autumn months, where the rare and exotic trees change to a vibrant array of reds, oranges and yellows. The magnificent lake is also the perfect place to set up your camera and experiment with compositions as well as reflections. For the best picture, get as close to the water as possible, so your camera is almost at water level (whilst being careful not to get it wet).
2. Lake District
Image by John McSporran on Flickr
If you take a trip to the Lake District, the choice of what to photograph can sometimes be a little overwhelming. Get up early so you can see the mist over the rolling hills, or watch as the sun sets behind the mountains, where the sky comes alive. Take your time to make sure you capture the moment at the right light. Alternatively, explore the Northern Lakes, where you'll find Crummock Water and the tallest waterfall in the Lake District, with a 170-foot drop. This is the perfect place to set up your camera on a tripod and experiment with shutter speed. With a slightly longer exposure, you can make the water look much softer, as if capturing the movement of the flow. See Drew Buckley's guide for more inspiration.
Seascapes
3. Isles of Scilly
Just off the Cornish peninsula, the Isles of Scilly are a set of islands with a very tropical feel. Visit during the summer months, where you are more likely to have good weather, so you can capture the stunning sandy beaches and crystal blue seas. When you're photographing the sea, make sure you are patient and take a number of shots so you can decide which is the best.
4. Pembrokeshire
Pembrokeshire, in the south west of Wales, is a stunning part of the British coastline. It is the only coastal national park of its kind in the UK and its beaches have been awarded many Blue Flag, Green Coast and Seaside awards. Take your pick of stunning beaches, but don't forget your camera. We recommend capturing the vast, beautiful, white sandy beaches and the stunning coastline with panoramic shots. Although it's not strictly necessary for a panorama, a tripod can be helpful to obtain sharper images and to ensure the camera stays level. For more help on taking panoramic pictures, take a look at our guide.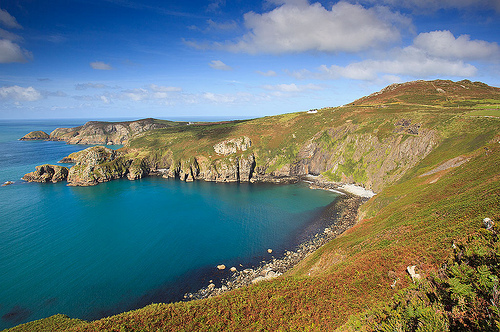 Image by David Evans on Flickr
Cityscapes
5. London
You can't beat London for a spectacular cityscape photograph. However, it's a city that has been photographed millions of times, so try and find an unusual point of view to make your photos unique. For a start, why not photograph Big Ben reflecting in a puddle, or alternatively take a trip up the Shard so you can get a birds-eye view.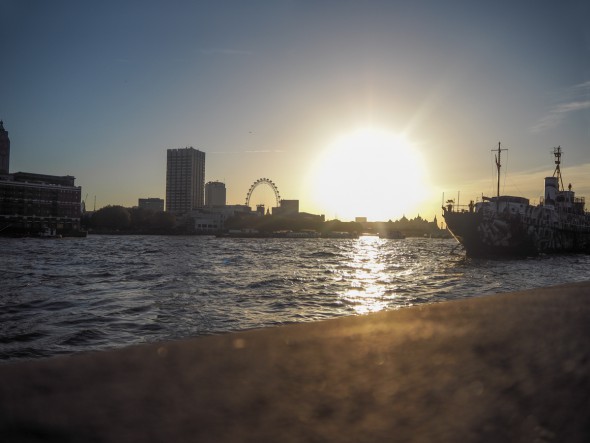 You could even experiment with night-time photography – London at night can be even more impressive, especially the reflections across the River Thames, which you can see from any bridge. We suggest testing out your exposure skills with light trails for a unique photo guaranteed to impress.
People
6. Notting Hill Carnival
If you're interested in photographing people, then don't miss the largest carnival in the UK, at Notting Hill. Each year, there are around one million people, who visit over the three days. The event, which is led by members of the West Indian community, provides a number of photo opportunities to capture the colour and emotion of the event. Try finding a vantage point above the festival, where you can capture the crowds, or focus on individuals and vibrant costumes. The festival can move quickly, so make sure you are always prepared to avoid missing the shot of the day. The carnival happens every year at the end of August.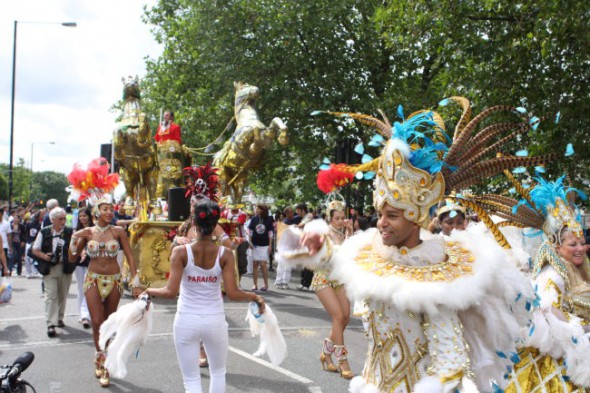 Flora
7. Eden Project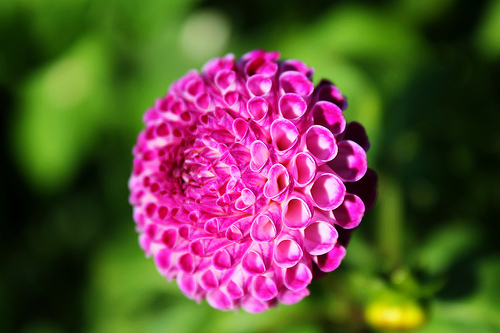 Image by will668 on Flickr
Get up close and personal with plants at the Eden Project, a visitor attraction in Cornwall. See the world's largest rainforest in captivity, travel through jungles and discover waterfalls. You may even be lucky enough to spot a butterfly. For a photo that is a little different, take an abstract approach, getting as close to the subject as possible – for example, try focusing on the exquisite detail of a leaf, rather than the entire plant. If you have a macro lens, this is the perfect time to use it. For advice on taking macro photos, take a look at our guide before you go.
8. Mayfield Lavender Farm
Take a walk around the 25-acre Mayfield Lavender Farm, where organic lavender is grown each year. This is a picture-postcard setting, where you can look up and see a complete blanket of purple. Magical in the summer, but special all year round.
Fauna
9. Abbotsbury Swannery
Abbotsbury Swannery is a must-visit place for people who love wildlife. It is the world's only managed colony of nesting mute swans and if you visit in the summer, you'll be lucky enough to see cygnets hatching. Make sure you pack your zoom lens, so you can take beautiful pictures without having to get too close, as the mothers can get very protective of their babies. Don't forget to set a shorter shutter speed whilst holding the camera very steady, and consider bringing a monopod or even a tripod to avoid camera shake. You could experiment with black and white photos, which can look very effective.
10. Longleat Safari and Activity Park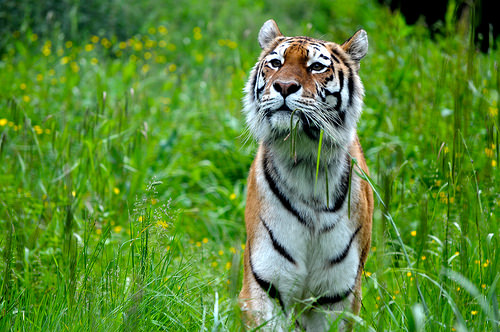 Image by Steve Walker on Flickr
Enjoy this unique opportunity to get close to wild animals, without having to leave the country! This is the UK's number one safari park, with lions, tigers, elephants, rhinos, gorillas, hippos, monkeys and much more. It's the perfect place to get some great wildlife photographs. As many of the African animals are seen from your car, we'd recommend that you make sure your windows are clean, both inside and out before you visit. This will allow you to easily photograph through them. Then, hold your camera as close to the window as possible, to minimise reflections.
11. Richmond Park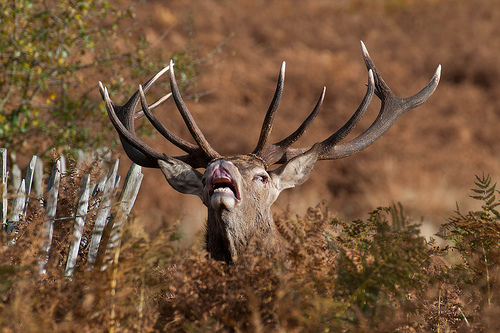 Image by Caroline Granycombe on Flickr
Richmond Park, a Royal Park, is a national nature reserve on the outskirts of London. Deer have been roaming freely here for almost 500 years and there are now around 600 red and fallow deer to be spotted. Be careful not to disturb the deer, especially during rutting season, however with a zoom lens there are lots of opportunities to get a good picture.
12. Farne Islands
This set of 15-20 islands, just off the coast of Northumberland, is a popular habitat for many different species of wildlife. You'll be amazed by the vast numbers of colourful puffins you'll be able to see, with around 37,000 pairs. Consider planning your visit between mid-April and late July to see the largest numbers. However, don't miss the grey seal colony either, with around 1,000 pups born every autumn, from late October. See our guide to photographing seabirds for some advice.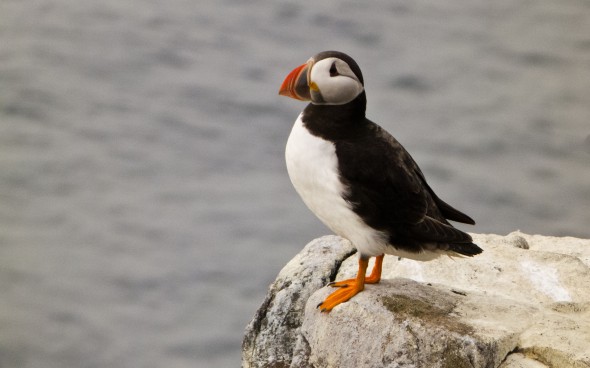 Are there any places you recommend for the perfect photo in the UK? Where are you heading this year? Leave us your favourite suggestions below or tweet us @wextweets
Related articles