In the second of a two-part article, Tom Mason shares some great wildlife photography tips to help you capture something different.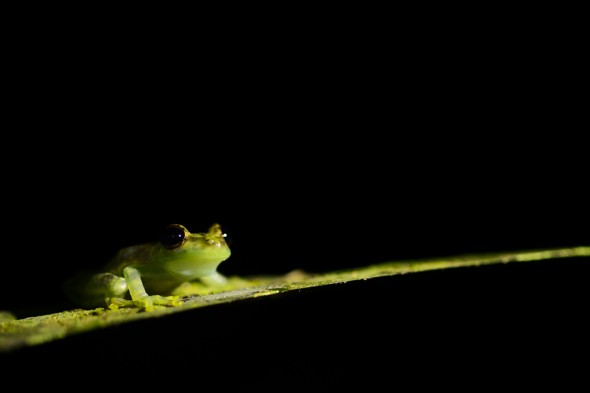 Exposure
26. Learn how to use the manual mode
It may seem a little daunting to start with, but learning how to shoot in the manual-exposure mode will completely open up the photographic possibilities for your work. It will allow you to take control in any situation and help you produce the images you're after. Don't be afraid to make mistakes; jumping in at the deep end every so often will help you to keep learning.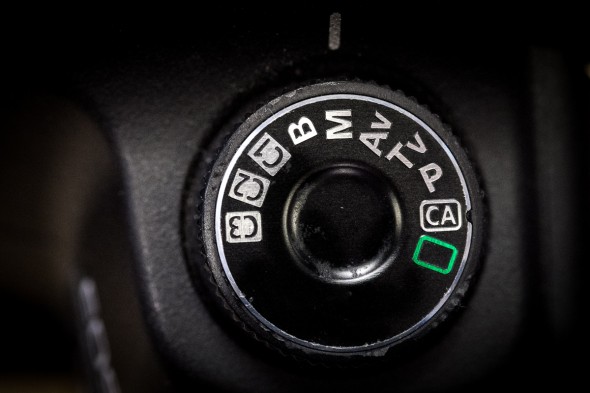 27. Understand your histogram
If you haven't already done so, make a vow for 2015 to master your histogram. This shows the distribution of tones in your image, from shadows on the left to highlights on the right. It allows you to check if an image is over or underexposed so that you can correct this accordingly. This is independent of the brightness of your rear display or viewfinder, each of which may give the impression your image is incorrectly exposed, so make friends with your histogram to understand exactly what's being captured.
28. Switch to spot metering
Most modern cameras offer a range of metering modes including matrix, centre-weighted and spot. Each has a number of benefits for assessing lighting conditions and learning how and when to use each one is very useful. Matrix, or evaluative, is the most commonly used option as it assesses the entire frame, but in contrasty conditions, or when a subject is backlit, spot metering can be a godsend.
29. Overexpose when shooting against the skies …
When shooting birds in flight, you will more often than not need to overexpose by 2/3 -1EV stop in order to record details on the underside of the bird (this does depend on the position of the sun). This will help prevent your camera recording a simple silhouette of the bird's shape, but remember to check your histogram to ensure you don't blow out any highlight detail.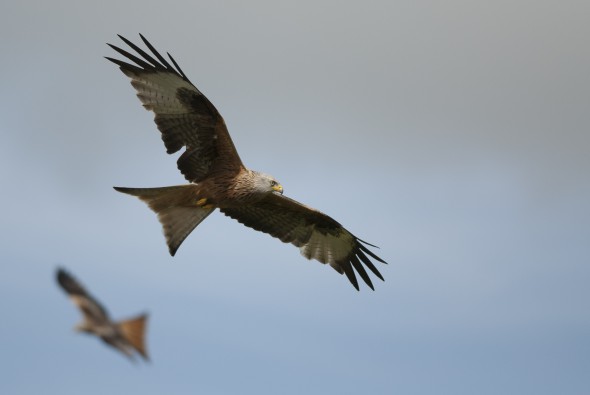 30. … but underexpose to preserve highlights
Sometimes a moment is over in a flash and faffing about with the exposure is going to result in a missed image. In order to ensure I don't miss a moment and still capture a usable image, I simply dial in -2/3EV stop exposure compensation on the camera and shoot. Why? In most cases, your camera will capture the shot and ensure highlights aren't clipped – and in post-production, it's far easier to bring back a dull image than one with blown-out highlights. After a couple of shots, reassess your exposure and shoot normally, with the back-up shot in the bag!
Focusing
31. Learn rear-button focus
Rear-button focus is a great technique to learn, if you haven't given it a go already. Taking the autofocus away from the primary shutter-release button and instead using the rear AF-ON button (this may be differently marked on your camera) gives you far more control over when and where to focus. Getting used to rear button can take a while, but keep at it as you'll eventually love it!
32. Switch to continuous focus
If you are spending some time working with birds in flight, test out the tracking modes within your camera's AF settings. The multi-point selection modes will lock onto a moving subject and then maintain focus as you follow it. This is very handy for fast-moving subjects.
33. Know when to switch to manual focus
Manual focus still has an important place for the modern-day wildlife photographer. It allows you to override tricky situations, such as photographing through branches or when trying to work discreetly in close proximity with subjects.
34. Restrict your focusing range
When working with long lenses, using the focus limiter switch can save precious time when focusing. By limiting the range through which the lens focuses, your camera is likely to identify and focus on the subject you want in less time, helping you to achieve that perfect shot.
35. Focus on the eyes
When working with animals, make sure to focus on the eye (of course, there are always exceptions). An image can truly be made or ruined by a few millimetres either way, so be sure to check your focus so that you can see every last eyelash!
Lighting
36. Take advantage of diffused light
Cloudy days are brilliant, especially when you want to produce close-up portraits. Cloud coverage acts as an enormous diffuser, providing gorgeous soft light that's wonderful to work with, reducing highlights and producing flattering results.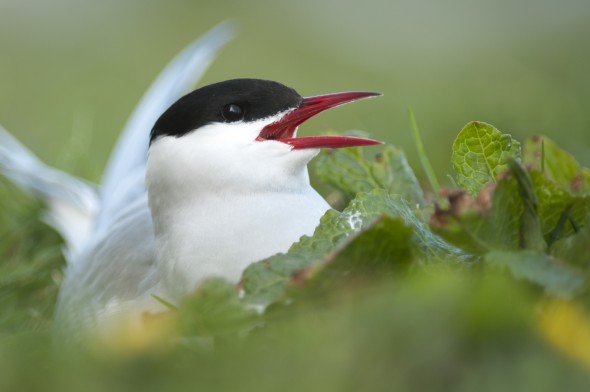 37. Get up early and stay out late
Morning and evening light is often the most dramatic, with the low sun capable of making your image far more impressive than would otherwise be the case. Winter is my favourite of all the seasons because the shorter days mean that being up for the best light doesn't give you panda eyes!
38. Use reflectors
Handheld reflectors are an amazing tool when you want to throw a little additional light on a subject. When working with plants or macro subjects, they can add a new dimension to the lighting, lifting shadows and producing wonderfully flattering results.
39. Think silhouette
Detail isn't always needed for a great image; sometimes the outline can be more than enough. Position yourself so that your subject is strongly backlit, before underexposing the frame to work with the shape and form for a striking composition.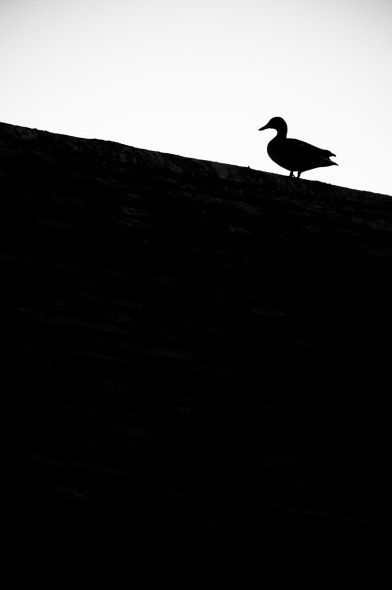 40. Make it yourself
Lighting setups don't need to be expensive – in fact, they don't even need to be purchased. Try working with torches or lanterns to light up gloomy subjects or, for a more advanced setup, make a softbox using a cardboard box and a few pieces of paper. Things like this are perfect for a garden macro project.
Creativity
41. Look for patterns
Focus on form in your images, looking for patterns and shapes. Good images don't always need to be obvious to the viewer right away; there's a lot to be said for images that delve deeper.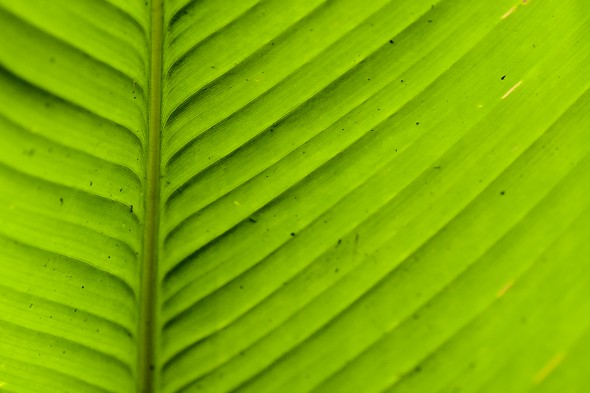 42. Don't obsess over sharpness
Most of the time we want images to be sharp, but working with blur can produce some equally exceptional results. Slowing down your shutter speed and panning the camera can bring a whole new feel to an image.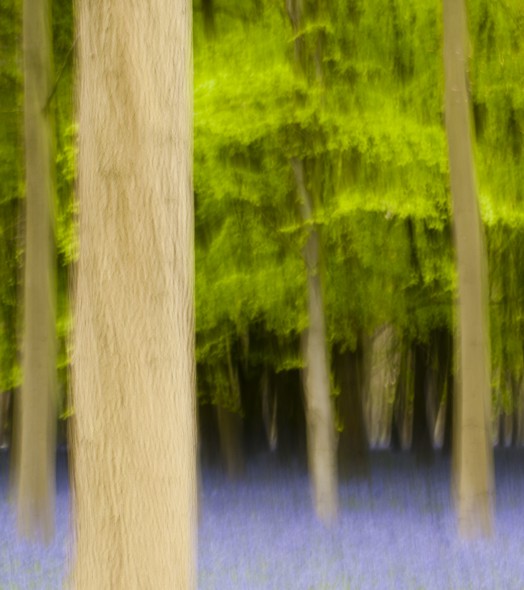 43. Set up your images
Some shots are difficult and time consuming to produce, so don't be afraid to build the image you are after. Working locally, you can create sets and then attract subjects for the images you're after. This gives you greater control over a situation and can lead to results you wouldn't otherwise be able to get.
44. Bring the outdoors indoors
The weather isn't always our friend but that doesn't mean you have to stop creating images. Work at home by building a macro studio indoors; it's a great way to produce shots of those hard-to-photograph subjects such as small insects, although it can also be used successfully for close-up detailed images of leaves and other stationary subjects.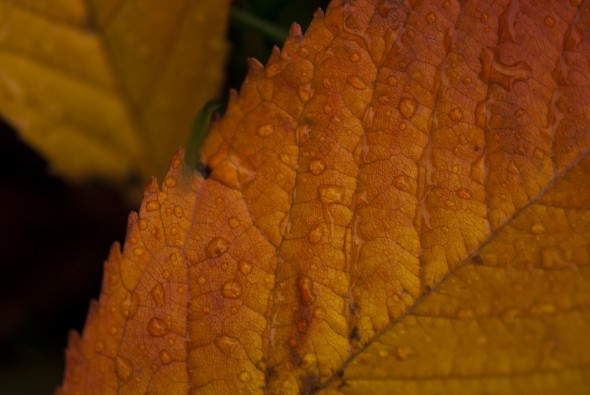 45. Try multiple exposures
A multiple exposure is a creative technique that can be used to great effect when photographing wildlife. The idea is that two (or more) images are recorded on top of one another, layering them together in a single frame. This allows you to combine details or a number of elements from different viewpoints into a single image.
Processing
46. Take a break before editing
Don't edit your images immediately after you've captured them. Instead, leave it a few days before you take a look. Why? Having just captured the images, your views will be influenced by the shoot, and this will affect what you consider to be a keeper. By taking a few days and then returning to your images, you'll come back with a fresh perspective, which will allow you to make more objective decisions.
47. Develop the right workflow
Image processing can be a bore, especially if you have a huge number of files to work with. By developing a simple workflow, you'll save time, edit more efficiently and ultimately get to spend longer out with the camera and less time behind the screen. Personally, I import my images into Adobe Lightroom (with 1:1 previews) before allowing the images to download and backup. I then run through and rate all of the shots I like with one star, run through them again with a second star for the best images, before editing these and exporting them for use. Simple, efficient and fast.
48. Think outside the crops
You don't need to stick to traditional aspect ratios. 3:2, 4:3 and 1:1 are all standard ratios, but rules are there to be broken. Crop how you think the image should look rather than being a slave to convention.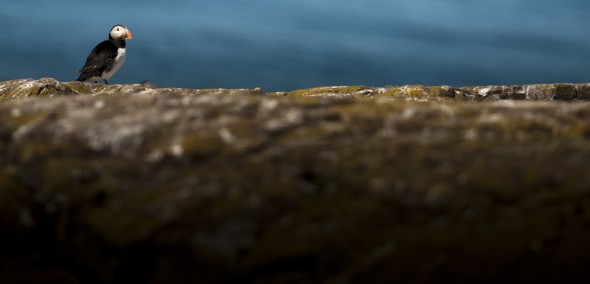 49. Back up your images
Don't leave your image library vulnerable to loss. Make sure you have it backed up in at least two places, with three being the optimum. Buy and use the best hard drives you can afford and regularly make copies. Also think about backing up your most precious images via cloud storage.
50. Get some help
A tip not just for processing but for everything above. Continuous learning is key for any photographer and it can be very hard to teach yourself. Instead, reach out and ask friends or those you follow on social networking sites for help. Forums can be a great source of help, and you can even find a mentor whose work you admire. Over the years, I have been very lucky to have been helped along by some talented photographers, some who are professionals and others passionate amateurs. Never be afraid to ask.
Click here to read the first part of this article