Still using Lightroom 5? We explain why making the jump to Lightroom CC or 6 is the best thing you can do for your editing workflow.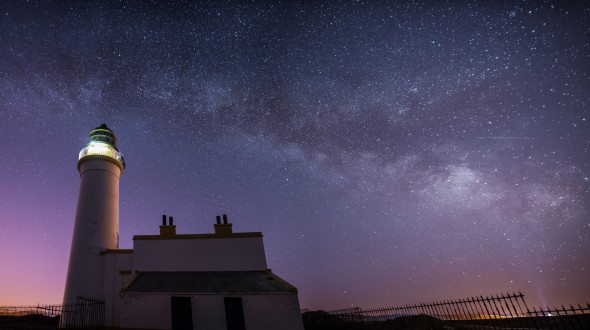 Adobe recently graced us with the latest version of Lightroom, an update photographers around the world have been eagerly waiting for.
So what's new with the updated Lightroom CC? In this article I'm going to go through my favourite new features of Lightroom CC, and tell you why the upgrade is definitely worth it if you haven't made the jump yet.
1. Create Panoramas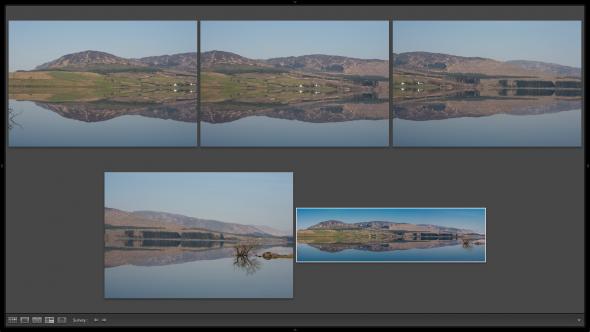 Until now, creating panoramic images was time-consuming and frustrating. You needed to export the images into another piece of software, create the panorama, and then bring it back into Lightroom for final editing.
Now you can do it all within Lightroom, and Adobe has made it quick and easy to do so. Select the files you want to process and select Photo > Photo Merge > Panorama. You select how you want the image to look, and that's it!
One great feature that I love is that it saves the image as a DNG raw file, which is great for editing and also kinder on your hard drives, as panorama TIFF files are usually massive.
2. HDR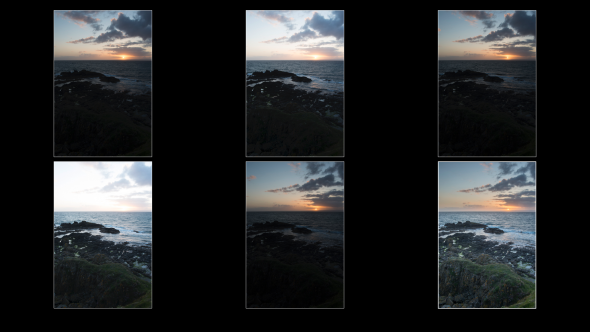 Another feature that Lightroom fans have been waiting for is the ability to create HDR images within Lightroom – something that previously had to be done in another program like Photoshop or Photomatix. It's very simple to use, just like the Panorama feature, and you can have an HDR image ready in a matter of minutes.
Again just like the Panorama function your HDR image will also be saved as a DNG file, giving you more wiggle-room when editing.
Deghosting is a cool little addition which allows you to remove elements that may not have been on the same spot in all the images. I've found this to be really helpful with HDR images that have water in them.
3. Brush features in gradient and radial filter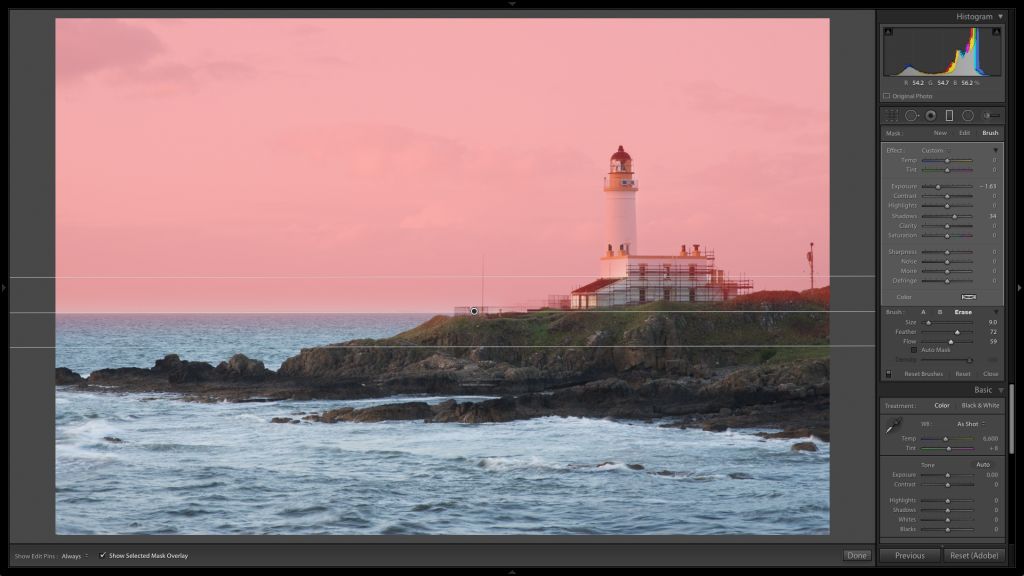 I've used the gradient filter in a lot of my images for controlling the exposure in a certain area of a scene, but it was always frustrating when it would overlap a tree, making it darker than it should be. Now in Lightroom CC you can add or subtract the effect of the filter to or from any area. This is great for elements that get in the way of the filter, such as objects that interrupt horizons.
4. Quickly set white & black point
In previous versions of Lightroom, when setting the white and black points you would have to hold down the Option key and drag the slider until it reached the correct point.
The clever folks down at Adobe have now made it even easier for us. If you hold down the Shift key and then double-click either the white or black slider, it will automatically set the point for you.
5. Face Detection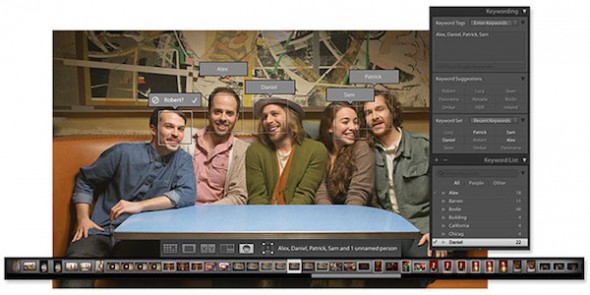 Now you may think this is a bit of a gimmick, but having face detection software built into Lightroom is a great addition. As well as being a nature photographer, I also take pictures of people for portraits or weddings, and having this feature is of great benefit when trying to keep track of people in catalogues.
If I have thousands of images from one wedding and I want to see only the images of the bride, this feature will be able to find all the images with her face. You can activate it by clicking the face icon in the toolbar – Lightroom will then start to find faces in the folder or collection that you've selected.
6. Improved Mobile
Lightroom CC now syncs up seamlessly to the mobile app. Adding collections to the mobile app is simple and very easy to do: by right clicking the collection name and then pressing Sync, the images will be instantly sent over to the app. You can then carry on viewing and editing images on your smartphone or tablet.
7. Import straight into collections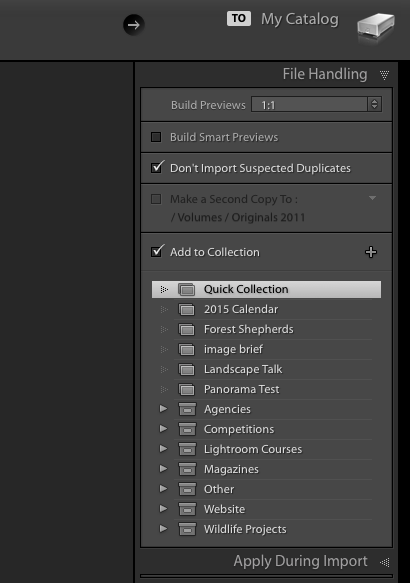 If you're like me and work in collections as well as folders, you can now import straight into a collection. When importing your images on the first dropdown module on the right there is a check box saying "Add To Collection". Check it, and it will then show your collections, allowing you to select which one you want.
8. Improved Performance
Adobe has enabled Lightroom to access both processors in your computer instead of just using the main one and completely ignoring the graphics processor. Once Lightroom is accessing this processor you will notice an increase in speed when working in the Develop module (provided your graphics processor is Open GL compatible).
9. Slideshow Features
Now, the Slideshow module may not be the most interesting thing in Lightroom, but it definitely comes in handy for presentations and especially for wedding clients. I felt earlier versions of Lightroom's Slideshow module were quite simple and didn't really offer anything special compared to other applications.
Now Adobe has updated it with new features that make it a lot more useful. "Sync Slides to Music" automatically syncs slide changes to a beat, while a Pan and Zoom slider adds motion to slideshows to create a "Ken Burns" effect. There is also an Audio Balance setting that lets you choose how loud the music volume is compared to the volume in the video.
In Conclusion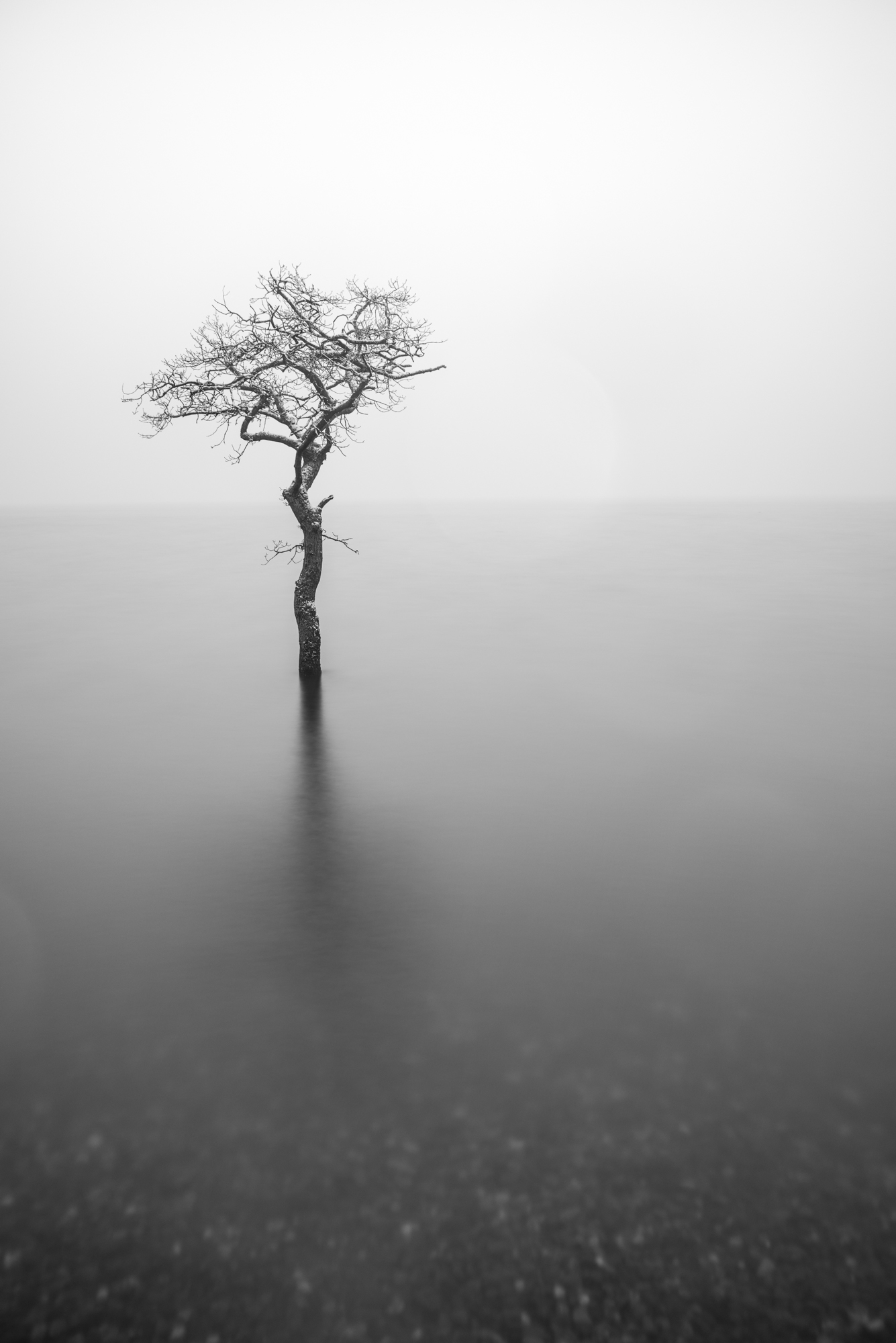 In the past I felt Adobe only made small updates with the latest versions of Lightroom but times have changed and I feel they've really come up with a winner here.
With Apple's Aperture gone, Lightroom doesn't have many major competitors and the only one I could say is biting at their heels is Capture One by Phase One. So it will be interesting to see where they take things over the next few years.
I absolutely love the new features of Lightroom CC. I definitely approve of anything that speeds up my workflow and makes my life simpler, as I hate having to use multiple applications to do one quick job. Lightroom CC gets a thumbs-up from me, and I can't recommend upgrading highly enough.
About the Author
Kirk Norbury is a nature photographer and cinematographer based in Ayr, Scotland. You can find out about the workshops he runs and view more of his work on his website.
Related articles