Matt demonstrates how to fix red-eye in Photoshop in less than five minutes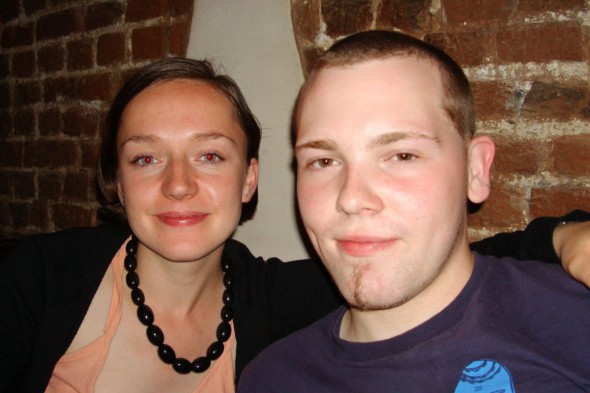 A problem we all recognise form our parents' holiday albums – the infamous red-eye. Read on for a quick fix
Red-eye is a common issue that affects photos taken with flash, but it's fairly simple to remove using Photoshop.
As with most Photoshop tasks, there are a number of ways to get this done. Indeed there is a dedicated Red Eye tool, which can be found within the same collection as the Spot Healing Brush. While it's possible to get good results with this, you don't get a great deal of control and it can sometimes get it wrong, leading to dense and less-than-natural results.
Here is a very simple way that gives you plenty of control, resulting in a natural finish. Once you get than hang of it, it should literally take you no more than a minute from start to finish.
1. Make your selection
Open up your image and select the Elliptical Marquee tool from the toolbar. Use this to carefully draw a circle around the pupil of one eye, then select the Add to Selection option in the top-left-hand corner (two opaque squares, one on top of the other) and do the same with the other pupil. You may find this easier after zooming into the image slightly.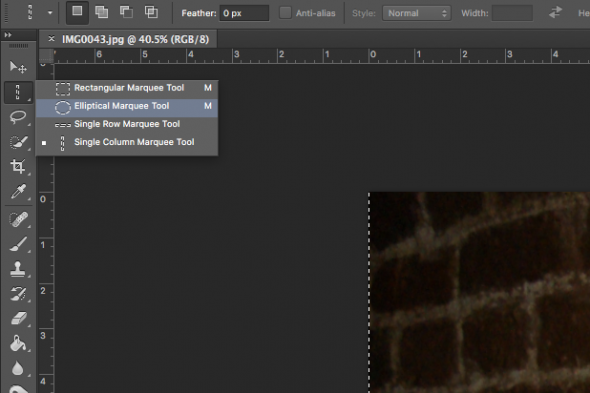 2. Create a new Adjustment Layer
Now create a new Hue/Saturation Adjustment Layer by clicking on Layer >New Adjustment Layer > Hue/Saturation. If you're planning on making further corrections to your image with additional layers, you can rename this to Red Eye Correction or something similar so that you know what it relates to. Click OK.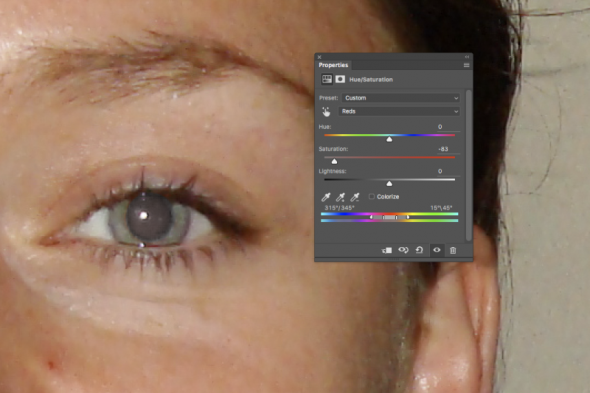 3. Desaturate the selection
You should now have a small box with sliders offering control over Hue and Saturation. Most images can be sufficiently corrected by simply sliding down the Saturation slider until the red disappears, although you may prefer to adjust colour channels separately. To do this, select the 'Reds' option from the drop-down menu (which should have 'Master' at its default setting) and slide the saturation slider to the left until the red disappears. You can now tweak other colour sliders to taste in exactly the same way if you feel you need to.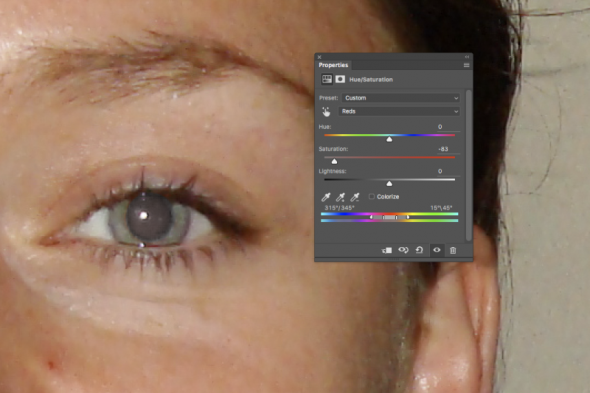 And that's it. This should work well for most kinds of images affected with red eye, although there is an alternative method that may be more suitable for other images. This uses the Sponge tool, which is found in the same section of the toolbar as the Dodge and Burn Controls. Once selected, head up to the top of the workspace to adjust the size of the brush to fit the pupil, before making sure the mode is set to Desaturate and the Flow to around 50%. Click a few times on the affected area and you should see the red start to dissapear. Reducing the Flow will allow you to do this with even greater control.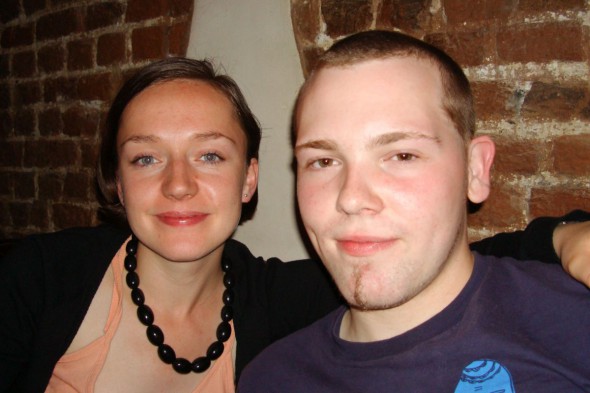 The finished image, red-eyed no longer
About the Author
Matt Golowczynski is a London-based photographer and technical journalist who has written for a range of print and online magazines. For more information and to see more of his work visit his website.
Related articles