Andy Gray chats to Jon Stapley about using intentional camera movement and post-processing to create abstract landscape photographs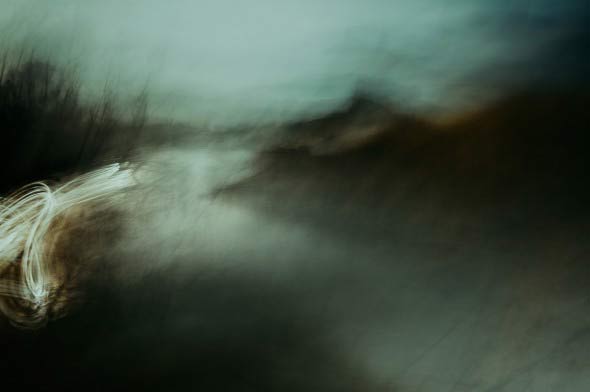 "Nightmares of a Fictional Past". All images by Andy Gray
One of the best things about having more people using cameras than ever before is that more and more people are using them in creative ways. Photographic genres are melding, new techniques are being devised – it's an exciting time.
One technique that's seen a wave of interest recently is intentional camera movement, or ICM. It's exactly what it sounds like – moving your camera in order to create a stylised blurring effect. When done right – and it's more complex than it sounds – it can result in painterly, abstract images.
The technique is well suited to landscapes, and the work of Andy Gray in this genre recently caught our eye. A regular in our #WexMondays Twitter competition, Andy regularly produces striking and unique images that capture the eye and show a different side to the landscape. We wanted to find out more.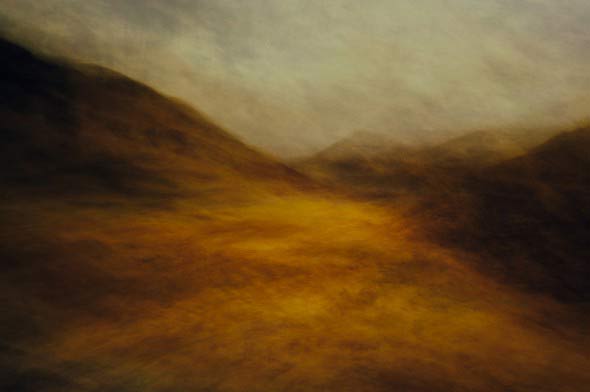 "Cwm Idwal Landscape"
"There was a jaw-dropping shot by Valda Bailey that I saw online, and I remember thinking 'How the hell did she do that?'" Andy recalls, when asked how this whole business started. "I went searching online and found this ICM business. There were a couple of videos on YouTube and I thought I might have a play at it myself."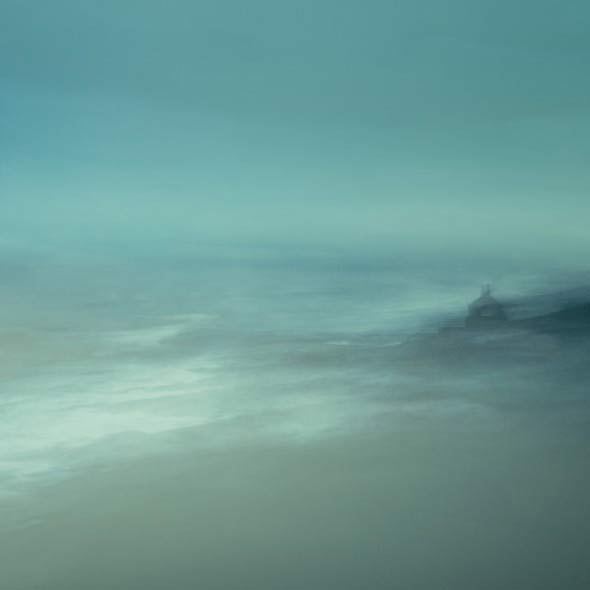 "House by the Sea"
"I liked it. It's different. And the other reason I took to it is that I'm not a great traveller. I tend to stay in my own little area."
Andy's own little area is a village in Northumberland. While this offers many landscape opportunities, as any landscape photographer knows, such things do have an unfortunate tendency to be finite in number.
"There's only so many times you can shoot a picture of Bamburgh Castle or Dunstanburgh Castle," he says. "Once you've been there with lightning behind it, aurora behind it, bright sunshine behind it… I've been there with pretty much every weather condition there is!"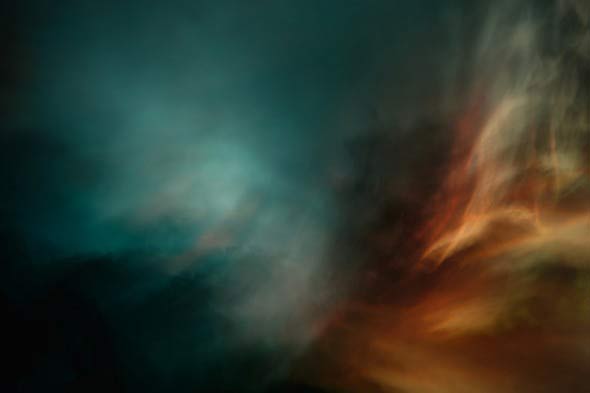 "Faltering under the Fury"
"I've always been somebody to try different styles. After the initial traditional landscapes, I went through the black-and-white long exposures phase with its intricate processing techniques – we're talking hours and hours of processing. But I've always put a priority on the post-processing side of things – because, well, I like sitting in front of a computer!"
This combination of factors made ICM and abstract the perfect genre for Andy to explore – lots of experimentation and lots of processing time! As he points out, it has other advantages too.
"It means you can come back and still get something out of a day when the weather hasn't been great, when the light hasn't been perfect, or when you keep messing up your compositions. You can give the camera a bit of a wiggle and shoot 300 frames, pop a few of them together, and you'll end up with something you can play with for hours."
Untitled
"For post-processing, I use Lightroom, and Photoshop, and once I'm in Photoshop I use the Nik Collection's plugins, mainly Analog Efex but I use elements of most of those plugins. They offer a little more control in creating the colour schemes that appear in my images."
Andy has put together a video detailing his editing process for ICM photographs, which you can watch here.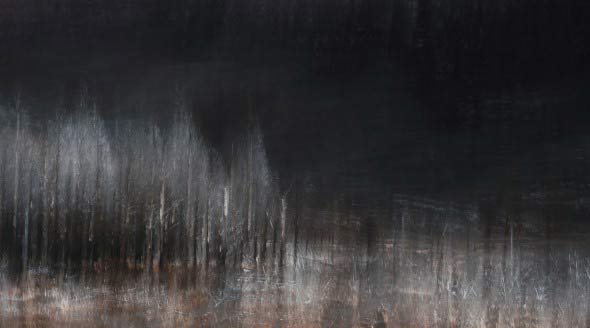 "After a Burning (9×5)"
"I've never had any kind of negative reactions, no people saying 'that's not real photography' – but that might have something to do with being relatively unknown!" he says. "You could say it leans more towards digital art than photography. I'm using a camera to do it, but that's where the photography bit ends. But when it comes down to it, I shoot for me. I create the work I do for me. I'm not trying to change the world or anything, or deliver some highbrow message. I'm not a highbrow kind of bloke!"
"In the end, when it comes down to it, I like being out with a camera. I like working on post-processing. I like going to stand in a landscape, giving the camera a wobble and seeing what comes."
About the Photographer
Andrew S Gray is an image-maker and self-confessed computer nerd based in Northumberland. See more at his website
Related articles