Taking the plunge of uncoupling flash from camera can expand your photography in loads of creative directions. Paul Bayfield gets you started.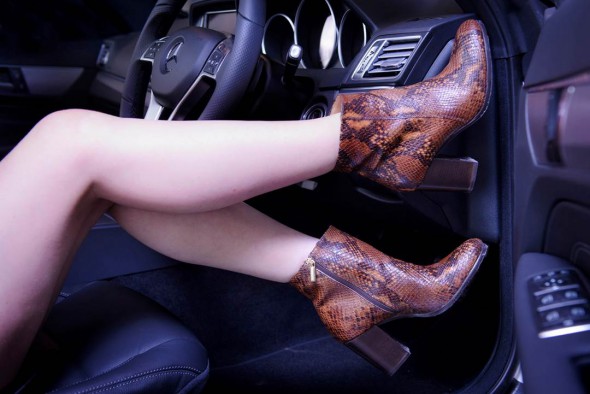 Taking your flash off-camera for the first time can be an eye-opening first step in to the world of creative lighting.
I've always been a bit of a strobist at heart, and I started out in the common way that many flash users would recognise.
Typically you'd initially have a single speedlight like an SB910 or a 600EX-RT, and choose your method of connection. For me it was a SC-28 cord. This gave me the option to use TTL metering and gave the event I was shooting at the time a nice stylised look from a modest investment.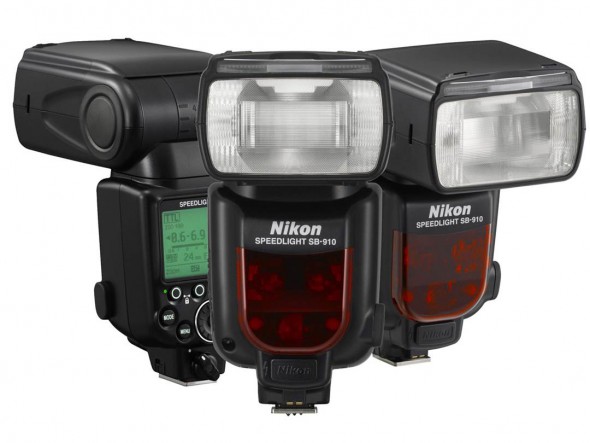 Then as we start to get a bit more serious, adding another speedlight or two to the arsenal is a natural progression. That in turn sends us off down the deliciously moreish path of kit and toys to control them such a wireless triggers. Radio triggers are great fun and expand your creative possibilities no end.
I believe if you are going to invest in kit then it's vital to get the best you can afford and avoid the false economy of cheap stuff that's not going to last that long or could possibly – and embarrassingly – fail on you while on a shoot.
PocketWizard Plus III sets are economic and very reliable. They'll last much longer than many cheaper systems and end up paying for themselves in the long run, and there are TTL versions out there if you fancy spending a bit more.
Naturally you'll now be thinking about a couple of light stands and soft boxes right? This may all sound pretty entry-level stuff, but during a chat with lighting expert Joe McNally I was surprised to hear that even he keeps a couple of Lastolite Ezyboxes handy as part of his kit.
This brings me to my point: I don't want more kit. Sure, who doesn't love tech – but as a working professional the last thing I want is to be dragging around tonnes of gear. What I want is a concentrated handful of bits and bobs that do what they are supposed to do, consistently.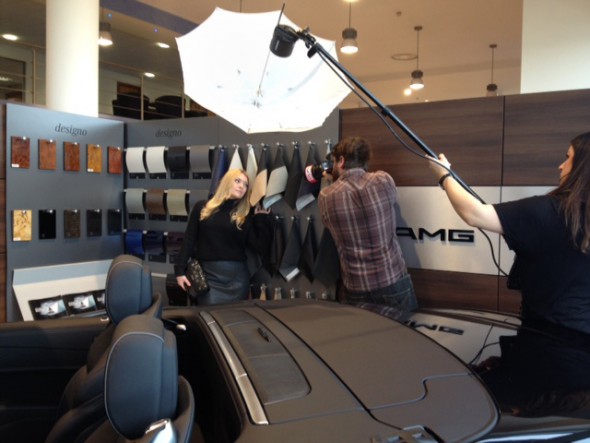 Now, I should say that I'm not sponsored by Profoto. I don't get any favours or kickbacks, but I do use their gear and there are good reasons why.
Shooting editorial on-location has changed dramatically in a relatively short time. Dragging huge battery packs around or operating close to power sources was once typically how we would have to work in the field. Those days have been changing for a while but they've been given a massive punt down the road by a couple of relatively new products such as the Profoto B1 and B2 systems.
The former is a 500W autonomous unit, cable-free with its own onboard battery (that I've not had to change on a shoot but can be swapped out for a fresh one if needed). The latter is a 250W system – ultra-compact heads connected to a small pack that you can stick on your belt or sling over your shoulder.
It's. Bloody. Brilliant. No more bags of flashes, no more packs of AAA and AA batteries rolling about, no more buying extra radio triggers and attachments for accessories and all that. I've spent more on those bits and bobs over the years than the cost of a single one of the Profoto To-Go kits.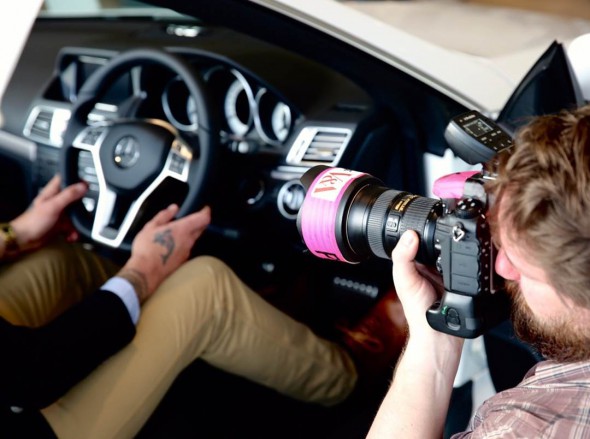 The B2 set is ready out of the bag. Simply turn it on and the heads can be hand-operated by a lighting assistant or stuck on the end of a couple of cheap poles if you want to get some height. It's triggered by an air remote, the TTL-C for Canon users or the TTL-N for us Nikon lot.
You can still use the lights with other brands and I've used them with my little Fuji X100T, the only difference is the TTL option isn't available. However, you'll probably be shooting in manual mode on an organised shoot so you'll have direct control of your lights. I've found the TTL is handy when shooting on the go at an event like Fashion Week where you don't often have a lot of time with your portrait subjects. It gives great light balance when your proximity to the subject is changing a lot and you don't have to think about what the lights are doing.
The remote itself is beautiful and very simple to operate. Simply select the head you want to adjust and dial the power up and down as you like. If I can use it, it's idiot-proof.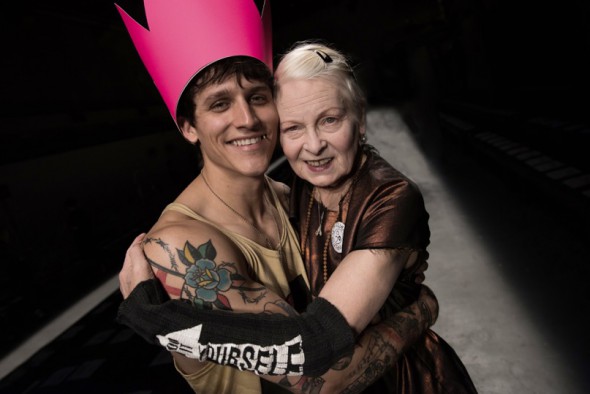 No accessories are needed for attaching your existing umbrellas: they simply slide into the tops of the heads and you're away. Any additional light-shaping kit you might choose in the future also clips straight on the front of the lights without the need for buying any other fixings or grip gear attachments. Incidentally the soft white reflector is stunning and gives beautiful results – I think that's got to be my favourite of the lot. I recently used it for a new Christmas campaign with Louise Redknapp, and the soft changes in light are great for portraiture.
I use one of those and a couple of brollies and that's pretty much it. The one thing I've noticed so far is that I'm no longer concentrating on the gear. It's like it's not even there. It's such a compact little system – no clutter – that I'm free to concentrate on the model and the shot, all the while having control over studio-quality lighting at my fingertips.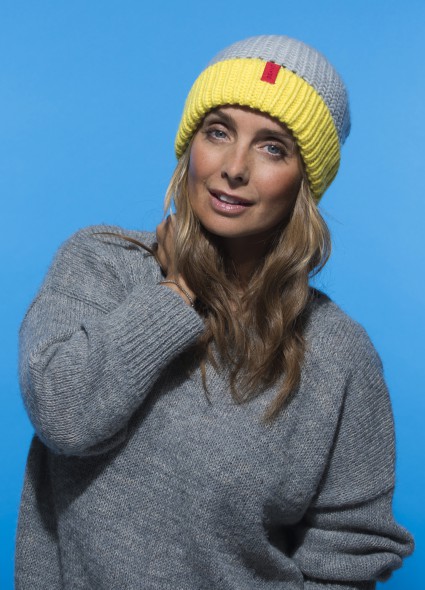 So who is it for? I actually think it's for a wide range of users, from the enthusiast to the pro, and is packed with features. You can even use it for video as a continuous lighting system as the heads have powerful LED modelling lamps built in that you can turn on and off from the Air Remote or pack. It's great for those who spend a lot of time shooting on location.
Wedding photographers seem to be champing at the bit for the B2 system as it can be quickly set up for portraiture in a corner and within moments it can be attached straight on to the camera body itself, and off you wander.
The high speed sync and freeze modes are amazing for capturing close-up sports action and great for overpowering the sun when you're out on location. Equally, the kit is a great addition to the studio, and it's also upgradable with firmware. Once you register with Profoto and create an account you will be emailed when new firmware is available. I expect the features and capabilities will expand as time moves on – very cool.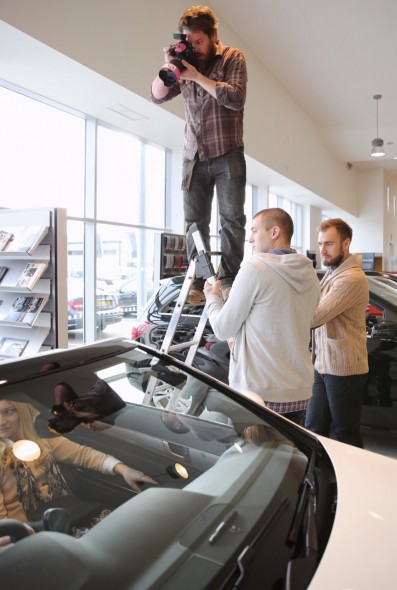 I think I'll be using this kit for a very long time. It's built to last, fairly future-proof and hugely portable. It does exactly what it's supposed to do. Over and over. Without fail.
Sure it's pricey but like I said earlier, invest in that which lasts and performs. After all: good stuff ain't cheap, and cheap stuff ain't good.
About the Author
Paul Bayfield is a professional photographer, specialising in music and editorial photography. You can view more of his work on his website andfollow him on Twitter.
Related articles