Fancy making something special out of your images? Paul Treacy shows you how to make a simple eight-page zine
This could be a present, a portfolio or self promotion piece, or even an expanded business card. In fact, it could be whatever you want it to be.
What you'll need:
a capable A4 capable printer
sheets of paper
durable card or a cutting board
sharp craft knife or Stanley knife
straight edge (metal ruler) and a bone folder, or something smooth like a spoon for folding and creasing
The first thing you'll need to do is practice the fold. This project presents eight windows to show images which includes the front and back covers. It can be a portrait or landscape orientation, or a mix of both.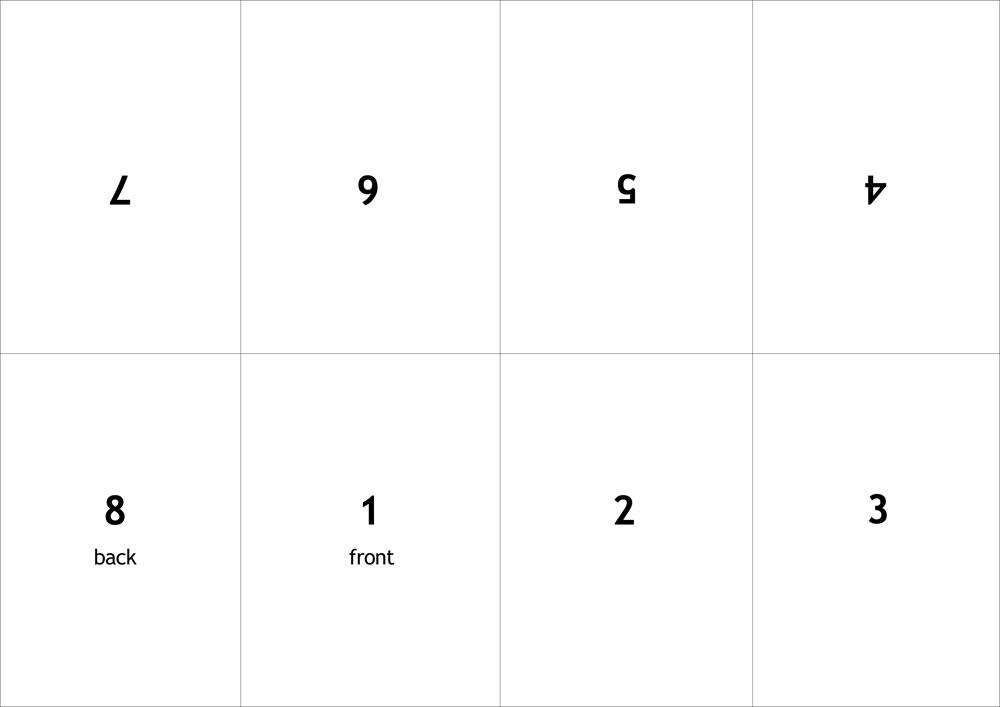 Fold the page in half across both the length and width. Next, fold from the outer edges to centre from both sides (as in the image below) thereby dividing the long side into quarters.
Turn page over and refold. Make a two-quarter length cut in the middle with a sharp knife.
Fold in half along the long side and then push in from the sides.
Fold it up making sure the cover is on the front.
Once you've got the hang of the folding you'll better understand what you need to achieve when in Photoshop (or the image processing program of your choice) and layout software. For the purposes of this tutorial I will use Photoshop (CS). The principles are the same regardless of the program used.
The first thing you need to do is to open the images you need.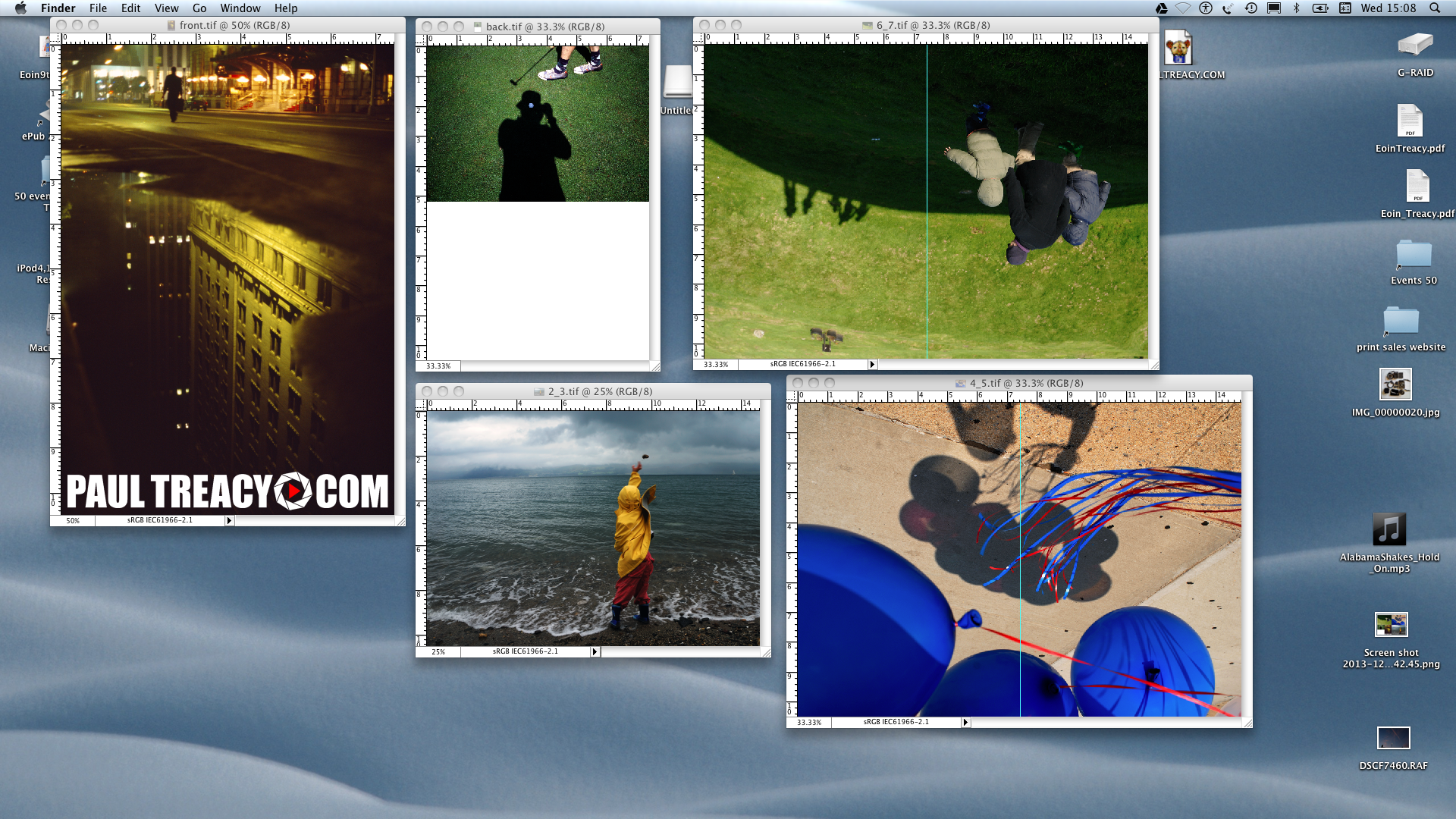 The next step is to resize your images. A single page, such as the cover in the image below, will be 877×1240 pixels (half the width and quarter the length of A4).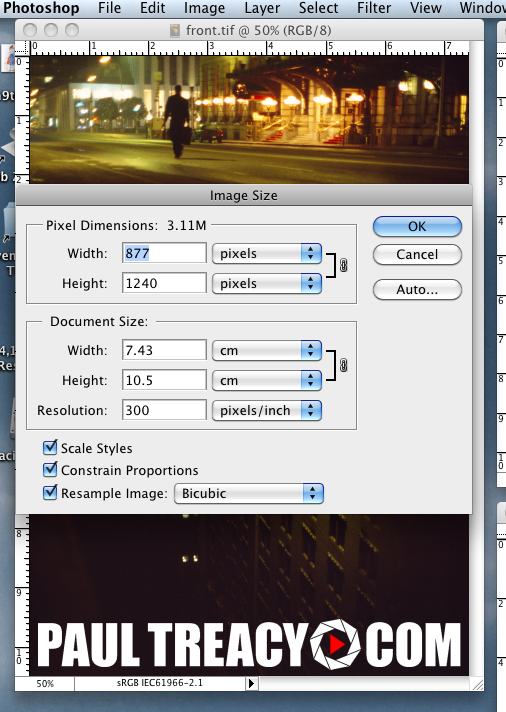 There are various ways to resize your photographs before placing it on the A4 page. The easiest way would be to create a new file (we'll call it a canvas) at 877×1240 at 300dpi, and scale your photograph onto it. Given that my photos are in a 3:2 aspect ratio, I adjusted the short side to 877 and then clicked and dragged the photo onto the canvas, positioning it to best effect. You could avoid the canvas exercise and simply adjust the image to 877 on the short side, saving and then going to Image>Adjust canvas, leaving 877 as is and entering 1240 for the long side.
If preparing for double page spread do the same thing but to 1754×1240 dimensions.
Remember that some of the images may have to be re-orientated, as the blue balloons shot, which I will invert for the correct positioning. This can be easily determined by looking at the numbered pages on the practice sheet, some of which will be upside down.
Create a new file in Photoshop and size it to A4 either with a white or transparent backround. To do this, go to File>New>Preset, before scrolling down to A4, making sure to select a white or transparent backround and a resolution of 300. Also make sure to be consistent with your colour spaces between this new file and your opened images.
You may need to orientate the A4 canvas into landscape format. Go to Image and scroll to Rotate 90 degrees.
When you have your images resized, simply click and drag them onto the A4 page and position accordingly. The top half images will be upside down, as in the image below.
You won't need any blue guide marks as they'll simply snap into place having been correctly sized. When your A4 page is ready, go ahead and print it. I would advise selecting "scale to fit media" as not all printers can produce borderless prints (and you'll not want to have any clipping happen as this will ruin the effect we're after).
My print ends up with a small white border which I simply trim off.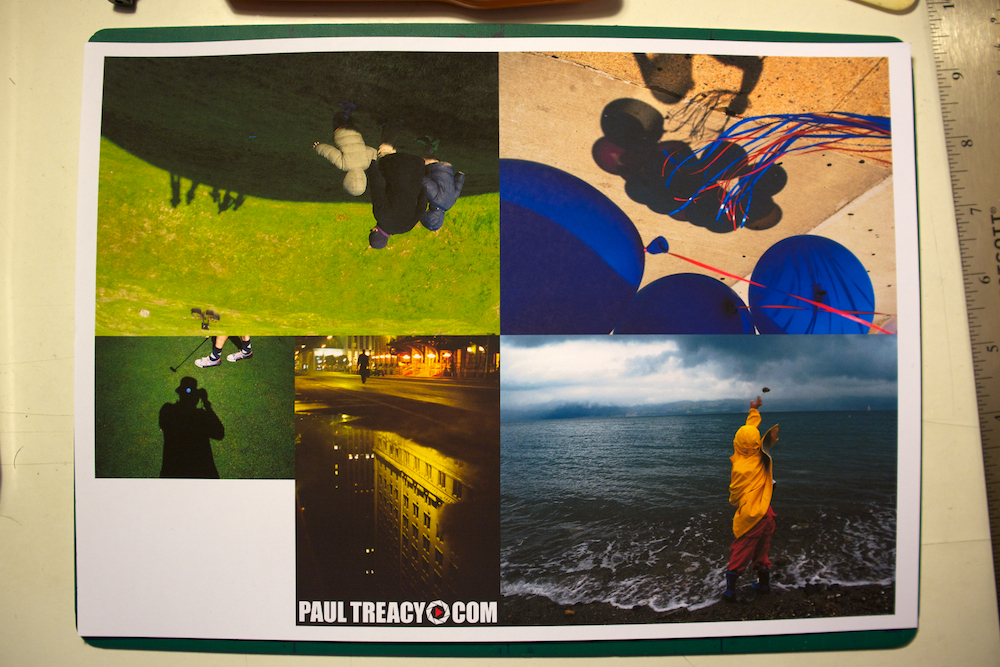 Next you'll start folding, being very careful to align edges accurately using a bone folder (below). You can also use a spoon or similar device. Don't use a credit card or anything like that as the edge can be sharp and will not give a good quality, clean crease. If you're a guitarist you could perhaps use a plectrum.
The next thing to do is make the centre line cut of two quarter lengths and begin folding.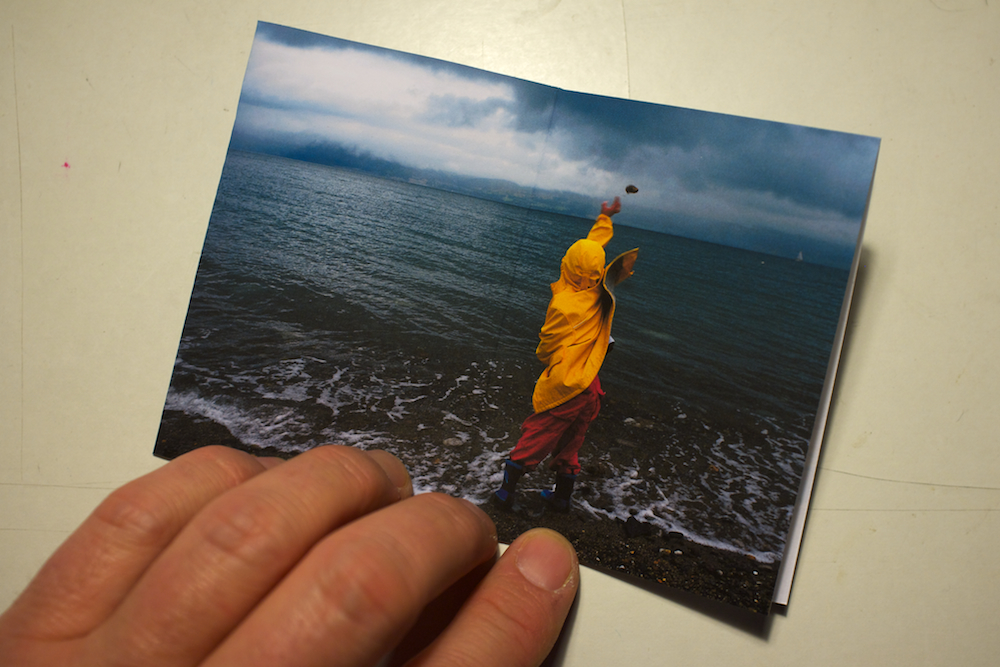 That's it. After your first attempt you'll likely have loads of ideas for little booklets/zines that you can give out to friends and relatives, or as promotional pieces to editors or whomever.
Any questions? Let me know in the comments box below.
About the Author
Paul Treacy is a professional photographer based in London. He is a graduate of the Documentary Photography and Photojournalism Program at the International Center of Photography School in New York City and a bravery medal recipient from the Irish government. He has been making street photography for a quarter of a century. You can find more of Paul's work on his website, blog and on Twitter.
Related articles