We team up with Digital Photographer magazine to offer a straightforward guide to starting down the road to shooting pro-quality video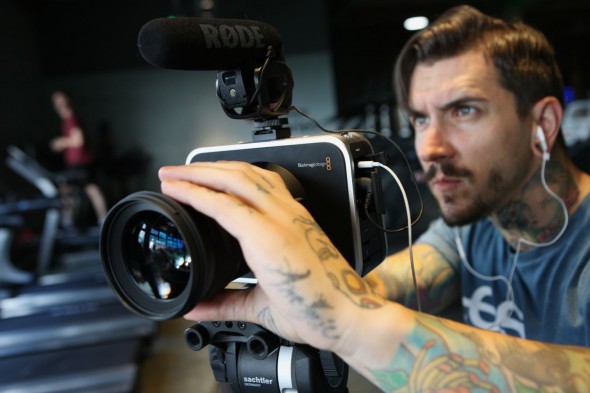 © Jason Lock Photography
Video shooting has seen a huge surge in popularity ever since DSLRs began to include a dedicated movie mode. There are now plenty of photographers interested in developing their skills beyond stills – indeed, in response to client demand, many professional photographers are incorporating video into their workflow. But just what kit do you need to get started?
Choosing cameras
DSLRs can produce incredible results, but they are, first and foremost, designed for stills photography rather than video. If your goal is to shoot a movie rather than a sequence of stills, this can mean that there are interface, ergonomic and usability obstacles to overcome with a DSLR, for example the duration of footage that can be captured in a single clip. There are also limitations to the quality of the footage that's produced, most notably in terms of dynamic range.
Dedicated video cameras can solve the inherent restrictions that DSLRs have for video, offering a combination of usability, ease of handling and functionality that enables creative videographers to get on with the business of capturing professional footage that can, eventually, be edited together into a stunning film. Crucially, these cameras offer a dynamic range of 13 stops, which is as much as three stops more than that offered by many high-end DSLRs.
An example of this is the Blackmagic Cinema Camera. It has a 15.81mm x 8.88mm 2.5 K sensor that can capture 2400 x 1350 resolution Raw files, as well as 1920 x 1080 ProRes and DNxHD files. Viewed alongside video recorded on a typical DSLR, the footage this camera produces is impressive, even before it's been graded. The increased dynamic range the camera produces lends a professional appearance to the clips, with increased shadow and highlight detail.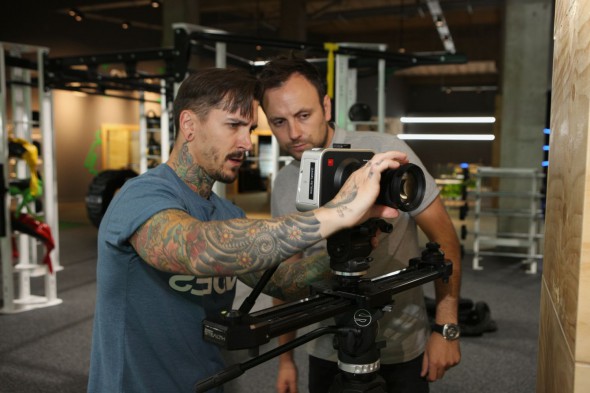 Image © Jason Lock Photography
Blackmagic Pocket Cinema
If you want an ultra-low initial outlay, however, the Blackmagic Pocket Cinema Camera may be ideal. So called because it is quite literally pocket-sized, the Blackmagic Pocket Cinema camera records 1080HD resolution ProRes 422 (HQ) files to an SDHC card and can capture 13 stops of dynamic range. It's built with a magnesium alloy chassis that can take some punishment, making it perfect for location shoots.
"The first thing I got was the Pocket [Cinema] Camera, as my first Blackmagic experience," says wedding photographer James Jebson (www.jamesjebsonphotography.com). "I was totally blown away by the usability of it… everything is really straightforward. I can use my Nikon lenses on it, too."
Accessories
You don't need to splurge on accessories and extra bits, but a few purchases can really expand your creativity. Here's what we recommend:
Metabones Speed Booster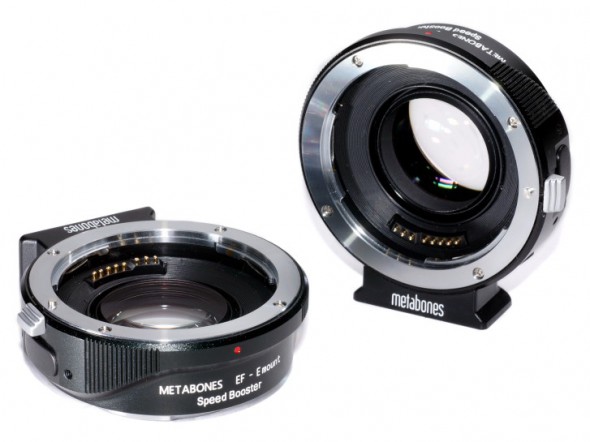 The use of this adapter enables Nikon G lenses to be used with a Blackmagic camera, keeping startup costs down. As you progress, you may want to invest in dedicated cine lenses, which offer a long focus throw, smooth movements and reliable t-stops. Starting out, however, simpler lenses will be perfectly adequate.
Support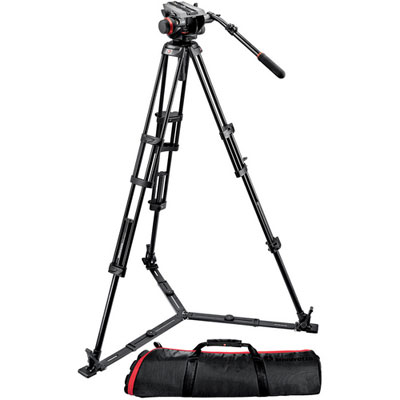 Manfrotto 546GBK Video Tripod with 504HD Head
Depending on the camera you are using, you may need to use a substantial tripod, but if you're using something smaller like the Blackmagic Cinema cameras then a monopod can be sufficient. Whichever way you go, however, you'll definitely find that having a stable support is an invaluable asset in getting the shots you want.
Microphones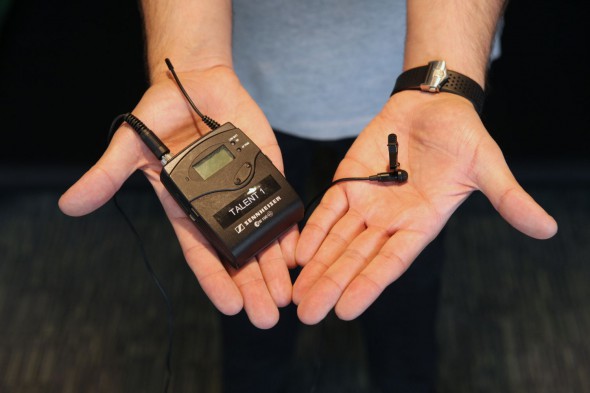 © Jason Lock Photography
It's an unfortunate inevitability that nothing kills video faster than poor sound. Investing in decent microphones for the shooting you're doing is a must, and absolutely will pay off dividends when it comes to the final footage. Which you go for depends on the kind of shooting you're doing, but as a starting point you really can't go wrong with a Rode video mic attached to the top of your camera. If you'll be doing a lot of interviews then it's definitely worth investing in a lapel mic, like the Sennheiser EW 100-ENG G3-GB pictured above.
Codecs and file formats
Get to grips with the formats you need for filming:
Raw: A format that's very much the same as the RAW formats you are used to working with when shooting stills. Files are 12-bit uncompressed, capture a large amount of data and need to be processed. The file sizes are large, though.
Compressed: ProRes is a compressed codec but – like RAW – it's intended as a project format, rather than as a final output format. Many videographers favour 10-bit ProRes for the smaller file sizes that it offers when compared to RAW.
Related articles