Here are ten top tips to make the most of your visit to a summer airshow…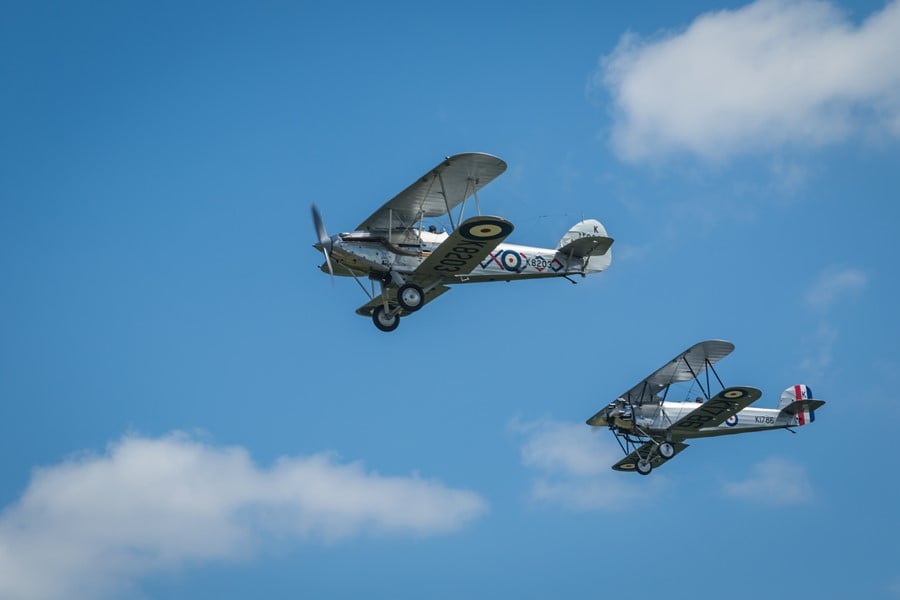 Airshows offer an abundance of photographic opportunity. All image by Matty Graham
From the roar of the vintage engines as planes race by overhead, to the fun of characters dressed up in period outfits, there's always plenty to photograph when you visit an airshow.
But there are always ways to make your images better and Matty Graham is here to share ten tips that will help you make the most from a visit to a summer airshow. So, chocks away! It's time to capture your best ever aviation images…
Do your research
While any day out at an airshow will be fun, some events give you an opportunity to capture images that are even more special, with some vintage aircraft only making two or three appearances through the airshow summer season. The best approach is to check what the line-up will be before you book some tickets.
Pack the right gear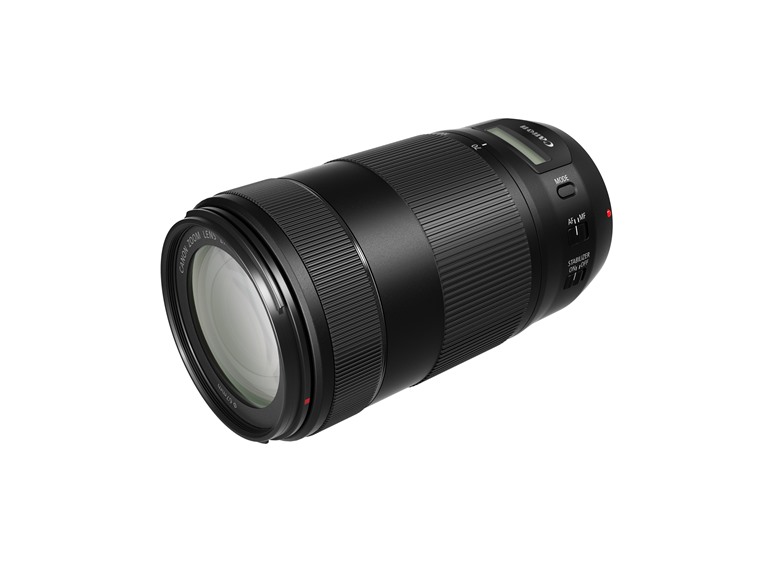 A good long zoom is your friend at an airshow
When you arrive at the show, you'll see no shortage of photographers sporting massive lenses that look like cannons. Don't worry though – while it's nice to have a long lens, you can still capture great images with a modest 70-300mm lens paired with an APS-C camera.
Remember to also pack a wider lens for static aircraft and portraits, and bear in mind that if your budget does stretch a little further, there plenty of options you can invest in. Sigma's 150-600mm f/5.6-6.3 C OS HSM is a great-value telezoom that costs around £800.
Pick the right spot
Aircraft tend to stick to a rough circuit as they perform near the crowds. Remember, for health and safety reasons, aircraft can no longer fly directly over crowds, so take a moment to work out the route of the planes and then position yourself at the closest point to where they pass. In most cases, this will be near to the air control tower. If you can find a point of elevation this is a bonus, but most airfields are generally quite flat.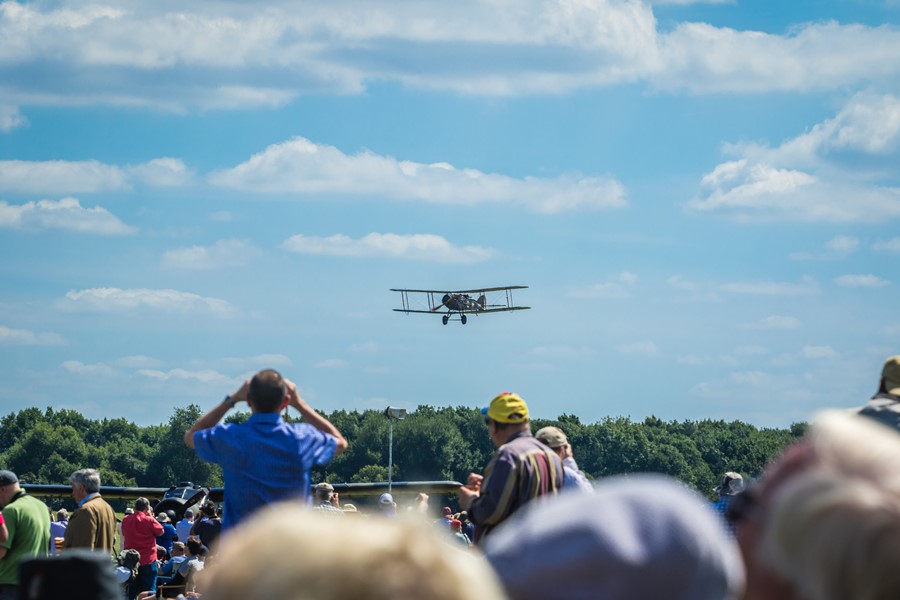 Try to avoid spots where other punters will interfere with your images
Sort your settings
If you stick to the Auto mode you'll find your results disappointing. Instead, take control and when planes are flying past, select Shutter Priority mode, which is S or Tv on the mode dial.
Dial in a starting shutter speed of around 1/640sec, take a test shot and adjust the exposure from there. The aim is to keep the plane sharp but the propellers a little blurred, as this will add a sense of speed to the subject. Change the drive mode to burst, so the camera captures a sequence of shots when you hold the shutter button down rather than one at a time, as this will increase the chances of capturing that perfect moment.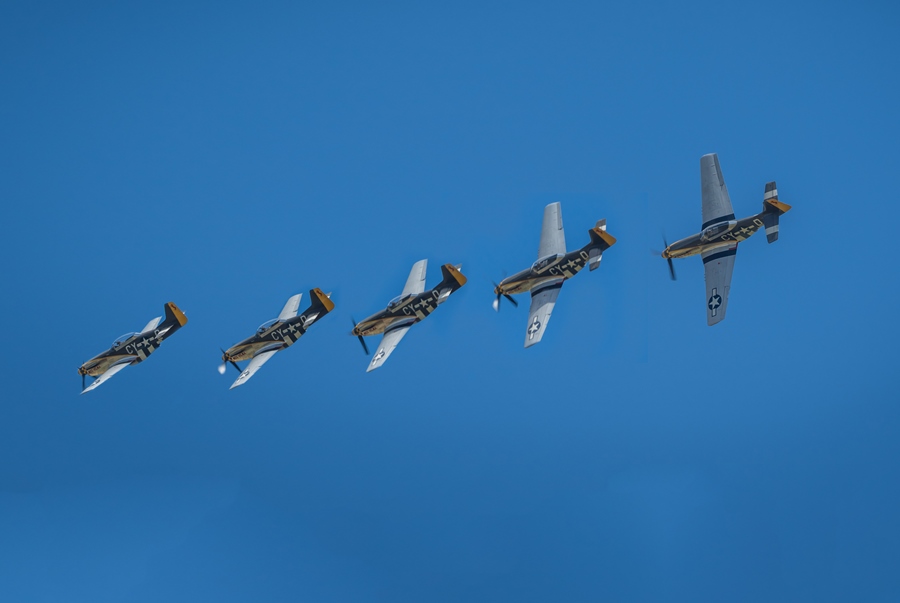 A burst sequence
Fine-tune your focus
Planes move so quickly that if you use single shot focus, the subject will have moved by the time the shutter is pushed, leading to blurred images. Instead, select the continuous focus mode, which is also called AI Servo.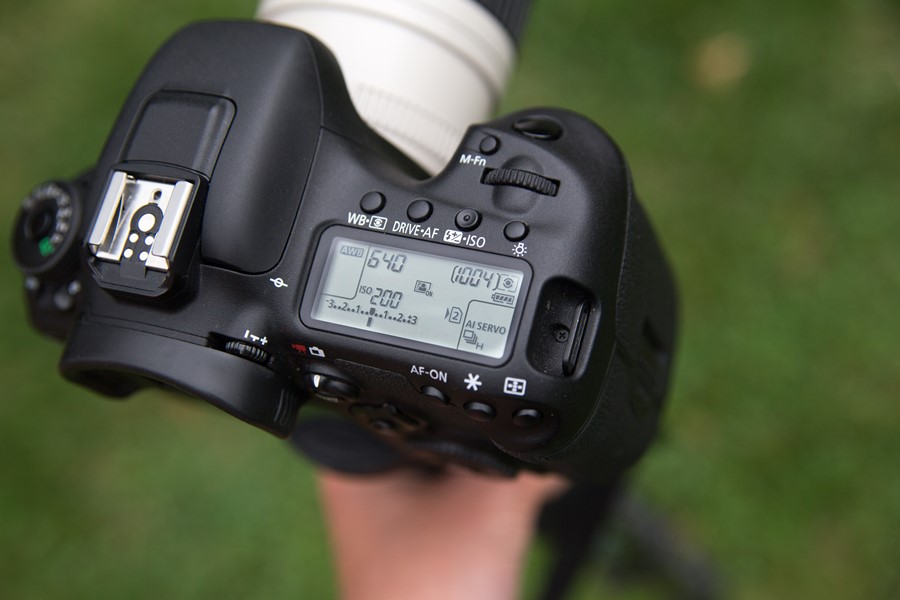 In this mode, the camera will aim to keep the subject in focus for as long as you press the shutter. This is the mode you should always use when shooting action.
Craft your composition
Leave the plane slap bang in the middle of the frame and you'll be missing an opportunity to show the subject at its best. To really introduce a sense of movement and atmosphere to your frame, leave room for the plane to move into.

This will not only look more natural, but will also help tell the story to the viewer.
Keep it steady
If you're lucky enough to visit an air show on a bright sunny day, your shutter speeds will be high and you won't have to worry about blurred images. However, if it's a little cloudier, you may want some help to keep the camera steady. Tripods aren't a great choice for airshows as they can get in the way if the area is packed with the public for fellow photographers.
A monopod will prove far more portable, will take the weight of a telezoom lens off your arms, and will keep your shots steady too.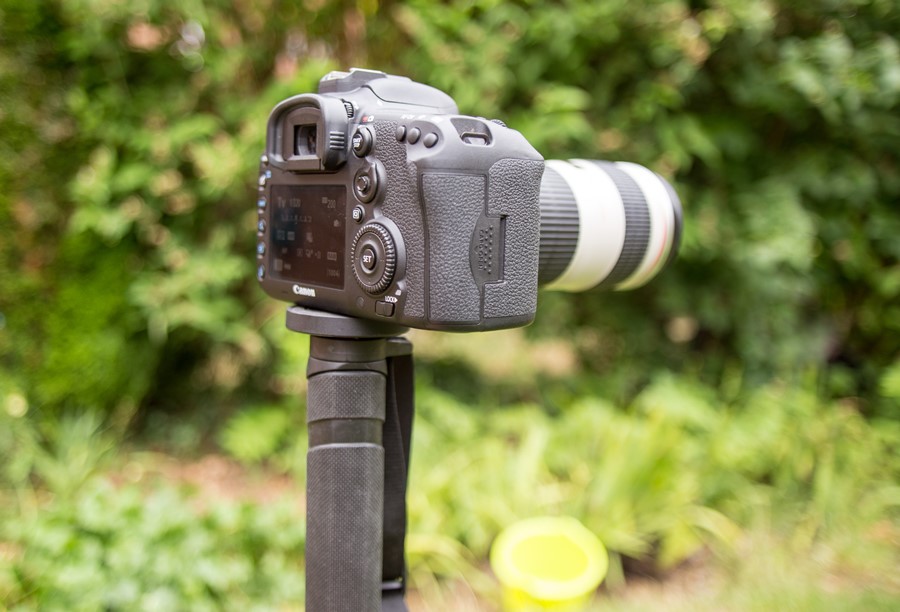 It's not all about flying
Air shows are always busy events and there's plenty to shoot on the ground too. Many guests attend the show in period costume, and most will be more than willing to stand for a portrait if you ask politely.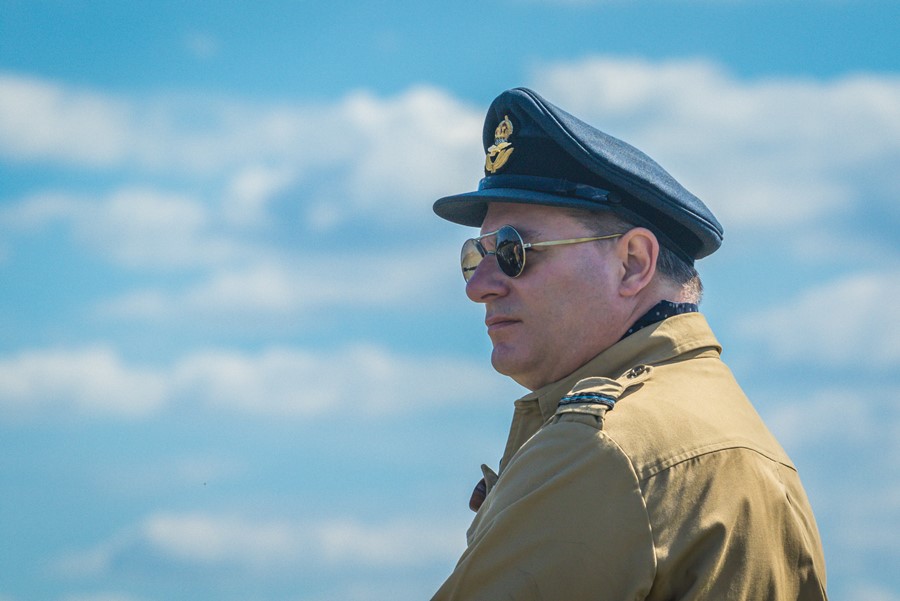 What's more, there are usually even more planes on the ground, and this is where you can get a little more creative with your imagery. From low-angle compositions to tight detail shots, try mixing up focal lengths and angles to capture a shot with a difference.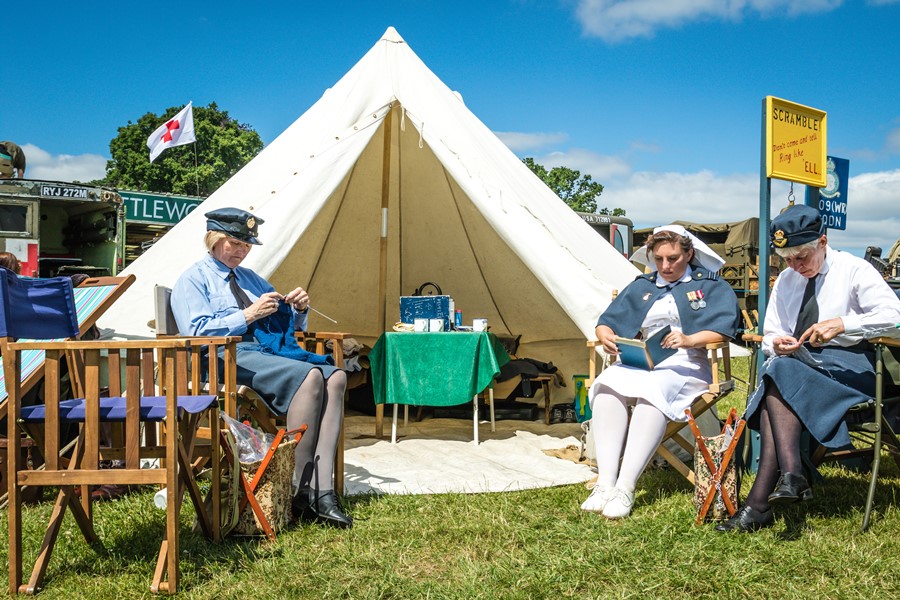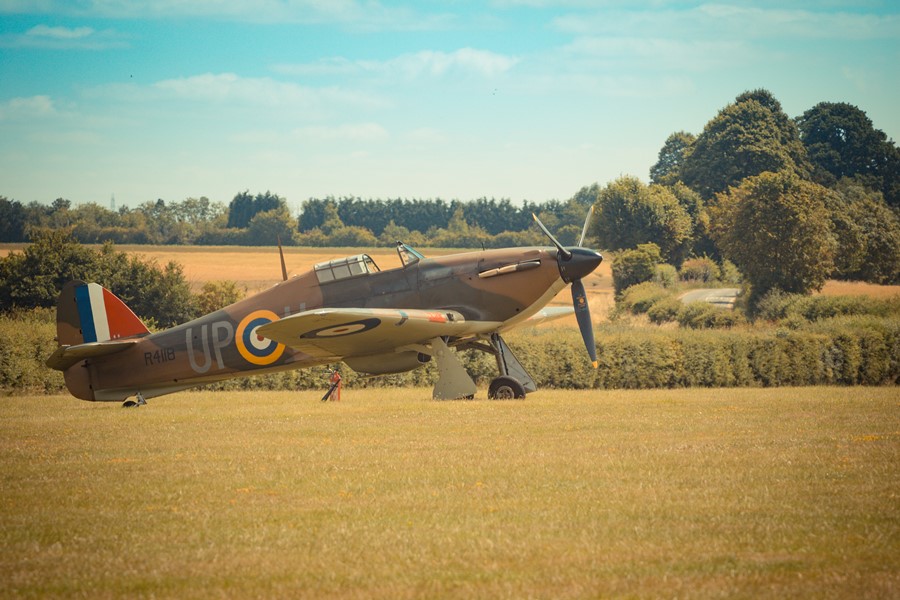 Pack the accessories
Shooting bursts and using the autofocus intensively will not only fill your memory card quickly, but will also sap the juice from your batteries. These days memory is cheap, so pack plenty of cards and make sure they have fast write speeds (100mb/s or faster) so that your picture-taking doesn't slow down.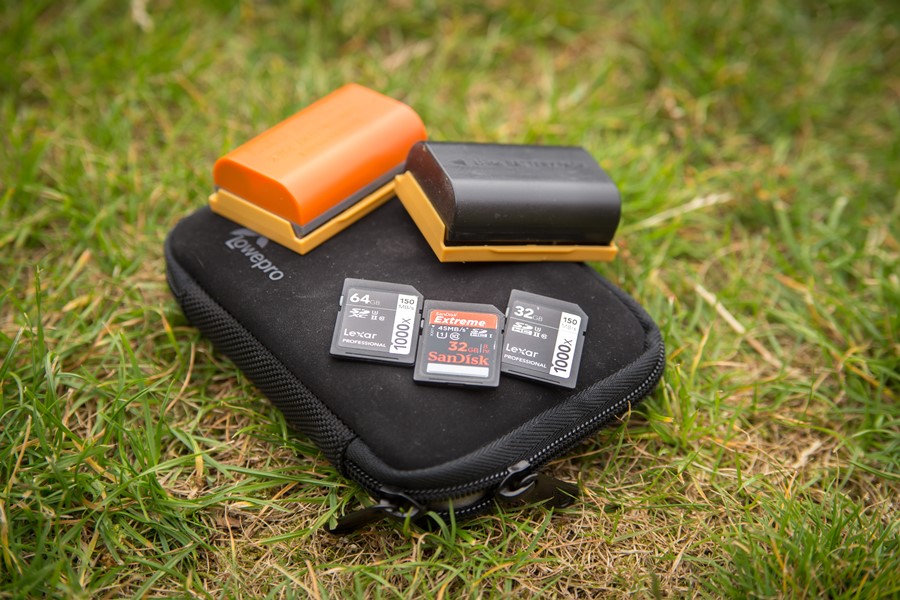 Using a camera grip will allow you to pack an extra battery so you can keep shooting for longer. If you want to further extend the life of the battery, avoid using Live View or reviewing your shots for too long on the back of the camera.
Pro touches
To really move your air show imagery on to the next level, here's some tips that will give your photos a professional look.
First up, don't always go for plain blue skies as a backdrop. Adding in some white cloud makes the shot look more natural, while the tops of trees and buildings can add context to an image.
Also look for combinations of planes if two are flying together – one plane on the shoulder of another is a great first step. Remember, most airshows feature planes that are the last of their kind. Shots of these planes paired with other, older planes is exactly what stock libraries look for from professionals, so why not give it a go?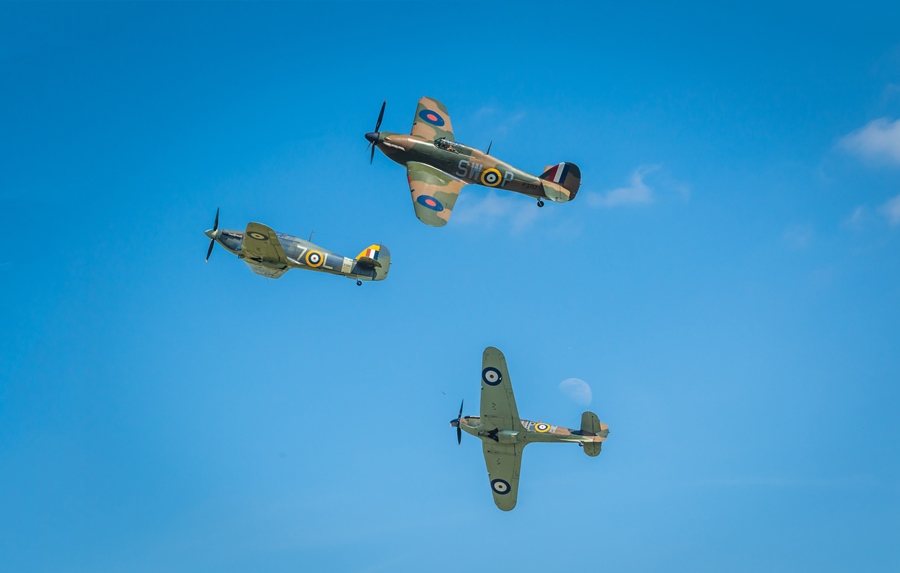 About the Author
Matty Graham is a photographer and writer based in Lincolnshire. www.mattygraham.com
Related articles