Can a single Bowens light really be enough for a cover-worthy beauty shot? Michael Wright explains how it's possible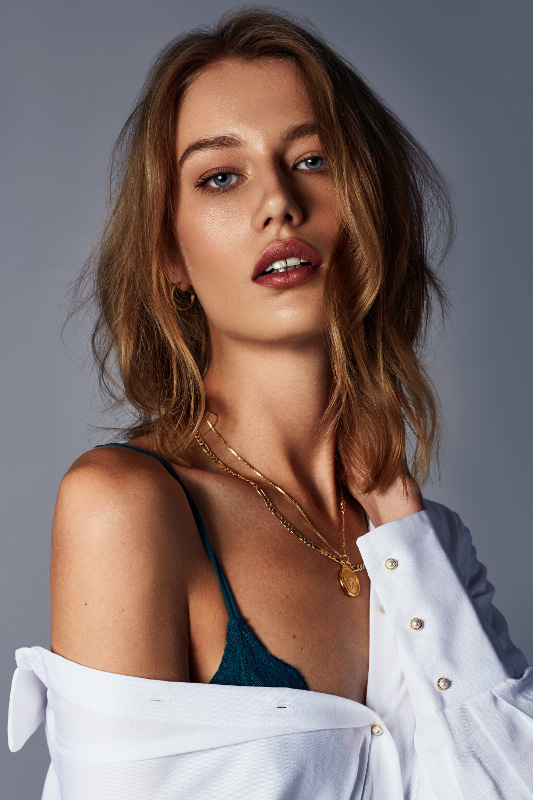 My name's Michael Wright and I'm a fashion and beauty photographer working in London. Today I want to run you through a lighting breakdown of a simple fashion portrait I shot a little while back.
With this shoot I wanted to create a master cover-worthy image for my fashion portfolio – one that blended my speciality blend of beauty, elegance and minimally styled fashion all in one photograph. Thanks to a vital injection of Bowens lighting, I was able to easily achieve my vision and get the shot I wanted, which you can see above. Read on to find out more about how I did it.
Kit list:
Canon EOS 5D Mark III
Sigma 85mm 1.4
Bowens Gemini 500 & Bowens Trigger
Large Deep Silver Umbrella with diffuser
Lastolite Rapid Reflector 1.1x2m Silver
White seamless backdrop
Tether Tools cable
Capture One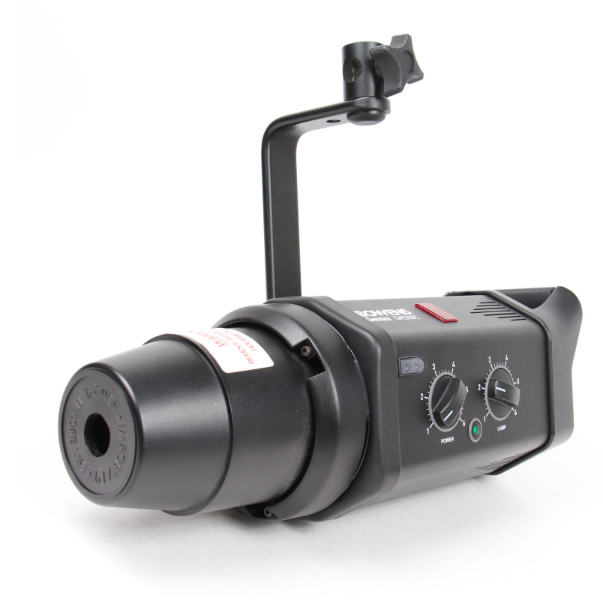 A Bowens Gemini 500
Camera settings:
Shutter speed: 1/125
Aperture: f/11
Sensitivity: ISO 100
Lighting setup
I'm a big fan of one-light setups. After all, natural light comes from one source (the sun) and I like to use this principle whenever I can in the studio, as it's how I see light. How I shape my one light varies dramatically depending on what I'm shooting.
Here I have the light set at a 45-degree angle to the left of Holly, coming from slightly above head height. This is a classic technique called Rembrandt lighting. Using only one light, you are able to create shape, dimension and contrast as the light is coming from a side angle and falling across the model's face. If our light source was directly front-on, we would lose the split of light across her face and we would have a very flat, even light. This can be a really flattering look, but it wasn't what I wanted for this shot.
I love umbrellas. Specifically silver ones. They are one of my go-to modifiers when shooting fashion and beauty as they are so versatile if you know how to shape them in different ways. Here my Bowens light was fired into a large deep silver umbrella with the outer diffusion sock attached. Because the light source is indirect (being fired into the silver interior of the umbrella and bounced back out again) you get a slightly larger and more even quality of light than you would by simply using a direct softbox, for example.
I also have a Skylite Rapid Silver Reflector 1.1x2m to camera-right of Holly in order to bounce some more of that light back in and fill the shadow areas. I didn't want the photo to become too dramatic as I wanted to retain the detail in the skin, hair and clothes.
Although I took this about two years ago, it remains one of my favourite photographs in my portfolio to date. The combination of the minimal styling, connection to the camera, the warm skin tones and the beautiful highlights in Holly's hair makes this a winner for me.
Top tip
If I could give one top tip to anyone looking to shoot fashion, it would be to keep your initial lighting setups simple. One or two lights to start with. Don't overcomplicate things just because you can. The most memorable and timeless photos that inspired me to take up photography were shot using one light. Master one light and build from there.


Michael Wright is a freelance fashion and hair photographer, working primarily in London. You can see more of his images at his website or by following him on Instagram.
Related articles