Your smartphone is with you 24/7, so you've every reason to treat it as a serious photographic tool, says James Abbott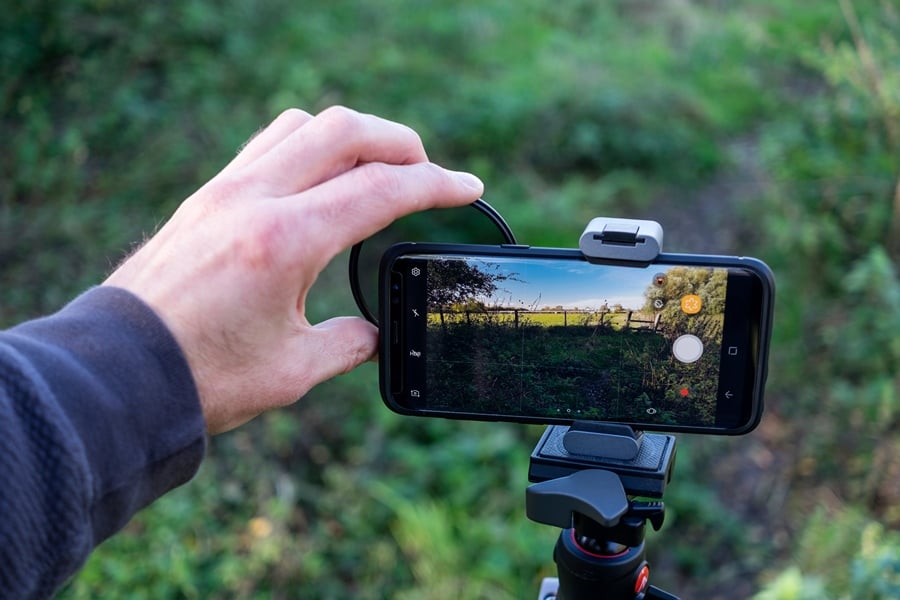 Photography and video by James Abbott.
Smartphone photography has come a long way over the past five years, thanks to innovative apps, camera functionality and huge improvements in image quality. In fact, the smartphone has all but overtaken the basic compact camera as the snapshot king.
Snapshots are what most people use smartphones for, but it's possible to do much more than simply point and shoot. Top-of-the-range smartphones are capable of capturing slow-motion and 4K video, and are able to produce a shallow depth-of-field and photograph panoramic imagery. These are but a few of the advanced functions that many smartphones are capable of – newer devices can even shoot RAW – and with post-processing software such as Lightroom CC, smartphones are becoming serious photographic tools.
While your smartphone isn't going to replacing your DSLR or CSC, it's with you at all times. And, as the old adage goes: 'The best camera is the one you have with you.' With that in mind, treat your smartphone as seriously as you would any other camera, and you might just surprise yourself with the results!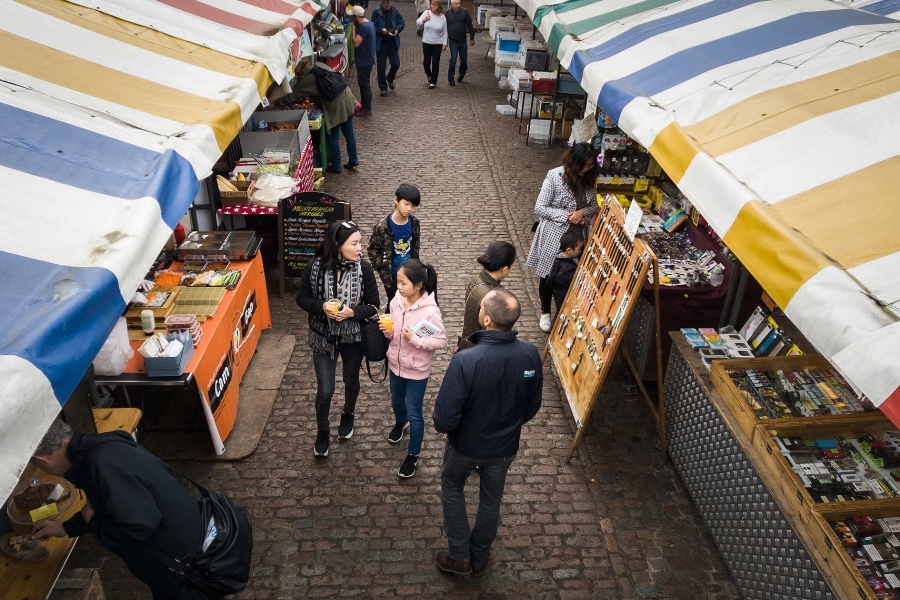 1. Use a monopod to create fake drone images
Nothing beats the exhilaration of flying a drone to capture video and still imagery, but it's at least possible to mimic the effect of an aerial photograph using your phone. To replicate low-level drone photography, all you need is a monopod and a smartphone tripod attachment such as the Manfrotto TwistGrip Universal Smartphone Clamp.
You'll get better results when photographing people or objects, creating a sense of scale and altitude. Images must be taken from a high viewpoint in order to maintain the illusion of using a drone. The articulated ball joint of your monopod needs to be positioned carefully, before you raise your phone into the air. This can take a little practice, so I'd recommend familiarising yourself with your setup beforehand. To take the photograph, you'll need to use the self-timer function on your phone, voice activation (if available) or a Bluetooth shutter release.
2. Use apps to create hyperlapse or time-lapse videos
Photography can convey the passage of time like few other forms of media. In recent years, time-lapse photography has taken off massively, thanks to many cameras now featuring on board intervalometers. But, what is often a highly involved process when using a DSLR or CSC, can be created with the touch of a button using a modern smartphone and a specialist time-lapse app.
To create a time-lapse, you need to keep the camera perfectly still – a smartphone tripod attachment and tripod are essential. Select a scene where there's some kind of change occurring, be it sunrise or sunset, an opening flower bud or pedestrians and traffic during rush hour.
An alternative way to achieve a similar effect is to create a hyperlapse. This is very similar to a time-lapse, but rather than keeping the camera still, it is moved (see the video above). To raise production values, a gimbal or handle such as the Shoulderpod S2 Handle Grip should help produce a smoother video.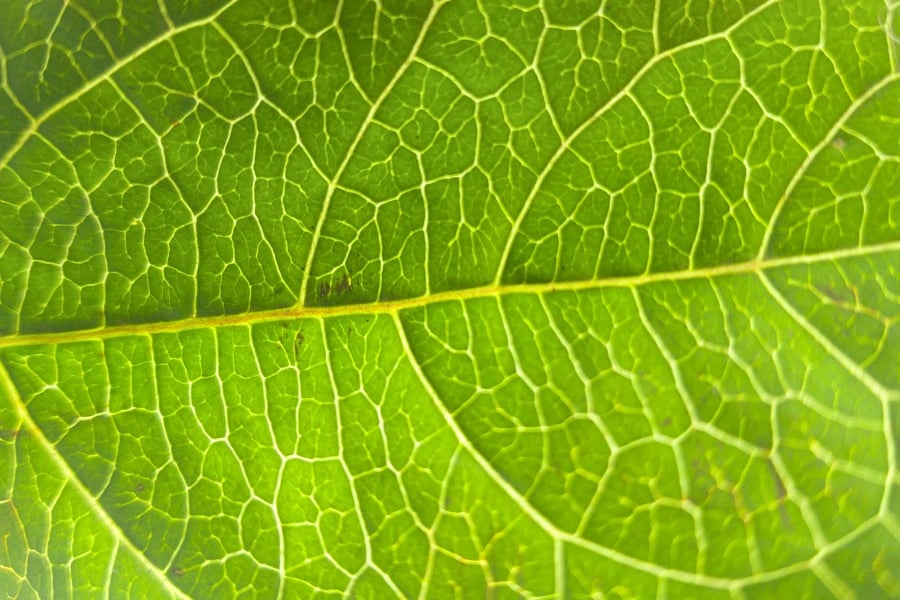 3. Get close for detailed macros
Many smartphones have a minimum focusing distance of around 10cm, which means you can get surprisingly close to small subjects. Natural subjects, such as leaves and flowers, are particularly suited to close-up photography, and although you can't achieve a macro ratio of 1:1, you can still capture an incredible level of detail.
The best mode to shoot in is Manual (Professional or Expert on some apps). Here, you can alter ISO and shutter-speed for greater exposure control. If you choose to shoot in Auto, you might need to use exposure compensation instead. A bright day will allow for low ISO settings, but for the best results, shoot in the shade to avoid harsh shadows and overexposed details. The slowest shutter-speed on most smartphones is 1/10sec, but with such a small sensor you can easily achieve sharp shots with a steady hand.

4. Use camera filters to shoot better landscapes
Believe it or not, you can use a couple of full-size optical filters alongside your smartphone, and the results can be very impressive indeed. When shooting landscapes, you can use hard graduated neutral density filters (ND Grads) to even exposure and help maintain detail in the sky. I would recommend using a hard ND Grad, due to the small size of the lens. Another useful filter is a polariser, which can be used to eliminate reflections and glare, and to darken bright skies.
As the filters are designed for much larger lenses, you've little choice but to hold them close to your smartphone's lens manually – be careful not to capture the edge of the filter, when manoeuvring it into position. It's best to have your phone mounted on a tripod, leaving your hands free to hold the filter and press the shutter button.
If you're serious about getting the best possible landscape shots with your phone, filters are a great way to go about doing so.
5. Use Panorama mode to increase resolution
Today, most smartphones offer a rear camera resolution of between 12 and 20MP – enough to make prints that are around A3 in size. This is sufficient for most types of phone photography, but if you're shooting landscapes or cityscapes and want to go bigger, there's a simple hack that can increase the resolution of your images by a considerable margin.
The trick is to shoot in Panorama mode. To get the most out of this method, go against every instinct you might have as a landscape photographer and hold your phone upright (you'll achieve an even higher resolution). Start the Panorama and sweep the scene with the camera. You can either shoot a partial panorama or take a full one and crop the image later. The downside with this technique is that with most phones you can't shoot in RAW, when using Panorama mode. But, that's a small price to pay for the huge image files you're able to create.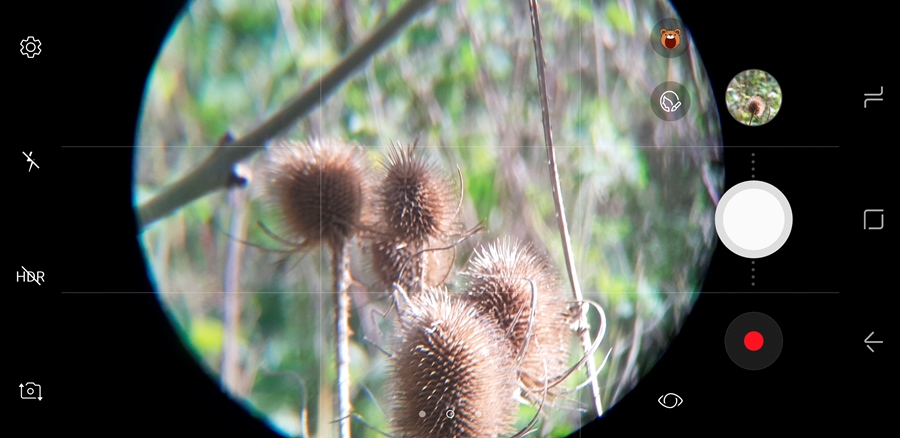 6. Use binoculars as a lens
If you're a keen birdwatcher, you might be familiar with digiscoping. This simple technique involves attaching a camera to a spotting scope or pair of binoculars to take photographs of distant wildlife. Here, the scope is essentially used as an additional lens, increasing the focal length of the camera.
Start by focusing the spotting scope on your desired subject. Now, hold the phone's lens up to the eyepiece and reposition the phone until the on-screen preview appears clear and sharp.
With a spotting scope, you can often position your phone so the image created by the scope covers the phone's sensor and fills most of the screen. With binoculars, it's likely that you'll capture a circular image that will need to be cropped to remove the black border. Yes, you're throwing away pixels, but you'll get much closer to a distant subject than you ever would with just your phone.
About the Author
James Abbott is a Cambridge-based landscape and portrait photographer. He's also a Photoshop expert with years of experience teaching Photoshop. Check out his work at www.jamesaphoto.co.uk.
Related articles