Want to make 2016 the year you make a splash with your photos? Geoff offers six top tips to get you started.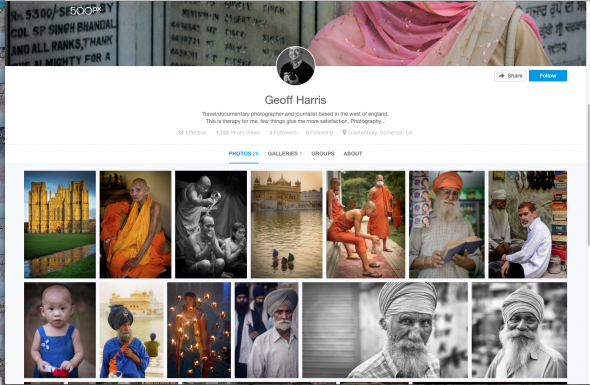 The journey to becoming a 'name' photographer has always been a tough slog, and it's gotten even harder in our image-saturated age. The smartphone revolution has totally transformed the photographic landscape, and everyone is – or thinks they are – a photographer.
Stock rates have fallen, editorial commissions from books and magazines have withered away, and there's more competition than ever. So what can the hungry photographer do to stand out from the crowd?
1. Do interesting work
This may sound obvious, but it's never been more true. To get your work noticed, it needs to capture people's attention. Whether it's through subject matter or execution, images these days need to have that extra wow factor to stand out. If you're not sure whether your work is interesting or eye-catching enough, get objective feedback on it.
There are lots of forums online where you could start. Alternatively, join a camera club or national society such as the Royal Photographic Society or Society of Wedding and Portrait Photographers. As well as enabling you to get Distinctions (the societies' official recognitions of photographic achievement), these organisations hold regular exhibitions, which can be another good way to get your work noticed.
2. Develop a unique selling point
Related to the above, you need to really think about what is different and unique about your images. Admittedly, it can be hard to find something that has never been photographed before in 2016, so maybe it's about approaching it in a different way. Don't be afraid to break the rules and be bold and take risks.
Or, maybe there's a story behind the equipment you are using? There's a lot of interest at the moment in old-school techniques such as the wet-plate collodion process. If that sounds a bit extreme, try dusting off some of your old film cameras and reviving some unusual analogue techniques.
3. Join lots of groups
Another great tip is to join as many online communities you can think of that are related to your work and genre. The more active you are online, and the more you publicise your work, the more it is likely to get noticed.
Don't forget obvious options like Flickr and 500px.com. When I was editing Digital Camera magazine, the art editor would frequently look on these communities for possible cover images, so they are well worth joining. Getting a magazine cover will obviously be a major feather in your cap.
4. Enter competitions
There are more photography competitions than ever before, as a lot of groups and organisations, from the RSPB to the Royal College of Nursing, have realised it's a good way to engage with the public, get their message out there, and attract publicity.
You will find regular competitions on this site, too, including such regulars as the weekly#WexMondays on Twitter and the monthly Facebook competition.
Winning a prize gives you a great excuse to contact photography magazines and leading blogs to publicise your victory, but don't just send them a perfunctory email saying 'hey look I've won this.' Think about some human interest angles that might get them interested. Did you have to overcome any particular difficulties to get the image? Is there something unusual or interesting about you as a photographer, or the subject? Think PR, PR, PR and you won't go too far wrong.
5. Raise your odds of winning competitions
While there are no guarantees you will win, you can take some practical steps to skew the odds in your favour. Remember that the judges will be looking at thousands of entries as thumbnails to begin with, so think about entering images with strong, clean graphic shapes that will get noticed, whether they are in colour or black and white.
Though competitions vary in style, your images will almost certainly need to be technically competent, so get a knowledgeable friend to check for signs of noise, excessive sharpening and softness.
Don't obsess too much about technical perfection though, as overall impact is also really important. Make sure you read the rules before entering so you don't get disqualified over a silly thing, and don't over-process. Luridly saturated, cartoon-like images are unlikely to make the cut.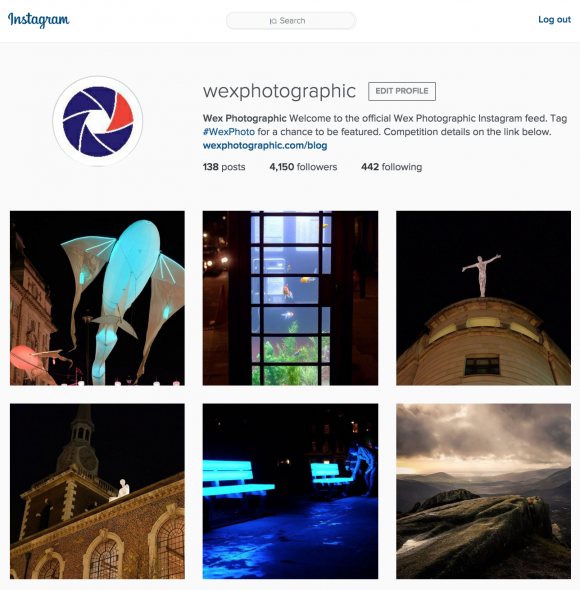 6. Get on Instagram
It's easy to dismiss Instagram as a way for your teenage daughter to share 'goofy' photos, but if you do, you are making a big mistake.
Instagram is the most avowedly photographic form of social media, and the company has recently relaxed the rules so you can post images in a variety of formats, not just square. This greatly expands the possibilities for marketing your work, and it's become easier to upload video taken with non-Instagram software, too.
To make the most of Instagram you need to be uploading your best work regularly – at least weekly, preferably more – and make sure there are plenty of tags, captions and descriptions so people can learn more about your work and approach.
Make sure your contact details are updated and visible too, should anybody want to get in touch. The same goes for having a visible website, that can be easily traced by Google. Again, going back to my days as an editor, there were times we wanted to get in touch with a photographer to buy an image but simply couldn't track them down. Madness!
Do you agree with Geoff? Tell us what you think in the Comments section below.
About the Author
Geoff is an experienced photography journalist and recently stepped down as editor of Digital Camera, the UK's best-selling photography magazine. He now writes for a range of publications. Geoff is a keen travel and portrait photographer, and a Licentiate of the Royal Photographic Society.
Related articles