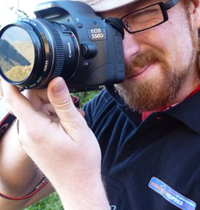 Ok - hands up who hates the idea of a video mode on an SLR camera? I must admit than when video first started appearing on the spec sheets for digital SLR cameras, I would have been one of the people waving my arm in the air. After all, we're stills photographers, right? And who wants to pay extra for something they're not going to use?
Aside from the fact that, once Live View (a generally useful and appreciated function) made it onto SLRs, a movie mode was only a short hop away and therefore adds minimal cost to the camera, I've had something of a reversal of opinions regarding video. Back in May of this year I borrowed a Canon EOS 550D to take to South America with me. I hadn't intended to make much use of the movie function, but while there, figured I may as well try it to see what all the fuss was about. I was instantly converted - the ability to capture great photographs and video in one relatively compact SLR body was a revelation, and I am now very much an advocate.
But you don't have to take my word for just how good the video capabilities of the latest breed of digital SLR cameras are. There have been many short films put together by various photographer and film-makers to showcase just how good the performance is, and now even the Hollywood big boys are sitting up, taking notice and using these SLRs in their work.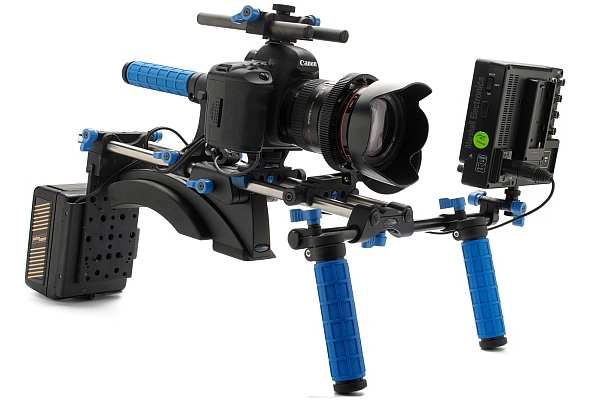 Around the same time I was in Peru, the season finale (last episode of the series to you and me) of the American television medical drama 'House' was screened on the Fox network in the US. America has a lot of TV channels and, as a result, a lot of TV programmes. But what made this one so special (apart from the fact that it stars the brilliant, British Hugh Laurie) is that the whole episode had been filmed using Canon EOS 5D MkIIs and Canon EF lenses. This enabled the camera operators to get an incredibly shallow depth of field for some shots, and also to film in places that would usually be too confined for a regular video camera. This video is a short clip from that episode - the opening cut shots demonstrate perfectly the shallow focus abilities of the camera. See what you think:
Following the screening of the 5DmkII shot House episode Yuichi Ishizuka, executive vice president and general manager of Canon U.S.A.'s Consumer Imaging Group, made the following statement:
We take great pleasure in congratulating the cast and crew of HOUSE on completing the first network television episode to be completely shot on a DSLR camera. This milestone marks a paradigm shift in the way professional cinematographers and filmmakers capture HD video.
Still not convinced? Well, it turns out that the makers of 'House' aren't the only ones to be impressed by and see the benefit of HD movie shooting in digital SLR cameras. Recently details have emerged of how the Canon EOS 5D MkII (there's that camera again) was used to shoot scenes fro the Iron Man 2 film. Cinematographer Matthew Libatique used the 5D Mark IIs to shoot some of the footage for the Monaco Grand Prix scene. Canon EOS 5D Mark II cameras were positioned on all four sides of a moving vehicle and used to capture moving background footage. In addition, several 5D Mark IIs were sealed in heavy duty Pelican cases with windows cut into them and placed around the track. These cameras were used to capture footage of vehicles driving past, crashing, and even running over them. Finally, a camera was mounted to the front of Tony Stark's (played by Robert Downey Jr.) race car for the crash scene where it captured footage as it flew through the air.
Unfortunately, we can't show you the footage here, but if you own a copy of Iron man 2 on DVD, why not pop it in the player and see if you can spot the 5D Mark II scenes. What we can show you are a couple of the set-up shots supplied by Canon, so here they are.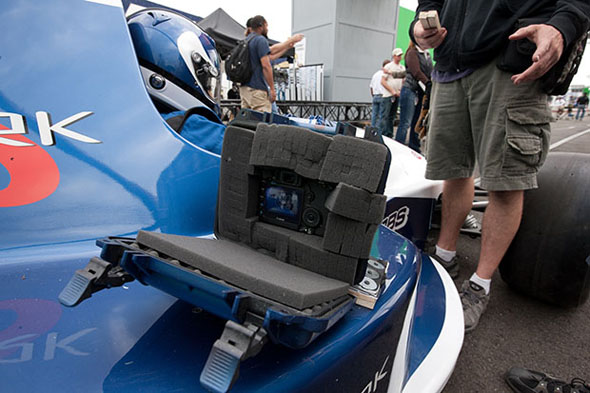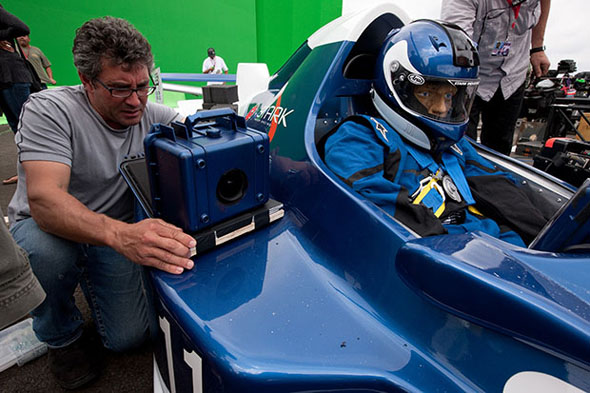 Cinematographer had the following to say about the use of the Canon EOS 5DMkII during filming:
We mounted the Canon cameras on all four sides of the vehicle to get background plates for Tony Stark driving on the race track. There is no other camera that can really get into some of the tight spots that the Canon 5D Mark II can, and with the ease that it can. We got extra angles in spots that we wouldn't have been able to get in 35mm without a lot more effort.





We had extremely dangerous circumstances, but traditional crash cams are cumbersome and they take time to set up. With the Canon cameras we were able to easily change lenses and make quick decisions. The set-up time was 10 times faster than with a film camera, and we could mount the 5D Mark II cameras in all sorts of places.





We set 5D Mark IIs down on the race track and had the vehicles pass by them, crash near them, and run right into them. It was very impressive to have the 5D Mark II cameras hold up and then pop-out their cards and get the shots we wanted.





The camera is mounted in the front of Tony Stark's car as it flies up into the air. It's probably the most impressive shot in that sequence, and it was captured by a 5D Mark II camera.





Without a doubt, we couldn't have gotten the shots any other way.