Wedding photography is big business these days. That's why so many wishing to earn a living as a photographer (either part or full-time) want to become a wedding photographer. However, wedding photography is not all about taking some images on a day. It's more work than most people realise and before they know it, it is too late!
Here are my top tips to help you get started...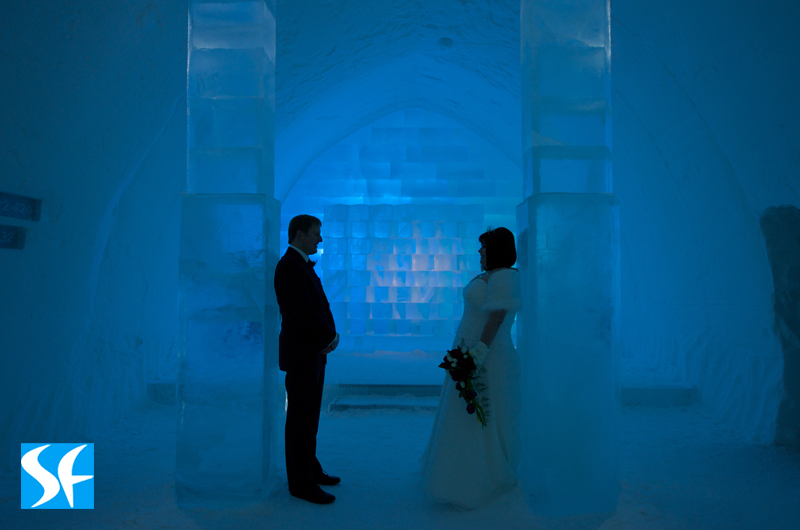 People Skills
Wedding photography is not just about clicking the shutter, it is about how you handle people when you are working under fairly intense pressure. You are pretty much working against the clock to make sure you bag the images your clients are expecting and at the same time not delay proceedings.
Plan for the Unexpected
Have you ever thought about what you would do if you were unable to attend a wedding due to some emergency, illness or an accident? Unless you?ve got contingencies in place, you will find yourself in some serious trouble. Always have at least two other photographers who you can call upon in case of an emergency. Knowing a reliable network of like-minded photographers is a must for every wedding photographer.
Insurance
You need two types of insurance: one is Public Liability and the other one is Professional Indemnity. Many venues will require a copy of your Public Liability as you are working on their premises. Professional Indemnity covers you for any negligence, loss of images in case of CF or SD cards going corrupt, or the hard drive failing. Please check the policy very carefully before signing up.
Being Organised
You must be extremely organised and time management is important when doing both group shots and the couple. When it comes to the couple shots, I?ll make sure that the couple enjoy the most important day of their lives with their loved ones and not with the photographer! My sessions with the couple are no more than 15-20 mins after the ceremony and then again before the first dance (light permitting of course).
Written Contracts
You need to protect yourself and your business at all costs. To safeguard yourself, you need to have a written contract between yourself and the couple. The contract should state all the important details like the wedding date, venue, timings, coverage or package, payment schedule, etc. Plus, you should have all your normal terms of business on the reverse of the contract, which should cover the applicable terms if the couple wish to come out of the contract, when the balance payment is due and force majeure.
Equipment
With weddings you just cannot afford to take any chances, you need to cover every eventuality. What if the camera breaks down or the flashguns stop working? If possible, have at least two camera bodies and flashguns as well as a variety of lenses. Keep spare batteries for the camera and for the flashguns, and plenty of CF or SD cards so you don?t run out. Do have your camera manual in your bag and not at home as you never know when you need it.
Camera
As a Nikon user for a very, very long time, I would recommend the D700 as a great starting point. If your budget can stretch a little bit more, then the Nikon D3s would be the ideal choice - great for low light winter weddings. I?ve photographed at 12800 ISO at a wedding and used the images in the album without using any noise reduction software, the quality of this camera is truly out of this world.
Lenses
I use a variety of zoom and prime lenses to photograph a wedding. You will need to invest in good quality glass and fast lenses -this can make or break an image when shooting in low light. In my camera bag I always have the Nikon 14-24mm f/2.8, Nikon 24-70mm f/2.8, Nikon 70-200mm f/2.8, Nikon 85mm f/1.4, 50mm f/1.4, 105VR f/2.8 and the 35mm f/2.
You don?t need to buy all of these lenses at the same time. When I started shooting weddings, I only had three lenses: 24-70mm, 70-200mm and a 50mm. The 24-70mm is a great lens, you can pretty much photograph a whole wedding with it. The 70-200mm is ideal for portraits and candid shots and the 50mm for low light first dance shots. As you build your business, you can slowly start to invest in more good quality lenses.
These days my favourite lens is the 85mm f/1.4 for portrait work and the 105mm VR for closeup shots of the bridal accessories. A 14-24mm is also a superb lens to use during the ceremony or for those wide angle shots.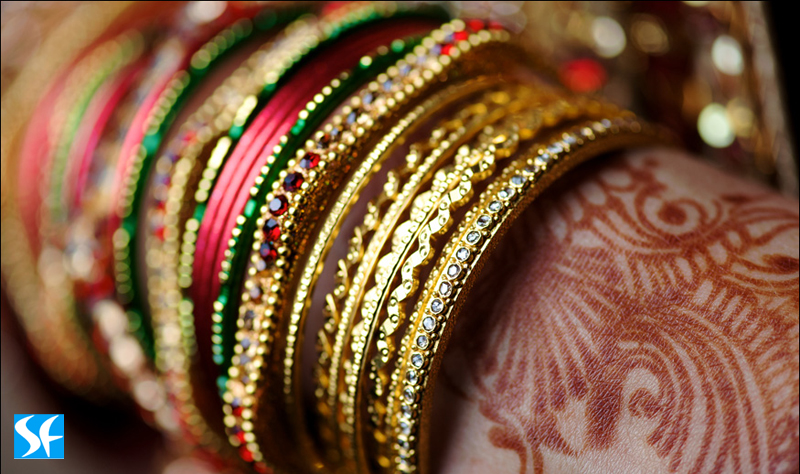 CF & SD Memory Cards
If you are using a camera body which only has one slot, then use a smaller capacity card, like a 2GB. Imagine if you were using a 16GB card and something went wrong, you would have pretty much all your eggs (images) in one basket! Using a smaller capacity card distributes the risk.
I personally use Lexar cards and using a twin-slot camera body really does give complete peace of mind. Bodies like the D3s, D3x and D7000 all have twin-slots for memory cards. I normally use 8Gb cards and shoot RAW on both cards, giving me in-camera back-up of all my shots.
RAW or JPEG?

Always RAW. The main reason for this is that my workflow on the computer is much faster than compared to a JPEG workflow. You are also ?future proofing? your work. This means that say in 5 years time when new and more powerful software will be released, you'll be able to edit your original images without any problems.
Lighting Kit
For on-location lighting at weddings, I use the Nikon SB-900 as my off-camera flash and trigger it using the Nikon Wireless Speedlight Commander SU-800. The lighting set up needs to be very portable and quick to set up due to time constraints, so I use the Lastolite Speedlight Lighting Kit - it's quick and easy to put up and I can get some incredible results when shooting the couple's portraits.
Recently I started to use the PocketWizard MiniTT1 and FlexTT5 to trigger and control my off-camera flashguns. I must say that I absolutely love them and they've added a new dimension to my photography. These units turn the Nikon lighting system from infra-red to radio control, and they work consistently and are very reliable.
When I need a bit more power to overcome the strong sun or daylight, I use the Lastolite TriFlash Bracket. On this bracket three flashguns can be put up and when used with an umbrella, the power of the flashguns is sufficient to overcome a strong mid-day sun!
You need to be extremely careful when it comes to metering your exposures, you don't want the highlight details in the wedding dress to be blown out. I personally set the camera to manual and set my Aperture, Shutter & ISO so I have complete control and I check the exposure on the screen on the camera - this way I get consistent exposures throughout the day. One easy and very accurate alternative is to use a hand held light meter. I have one in my camera bag which is the Sekonic L-308s, it's a great little meter which is easy to use and very accurate.
It is very important when it comes to post-processing. I promise you that if your exposures are consistent, you will literally halve your time in front of the computer.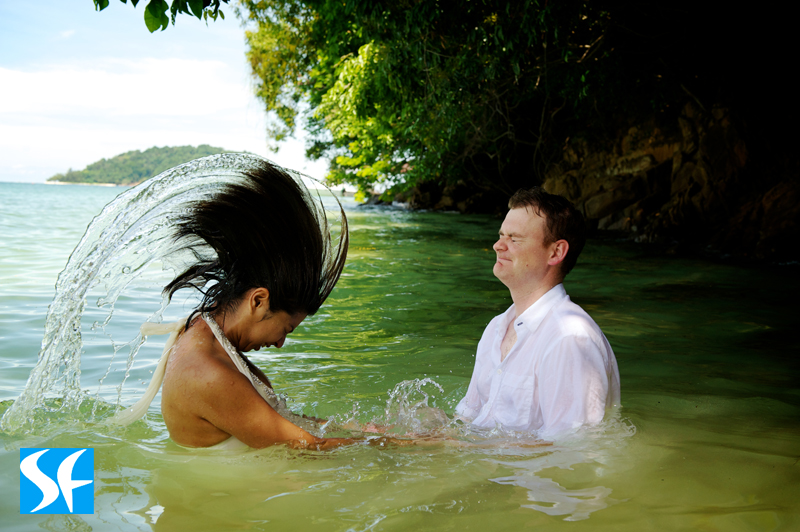 Workflow: Post Processing
I use Aperture 3 for the editing and post-processing of all the images. If you are a PC user, I recommend Lightroom 3. Along with some great plugins from Nik and onOne Software, this is all you need for your post-processing. The good thing about these softwares is that the processing is non-destructive. What this means is that you can go back to the original RAW file at a click of a button.
Workflow: Business Management
This is where a lot of photographers pay very little attention. Managing and marketing your business is critical when it comes to growing your business and being profitable. No matter how good or great a photographer you may be, you do need to work on your worklflow. We use Foto SF for our business. This software manages everything from simple book keeping, contact management, email marketing, workflow reminders and much more. You can download a free trial of the software here or view a webinar about Foto SF here.
About the author
Uzair Kharawala is a Wedding & Portrait photographer and runs SF Digital with his wife Farzana. They also run the photography blog SF Photo School. Uzair has been an ?Evangelist? for Nikon for the last 5 years and is a regular keynote speaker at major photography shows and fairs.