Revisiting a landscape location at a different time of day or year can allow you to capture a completely fresh perspective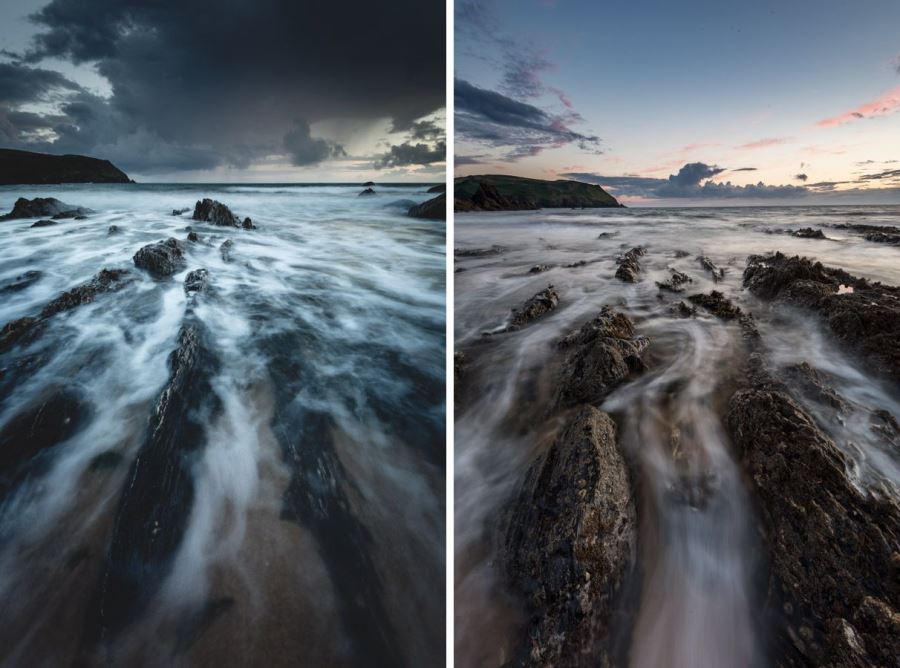 All images by James Abbott
You've taken a killer shot at the best time with perfect light and weather conditions. No need to visit the location for a while now, right? Or is there?
It's natural to feel that you're done with a location when you take an image you're proud of. As landscape photographers we all like to visit as many places as possible to expand our portfolios and, of course, our experience of the world around us.
While visiting new places is both exciting and inspiring, the hard work of finding a place and getting to know a location makes any revisit a much easier and less stressful experience. And don't forget, a location will rarely look exactly the same on two different visits. So, when you get that amazing image, don't give up on the location. Keep going back days, weeks, months or seasons apart to capture it in as many conditions as possible as your familiarity grows.
While what's being suggested here is multiple visits to get the best from a location as it becomes increasingly familiar to you, it's also possible to capture drastically different light in a single visit. Of course, luck as always plays an important role. But being on location both before and after the time you expected to shoot will increase your chances of capturing more images.
Here are some examples of different shots captured at the same location…
Winskill Stones (minutes apart)
Sunrise and sunset are two of the best times to shoot landscapes. It's worth remembering, however, that when we talk about these times we don't simply mean the point at which the sun dips below or rises above the horizon. We actually mean a period of time before and after the event itself has taken place, because you never know at which stage the light will be at its best.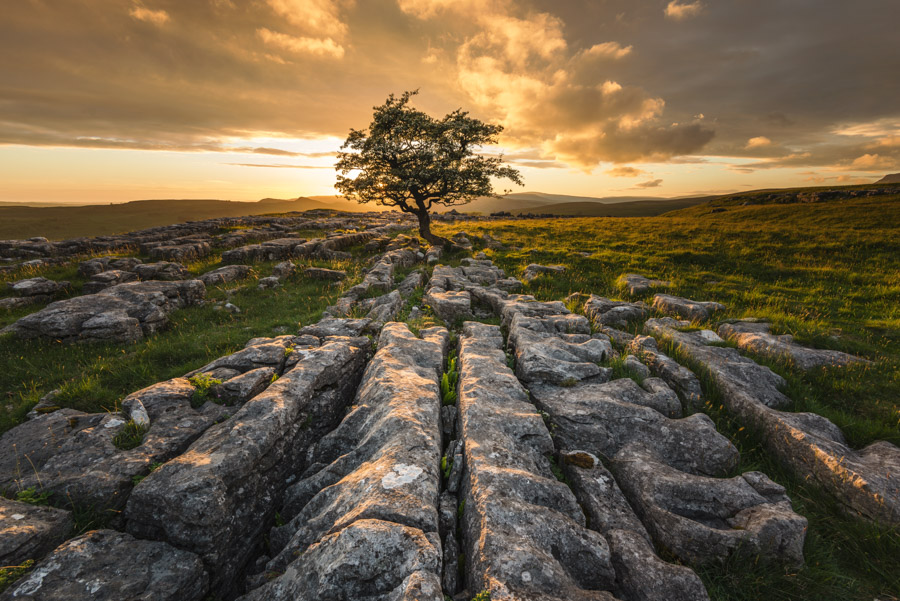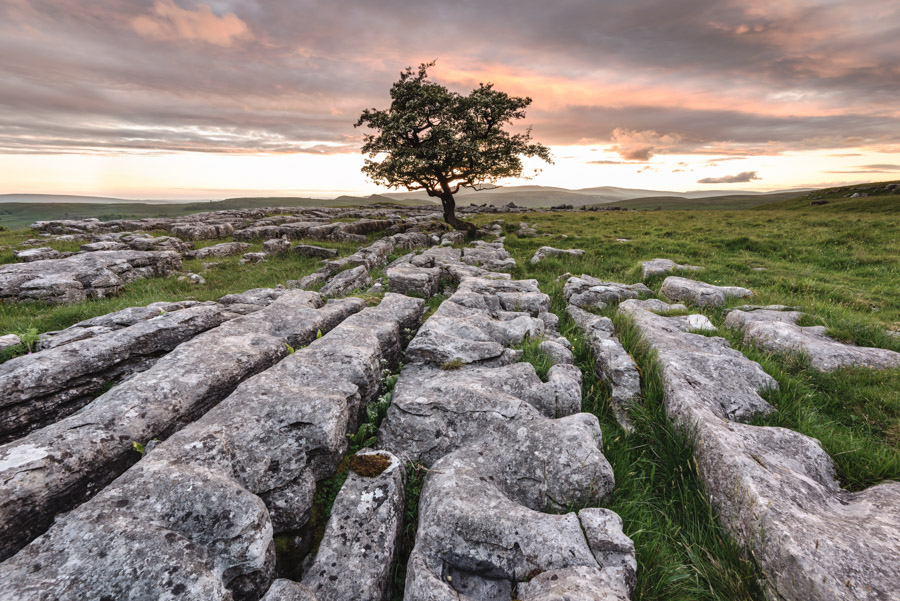 These images of Winskill Stones in the Yorkshire Dales were taken just a few minutes apart, but the light and colours present in the sky couldn't be more different. I arrived 30 minutes before sunset was due to take place, meaning there was plenty of time to get set up ready for the light as it changed and to try out different compositions. Despite the hilly area, a hard ND grad was the best option for maintaining sky detail.
Whitby's 199 steps (day/night)
The difference between a location in the day and at night can be huge, which can make it worth shooting both when you're in a location that allows you to do so. Some will work best for sunset and night shots, while others might be best for shooting stars in the early hours of the morning, then waiting in position for sunrise.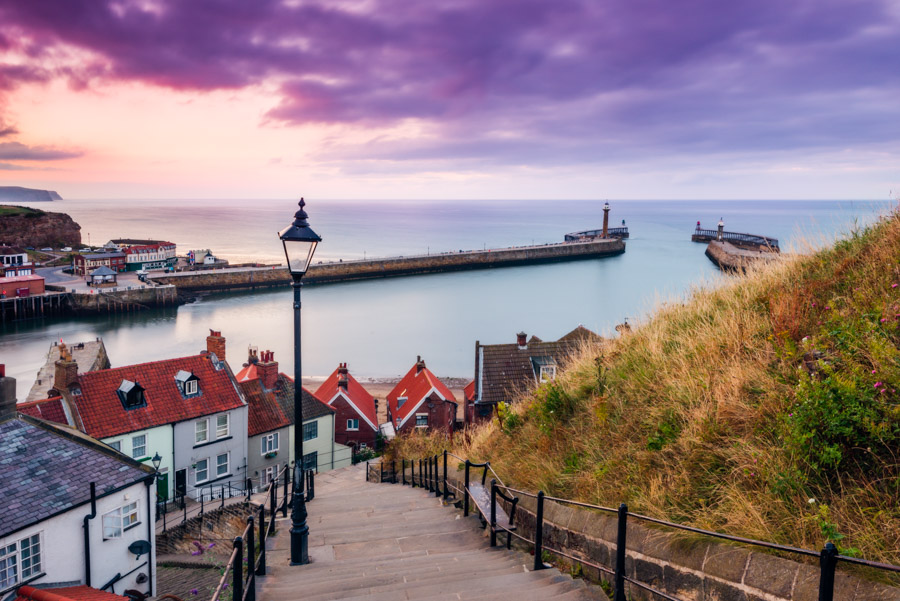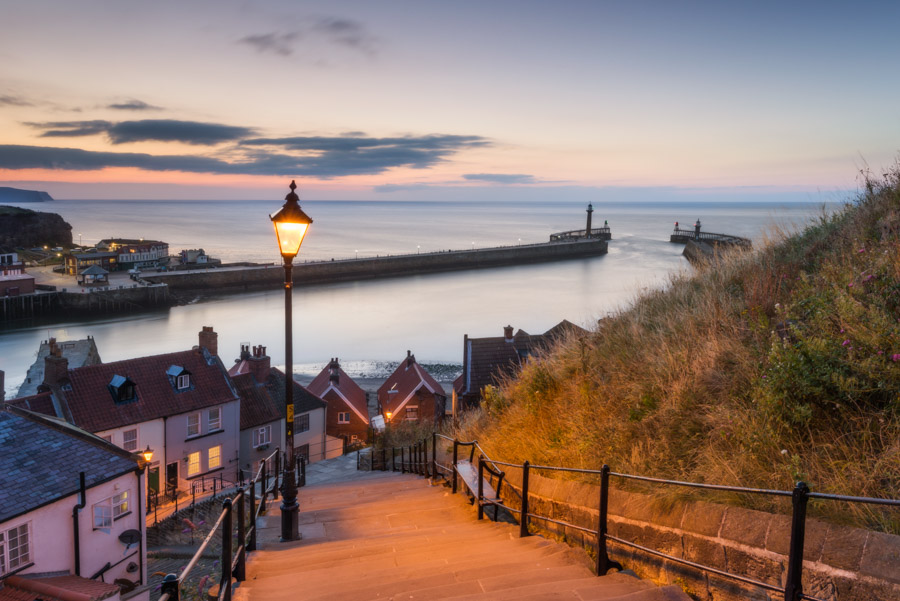 These shots of the famous 199 Steps in Whitby show one of the town's most iconic locations. Whitby is on the east coast, but the view from the steps actually faces west, making it a perfect sunset shot. And within roughly an hour, as dusk and then nightfall set in, the street lamps come on and completely transform the scene.
For this shot, a medium ND grad was necessary to hold sky detail, but the trickiest part was waiting for this extremely busy location to be free of people.
Hope Cove (days apart)
Two days at the beach are never the same thanks to the ever-changing variables presented by the tide and the weather. It's this that makes revisiting coastal locations particularly fruitful.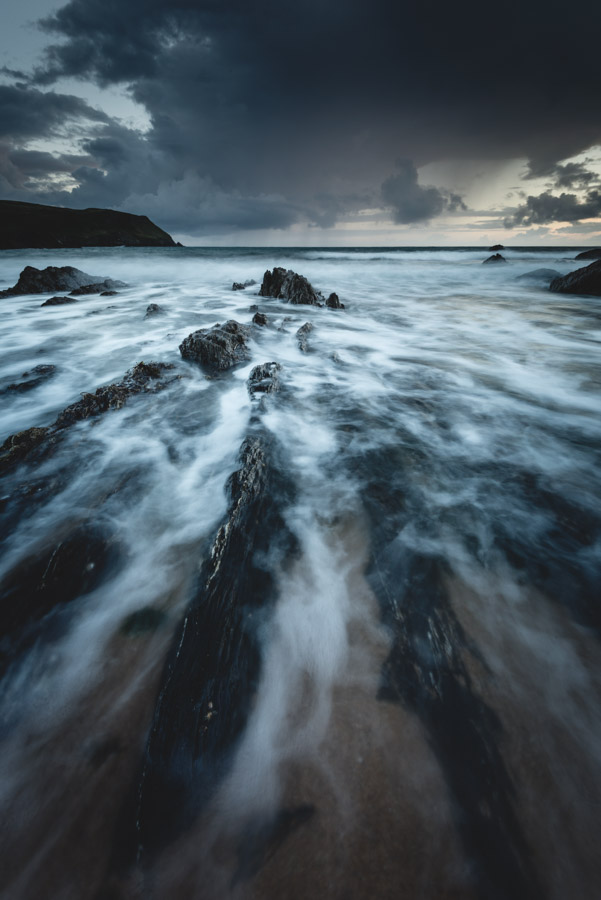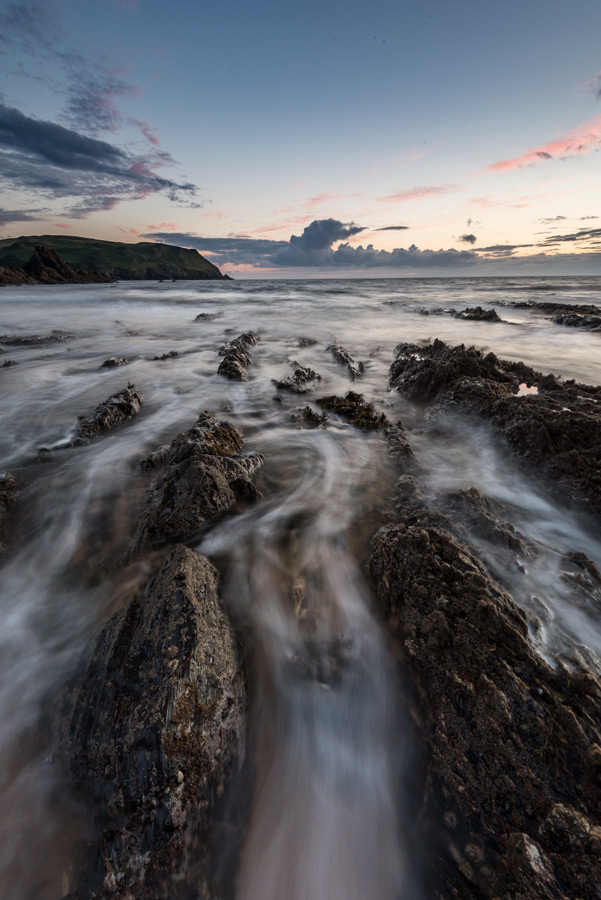 These two images were taken just a few days apart, and although the filter used and exposure techniques were near-identical – a mid-range aperture of f/11 and a shutter speed ranging from one to three seconds – the shots couldn't be more different.
This small cove in South Devon is typical of beaches in the area where there are long strips of rock leading out to see to create the best lead-in lines you could ever wish for. And with the sun rising to the left and setting to the right, this type of location offers a great deal of variety at both ends of the day, and also for astrophotography at night.
Winnats Pass (months/seasons apart)
Going back to a location in a different season can be a great way of getting fresh results from your favourite places to shoot. A great project is to actually position your tripod in exactly the same position and height etc. and capture a place once for each season. It sounds easy, but does require serious commitment and planning even though it's only four shots.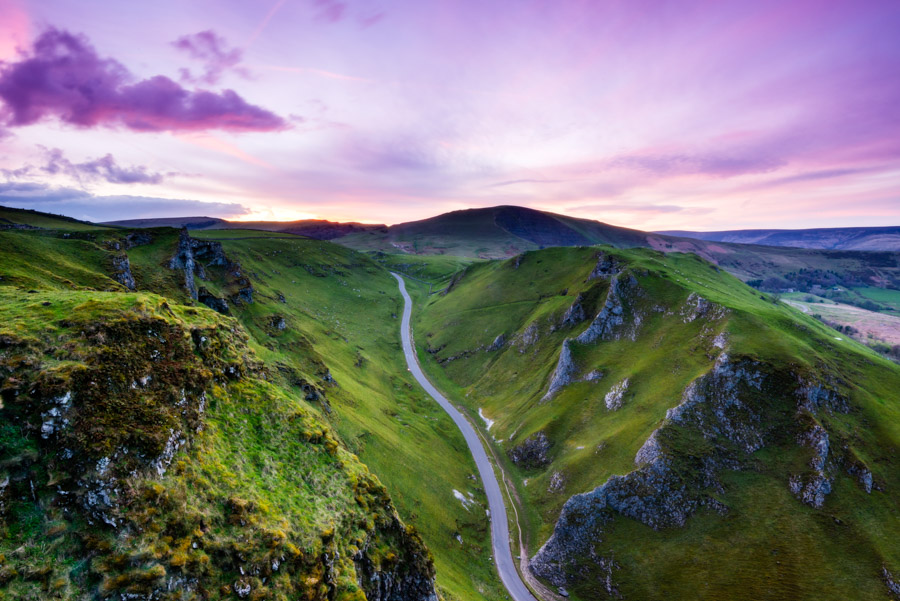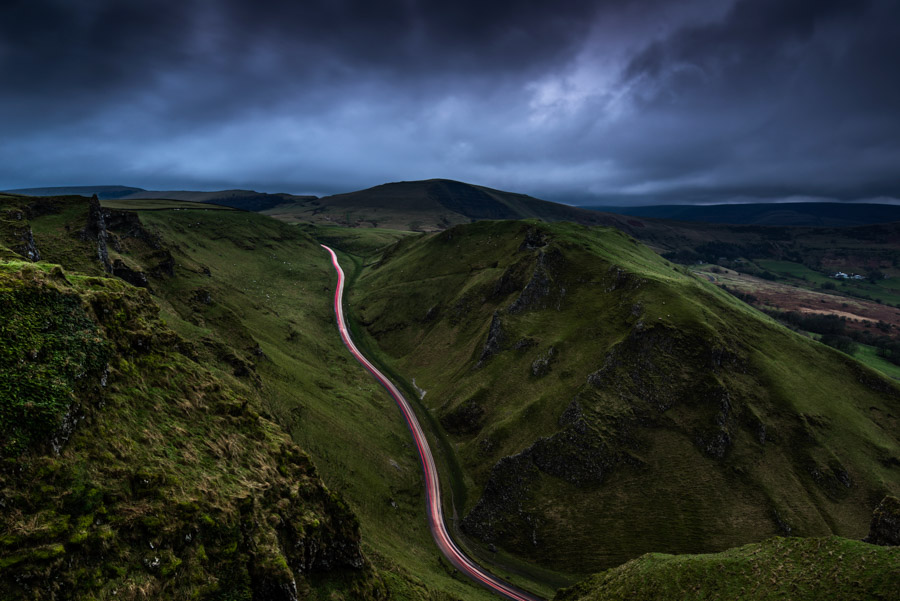 Winnats Pass in the Peak District is a location where the weather conditions really dictate how it looks. The first image, taken in spring, shows a bright and colourful sunset that required two ND grads to hold sky detail, while the second shot – taken in winter – is a moody HDR image. The HDR shots were taken at dusk, and the light trails once it had become dark, and it was all then blended together in Photoshop. This kind of image is best shot in winter, because it'll be dark enough between 5 and 6pm for you to get light trails from commuters.
About the Author
James Abbott is a Cambridge-based landscape and portrait photographer. He's also a Photoshop expert with years of experience teaching Photoshop. Check out his work at www.jamesaphoto.co.uk.
Related articles