Wildlife Gardening and Photography for June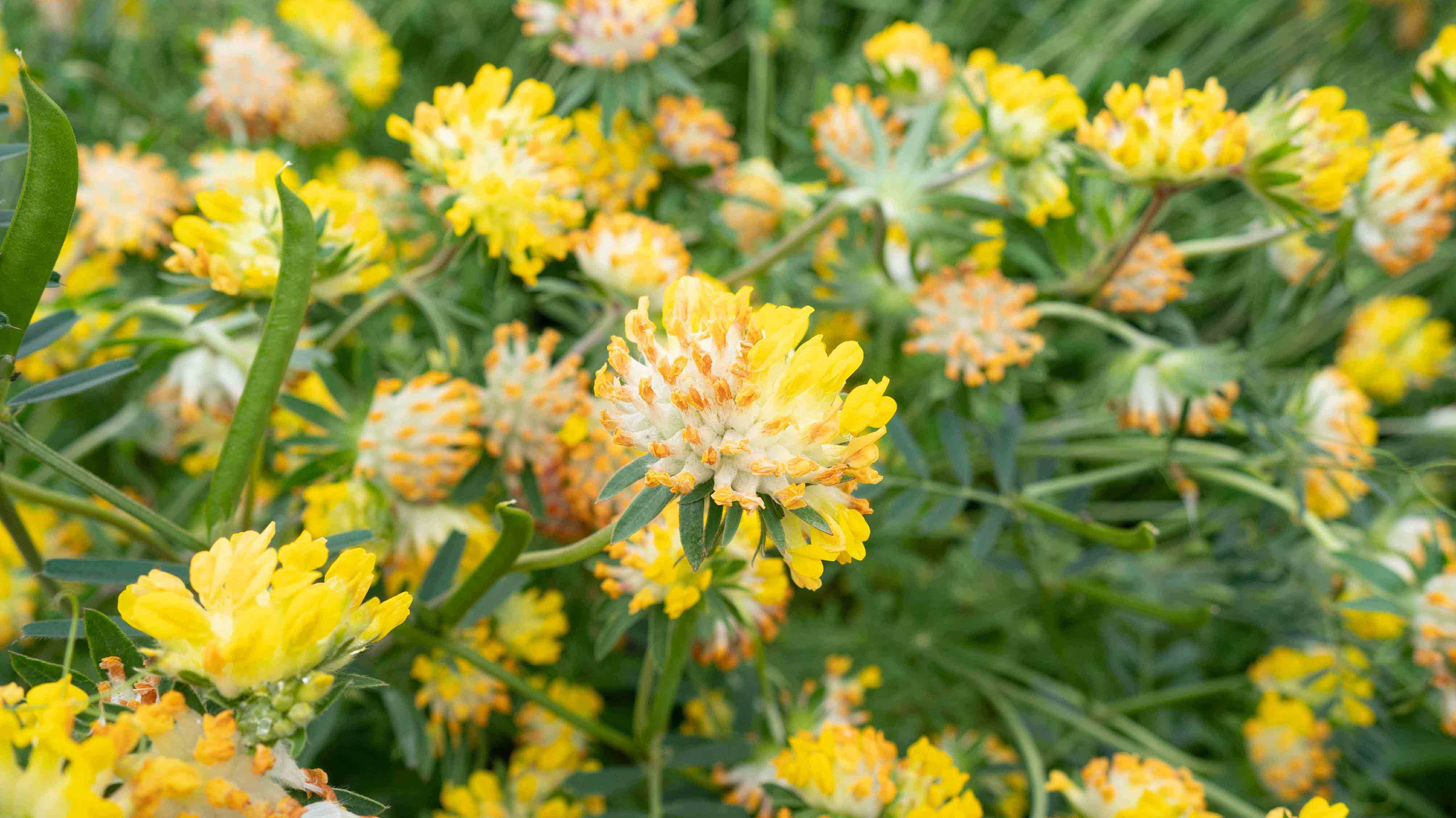 If May was a starter of a three-course menu of colour, then June, with its myriad of wildflower species finally in full bloom, is the main. From poppies along our borders to ox-eye daisies poking up, adorned with the yellow hues of kidney vetch - June offers quite the palette of colour. Of course, this attracts a whole host of insects from dragonflies darting around our ponds to butterflies, beetles and bees visiting the nectar-rich flowers.

We can thank the sun for its rays of light that help our plants thrive, but we must remember that along with the bright June sun, there is also heat - heat that can wither leaves and dry up our ponds. We must be vigilant and notice whether our ponds need topping up with rain water, but be wary that ponds drying out is also perfectly natural. Some animals like frogs will actively search for ponds like this as they have fewer predators for their tadpoles.
So, let's talk about what you can do to the garden in June!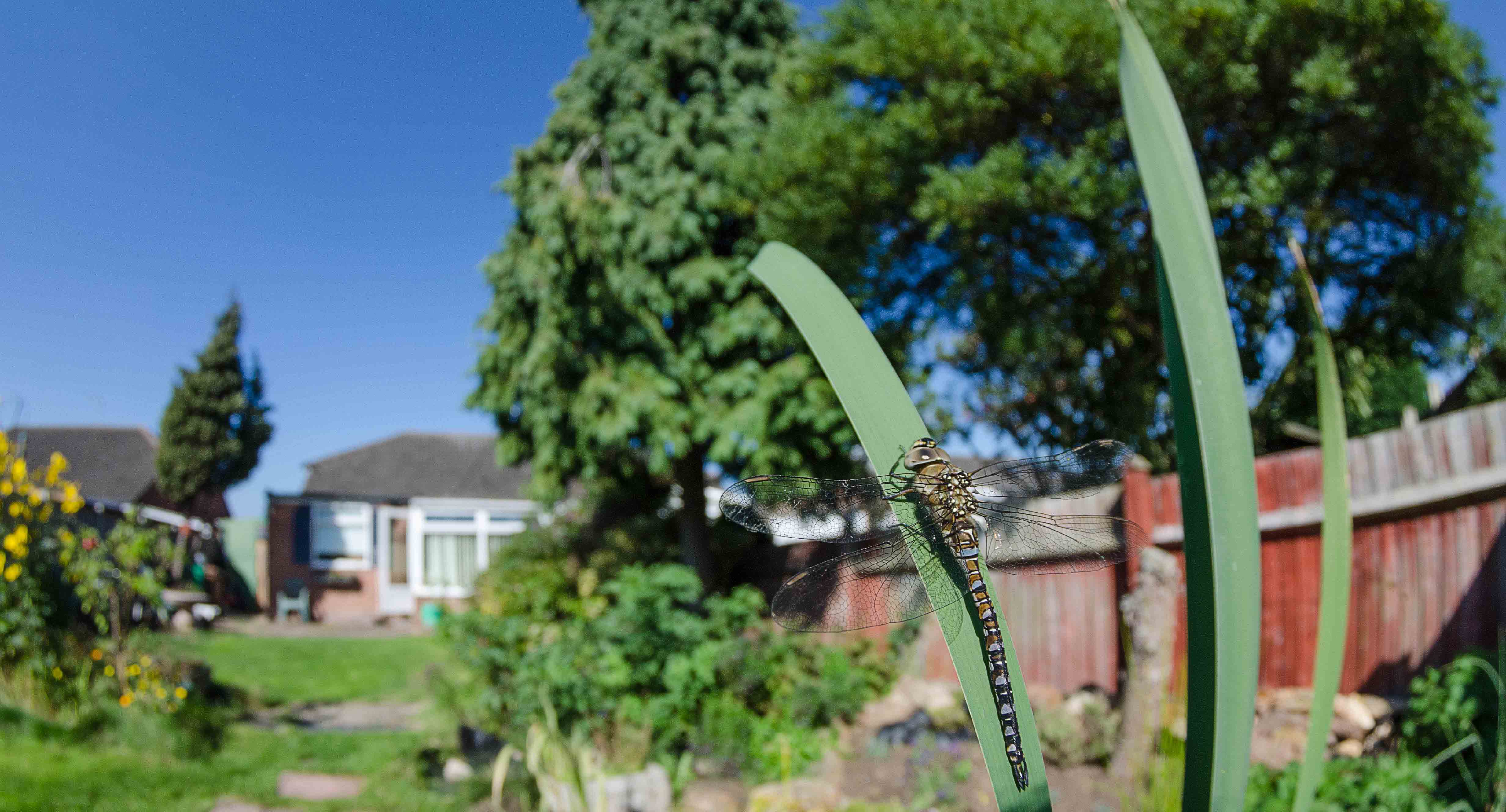 Cut the grass? Maybe… Maybe not.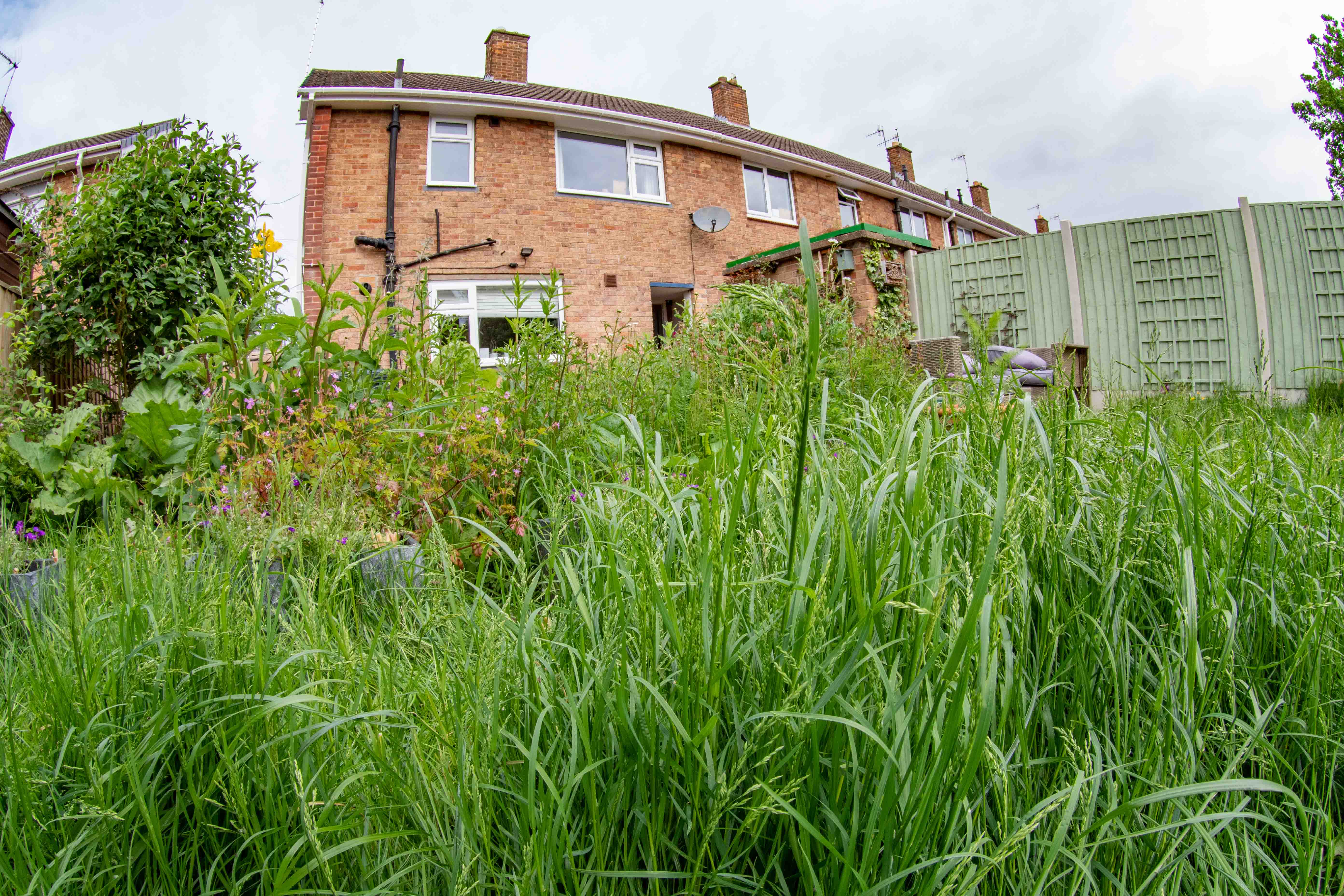 Coming off the back for No Mow May, many of us may be clambering for the lawnmower. Before you do, consider what you have achieved over the past month. How messy does it look? Have flowers come through? Are animals enjoying the long grass? Could you go for a partial cut and leave a patch at the back to grow long all summer?
For me, I will be dusting off the strimmer. My dog is getting lost in the grass and struggling to go to the toilet. But to be fair, Dachshunds are pretty low to the ground to start with!
Wood for Sun Worshippers



Wood piles are a wonderful addition to any wildlife garden as they offer shelter for so many species from insects, frogs, hedgehogs and slowworms. I like to have a mixture of woods - if possible, some pine, oak, birch for example. Different types of wood will attract a wider range of wildlife.
If collecting wood from a woodland, always source locally and don't take too much. Taking too much can harm the multitude of countryside species that depend on it. Once you have the wood, pick a spot that ideally gets a mixture of sun and shade and watch the new residents move in.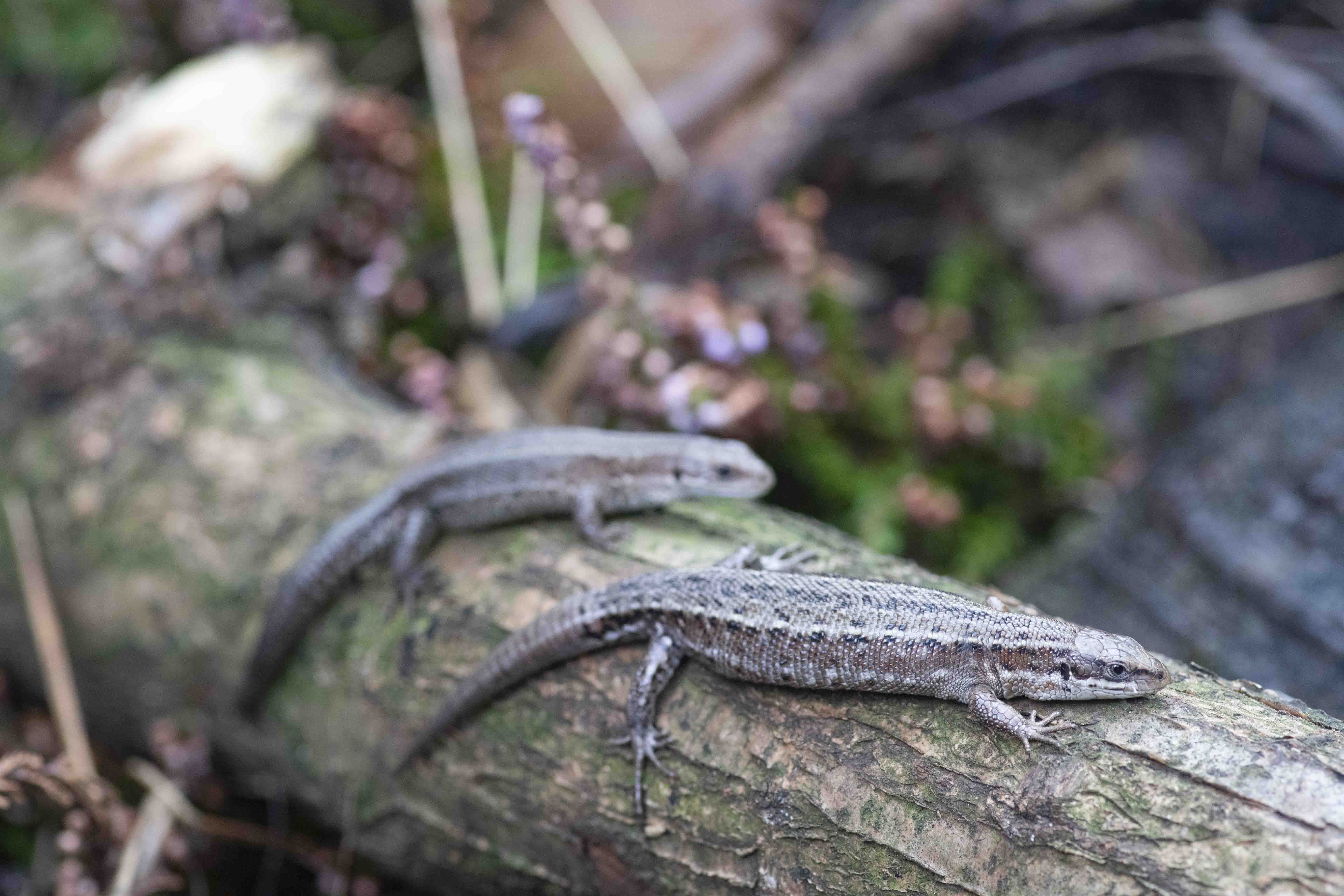 Common lizards may bask on the woody surface while beetles will lay their eggs into the rotting wood - and, if you live in the southeast, you may even get stag beetles! If you can, it's a great idea to partially bury some of the logs as this will act as a place for frogs and other critters to hibernate.


Water for the Birds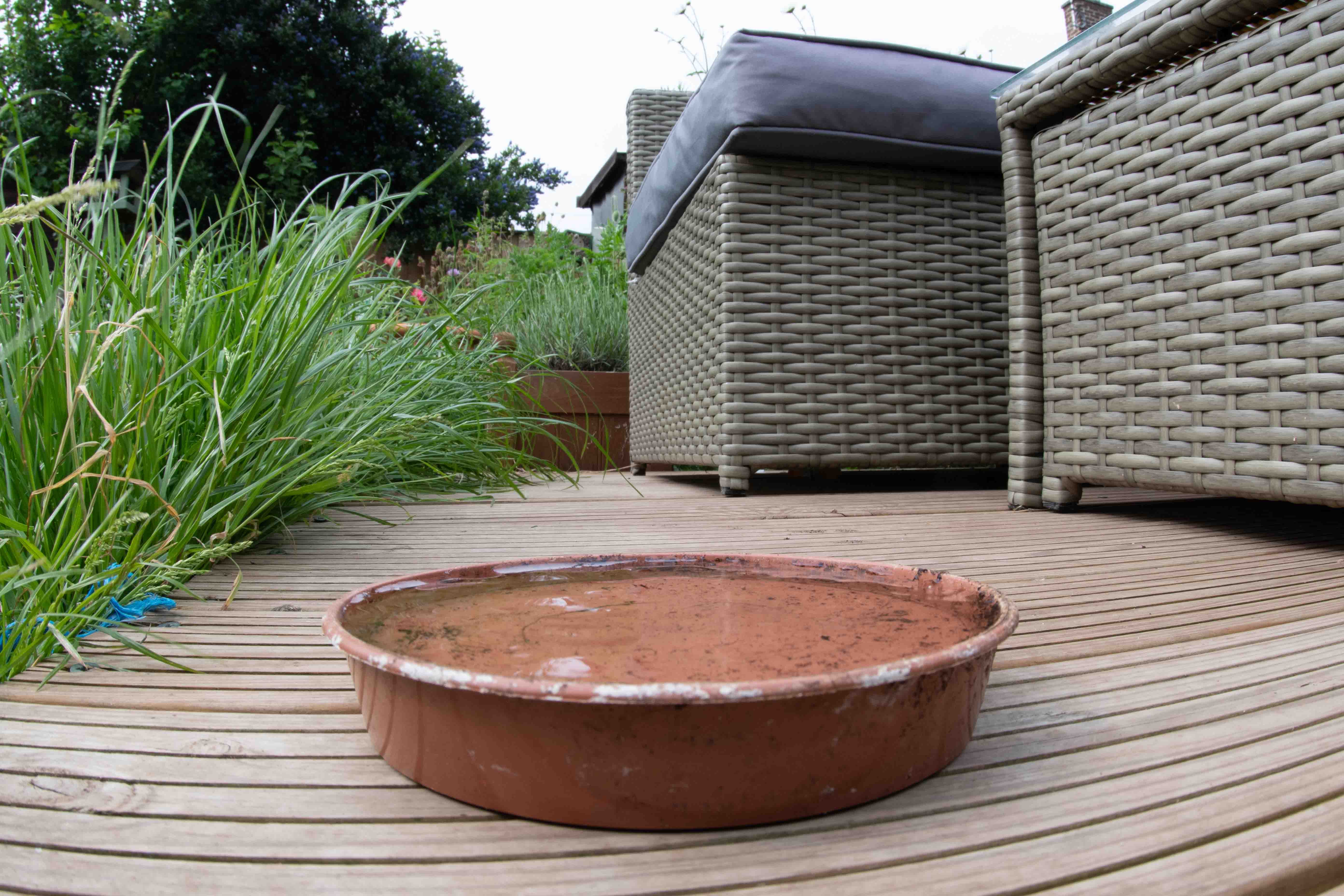 In June, temperatures rise and some species can struggle for water. While ponds are the go-to for many species, it may be worth putting a bowl of water as another water source for blackbirds, sparrows and mammals that may visit your garden. Leave a bowl of water out in the evening for nocturnal visitors like foxes and hedgehogs to have a slurp, and it'll be there first thing in the morning when most birds are more active (during this time of the year.)
Full Bloom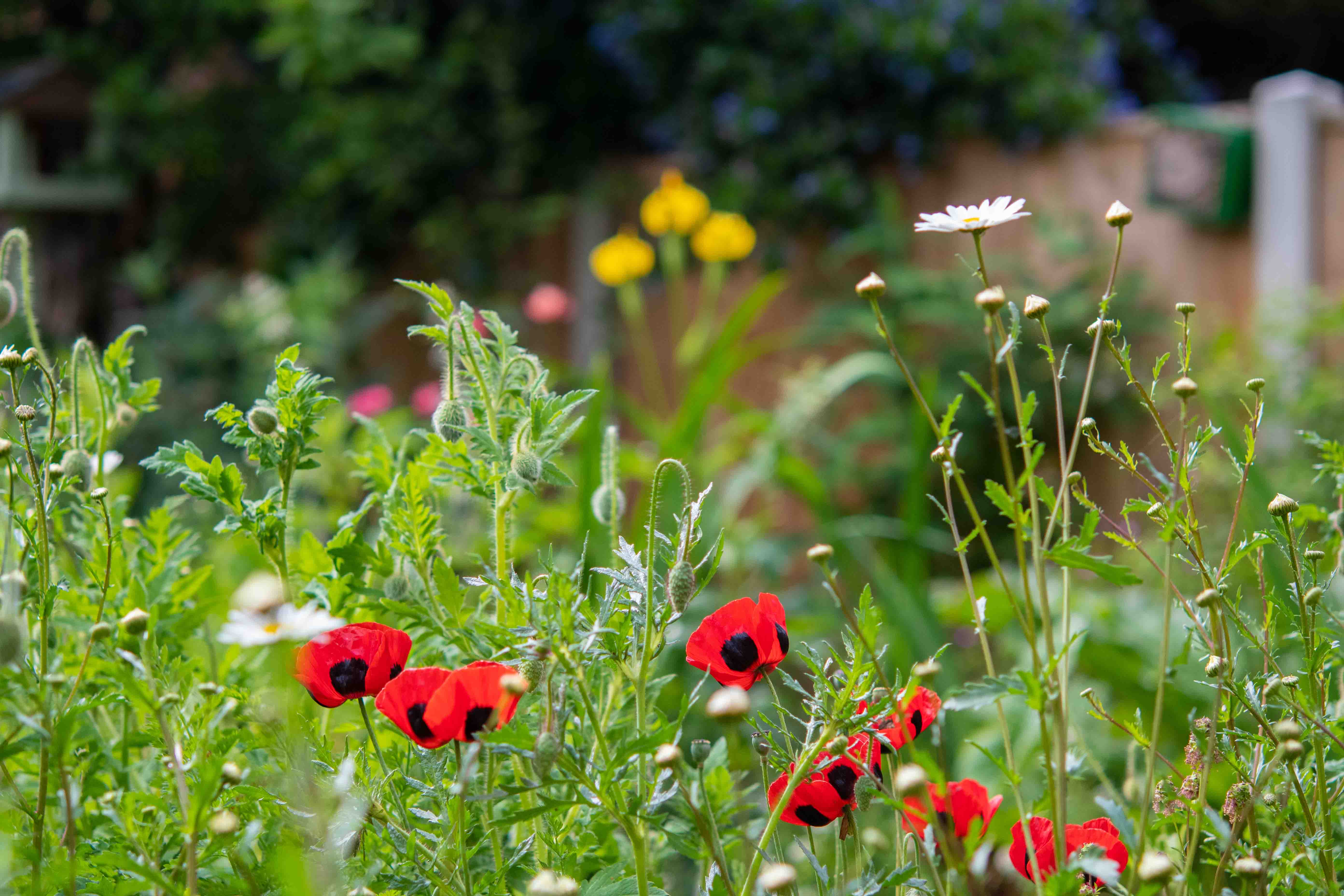 For nature photographers, flowers are a great opportunity to capture beautiful photographs - no flying off like those pesky bugs and birds… With flowers, you have time on your side. You can take a moment to think about what is the best angle. Is it worth shooting from above? Should I look into the poppy or maybe down low with the scabious?
You also have far more choice with what lens you use. While a macro lens is a must for getting those fine details and frame-filling colour shots, don't neglect a wider lens that can showcase a larger area of your garden and the palette of emerging colours.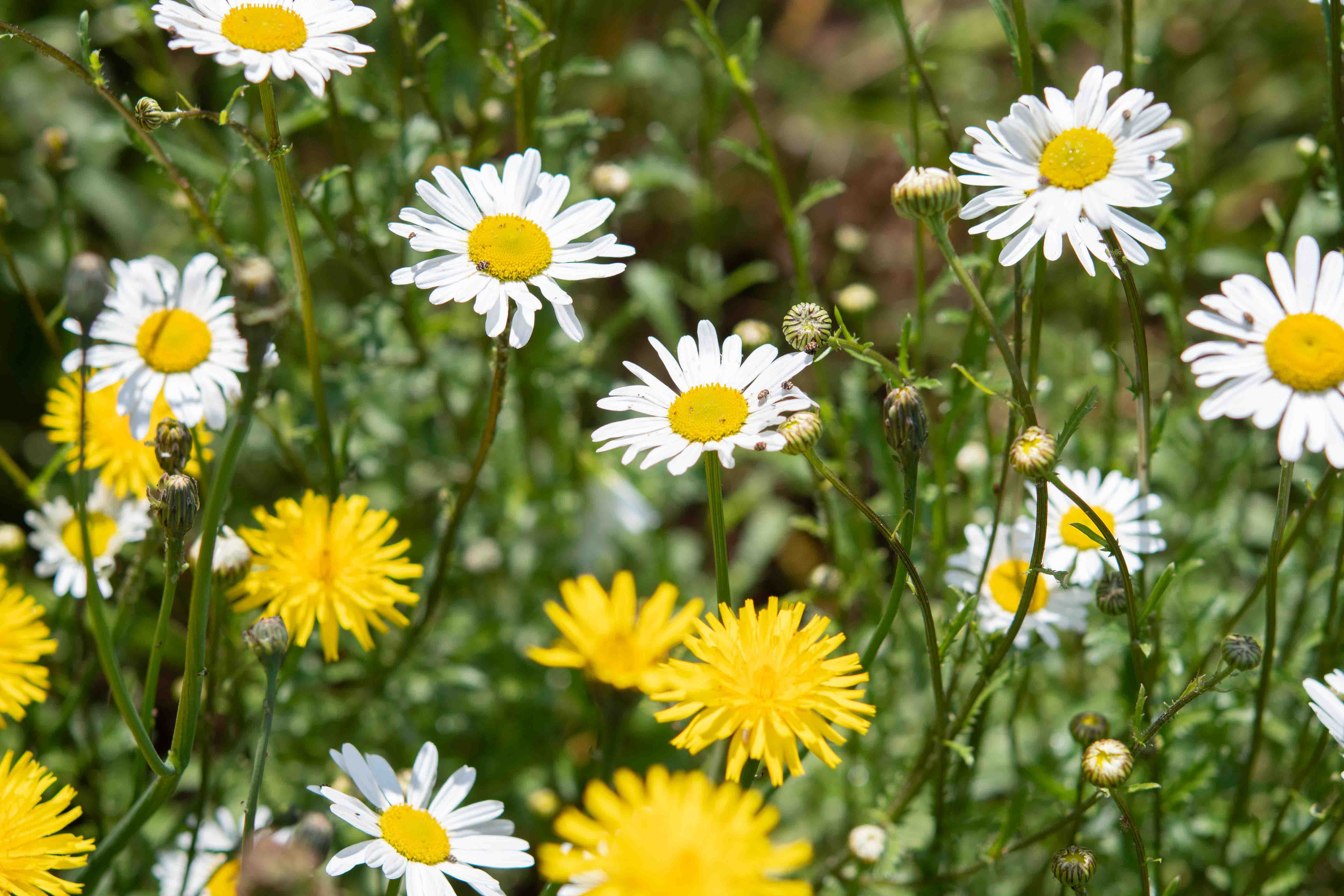 Also, these flowers are in your garden. You have the luxury of experimenting throughout the day and weeks as the flowers get closer to full bloom. This also allows you to wait for the best conditions - a bright sunny day will make colours pop but may burn out whites and blacks; while an overcast day may look a bit flat, but the details on the flower will be easier to make out.
Dragonflies
If you have a larger pond, then there is a good chance you will attract dragonflies and damselflies - and this can sometimes happen quite quickly. I remember when I dug the pond into my garden - within two weeks, I had an emperor dragonfly laying its eggs in the margins! For most, the species you may see at this time in the year include the brown hawker, four-spotted chaser and common darter.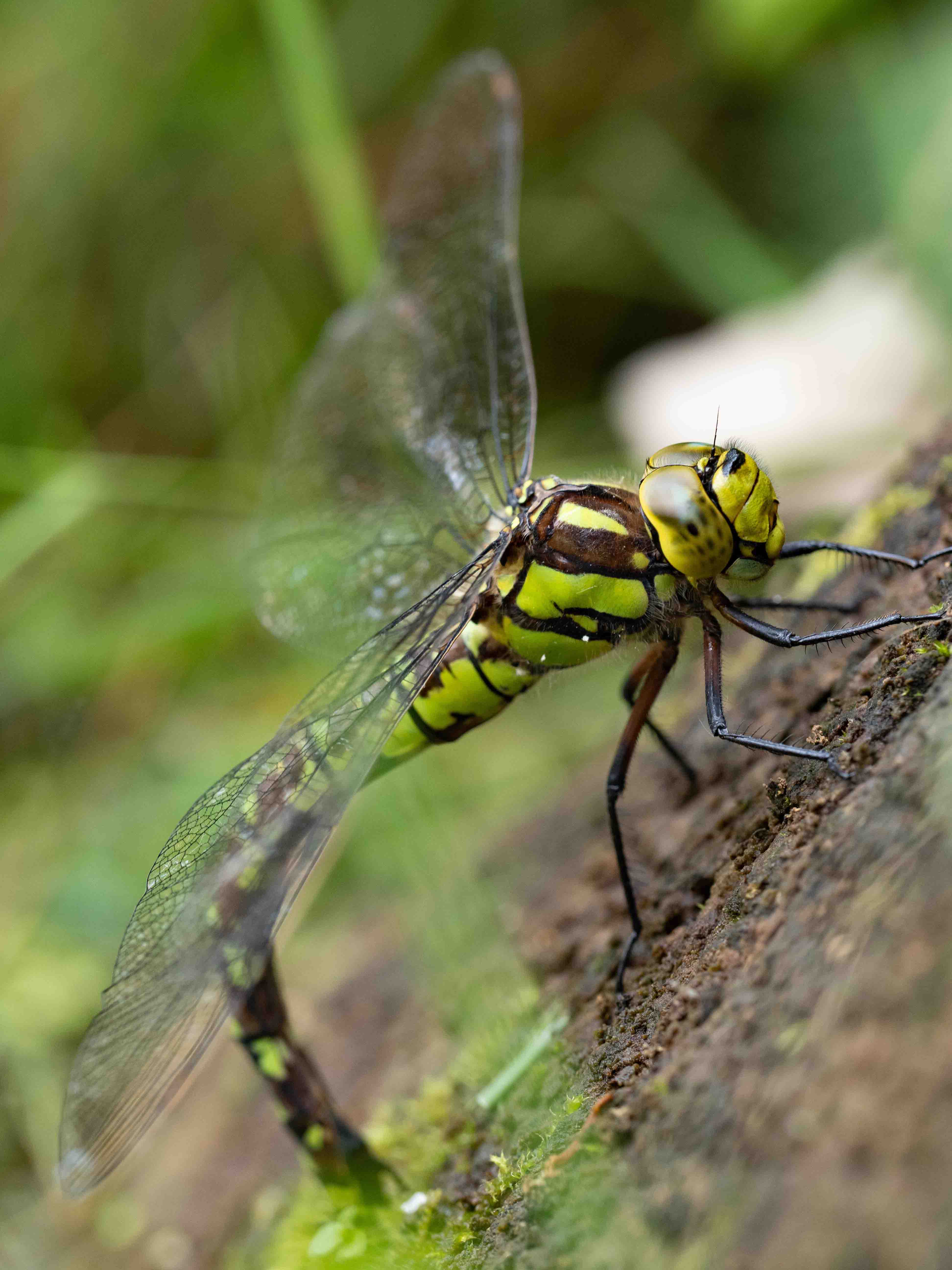 If you want dragonflies to breed in your pond, then you should fill your pond margins with plants. Plants like willow moss are ideal for laying eggs, and tall reeds and irises are perfect for the larvae to emerge and pupate from. As mentioned previously, dead wood is always a good thing to have in the garden for wildlife, and some logs leading into the pond create a great spot for dragonflies to bask in the cooler early morning sun.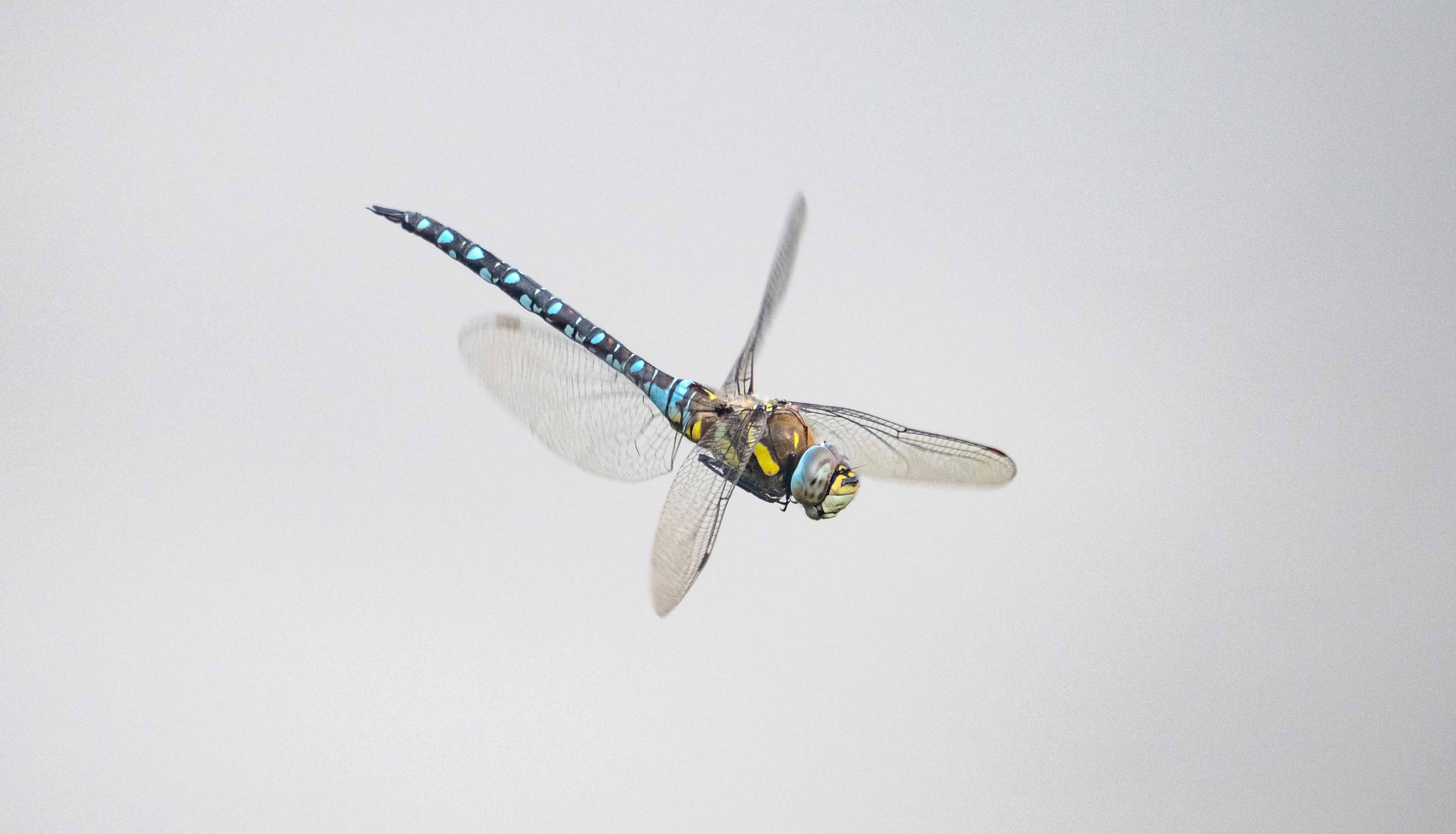 This is the best time to get pictures of them. They're more sluggish in the morning and easier to get close to with a macro lens. Moving towards midday, using a longer lens with a fast shutter speed is a better option. An interesting tip - they seemingly tend to have a favoured flight pattern, so you can roughly anticipate where they will be (if you have the patience for it)!
Apart from being spectacular creatures, dragonflies also eat many garden pests like biting insects e.g. gnats and mosquitoes. They may be annoying but should be welcomed - for the dragonflies, of course.
House Sparrows
I grew up on Nottingham council estate in the 90s, and house sparrows were everywhere. I largely took this for granted but fast forward to now, house sparrow numbers have declined by 71% (since 1977.)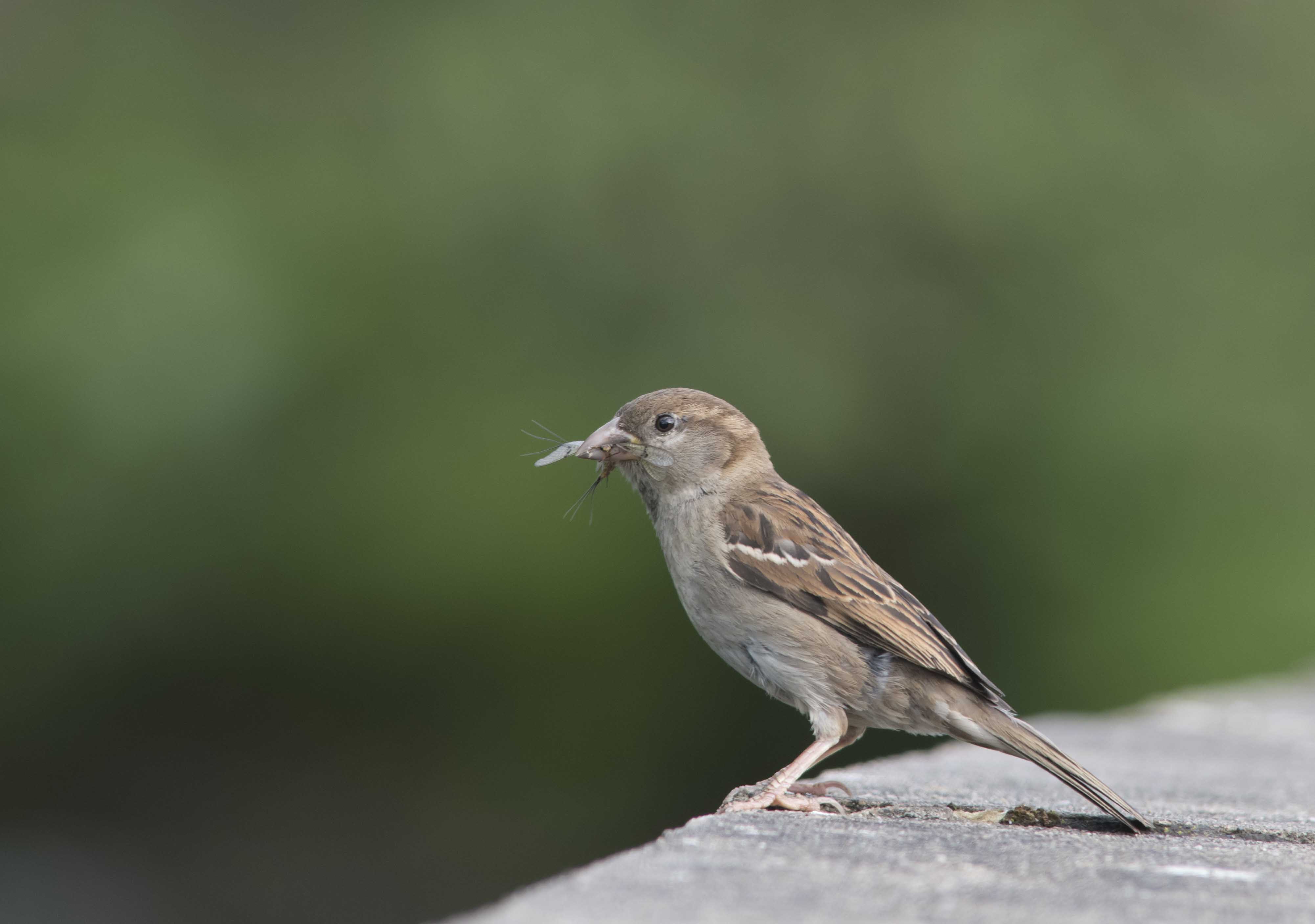 Although they like to live in and around houses, they are found all over the UK and are cousins to the only other native species of sparrow - the tree sparrow. An easy way to tell them apart is that tree sparrows have a chestnut-coloured head - male house sparrows have a slate-coloured head, while females have a darker complexion.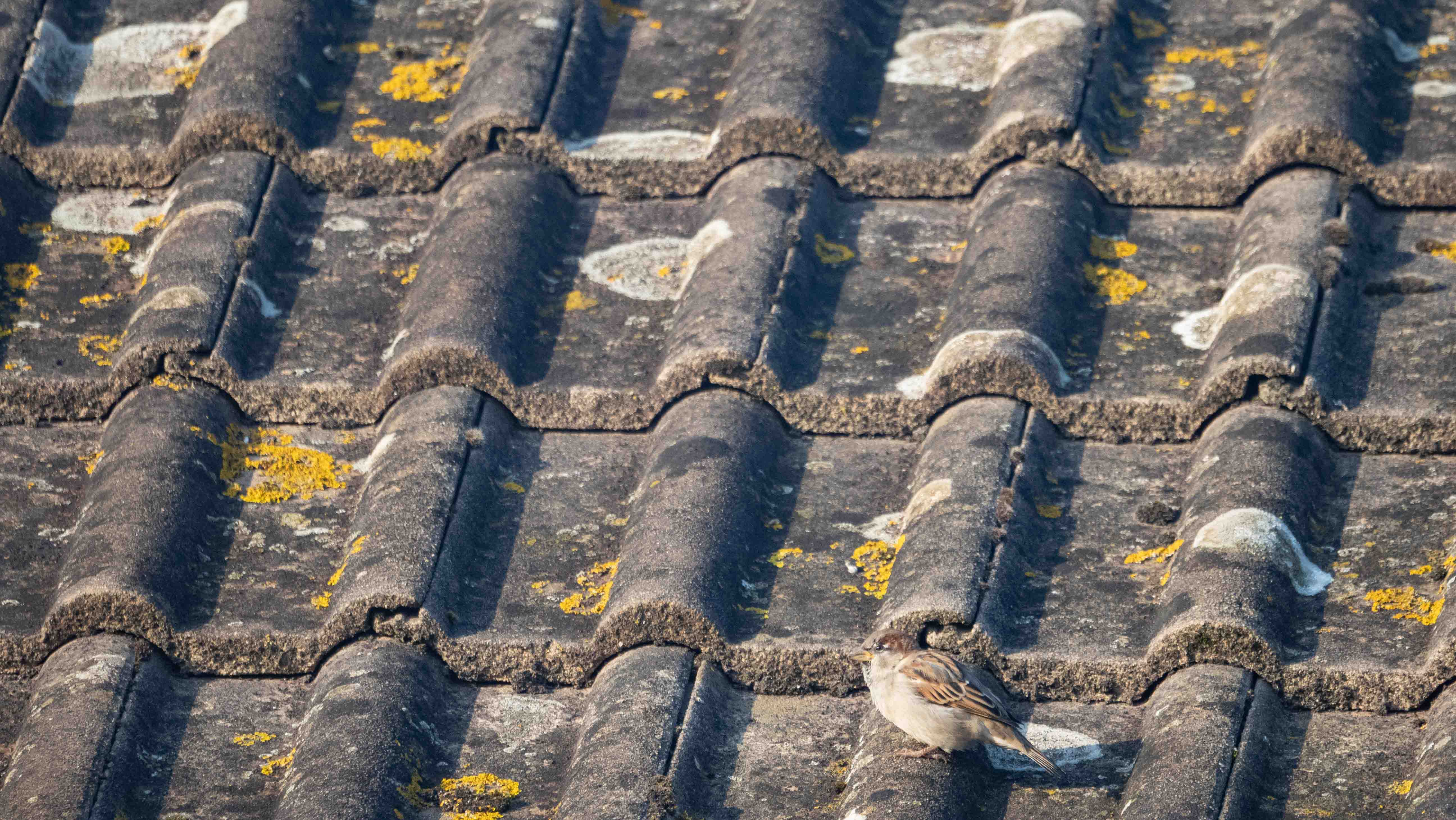 House sparrows prefer to nest high up off the ground and to encourage them you can buy a sparrow nest box. But, the nest box will need to be on at least the first floor of your house or better still, leave some gaps in your roof for them to call home. Food-wise, they readily enjoy coming down to bird feeders, and this is often the best place to get photos of them - and they can become tame and quite used to people after a while. Keep the feed out and when spring comes back, they become a Gardener's best friend, gobbling on the caterpillars and aphids.
Poppies

Of all the British wildflowers, poppies are probably the most beloved. Whether it is the vibrant reds that stand out in any meadow or the association with Remembrance day - you cannot beat a poppy.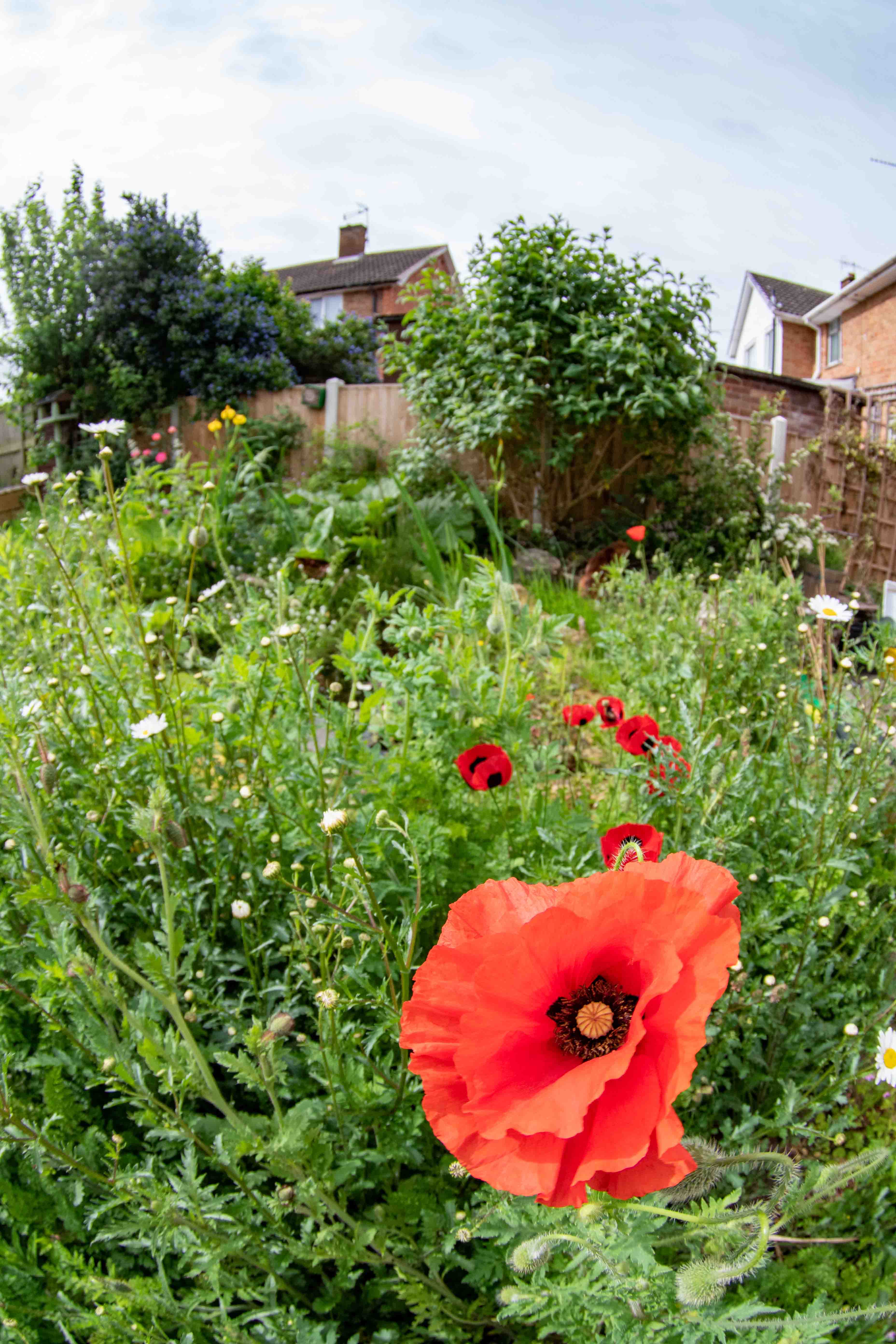 For the poppies in my garden, it took some planning. I started mine off in trays in September last year and then when it got to January, I planted them into the ground. This way, the poppies had a head start over the grass, which I was otherwise able to mostly kill off and suppress. I planted many of them around my pond and now as June has arrived, I have a nice spread of colour that is starting to take hold. However, if you want to plant them straight into the ground, poppies prefer rough, dug up ground - avoid putting seeds into already heavily planted areas.
Conclusion
June the time of the year when most of our garden inhabitants come out to play and in full view to see. It's a time to sit back and reap the rewards of the hard work planning and planting wildflowers in autumn last year, or digging a pond in the winter that should have lush green banks now. Pop the kettle on, grab a chair and enjoy a good cuppa in the garden!