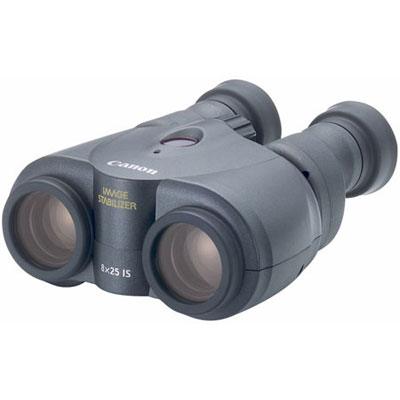 Canon 8x25 IS Binoculars

Awaiting Stock

This product is on order and we are awaiting delivery from our supplier.
Canon's smallest and lightest IS Binoculars, the 8X25IS Binoculars have a high magnification ratio 8:1, and a wide-angle eyepiece providing a 6.6° real field of view. With their newly developed, tilt-system Image Stabiliser, they are more appealing than ever. The Image Stabiliser, which only operates when the IS switch is pressed, has a six-hour life on a single CR123A lithium battery. More
1x Canon 8x25 IS Binoculars Sorry, there are no more available.
Special Offer with this Product