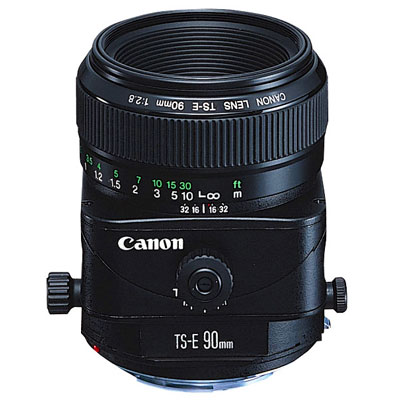 Canon TS-E 90mm f2.8 Lens

Awaiting Stock

This product is on order and we are awaiting delivery from our supplier.
This is the world's first 35mm format 90mm lens with tilt and shift movements. Gaussian optics give high-quality delineation and true background blur. The lens is ideally suited for a variety of subjects, from product shots to portraiture. More
1x Canon TS-E 90mm f2.8 Lens Sorry, there are no more available.
Special Offer with this Product